As a successor to the FF, the first four-wheel drive car from Maranello and the first official Ferrari shooting brake, Ferrari GTC4 Lusso brings the same concept in a more refined package. The car was unveiled at the 2016 Geneva Motor Show, and for 2017 production year, prospective buyers can choose between four-wheel and more conventional rear-wheel drive, and the overall design is much sleeker and luxurious, justifying the Lusso nameplate. For now, only the four wheel drive V12-powered GTC4 Lusso is available in Singapore.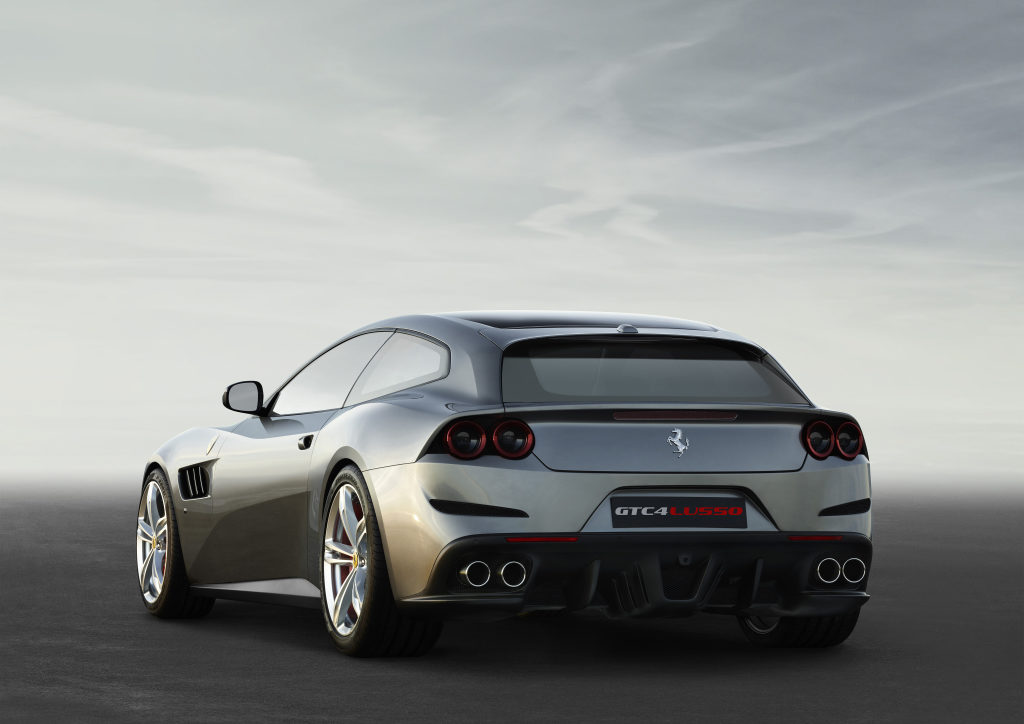 At A Glance
Upsides:
-V12 power and performance
-Four-wheel steering
-Superb material quality
Downsides:
-Shooting brake body style is not for everyone's taste
-Lack of airbags
– No V8 version yet
Design: 5.0 / 5.0 
While its looks are anything but ordinary, this Ferrari looks absolutely amazing. Unconventional shooting brake layout will put some buyers off, but GTC4 Lusso is an enthusiast's take on a GT car. Some design cues from Ferrari's history appear on the car, and they were executed flawlessly, and round it up as a beautiful package. Its modern interior is finished in finest materials, and has a distinctive console divider, a modern interpretation of the Ferrari Tipo 101 series, and another subtle nod at the past.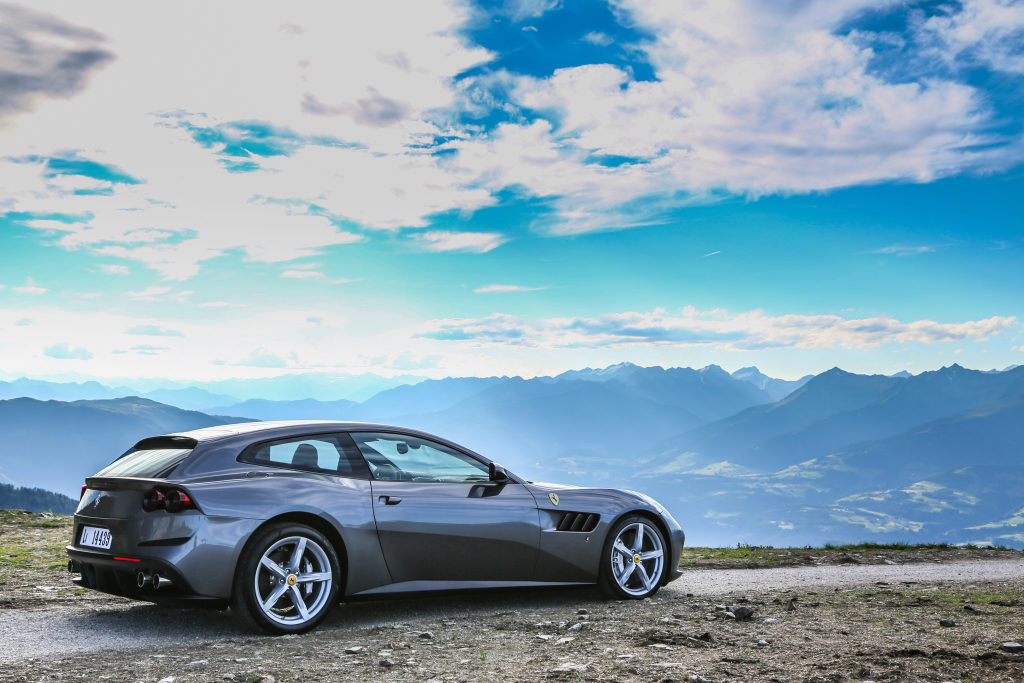 Engine, drivetrain and performance: 5.0 / 5.0
Ferrari has always been expected to provide top levels of performance, which it always executed perfectly. That's the case with the GTC4 Lusso, which is powered by a 690HP, 6.3L F140 V12 motor with 7-speed dual clutch transmission. Claimed performance of the GTC4 Lusso is 345 km/h with a 0-100 km/h sprint in 3.4 seconds. Trimmed down GTC4Lusso T is a twin-turbocharged 610HP 3.9L V8-powered rear-wheel drive version has a slightly lower speed at 320 km/h, but acceleration doesn't suffer much, as this version has a claimed 0-100 sprint of 3.5s. All in all, both versions provide superb performance and handling, enhanced by four wheel steering in both versions, paired up with beautiful noise at high RPMs.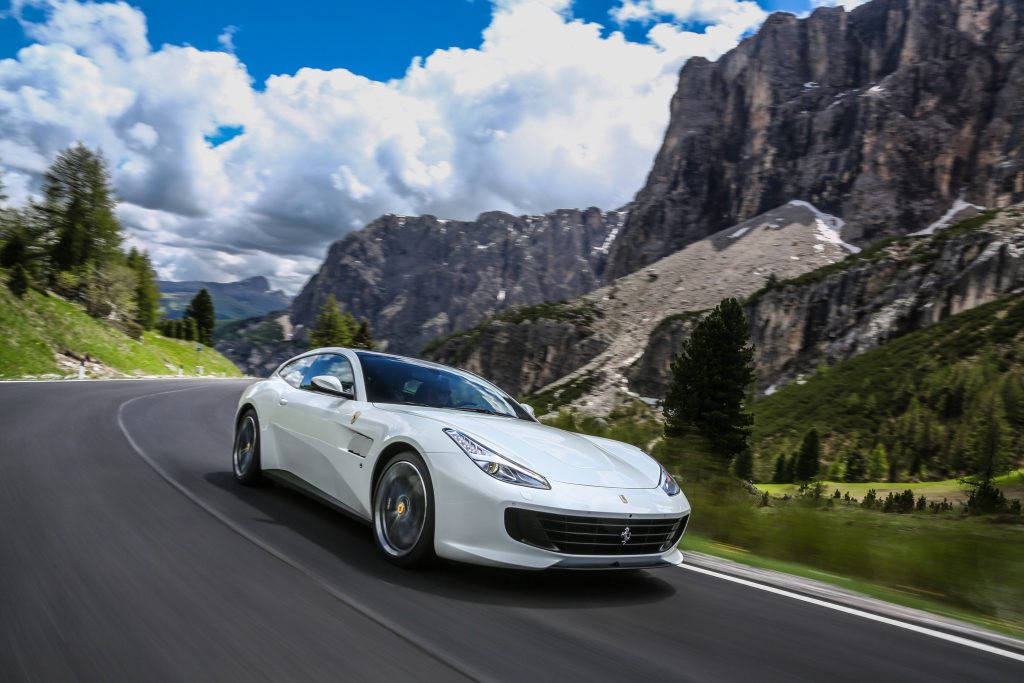 Trim levels: 5.0 / 5.0
As a luxurious car with a hefty price tag, Ferrari GTC4 Lusso is filled with all sorts of features and creature comforts, with an outstanding material quality. The long list includes automatic multizone air conditioning, electric memory seats in finest Italian leather, and of course a multi-function steering wheel with many essential commands on it. Then there's also the newly developed in-car infotainment system with a 10.25" HD touchscreen.
Safety: 3.0 / 5.0
With great power comes great responsibility to keep the driver and passengers safe, where Ferrari always excelled. From carbon ceramic disc brakes, to numerous electronic aids, LED lights, and improved structural rigidity of the chassis, Ferrari keeps great attention to active and passive safety.  However, the GTC4 Lusso fails at the most basic safety feature on today's cars. It comes with just four airbags with no curtain airbags for the passengers occupying the rear seats. Considering the price tag and the fact that GTC4 Lusso is a family-friendly Ferrari, this is a rather strange decision by the factory, and the biggest safety flaw of the car.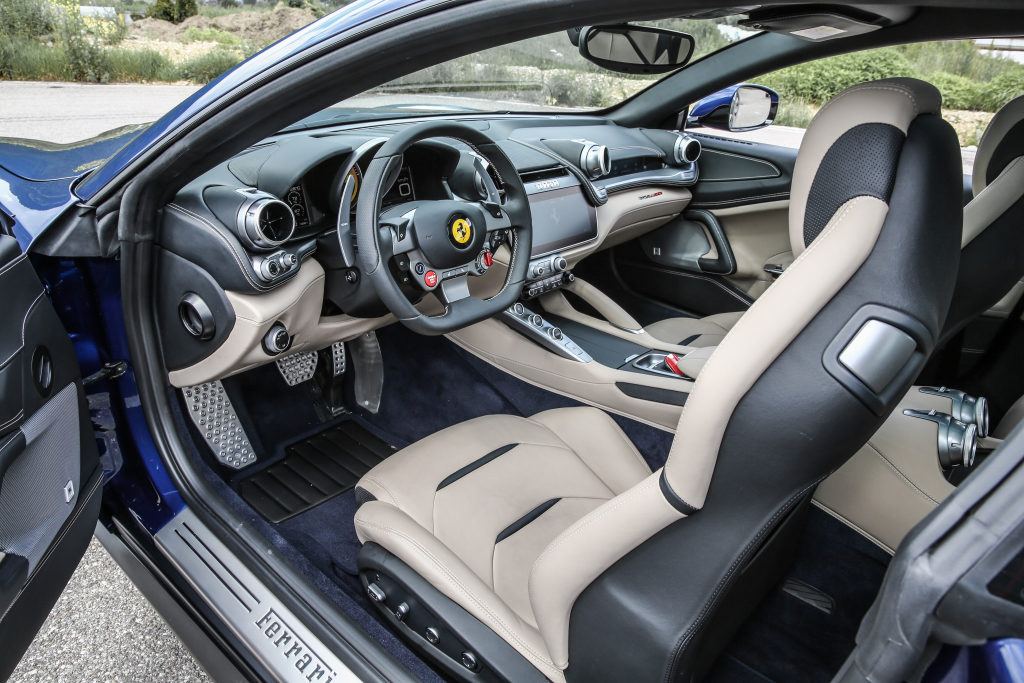 Conclusion
Without a shadow of doubt, Ferrari GTC4 Lusso is a beautifully designed shooting brake, and some features like four wheel steering are a big step forward compared to its predecessor. Even though the car has been improved both design wise and in quality, there's still some room for improvement especially in the safety department. In a highly luxurious family oriented car which seats four people, lack of additional airbags is just unacceptable. If one's really planning to use it as a family car, other safer options would work much better.