What is the trust cost of owning a car on our sunny little island? We look into some factors that you should maybe consider before starting to buy cars in Singapore.
You don't just pay the price of the car itself, but you have to fork out a lump sum for other fees, including COE (Certificate of Entitlement), OMV (Open Market Value) and more packed on to the receipt.
Fees Included to Buy a Car: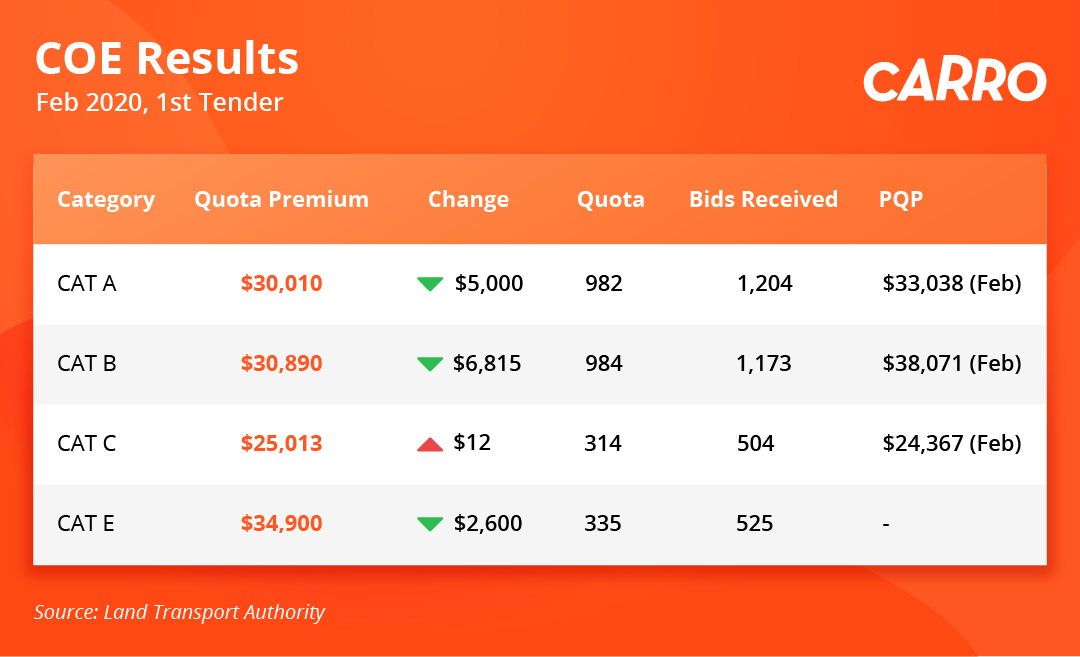 1. Registration Fees
Basic admin fees of $140
2. GST (Goods & Services Tax)
A form of consumption tax that is imposed based on the value of goods.
3. OMV (Open Market Value)
OMV takes into account the purchase price, freight, insurance and all other charges incidental to the sale and delivery of the car from the country of manufacture to Singapore. It is not the selling price from the manufacturer to a local authorised dealer.
4. COE (Certificate of Entitlement)
Consists of 5 categories: Cat A (Cars 1600cc below & taxi), Cat B (Cars 1600cc and above), Cat C (Goods vehicles & Buses), Cat D (Motorcycles) and Cat E (Open).
5. ARF (Additional Registration Fee)
A tax imposed upon registration of a vehicle. It is calculated based on a percentage of the OMV of the vehicle.
6. Excise Duty
A tax imposed and collected by Singapore Customs. Like the ARF, the Excise Duty is also calculated based on a percentage of the OMV of the vehicle.
7. CEVS (Carbon Emissions-Based Vehicle Scheme)
Vehicles with low carbon emissions of less than or equal to 160g/km are entitled to a rebate of $5,000 to $20,000. On the other hand, car owners will be penalised with a surcharge of $5,000 to $20,000 if their vehicles emit carbon dioxide more than or equal to 211g/km.
Think you've got a slight migraine now? Wait! Let's show you how much it really costs to own a luxury sedan.
Let's just say that you want to use your hard-earned money to purchase a brand new BMW 3 Series Sedan at $179,000 with an OMV of $28, 831 (according to that period of time of purchase). I guess you'll think that all you have to do is put down a 50% down payment and get a 5-year loan am I right? That's not all there is to it buddy.
The image below is the real deal:
Alright, a luxury sedan aside, let's look at something a little more practical – a brand new 2015 Hyundai Sonata 2.0 priced at $139,999. Same again, let's think that you'll be taking a 50% 5-year loan and driving the car for 10 years.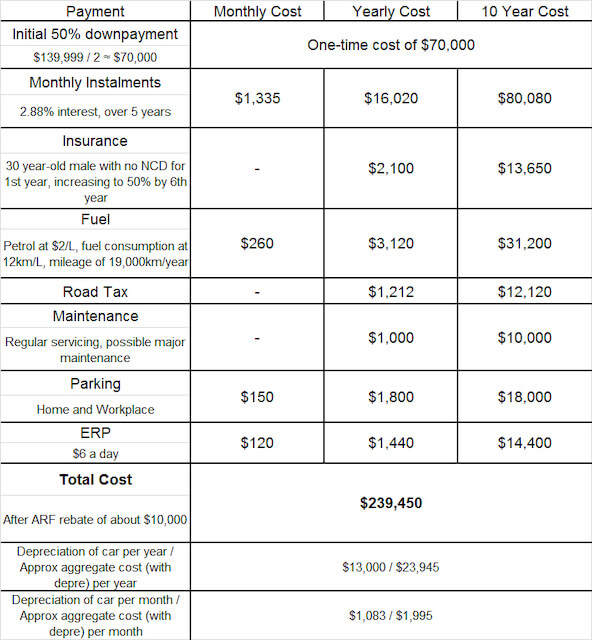 Buying a car is a major life decision that can heavily affect your financial situation and cost you hundreds and thousands of dollars altogether. So, is it worth it to buy cars in Singapore? The answer is up to you to decide!
People also liked:

COVID-19 CIRCUIT BREAKER: IMPORTANT INFORMATION FOR CAR OWNERS
TOP 5 REASONS FOR ACCIDENTS IN SINGAPORE
HOW DO CAR SUBSCRIPTIONS HELP YOU SAVE MONEY