Roughly four million US residents reside in this green state. Stretching nearly 363 miles the Oregon coastline is home to big waves and many small beachside communities. For any road biking enthusiasts, this is the place to be. Oregon has the highest biking commuter numbers of the entire nation. Take a slow bike along the ocean or enjoy any of its 300 miles of bike lanes in your Oregon roadtrip.
Oregon is home to the infamous Oregon trail. This trail was developed many years ago and was the common route for trade and travel. When travelling in summer months feel free to check ditch your rig for a ride on it and even stay in the many Oregon Trail motels along route.
An artist's paradise, this beautiful state is full of creativity and amazing scenery. This trip starts in  the north west corner of this state, heading south then takes a detour west and then back south. We begin our road trip ocean side in the quaint small town of Astoria.
Astoria, Seaside and Cannon Beach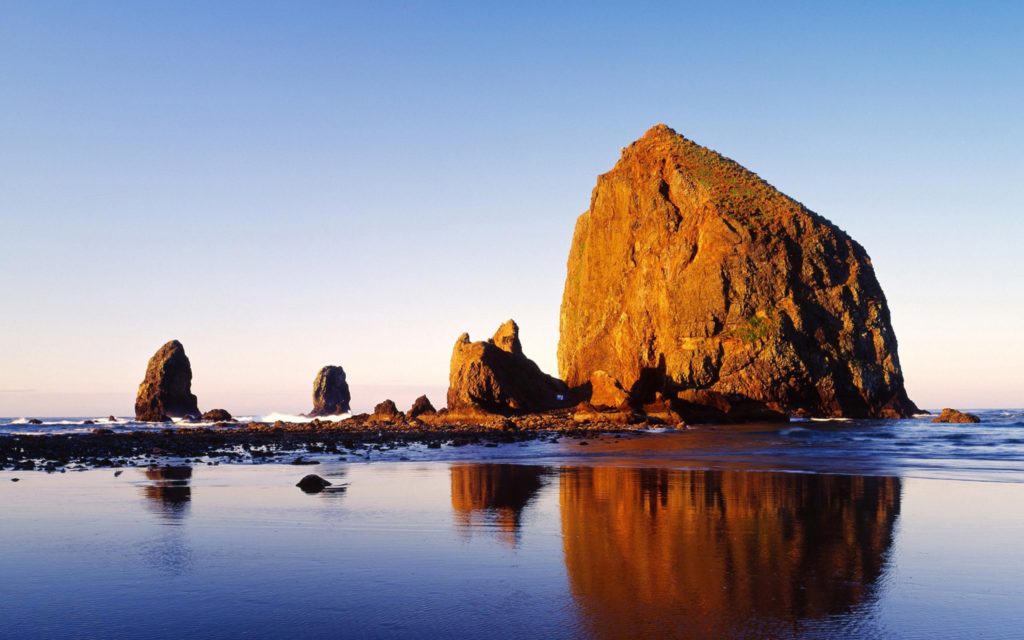 Astoria is the first town you will come across when driving along the coast south from Washington. Jump onto the historic Highway 101 and head south. You will notice the greenery change into sand as you pull up to this sleepy little town.
Having lots of boutique style shops and cafes Astoria will steal your heart with it's small town charm. The drive along the water will leave you in awe. We recommend having your camera on the ready as there are pull outs to stop and take photos of the breathtaking sights.
Only minutes south you will find the city of seaside. This quaint town is quite literally only a stone's throw from the water. With small family run coffee shops and old bike trails surrounding the city there is no shortage of things to do even though the city only has a population of just over 6400 people.
Get in your car and drive less than three minutes down the road to come to the town of cannon beach. This beach is a sight to behold. The waves crashing against the shore can easily mesmerize you for hours.
Portland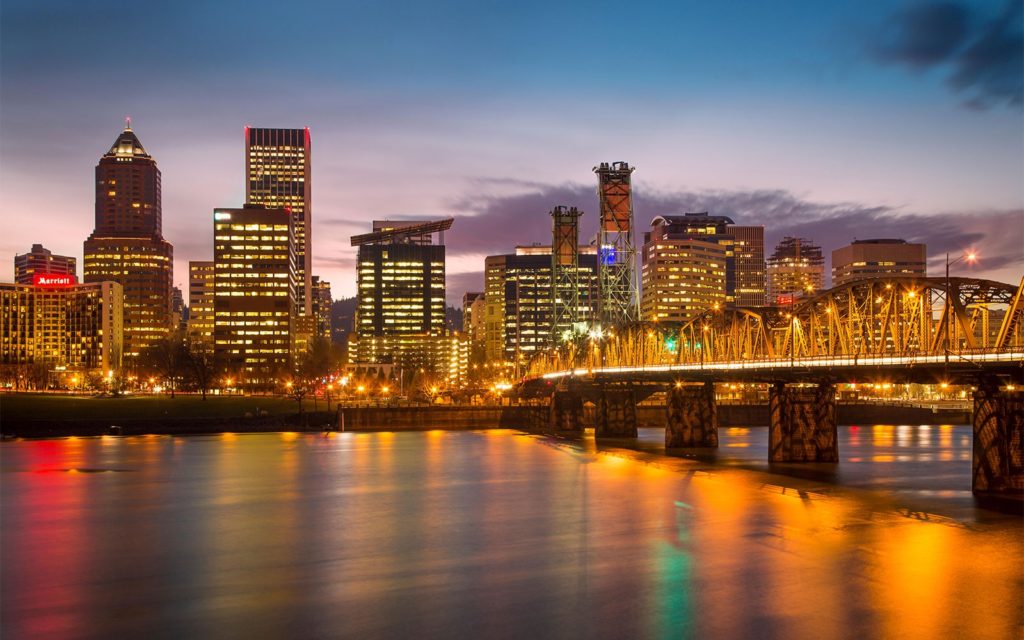 The city of Portland is the most known city in Oregon with a population of just over 600,000 people. This city is incredibly artsy. With high end fancy boutiques and hipster cafes, this city carries a very young vibe. While the traffic might be crazy with roads in almost every directions, it is worth braving for the modern vibe of the bustling city.
With the sister city of Vancouver just across the bridge it makes this city feel even larger.
Escape the busy city life for a day or two amongst the nature. A short drive north will land you in a land of lush forests and breathtaking waterfalls.
Columbia River Gorge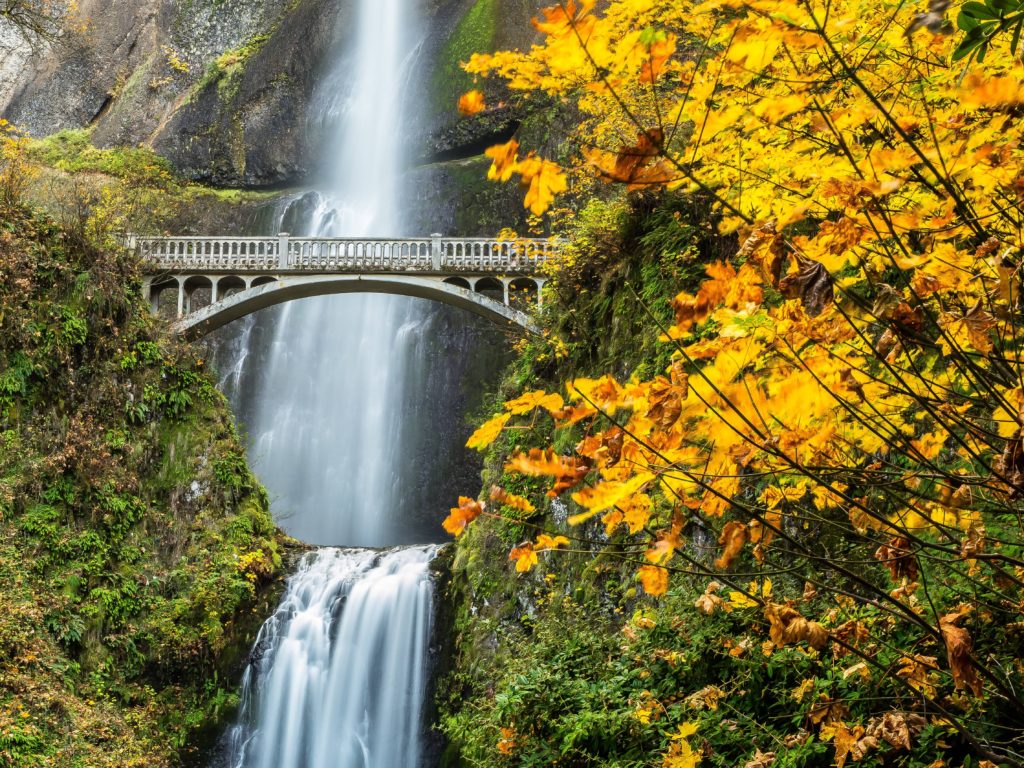 While admittedly out of the way, you will never regret going to this 292,500 acre forested paradise. Trails will navigate you through tall evergreens to see impressive waterfalls, lazy rivers, and gorgeous lakes. You will be able to spend weeks in this area without seeing everything.
When you are able to pull yourself away from this natural wonder, head south past Portland where you will find Salem.
Salem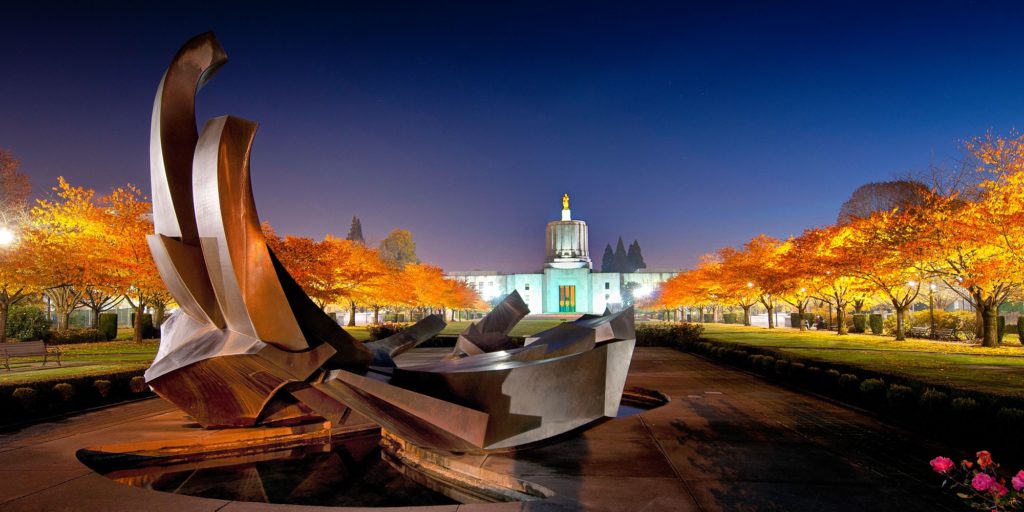 Alas, Oregon's capital city. Not to be confused as the sight of any ancient witch trials, this salem is a bustling and vibrant city. Check out the historical downtown and its many riverfront restaurants. After a nice meal head over to the Enchanted Forest Theme Park, one of the highest rating activities in the city.
If you are lucky enough to be visiting in spring time you will be rewarded with a beautiful and colorful tulip festival. Start at the Wooden Shoe Tulip Farm and prepare to see a colorful paradise. A photographers dream, this is a sight that should not be missed. There is also a farm market with a corn maze to take in.
From here, jump back into the wilderness and get ready to witness something amazing with Oregon's Crater Lake.
Crater Lake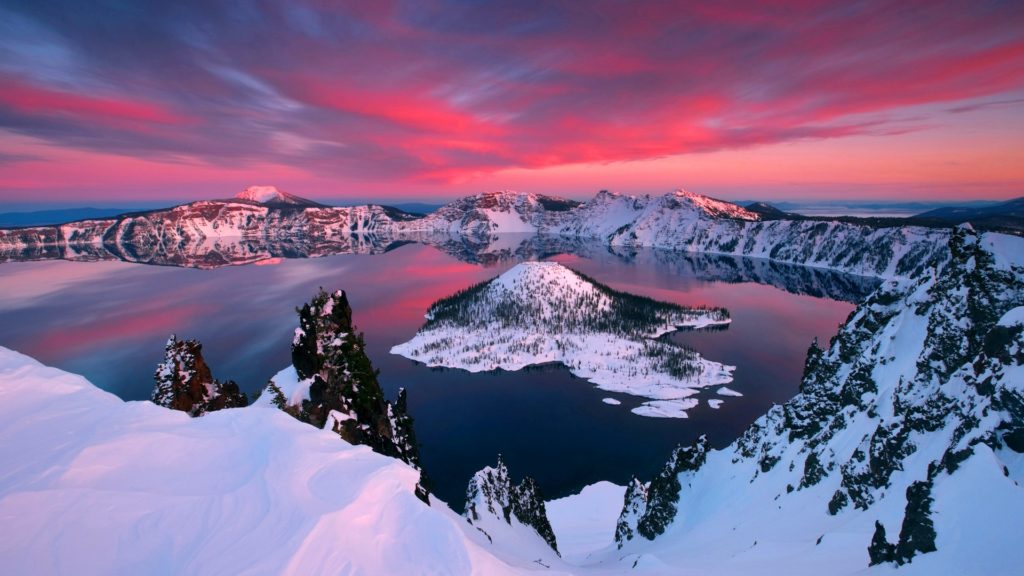 This is an impressive sight to behold. Once home to a volcano that erupted over 7,000 years ago this massive lake stretches a whopping 1,943 feet. That makes this lake the deepest one in all of the USA. Completely fed by rain and snow run off this lake has a deep blue color which shows off its impressive vastness. This pure lake is named one of the clearest and cleanest in the USA.
Take a trek through the impressive old growth forest that protects 15 species of ancient trees from whitebark pines to tall conifers. Home to lots of natural wildlife, you are sure to get in tune with nature.
As a bonus, check out the Umpqua Hot Springs that sit just under an hour north of Crater Lake. These hot springs are a perfect escape from a cold winter day. A completely natural rock formation full of hot water nestled into the forest. A naturist environment be prepared that these hot spring are unregulated and largely clothing optional.