In the world of Kei cars, Daihatsu is one of the most famous car companies. Over the years, this manufacturer produced just the models with diminutive specifications and size, but with enormous practicality and charm. One of the best selling models is a compact SUV called Terios which has some pretty interesting features.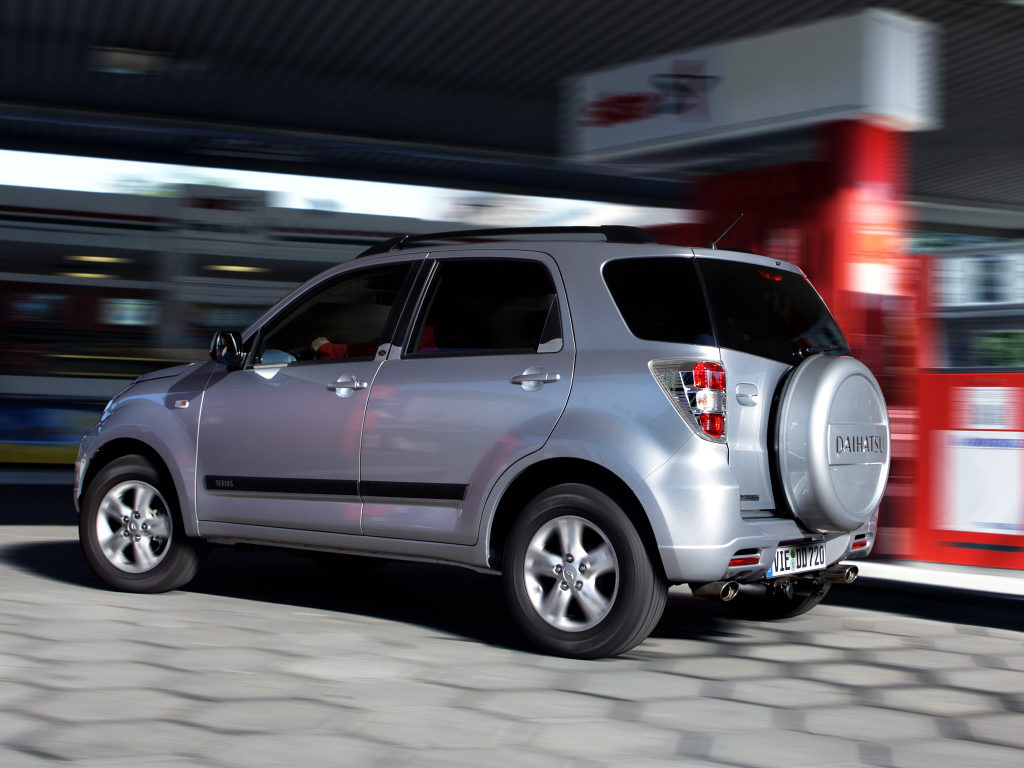 At A Glance
Upsides:
Price, 7 seats, dimensions
Downsides:
Old model, outdated design, equipment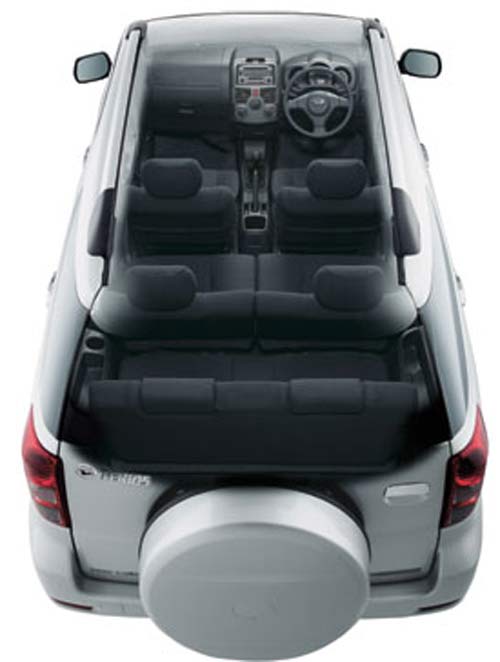 Design: 3.0 / 5.0
If we are talking about the design of the Terios, we have to say that this model dates back to 2006 when it was first introduced. This means that Terios is kind of a veteran in compact SUV class with over 10 years of market presence. So, the design and interior styling are pretty outdated and bland compared to more modern competitors. The Terios isn`t ugly, just old, so we really hope that Daihatsu will introduce its replacement soon. Since this is a compact vehicle, the dimensions of the interior dictate the design of the dashboard. However, the Terios has one very interesting feature and that are third-row seats, and this little SUV is capable of seating up to 7 people. The third row is packed in the trunk floor and can be easily mounted if needed. Of course, if you use all three rows of seats you will be left without any real space for your luggage.
Engine, drivetrain, performance: 3.0 / 5.0
There is only one engine available for the Daihatsu Terios and that is a 1.5 liter four-cylinder unit with very modest performance and power output. This naturally aspirated engine delivers 103 hp and 140 Nm which is really weak compared to the competitors. This is a relatively lightweight SUV with only 1.2 tons of weight and 103 hp should propel it to somewhat satisfying acceleration, but the problem is the gearbox. It is a four-speed automatic transmission which is pretty outdated by construction and slow in shifting gears. This is why the Daihatsu Terios manages to achieve 100 km/h in very slow 15.3 seconds. Accordingly, its top speed is not high and 155 km/h is a factory declared number. But, don`t let the numbers disappoint you, because although this is a slow car, it is still capable of keeping up with the traffic.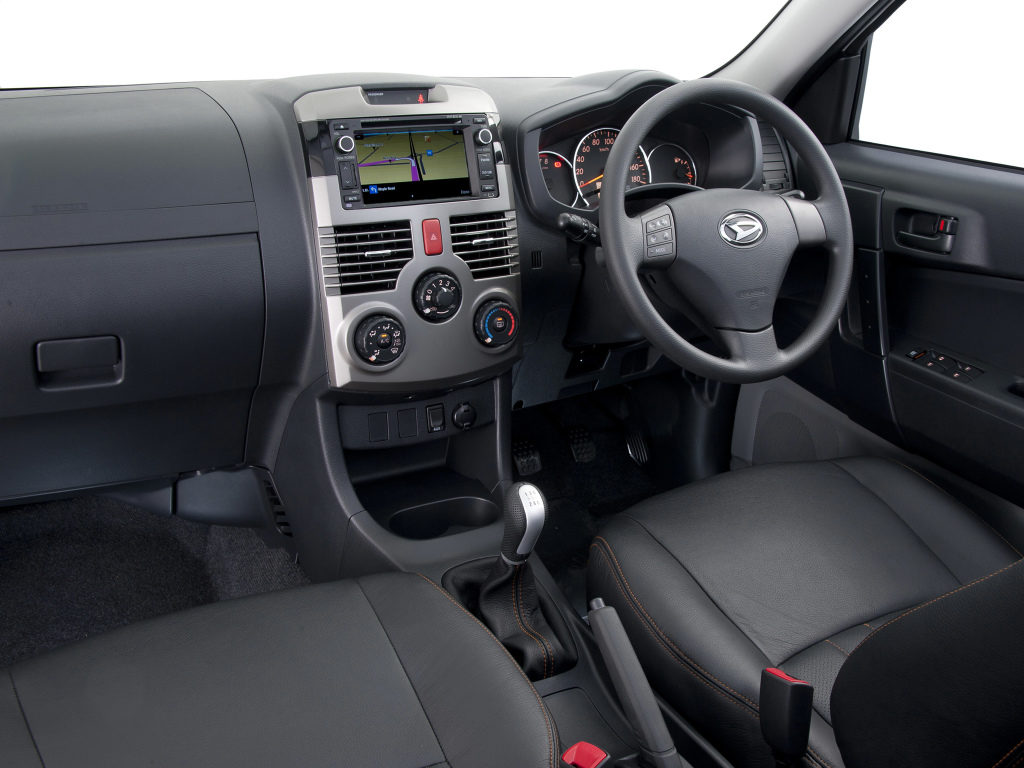 Trim Level: 4.0 / 5.0
Daihatsu importer for Singapore offers Terios in only one trim level but with a long list of accessories, mostly exterior stuff and some off road details. As you would expect, there is not much in terms of luxury and creature comforts inside the new Terios but you will get essential stuff and a modest level of comfort. The standard equipment includes climate control, dual airbags, power steering, power windows, power door locks and fog lamps. If you want, you can add mudguards, bumper guards and a host of other dealer installed equipment.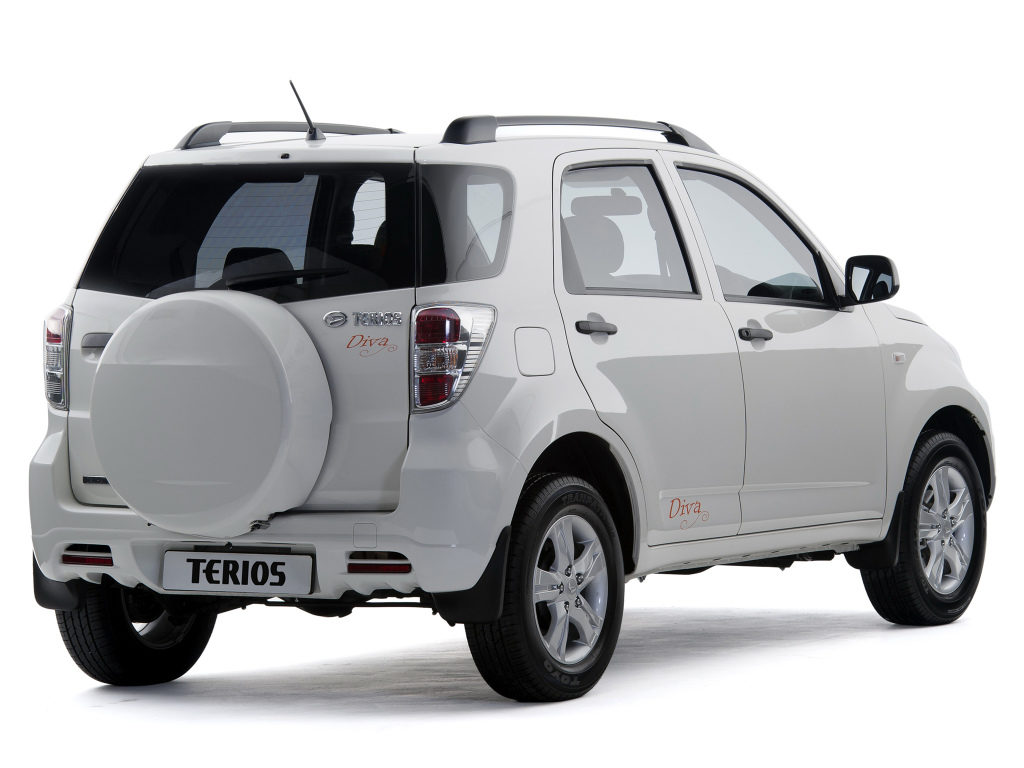 Safety: 4.0 / 5.0
Again, there are just bare essentials in safety department, and every Terios is equipped with ABS system and dual front airbags. There isn`t anything else and more airbags or electronic safety systems are not available.
Conclusion: 3.0 / 5.0
The Daihatsu Terios not only looks outdated in comparison with more modern competitors, but is also painfully slow and underpowered. That is true but also this is the most compact 7 seater on the market and a capable off-roader due to high clearance and relatively low weight. Maybe it isn`t the most desirable car on the market but it has some hidden virtues and a low price, so it is appealing to some buyers.