Over the years, the Singapore government has been actively pushing efforts to promote the adoption of electric vehicles (EV) in Singapore. From the Vehicular Emissions Scheme (VES) in 2018 to the recently announced EV Early Adoption Incentive (EEAI), these efforts are aligned with the nation's plans to phase out Individual Combustion Engine (ICE) vehicles by 2040.
With many different initiatives to promote EV adoption having rolled out, and with a couple more in the pipeline, why were EVs so expensive to begin with?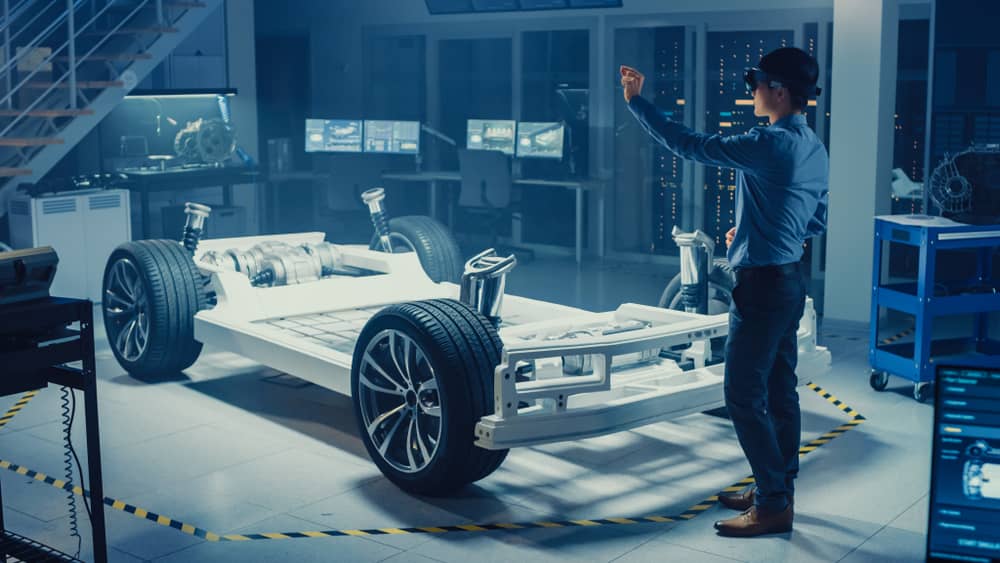 The answer to this is simple. The initial costs of buying an EV are astronomically expensive due to the production costs of the battery and other raw materials needed for a fully electric car. A quick search on the web will tell you that to produce a battery strong enough to support the needs of a car, it'll cost at least US$7,500!
Due to the high production costs, the Open Market Value (OMV) will inadvertently be higher. And, when you include the Additional Registration Fee (ARF), excise duty, and goods and services tax into the mix, it paints a clearer picture as to why EVs are vastly more expensive than your bread and butter ICE cars.
But with Budget 2021 initiatives, the tides might be shifting! Let's find out how.
TLDR: BMW 318i VS Tesla Model 3
In this article, we'll be exploring the annual running cost of owning an electric car over 10 years:
Maintenance costs

Charging costs

Road tax

The initial cost to purchase
To illustrate the difference in cost, we'll be using a BMW 318i and Tesla Model 3 Standard Range Plus for comparison.
Disclaimer: The prices for the Tesla Model 3 are based on the Tesla Singapore sales portal. We did not include car insurance costs as this is dependent on the individual's profile, his driving record, and NCD.
BMW 318i
Tesla Model 3
Maintenance
$10,000
$5,000
Fuel/Charging
$30,300
$11,460
Road Tax
$12,100
$31,460
Total Purchase Price After Rebates
(Per 8 Mar 2021 CAT B COE)
$206,678
$182,097
Total Cost Over 10 Years
$259,078
$230,017
As you can see from the breakdown above, you can save up to $30,000 if you own a Tesla Model 3 compared to a BMW 318i! Of course, these figures are estimates and don't take into account major repairs that nobody can predict happening.
For a deeper dive into how we came up with these figures, continue reading this article!
Maintenance Cost of Tesla Model 3
Keeping your car in tip-top shape takes time, effort, and a good amount of money. It's a significant portion of the total running cost of owning a car, so it's something you should definitely not overlook when doing your calculations.
Typically, maintenance and servicing for ICE cars will cost an average of $500 – $1,000 every year or about $10,000 over the course of a 10-year COE. But this is also highly dependent on how much you drive the car and how well you take care of it. So your expenses will vary.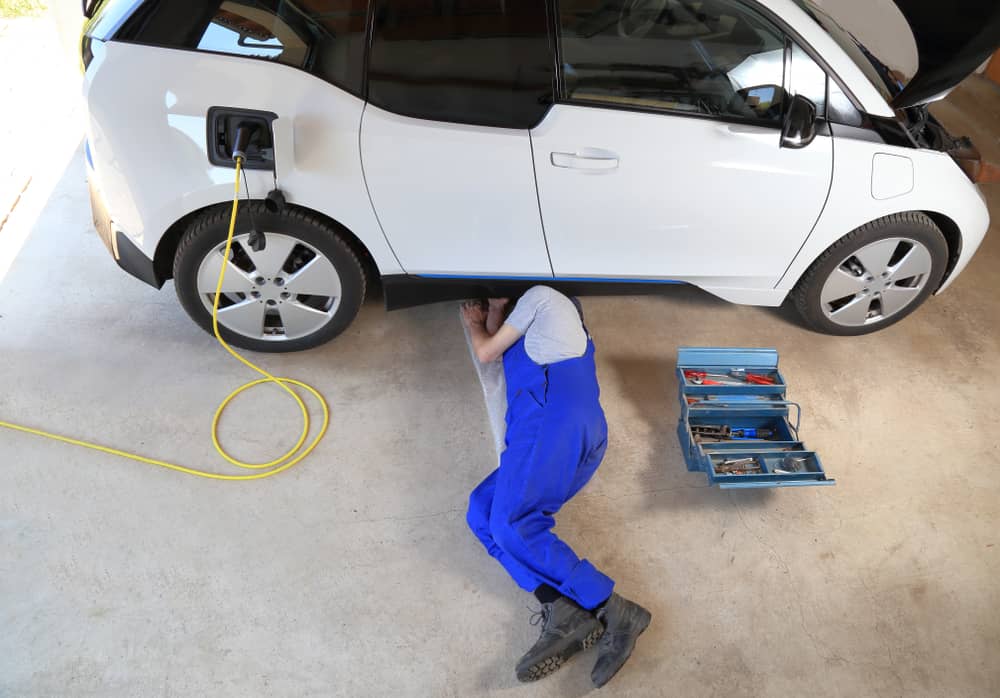 If you own an electric car, the maintenance costs will be significantly lower compared to ICE cars. With ICE cars, workshops have to go through a huge list of parts to check, replace and fix, from the spark plugs, fuel filters, timing belts and radiators, engine oil, or oil filters. Whereas the parts list for electric cars is significantly shorter because there's no engine. So parts like your spark plugs and replacement of fluids and consumables are not needed.
The important part about maintenance for EVs is ensuring that the electric and power systems are functioning well. On top of this, workshops will usually check parts like the wiper blades, brake pads, and tyres.
| Maintenance Cost of ICE Cars | Maintenance Cost of Electric Cars |
| --- | --- |
| Up to $1,000/year | Up to $500/year |
With fewer moving parts susceptible to wear and tear issues like your internal combustion engine, radiators, fuel injection systems, and exhaust systems, and fewer parts to replace, it'll definitely be cheaper to maintain! So much so that electric car owners can expect to save about 30% – 50% on maintenance costs compared to traditional ICE cars.
Then how about battery degradation?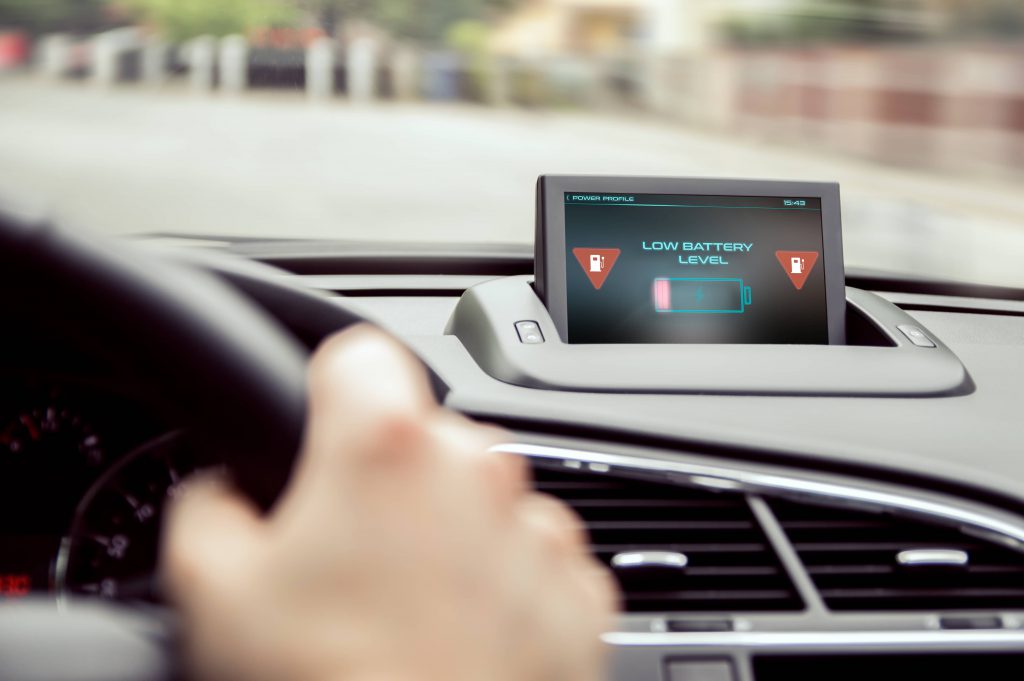 While maintenance is cheaper, some of you might be skeptical about the battery's longevity and the rate at which it degrades as many of us have seen this degradation happen in our smartphones. But with technological advancements and the use of battery packs, the longevity and output of an electric car's battery cannot be compared to your phone's battery.
In fact, these batteries should be able to last throughout the lifetime of the car, without diminishing the battery's performance by too much. This is especially relevant in Singapore's context where your car will usually last for only 10 years, so battery degradation is something you should not worry about.
Furthermore, some electric automakers offer extended warranties for your car batteries. For instance, Tesla Singapore provides a battery warranty of up to 8 years!
Maintenance and Servicing Cost Over 10 Years: $5,000*
*Cost doesn't take into account major repairs or replacements that nobody can predict.
Cost to Charge a Tesla
The idea of charging EVs was promoted as not only an environmentally friendly way to drive but also a cheaper way to drive!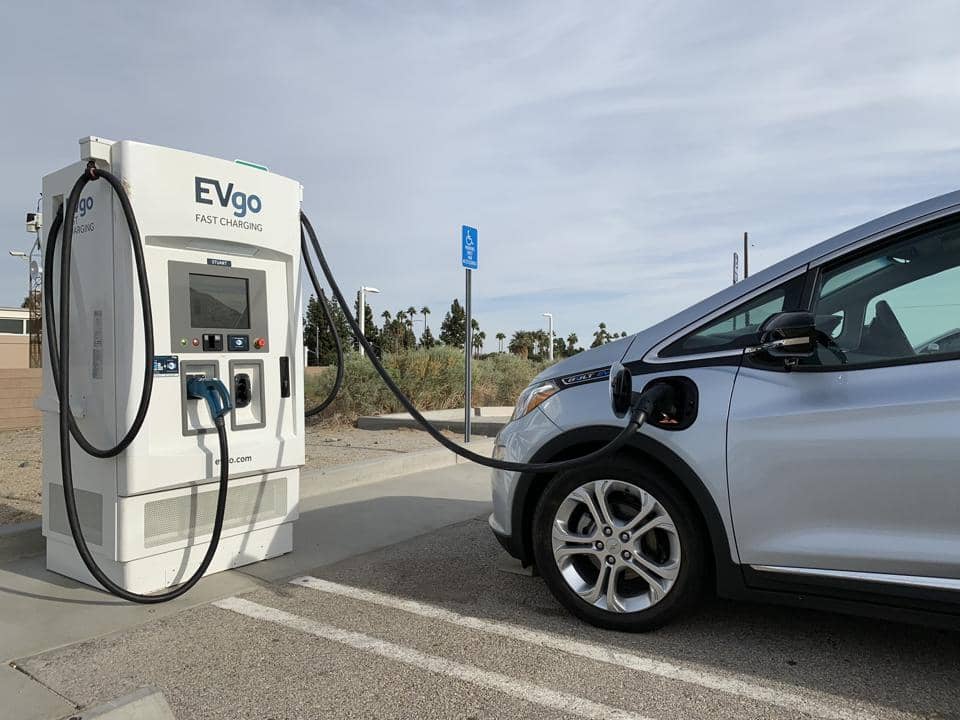 Charging stations around Singapore charge by the kWh or by the hour. The only issue drivers might have is finding an available station as the infrastructure is not there yet in Singapore. But with the government's plans to expand this network, this won't be an issue for long.
Price Breakdown
In terms of price, when compared to petrol prices, you'll be able to save more than half on petrol costs when you charge your electric car. For a clearer picture of the savings you'll get, here's a cost comparison between a BMW 318i and a Tesla Model 3.
BMW 318i
Tesla Model 3
Rate of Consumption
7.4L/100km
11.9kWh/100km
Cost of Fuel/Electricity
$2.34/L
$0.55/kWh
(Shell Recharge)
Annual Costs
(Avg. 17,500km/year)
$3,030
$1,146
Cost for 10 years of ownership
$30,300
$11,460
So if you're unhappy about the petrol hikes that were recently announced, then maybe driving an EV is the way to go! Assuming that the average mileage a driver hits per year is 17,500km, Tesla Model 3 owners can expect to save almost $20,000 over 10 years on the cost of petrol!
Charging Cost Over 10 Years: $11,460
Road Tax for Tesla Model 3
In yet another move to promote the adoption of EVs, the Singapore government announced that the road tax for mass-market electric cars will be lowered to be on par with that for similar ICE models.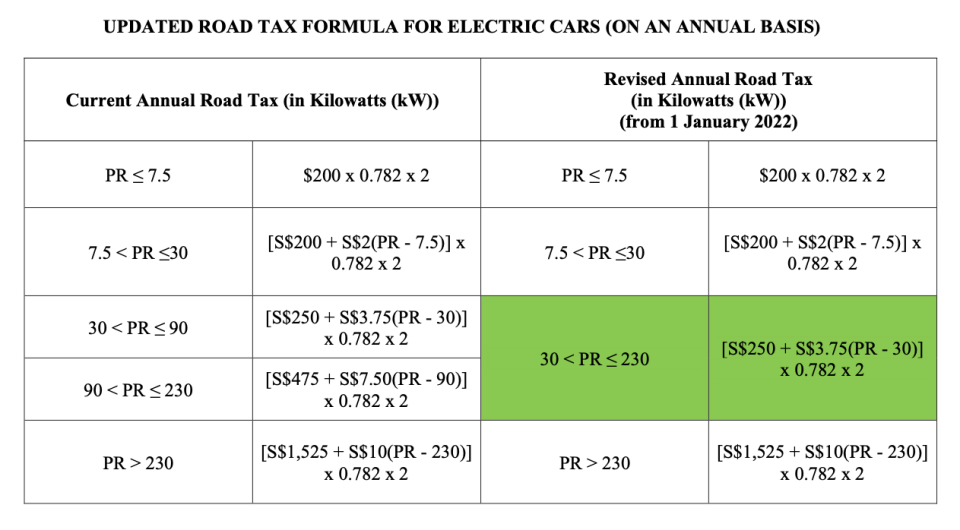 The bracket for 90kW to 230kW cars will be merged with the 30kW to 90kW band. This amounts to up to 34% in reduction of road tax payable for electric cars in the 90kW t0 230kW band. For an easier comprehension of how these new bands will impact road tax prices, let's see how much you'll save on your road tax if you own a Kia Niro and Tesla Model 3.
Kia Niro Electric
(150kW)
Tesla Model 3
(239kW)
Current Road Tax
$1,447
$2,526
New Road Tax
(from 1 Jan 2022)
$1,095
$2,526
Savings
$352
$0
Additionally, there's an annual Additional Flat Component (AFC) you'll need to pay every year.
| Licensing Period | Annual Additional Flat Component |
| --- | --- |
| 1 Jan 2021 - 31 Dec 2021 | $200 |
| 1 Jan 2022 - 31 Dec 2022 | $400 |
| 1 Jan 2023 onwards | $700 |
So, after including the AFC into your annual road tax, the total road tax payable over 10 years for a Tesla Model 3 will be $31,460! Whereas Kia Niro Electric will incur a total road tax cost of $17,402. Here's the breakdown:
Kia Niro Electric
Tesla Model 3
Road Tax
AFC
Total Cost
Road Tax
AFC
Total Cost
1st Year
1,447
200
1,647
2,526
200
2,726
2nd Year
1,095
400
1,495
2,526
400
2,926
3rd – 7th Year
1,095
700
14,260
2,526
700
25,808
Total Amount Payable over 10 years
$17,402
$31,460
Road Tax of BMW 318i VS Tesla Model 3
Unfortunately, this does not impact the road tax cost for a Tesla Model 3 as its power rating is above the 230kW baseline. So how does this compare to a BMW 318i?
BMW 318i
(1,998cc)
Tesla Model 3
(239kW)
1st Year Road Tax
$1,210
$2,726
2nd Year Road Tax
$1,210
$2,926
3rd - 7th Year Road Tax
$9,680
$25,808
Total Road Tax (10 years)
$12,100
$31,460
One of the biggest barriers to EV adoption in Singapore is the annual road tax costs, and it's still there. While owning electric cars like the Kia Niro Electric or Audi e-Tron Electric will be more cost-effective in the early years, it'll still cost more than an ICE car.
Comparing the BMW 318i and Tesla Model 3, you'll be paying more than 2.5 times for road tax! Even the road tax for Kia Niro Electric costs at least $5,000 more over the course of 10 years too.
Road Tax Cost for Tesla Model 3 Over 10 Years: $31,460
How Much Does a Tesla Model 3 Cost?
In Singapore, electric cars have been notoriously expensive. So, all we can say is… thank god for rebates!
| Band | CO2 (g/km) | HC (g/km) | CO (g/km) | NOx (g/km) | PM (mg/km) | Rebate/Surcharge (-/+) for Cars |
| --- | --- | --- | --- | --- | --- | --- |
| A1 | ≤90 | ≤0.020 | ≤0.15 | ≤0.007 | 0 | -25,000 |
| A2 | ≤125 | ≤0.036 | ≤0.19 | ≤0.013 | ≤0.3 | -15,000 |
| B | ≤160 | ≤0.052 | ≤0.27 | ≤0.024 | ≤0.5 | 0 |
| C1 | ≤185 | ≤0.075 | ≤0.35 | ≤0.030 | ≤2.0 | +15,000 |
| C2 | >185 | >0.075 | >0.35 | >0.030 | >2.0 | +25,000 |
Currently, drivers interested in making the switch to an EV can enjoy up to $45,000 in rebates.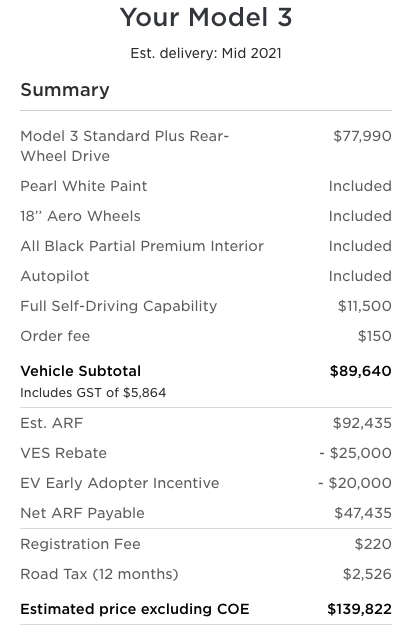 Based on the enhanced VES bands, the Tesla Model 3 is classified in the A1 band, entitling the car to a $25,000 rebate.
Additionally, with the EV Early Adoption Incentive (EEAI), drivers will enjoy a rebate of up to 45% on the electric car's Additional Registration Fee (ARF), capped at $20,000.
This also means that the Tesla Model 3 will receive the full rebate of $20,000, which grants buyers the maximum rebates you can get at $45,000.
For drivers looking for a more "economical" electric car, you wouldn't have been able to enjoy the maximum savings as the minimum ARF payable was set at $5,000. However, from 1 Jan 2022, this floor will be lower to zero, allowing you to save more on your purchase!
As cleaner electric cars will receive more rebates from this year, the more pollutive ICE counterparts will incur more surcharges too!
Cars classified under the C1 and C2 bands will have their surcharges increase by $5,000 from 1 Jul 2021. So for the BMW 318i which is categorized under the C1 band, the surcharge payable will be $15,000.
For a clearer understanding of how these rebates and surcharges add up, check out the comparison below.
| | BMW 318i | Tesla Model 3 |
| --- | --- | --- |
| Cost (w/o COE) | $151,677 | $182,096 |
| (+/-) VES | (+) $10,000 | (-) $25,000 |
| (+/-) EEAI Rebates | - | (-) $20,000 |
| Cost after Rebate/Surcharge (w/o COE) | $161,677 | $137,096 |
| Total Cost + $45,001 COE | $206,678 | $182,097 |
So, from these calculations, and through the rebates buyers will receive, buying a Tesla Model 3 is actually more than $20,000 cheaper than a BMW 318i! These initiatives that the government has announced have certainly levelled the playing field!
Purchase Cost of a Tesla Model 3 (with COE): $182,097
Buy a Tesla Model 3 or BMW 318i in Singapore?
Right now, buying an electric car makes a lot of sense because it's a lot cheaper. Even when you add in all the running costs like maintenance, road tax, and charging, it's almost $25,000 cheaper to own a Tesla Model 3 over the course of 10 years.
BMW 318i
Tesla Model 3
Maintenance
$10,000
$5,000
Fuel/Charging
$30,300
$11,460
Road Tax
$12,100
$31,460
Total Purchase Price After Rebates
(Per 8 Mar 2021 CAT B COE)
$206,678
$182,097
Total Cost Over 10 Years
$259,078
$230,017
However, a huge hurdle still persists. And that's with the EV infrastructure available in Singapore right now. It's far from advanced and finding a charging spot might pose a huge inconvenience for some drivers.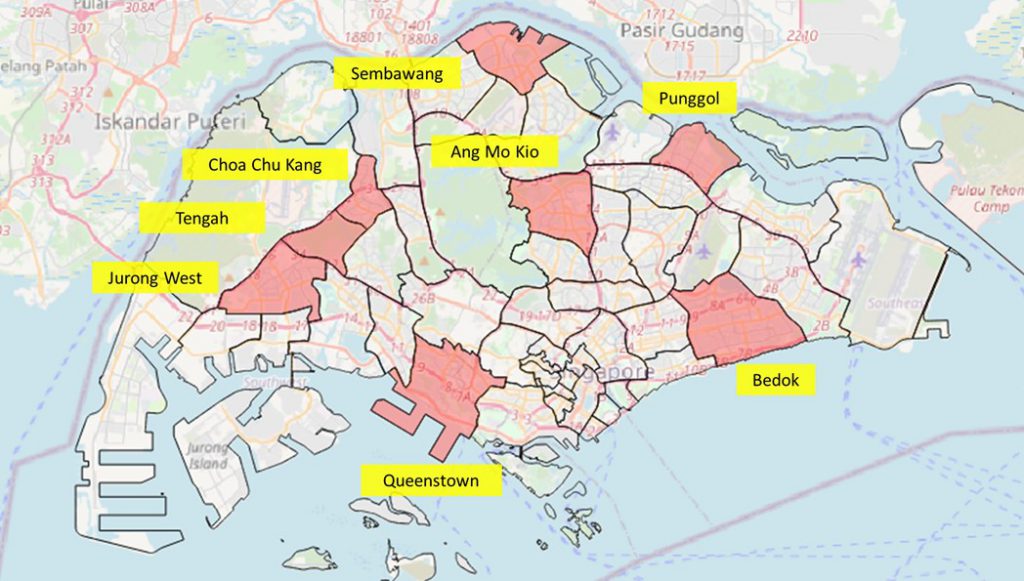 Even as the Government announced its plans to accelerate the development of this space by setting aside $30 million for EV-related initiatives in the next 5 years and increase the number of charging points at public carparks and private premises to 60,000 as part of the Singapore Green Plan 2030, it still poses a huge inconvenience.
On top of that, you'll also have to remember the time it takes to charge your EV. Right now, the EV chargers available in Singapore are a mix between Levels 1, 2, and 3. The Tesla Superchargers are not available in Singapore, and the Level 3 chargers already take about 30 minutes for a full charge. So, the time you'll take to charge your car is still quite long.
Additionally, if more and more Singaporeans make the switch to an EV this year, and if the infrastructure is not ready to meet the charging demands of this group, it's going to be a huge hassle. Drivers will end up "fighting" with one another for charging spots!
So, unless you live in a landed property, or have easy access to an EV charger, holding off on making the switch might be a good idea.
---
Want to sell your car and make the switch to a Tesla Model 3, Kia Niro, or any other electric car for more savings?

Get the best price for your car through our expert and fair valuation where we can guarantee that you won't receive a lowball offer. Enjoy a fuss-free and transparent car selling experience that's sure to delight you with no hidden fees, mark-ups, and even transaction fees.
What are you waiting for? Enjoy the better way to sell your car at CARRO today!