Car Bites
EV Chargers in Singapore: Where are They?
2021 is an exciting year for electric vehicles! With Tesla jumping into Singapore's car scene, Budget 2021 offering attractive rebates, and banks offering competitive loans, there is plenty of reason why you should switch to or get an electric car.
But before you make the switch, you should examine the infrastructure that supports it! In other words, EV chargers! 
Different Types of EV Chargers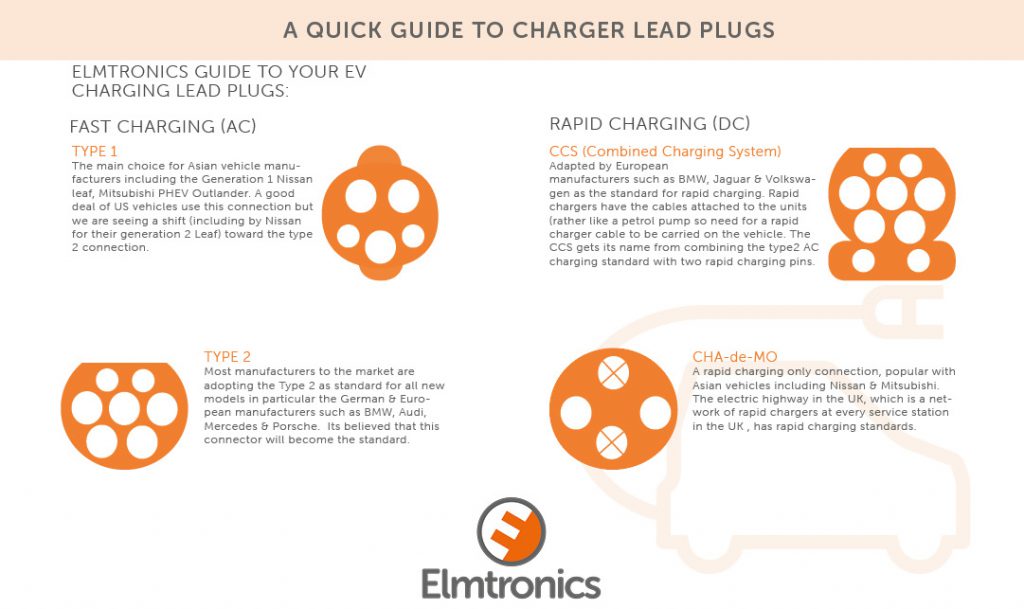 So what exactly are EV chargers? It's short for an Electric Vehicle charger it supplies electricity to engines of electric cars. All you have to do is plug the charger into your car and wait. However, your waiting time can vary from as much as 12 hours to 30 mins depending on the type of EV charger! So let's take a look at the types of electric chargers in Singapore. 
Type 1: 
Defined by their low cost and ease of use, these chargers can be plugged into any standard outlet and do not require any extra installation. However, do expect to plug in your car overnight as it charges at a rate of 2 to 5 miles per hour. While you can technically charge virtually anywhere with an electrical outlet, the long charging time restricts charging to your home. 
Type 2:
Much faster than type 1, type 2 brings your car from 0% to 100% in about 2 hours. With its charging rate of 10 to 60 miles/hour, it's a much more practical way to charge. As such, you can probably spot these in public parking lots ready to use. But even then, it still pales in comparison to conventional refuelling which is normally done within 10 minutes. Moreover, it requires additional installation with special parts which means you can't just plug it into a wall outlet and use it right away. 
Type 3 or DC Fast Chargers:
Expect to encounter this type at service providers islandwide! Get a car charged in 30 mins flat and continue with your journey. Not Major petrol stations are eying this as the government has announced ambitious plans to phase out petrol cars by 2040. 
So, where to find an EV charging station in Singapore?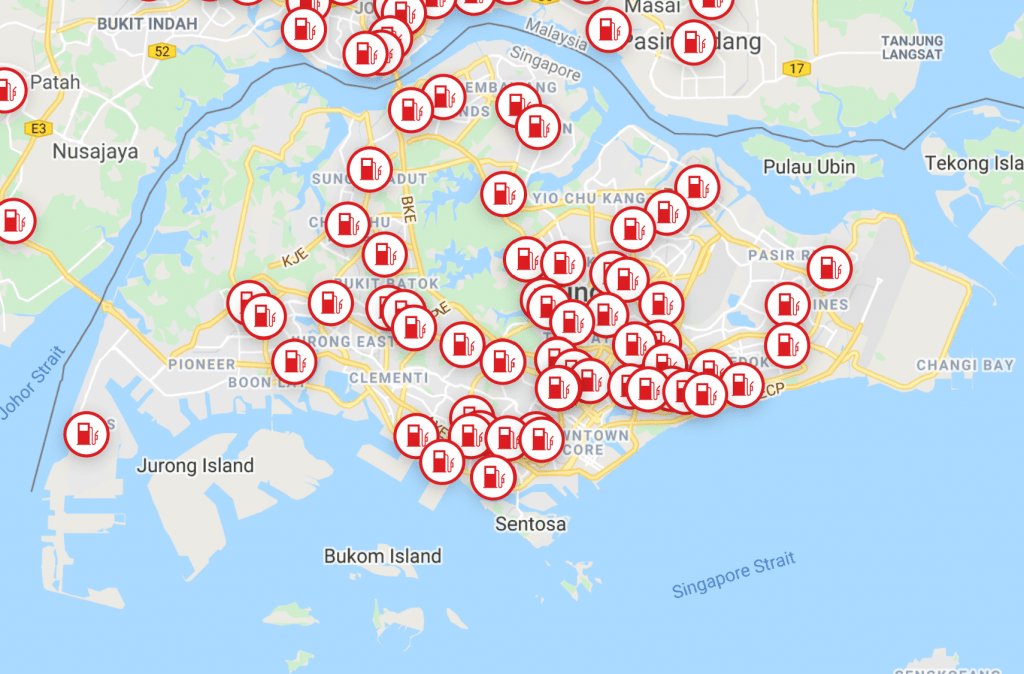 If you drive around the central and east areas of Singapore, you're in luck! Shell has been at work installing multiple charging stations island-wide. Although the spread of stations is a little unequal as of now, expect to see more popping up! So drop by any of its 18 charging stations equipped with type 2 or type 3 EV chargers for extra juice.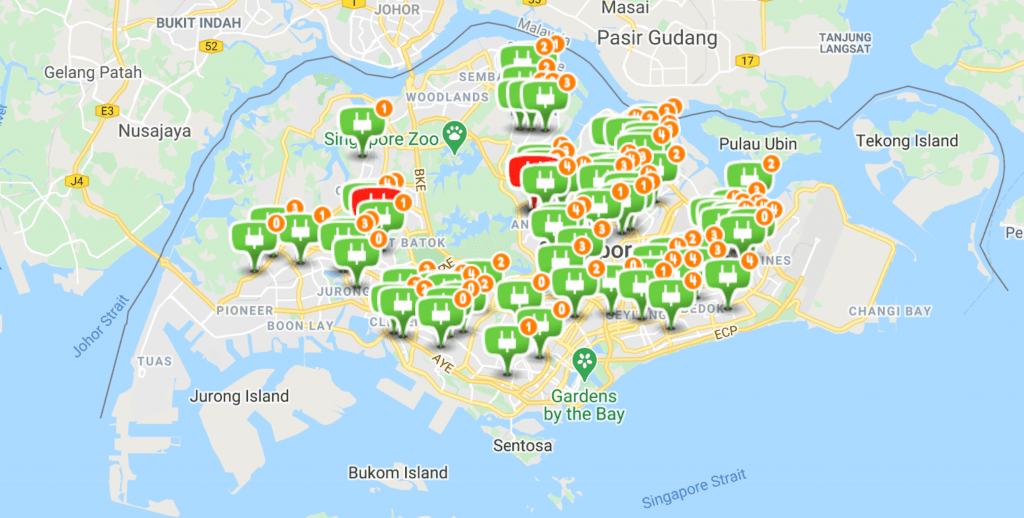 An early adopter of electric cars, BlueSG has been on its eco-friendly mission since 2017. As such, it has a whopping 1,291* charging points island-wide! Like Shell Recharge, its changing points are concentrated in the east and central part of Singapore. However, they have a wider distribution it'll be likely to encounter one on your way to, However, as it only offers type 2 charging, do be prepared to wait as you charge up your car. Check out their website with their location tracker to find the nearest point!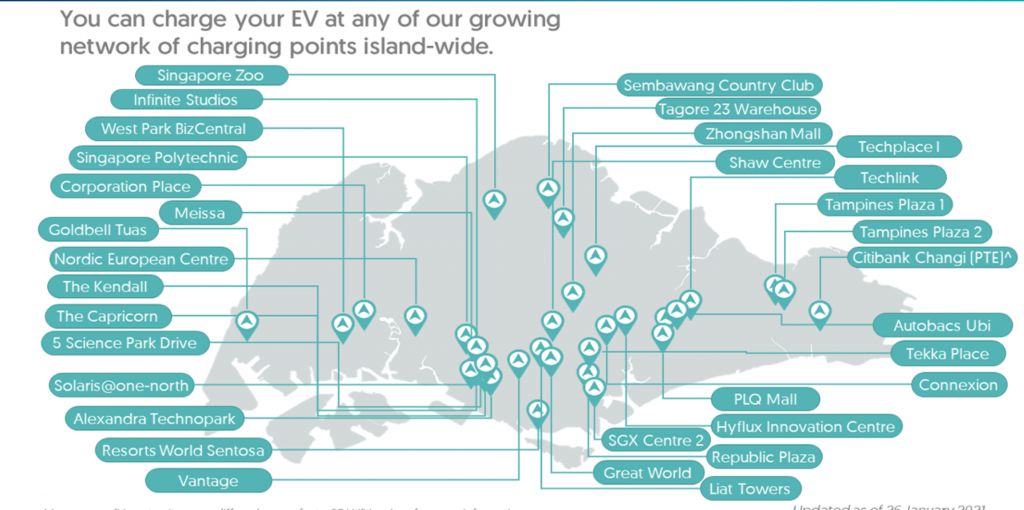 With 33* spots and counting, you'll be able to spot SP group EV chargers in malls, offices, and even recreational areas! So drop by these buildings for a quick charge before zipping away on your route! 
GreenLots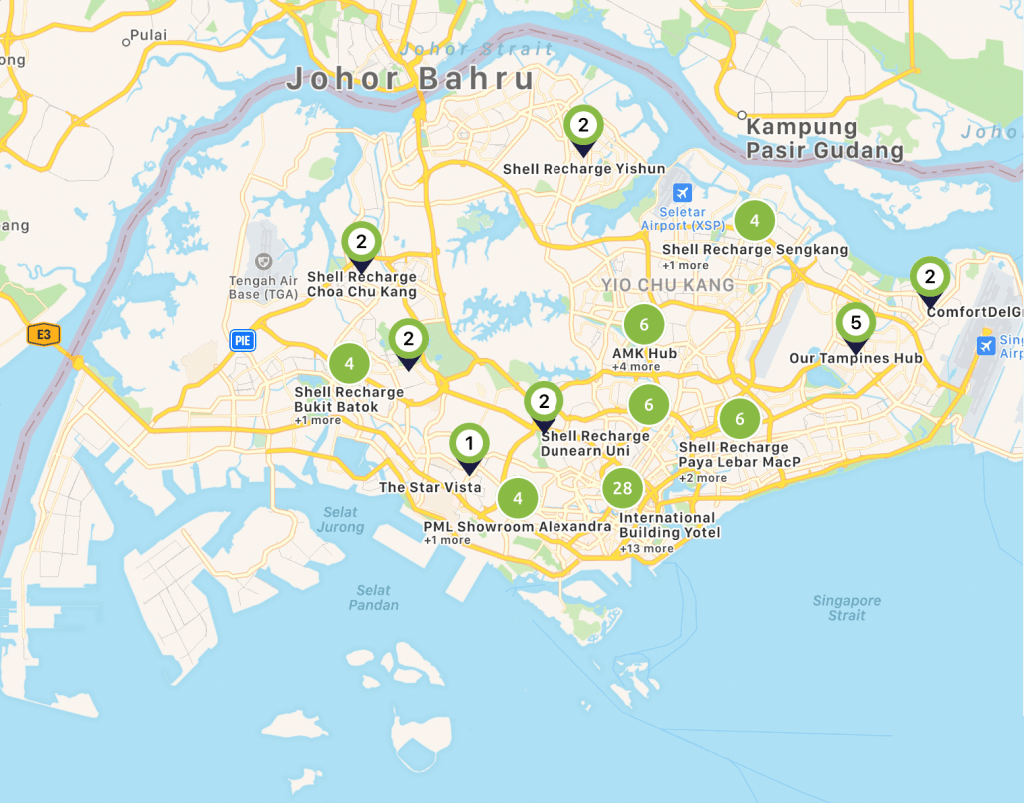 Only accessible via the GreenLot app in the AppStore and google play store, it's located in popular hotels and malls, such as Funan Mall and Marina Bay Sands, you'll be able to charge your car while shopping or indulging in your staycation! Just don't forget to unplug it when your car has finished charging. Check out its app on the AppStore and on the Google play store to locate the nearest EV charger. 
What's in the works?
Currently, the Singapore government has announced an ambitious plan to increase publicly accessible lots from 1,600 to 28,000 public charging points by 2030. So if you feel that it's troublesome to find a charging spot especially if you're living in the west, just watch out for more stations that will be coming your way really soon!