In the latest COE Bidding Results (4 Dec 2019), COE premiums closed mostly lower. The biggest change came in premiums for Category E (Open Category)! Check them out below.
COE Bidding Results (4 Dec 2019)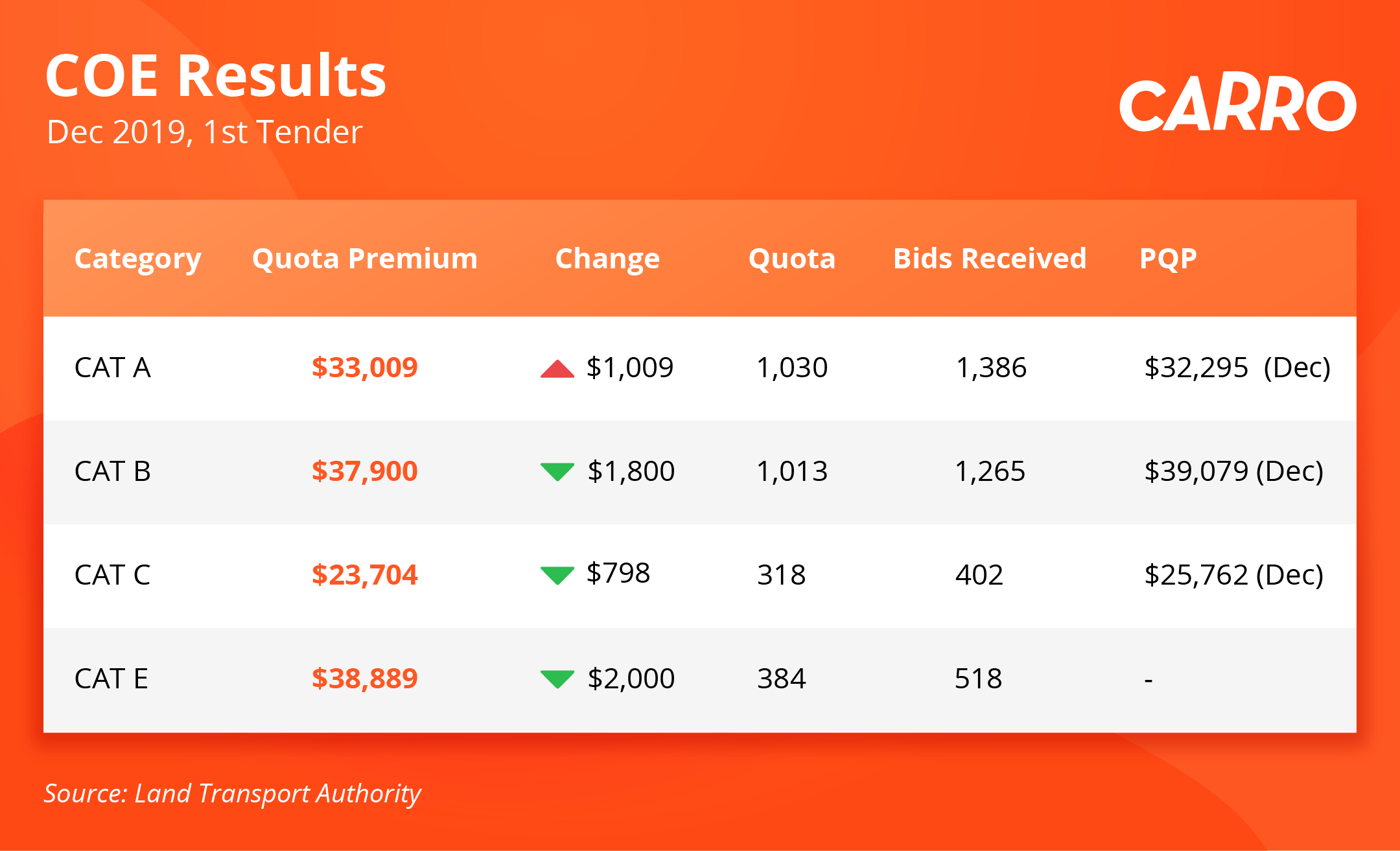 For Category A cars, or those 1,600cc and below with horsepower not exceeding 130bhp, premiums closed at $33,009, seeing a $1,009 increase as compared to the last exercise.
However, COE premiums for larger and more powerful cars in Category B fell again to $37,900 from $39,700.
Also falling were COE premiums for commercial vehicles, which include goods vehicles and buses. Premiums in this category fell by $798, closing at $23,704.
Open category COEs, which can be used for any vehicle type but end up being used mainly for large cars, fell to $38,889. Premiums in this category saw the biggest change, falling by $2,000.
There were a total of 4,479 bids received, but a quota of only 3,438 COEs available.
People also liked:

WHY YOU SHOULDN'T OWN A CAR IN SINGAPORE
HOW YOU CAN GET CHEAPER CAR INSURANCE IN SINGAPORE
WHAT'S THE DIFFERENCE BETWEEN LEASING AND CAR SUBSCRIPTION?