In the latest COE Bidding Results (19 February 2020), COE premiums closed mixed. Find out where the different categories closed at below.
COE Bidding Results (19 February 2020)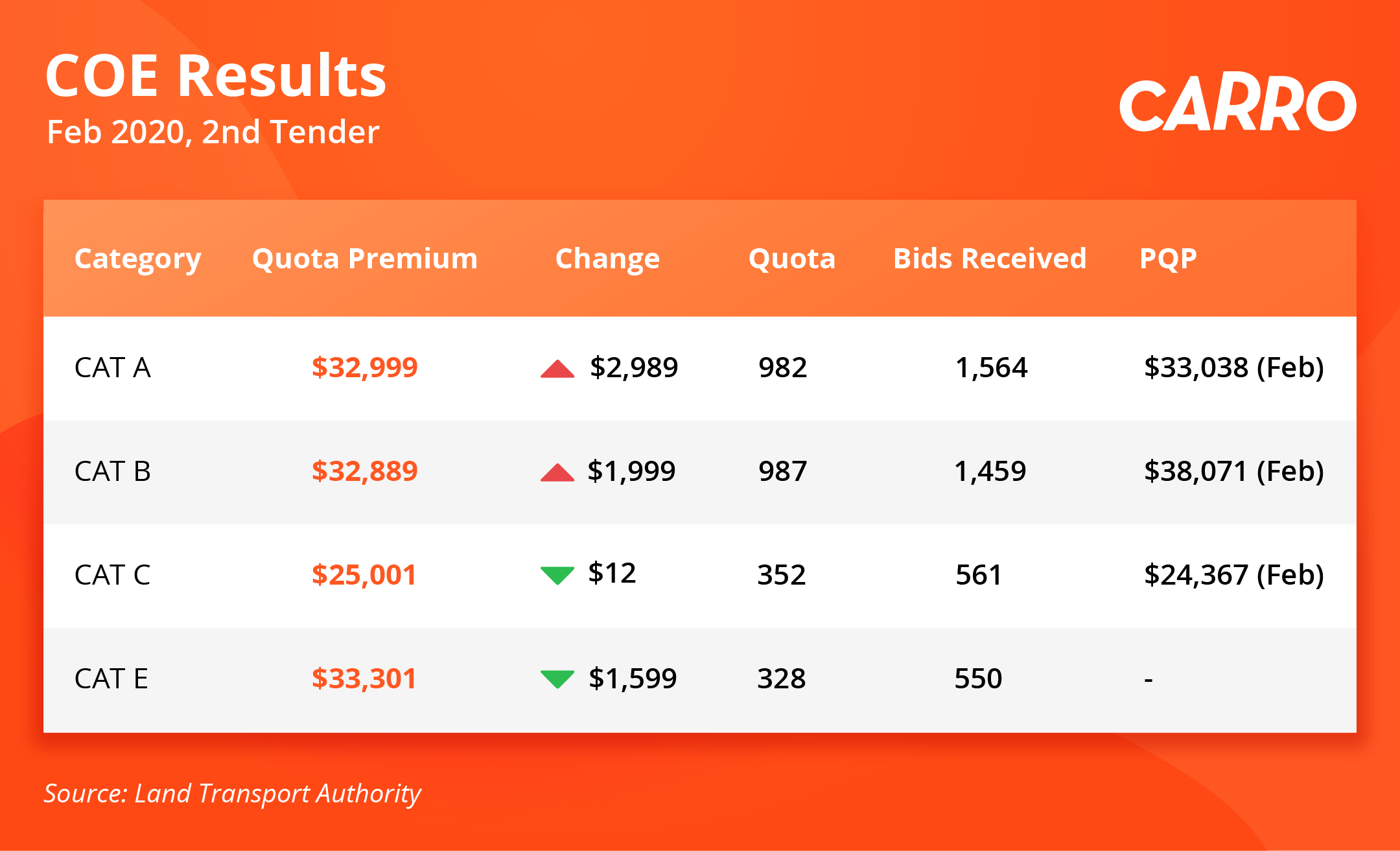 For Category A cars, or those 1,600cc and below with horsepower not exceeding 130bhp, premiums closed at $32,999, up by almost $3,000 from the last exercise.
Also rising were premiums for larger and more powerful cars in Category B. These COE premiums rose by almost $2,000, closing at $32,889.
COEs for commercial vehicles, which include goods vehicles and buses, dropped by $12 after increasing by the same amount in the least exercise. COE premiums in this category closed at $25,001.
Open category COEs, which can be used for any vehicle type but end up being used mainly for large cars, continued falling and closed at $33,301.
There were a total of 4,863 bids received but a quota of only 3,226 COEs available.
People also liked:

A QUICK GUIDE TO CAR BATTERY REPLACEMENT
COMPARE THE BEST CAR INSURANCE PLANS IN SINGAPORE
9 SEDANS YOU SHOULD CONSIDER