In the latest COE Bidding Results (18 March 2020), COE premiums closed lower again! Find out where the different categories closed at below.
COE Bidding Results (18 March 2020)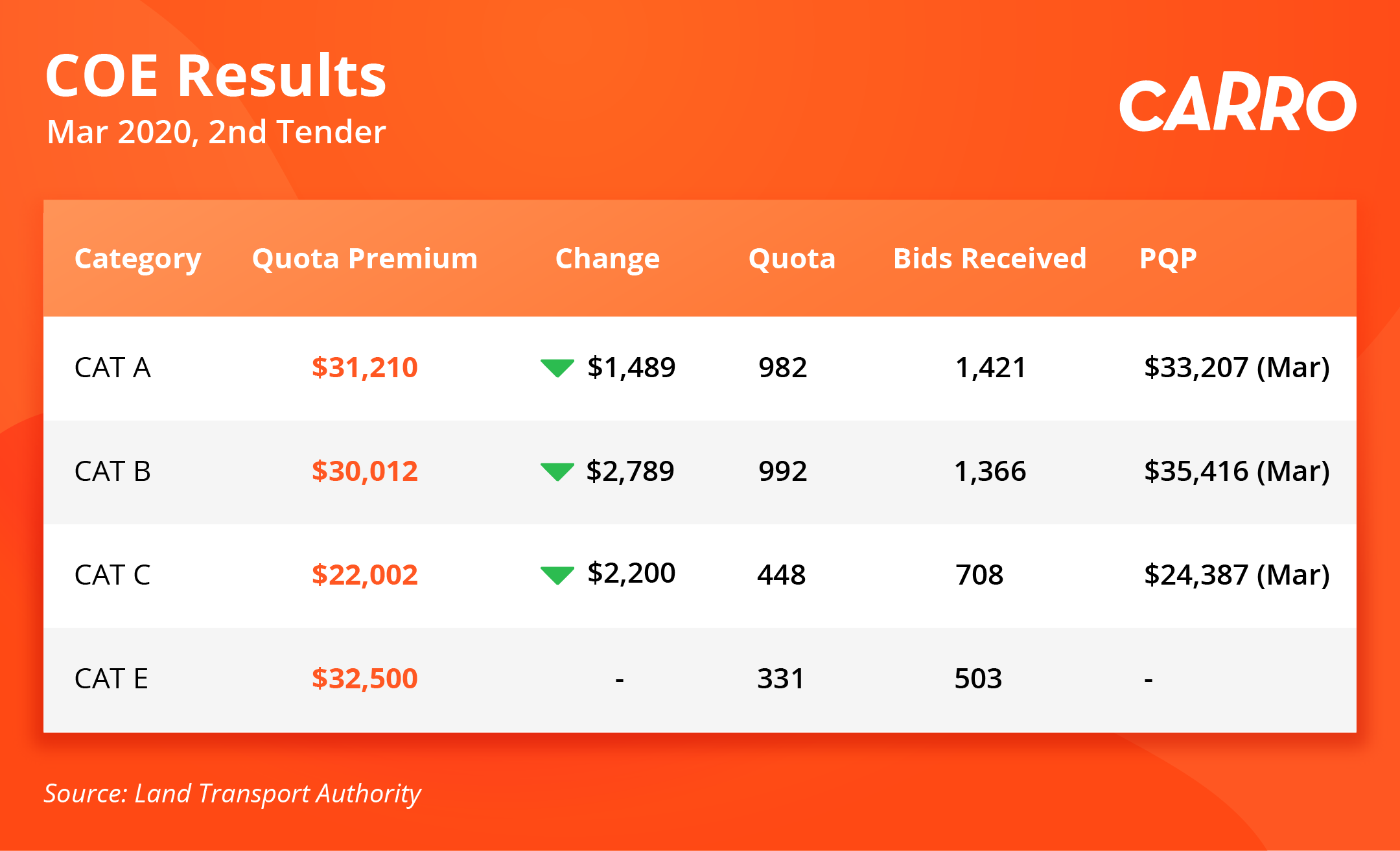 For Category A cars, or those 1,600cc and below with horsepower not exceeding 130bhp, premiums closed at $31,210, down from $32,699 in the last exercise.
Premiums for larger and more powerful cars in Category B fell by almost $3,000 to $30,012 from $32,801.
COEs for commercial vehicles, which include goods vehicles and buses, fell to $22,002 from $24,202 in the previous bidding exercise.
However, there was no movement for Open category COEs! These premiums can be used for any vehicle type but end up being used mainly for large cars, closing at $32,500.
A total of 4,755 bids were received, with a quota of 3,334 COEs available.
People also liked:

9 SEDANS YOU SHOULD CONSIDER
SHOULD YOU TRADE-IN OR SELL YOUR CAR?
TOP 5 HYBRID CARS FOR PRIVATE HIRE DRIVERS