It's become increasingly popular for Singaporeans to drive hybrid cars for private hire. And it's easy to see why. As a private hire driver, you tend to look at 3 key points when getting a car – fuel efficiency, reliability and maintainability. And that's why hybrid cars are so popular among this group of drivers.
When you compare fuel consumption levels, a hybrid car can easily clock 10km to 15km more per litre. That's a huge difference and would surely allow you to spend a lot lesser on petrol. On top of that, the popular hybrid models in the private hire car market are dominated by 2 brands – Toyota and Honda.
It's safe to say, out of 10 rides, you'll probably be picked up by a Toyota or Honda 70% of the time. But can you guess what are the Top 5 Hybrid Cars for Private Hire Drivers?
In no particular order, here are the Top 5 Hybrid Cars!
Toyota Voxy Hybrid
One of the most popular hybrid models right now is the Toyota Voxy Hybrid. It's not only fuel-efficient, but you can comfortably seat 6 passengers too, allowing private hire drivers to earn more!
The MPV is equipped with a 1,797cc that produces 98bhp of power and 142 Nm of torque. There's more than enough power in the hood for you to play with. Fuel consumption levels are excellent at 23.8km/L.
There's also an abundance of space for you to store different things. So it'll be convenient for you to ferry your kids or store a wheelchair for the elderly when you're not working.
Toyota Noah Hybrid
Another hot pick among private hire drivers is the Voxy's twin predecessor, the Toyota Noah Hybrid. If you line them up side by side, many would not be able to tell the difference. That's how similar the two MPVs look, with their boxy and boat-like structure.
The Noah boasts fuel consumption levels at 23.8km per litre, similar to the Voxy. But the Noah wins in the power category, even though it's also equipped with a 1,797cc engine. The MPV produces 134bhp and 142 Nm of torque.
Honda Fit Hybrid
A smaller (and cheaper) option that's popular among private hire drivers is the Honda Fit Hybrid.
While it's not really important to drive a powerful car for private hire, it certainly makes it a lot more fun to drive. Even though the fitted 1,496 cc engine which produces 135 bhp and 134 Nm of torque doesn't sound amazing, it certainly drives excellently and the engine performs like a masterpiece.
The nimble handling, (surprisingly) spacious cabin and overall price make this ride a good choice for any driver. But if you're still not sold, you will be when you see the Honda Fit's fuel consumption levels – an excellent rate of 37.2km per litre!
Toyota Prius Plus Hybrid
The Toyota Prius was one of the first hybrid cars to gain popularity. Now meet its bigger brother – the Prius Plus.
The 7 seater MPV was introduced to replace the ever-popular Toyota Wish and looks to be doing a good job at it. It's slightly bigger, offers more space for your passengers and boasts excellent fuel economy. The only area the Prius Plus loses out to the Wish is how it looks. But then again beauty is in the eyes of the beholder, right?
The Prius Plus manages around 22km for every litre and is equipped with a 1.8-litre engine, pushing 98 bhp and 142 Nm of torque. The MPV offers private hire drivers a sense of comfort and familiarity at a decent price.
Honda Freed Hybrid
The Honda Freed Hybrid's shape is really similar to the Toyota Noah and Voxy, just that it's smaller. Classed as a mini MPV, the Freed has been a consistently popular choice among drivers in the private hire community. After the Honda Vezel, this MPV is easily in the next tier of popular car models used for Grab or GoJek.
And it's easy to see why. There's an abundance of space for bulky items, thanks to the foldable rear seats. Reliable quality and build. Simple and pleasing looks. Comfortable drive. Excellent fuel economy.
Getting into the numbers, the Honda Freed's 1.5-litre engine produces 135 bhp and 134 Nm, more than enough power for you to enjoy while driving. Plus, the Freed can go 25km per litre, which is excellent!
Hybrid Cars For Private Hire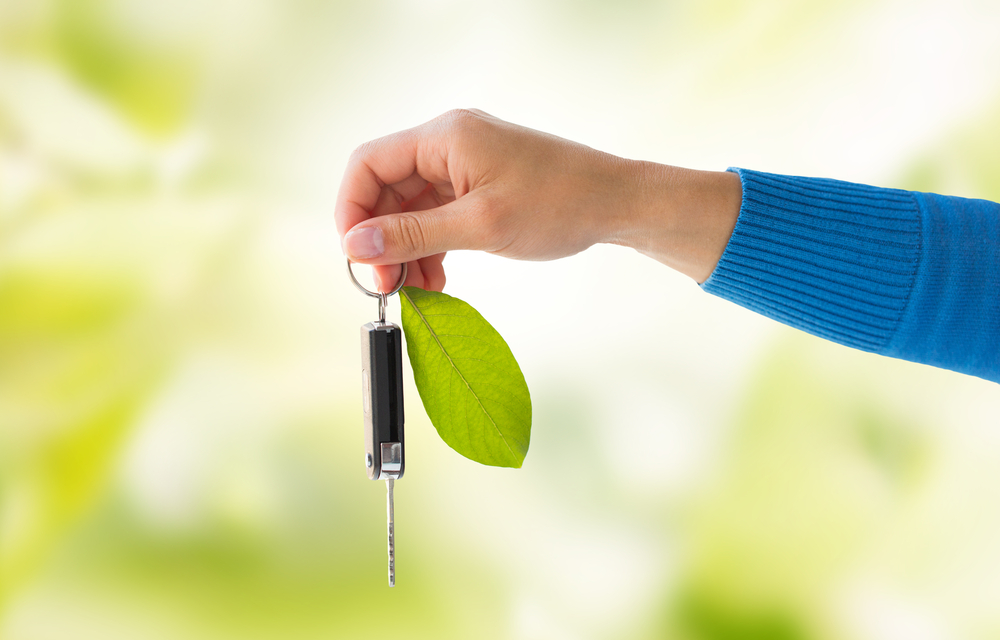 It's easy to see why hybrid cars are popular for private hire. And there's no doubt that these cars will usually cost you more to rent or buy. So how can you, a private hire driver, drive home one of these hybrid cars with 0% downpayment?
Easy! With Singapore's only 1-year Lease to Own (LTO) scheme, you can drive home one of these cars with 0% downpayment.
But that's not all, you'll also be able to save $900 more on your rental each month when you switch from renting a car to owning one with us!
Here's how it works:
Rent a car with us to drive for Grab/Gojek at the normal rate of $65 – $100/day (depending on the car) for the 1st year.
From the 2nd year onwards, the ownership will be transferred to you and you will enjoy a rate of just $31 – $47/day.
So after just 1 year, you'll be the proud owner of one of these hybrid cars! So why rent, when you can own?
Need more reasons to rent from Carro?
Receive $3,650 cash rebate after first-year completion
Shortest Lease to Own scheme in Singapore
A wide selection of Hybrid cars
Freedom to choose the colour of your liking
Earn more for yourself when you pay less with Carro
Learn more about the LTO scheme and check out what other drivers think of it below.
Questions? Call/WhatsApp/SMS at 9247 1839 (Melody) or visit our Carousell page today!
---