Test Drives
Chevrolet Malibu: It Deserves More Attention
Chevrolet's midsize sedan Malibu has been present on the worldwide market since 1964, spanning throughout nine generations. The last one was introduced in late 2015 as the 2016 model, and it has a choice of three inline four engines and optional hybrid power. In Singapore, and for 2017, Chevrolet Malibu is still in its 8th generation and is available only in LTZ trim, with petrol powered 2.4l DOHC ECOTEC engine. That basically means that, no matter the design, Malibu is still in the higher class of midsize sedans, especially when it comes to engine displacement which avoided downsizing to sub-2l powerplants.  So, let's see what does the final 8th gen Malibu offer.
At A Glance
Upsides
Downsides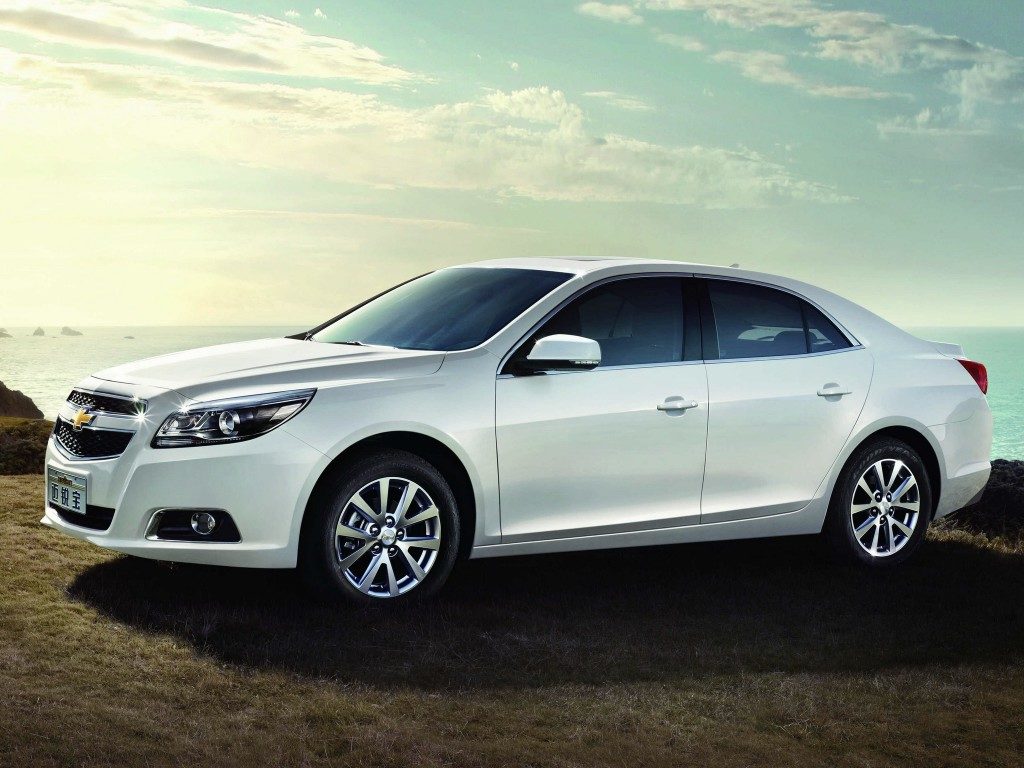 Design 4.0 / 5.0
When it comes to the looks, eighth generation Malibu relies on the previous generation, but has an updated, more aggressive look. The whole silhouette has been streamlined, and Chevrolet's designers made sure that the car looks more attractive by incorporating styling cues from their muscle car flagship Camaro. For example, rear light clusters have been heavily redesigned to closely resemble Camaro's rectangular stoplights. The overall look of the car is pleasant, both inside and out, but as the new Malibu will soon be on its way to Singapore, the current one looks a bit dated.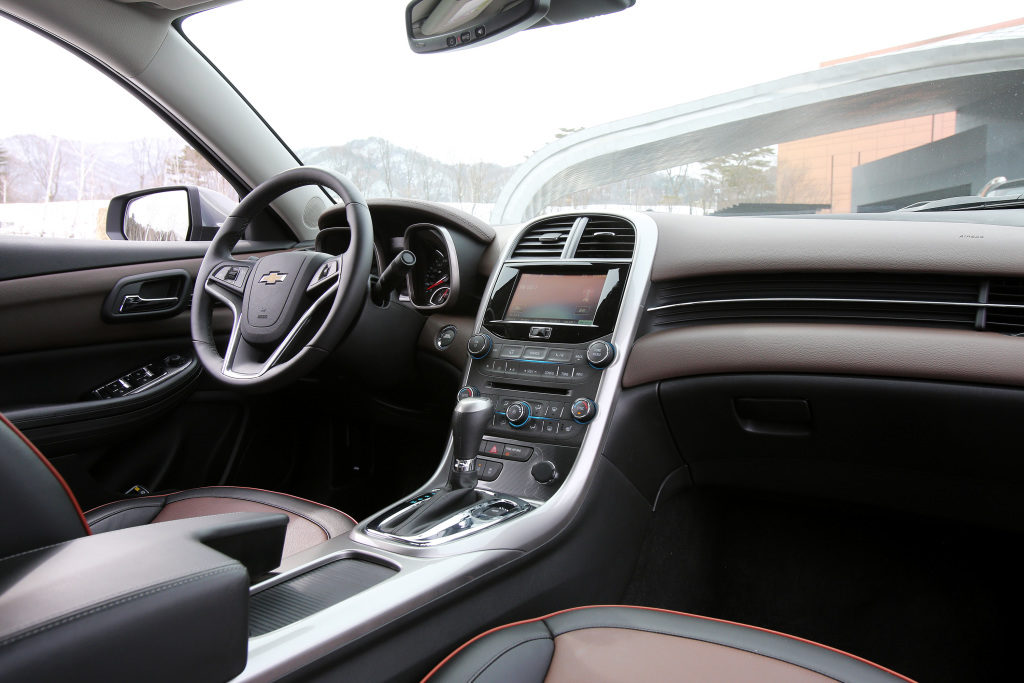 Engine, drivetrain and performance 4.0 / 5.0
As the last year model, Malibu comes with one engine only. It's the 2.4l ECOTEC with dual overhead camshafts, 165BHP and a six speed automatic gearbox. Even though the Malibu is not a sports car, 0-100 sprint takes 9.7s and the top speed of this front wheel drive sedan is 206 km/h, which are both respectable numbers. Combined fuel consumption is rated at 7.8l/100km with CO2 emissions in 187g/km range. Numbers aside, Malibu 2.4 LTZ offers good driving dynamics and a comfortable ride.

Trim 3.0 / 5.0
Having in mind that the Malibu is coming in one equipment package only, it is no surprise that there's not much of a list when it comes to features. LTZ package comes with 18" rims, front and rear air condition, leather seats with electric controls for the driver and the passenger, navigation system, parking sensors, rain sensing wipers, and cruise control, to name a few. However, there's no multi-zone AC, any kind of sunroof, memory seats, keyless engine start, and paddle shifters. Lack of any choice is an expected issue for last year models, but it's also the biggest flaw of this Malibu.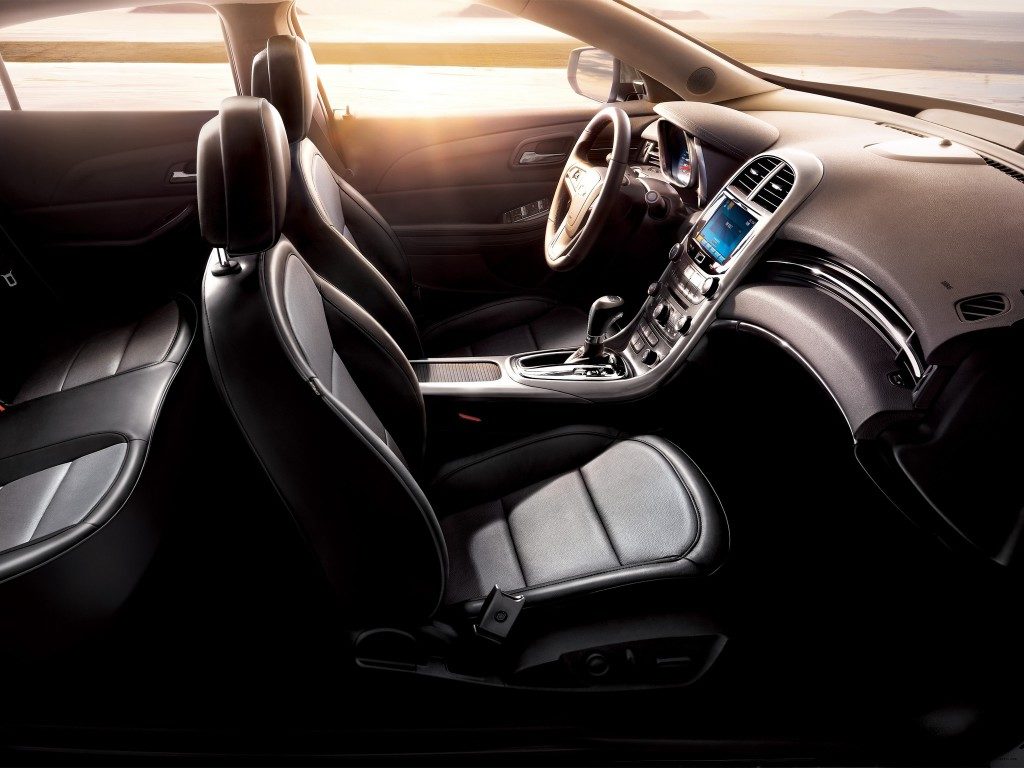 Safety 5.0 / 5.0
When it comes to safety, Chevrolet Malibu is well equipped. The car's stopping power is provided by four disc brakes with ABS, and there's also the StabilTrak electronic stability control system. The body has been reinforced, including the full rollover protection. Last but not least, the car has four airbags, ensuring additional safety to both the front and the rear in case of collision.
For a last year model, 2017 Chevrolet Malibu comes well equipped, although limited in options and dated in design. Some additional features would be greatly welcomed, such as keyless engine start, sunroof and two zone AC, but all in all, Malibu 2.4 LTZ still offers a lot. Performance is its strongest point, with the 2.4L engine that has more than enough horsepower for laid back and comfortable ride in this sedan. Next generation Malibu will provide its customers with better design and more options, but there's no replacement for displacement, and Malibu's 2.4L is a testament to that. Safety-wise, the Malibu is more than adequate, which is its second strongest point. All in all, if you feel that this Malibu suits your needs, go for it, and remember that it is offered with a 5-year warranty, which is always a plus.