Have you ever been stuck in the middle of nowhere with a flat tire? Worry no more, with Carro's Handy Guide, replacing/ changing your car tyre will be as easy as 1-2-3 (4-5-6)!
Check it out!
6 Easy Steps to Replace a Car Tyre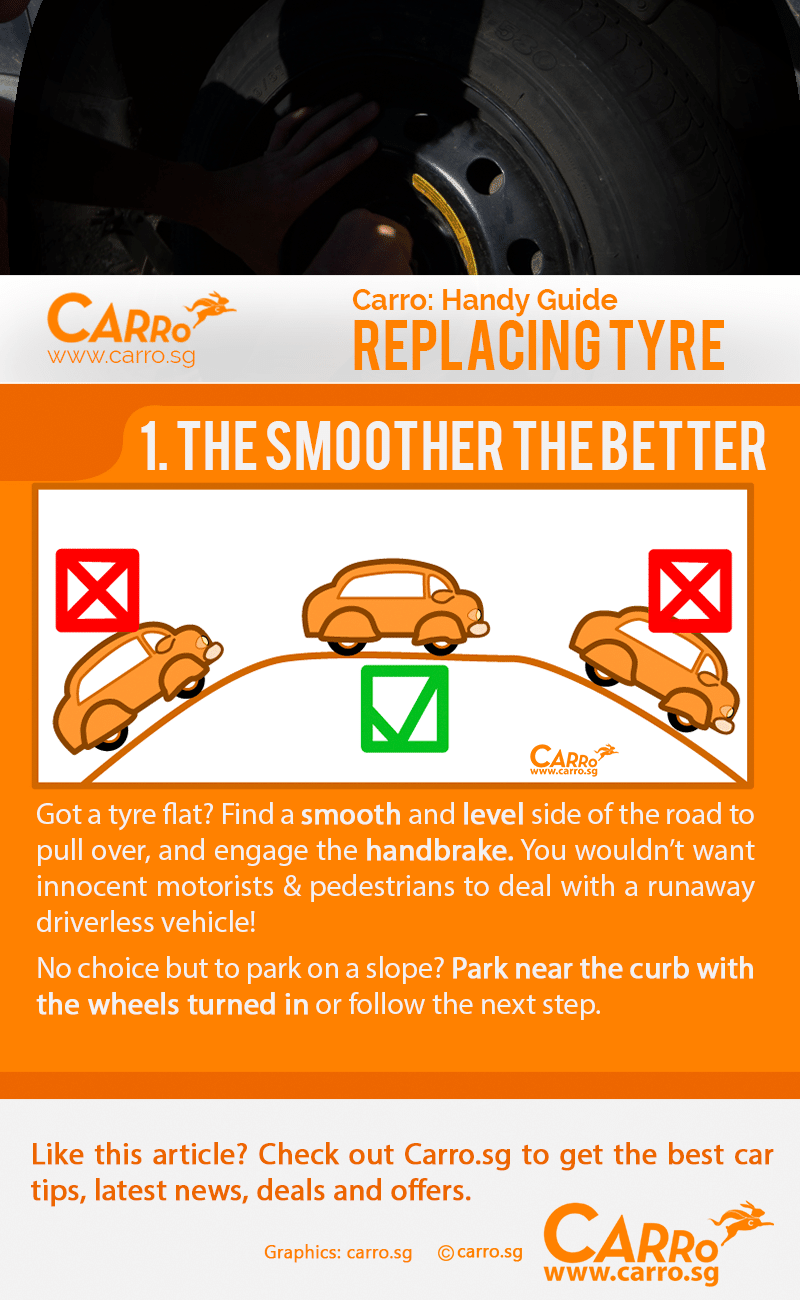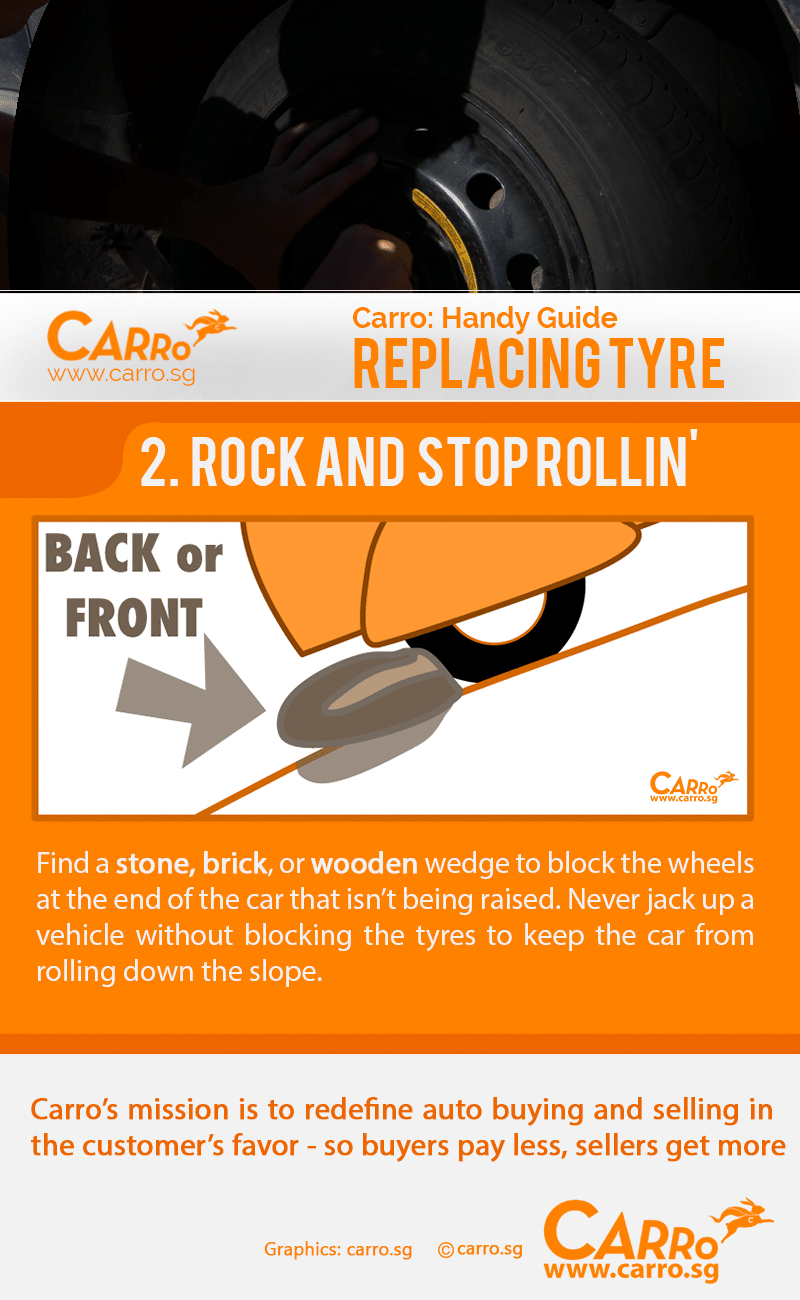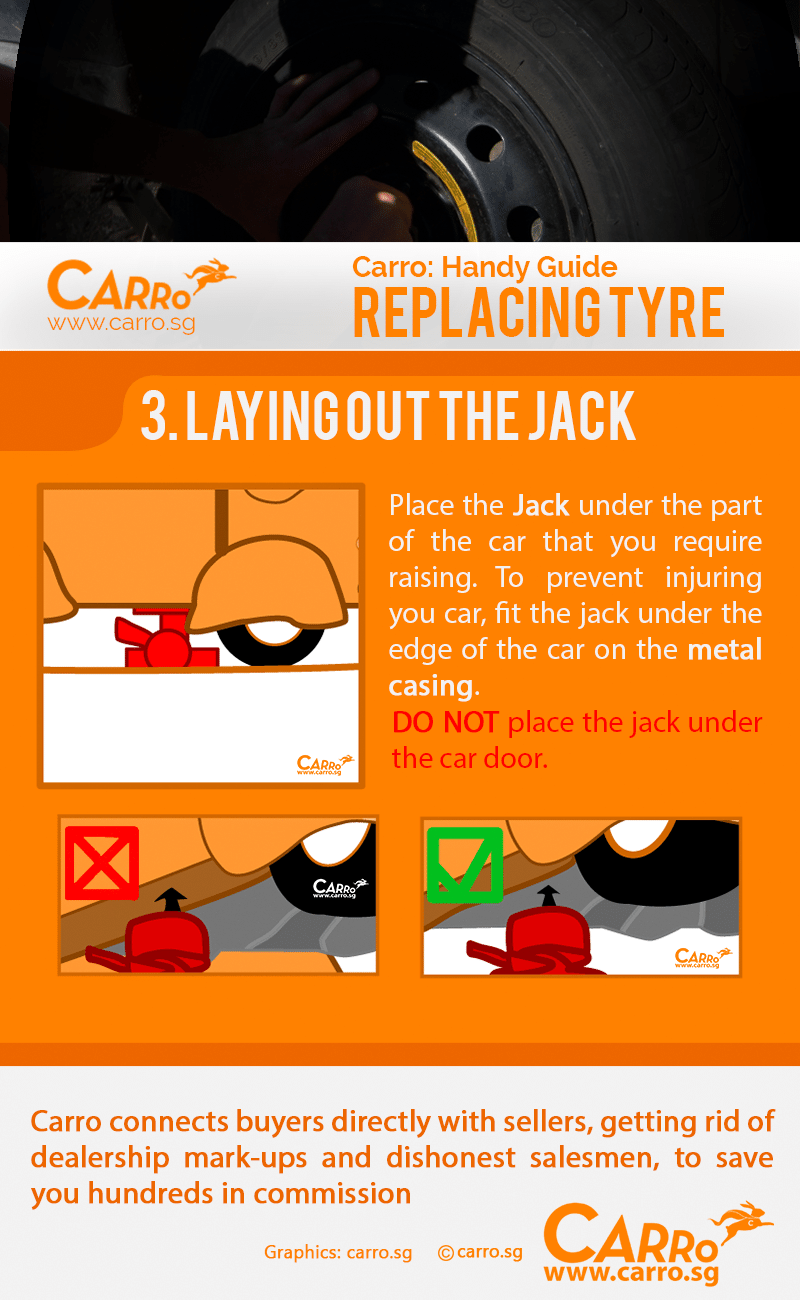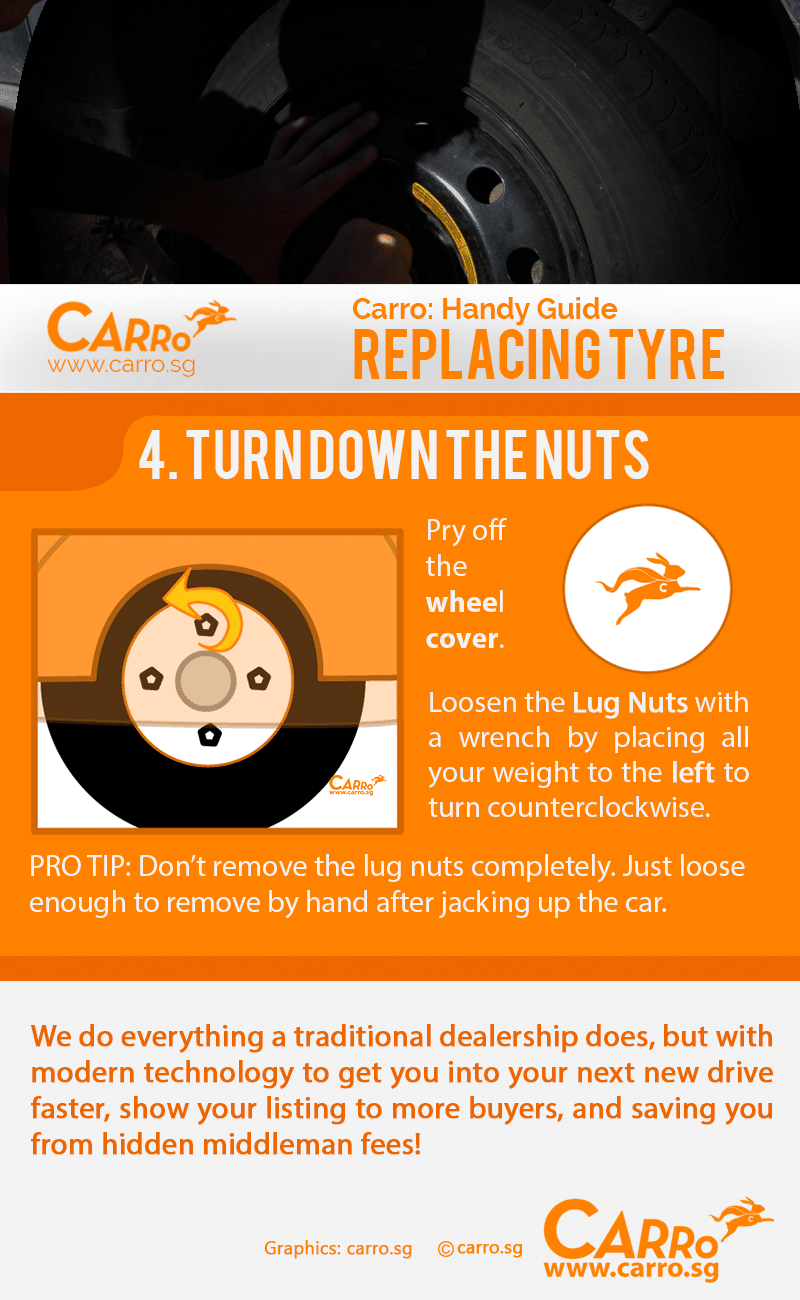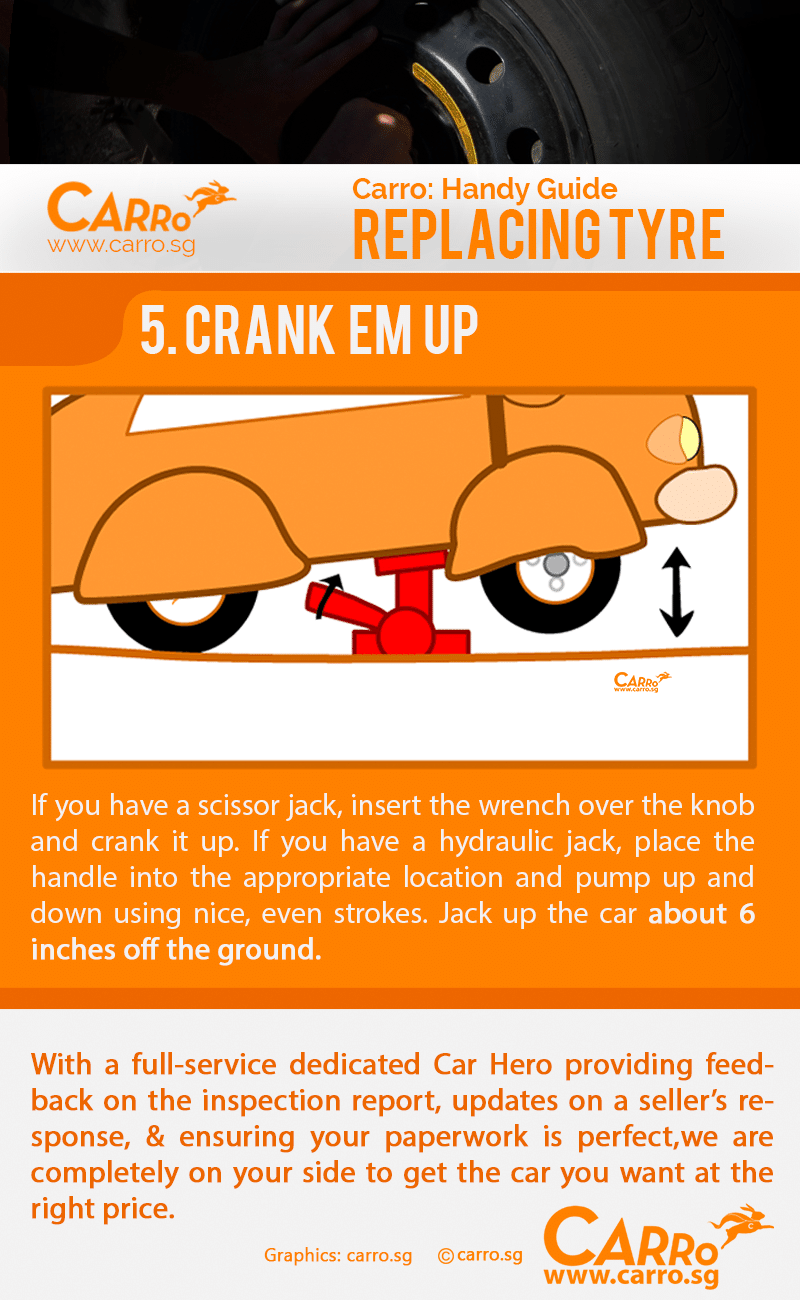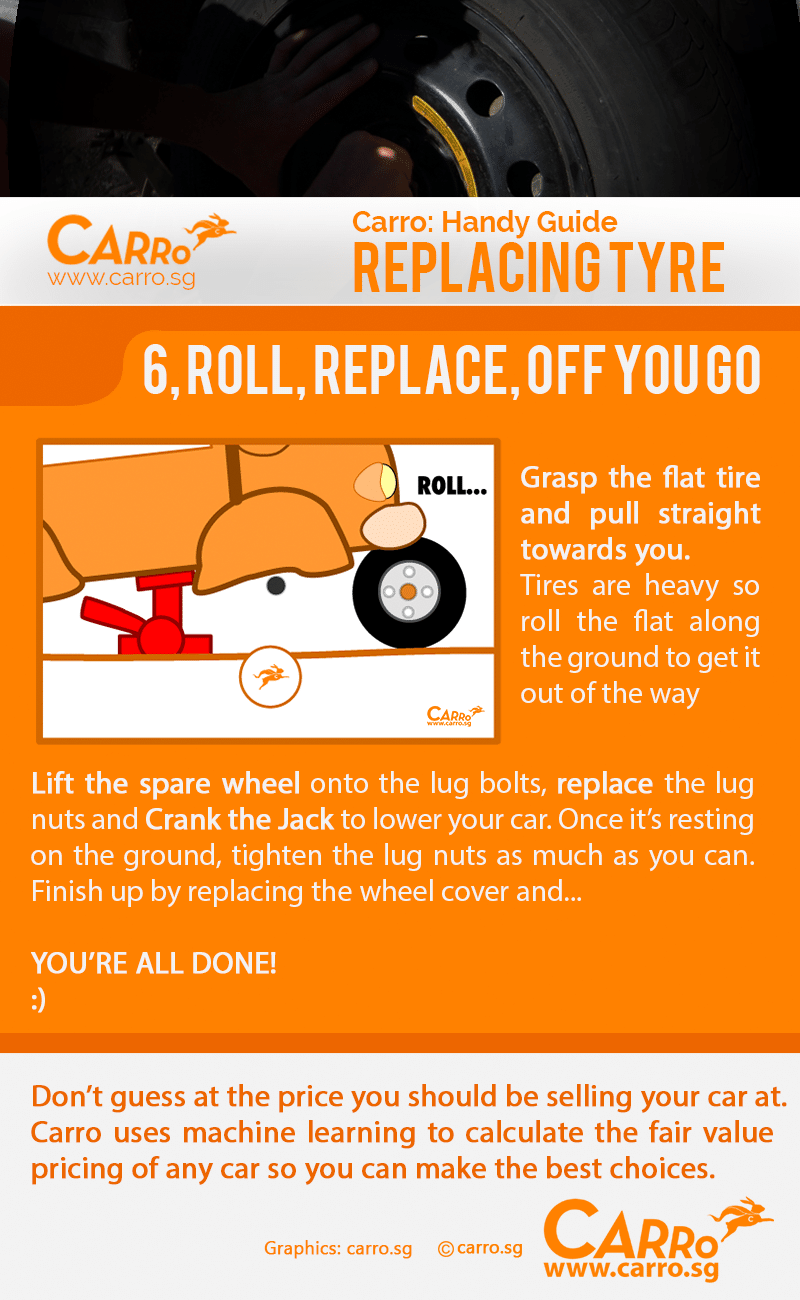 Follow our easy step-by-step guide today to replace your tyres, and save yourself the hassle of sending in your car for servicing! What's more, you'll be able to save a ton of servicing costs by following our simple and handy guide!
Looking for other helpful tips, tricks, and advice? Browse through our Blog to find out how else you can maintain your vehicle in tip top condition without spending a single cent!
If you love cars, & saving time and money, head over to our Carro website to check out our latest deals on used Cars/ Financing options/ Free Warranty and much more!