Maintenance
Common Breakdown Issues and Towing Services
Breakdowns are part and parcel of every driver's life. Accidents, for the most part, are unavoidable but there's always a chance they happen. Even well-maintained machines can have off-days once in a while. Drivers should always have a spare tyre and tools on hand. Otherwise, a trusted towing service is essential.
Breakdowns can be nerve-wracking experiences. But there's no need to worry! Just follow this guide to avoid even more problems and you might even find a quick fix!
Breakdowns can happen for simple and minor reasons but they can also be symptoms of a bigger problem. Identifying problems can be difficult as a car is made up of many complex mechanisms and components. Therefore, we'll go through some common issues that cause breakdowns and how to diagnose them.
Battery-related and Electrical Breakdowns
Battery-related issues are very common causes of breakdown. Common symptoms of car battery failure include the following:
Slow engine crank
Issues with electrical components such as lights
Bloated battery case
Strong Odour
Drivers without a car battery charger with them may attempt a jumpstart to remedy the problem. If a jump start doesn't work, the vehicle must be towed.
Frequent short drives cause loss of power, which is a common cause for dead batteries. Therefore, going out on longer drives can help to prevent this problem.
The car not starting can also indicate problems with other components like the alternator, starter or electronics system. The best course of action is to have a thorough inspection scheduled to rectify the issues. You should do this regardless of whether the vehicle can be started or not.
Flat Tyre
A flat tyre is the easiest problem to detect while driving; it's also the most unpredictable. Most drivers should carry the necessary tools and a spare tyre in the trunk in case such a situation ever occurs. A towing service will have to be called otherwise.
A handy guide on how to safely change a tyre on the road can be found here.
Locked doors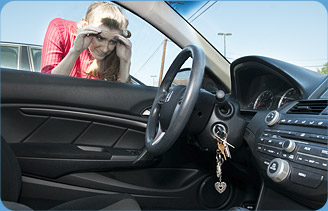 The most embarrassing situation a driver can ever get into is to be locked out of their car. In such a situation it would be best to call a tow service. Most tow services also offer locksmith services for such incidents.
Accidents
For drivers, traffic mishaps and accidents are a very real risk. Even the safest drivers can get into accidents through no fault of their own. In accidents, damage can range from a ruined paint job to loss of lives.
In the case of surface level cosmetic damage, the vehicle is still safe to drive. A towing service should definitely be called if there is any damage to the headlights (if at night) or if there are parts hanging off the vehicle or scraping against the ground.
Using a towing service is still highly recommended regardless as there may be problems that are undetected which may endanger the driver and other road users.
Towing Service & Roadside Assistance on Demand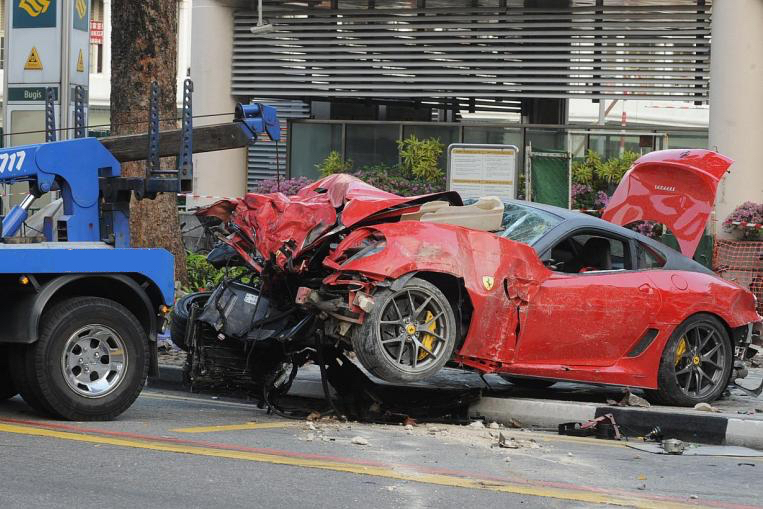 If you are ever in need of towing service or roadside recovery support and assistance, you should seriously consider giving Carro Assist a try!
Carro Assist matches you to the nearest roadside recovery service provider based on your current location during an emergency or breakdown.
The app is straightforward and easy to use. Accessing the full suite of services which include towing, tyre and battery change and various other car-related services does not require the user to have any membership. The app displays the charges upfront while keeping you updated on the service provider's location.
Hopefully, you won't ever have to use it but if you ever require assistance, you can reach us here!
People also liked:

IS YOUR AIRBAG LIGHT ON?
SHOULD YOU TRUST A PARALLEL IMPORTER?
DRIVING OVER PUBLIC TRANSPORT IN SINGAPORE