BMW's track record lies in its superb saloons, sporty SUVs and futuristic sports cars like the BMW i8. So, why did the German automakers release a launch a 7-seater diesel MPV in the BMW 216i Gran Tourer?
The answer is simple, really. With the Gran Tourer, BMW will be offering a premium 7-seater which can attract a wider audience to its brand and redefine what their cars stand for! It's an excellent people carrier that offers a luxurious experience BMW owners are accustomed to.
But that's not all. It's sporty, it's modern, it definitely doesn't look like your typical MPV on the market – further distancing itself from this crowded segment!
So who is the BMW 216i Gran Tourer for?
As we've mentioned, this MPV is definitely a step up from the usual 7 seaters available on the market. It comes with a luxurious yet practical interior, powered by an excellent engine that guarantees an exhilarating drive no matter the number of passengers on board.
So, all of these mixes perfectly to create an MPV that doesn't make you feel like you had to sacrifice the fun and sporty driving experience just because you needed a bigger car, making it perfect for a family man who wants to feel young again!
How Does it Look?
The BMW 2 Series is available in a 7-seater variant – the Gran Tourer – and two 5-seater variants – the Active Tourer and Gran Coupe. These releases have made the 2 Series a super popular pick among drivers as the different models in this line appeals to different groups of people.
When you first lay eyes on this Gran Tourer, it's unmistakably a BMW. The iconic kidney grills, sharp styling with metal trimmings and hexagonal LED headlights are all classic design cues of a BMW. So, even though you're driving an MPV, other road users will still be able to tell that the MPV is a BMW.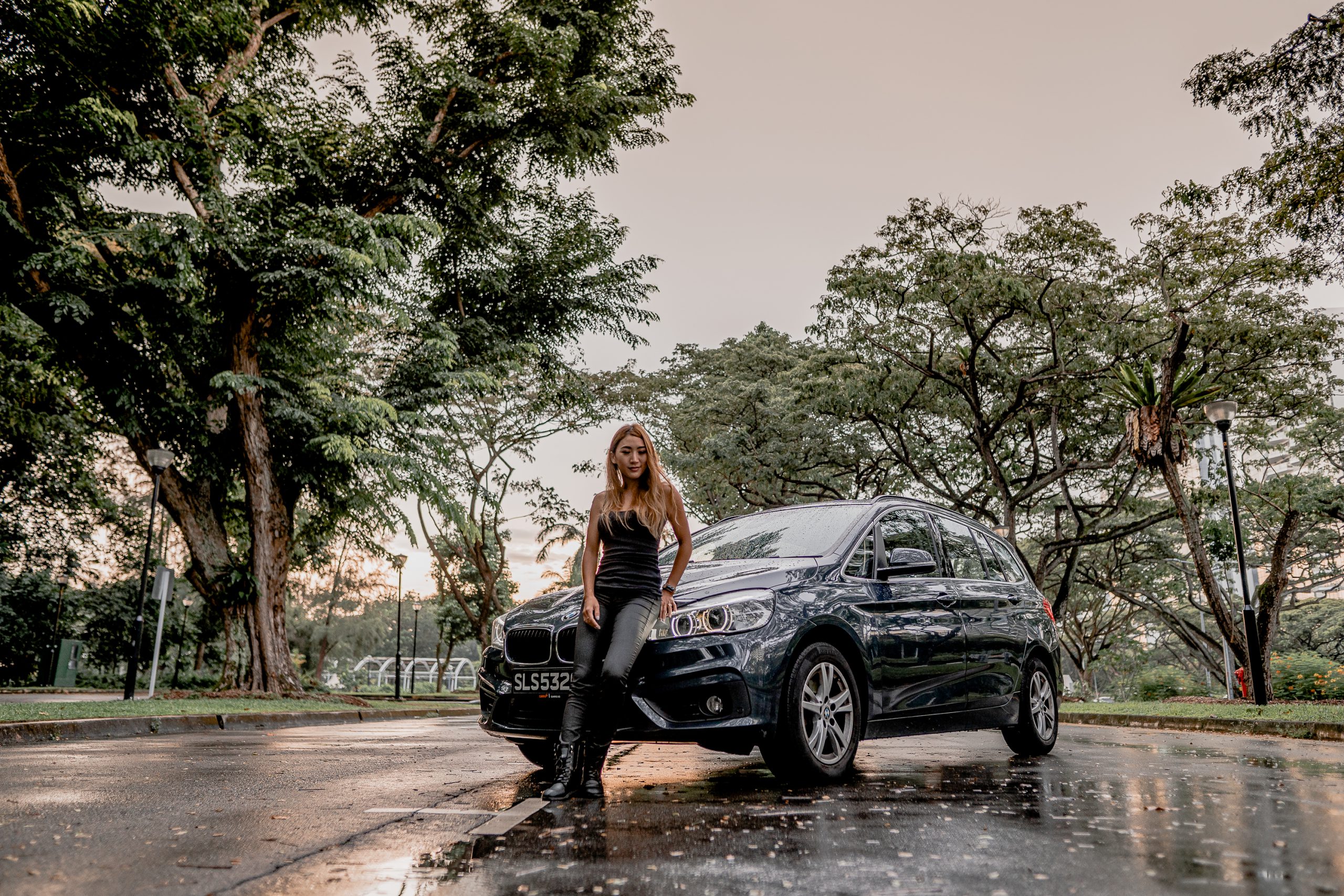 You also get metal trimmings around the side windows and a shark fin antenna which gives the Gran Tourer a sporty silhouette. But it's not just the styling or design that makes it look sporty, you'll also get these roof rails here which make installing a bike rack super easy – perfect for folks who love the great outdoors!
The MPV's design and features definitely spice up the typically boring MPV styling and help to distinguish the Gran Tourer as one of the best-looking premium and sporty MPVs on the market.
A Superior Cabin Draped in Luxury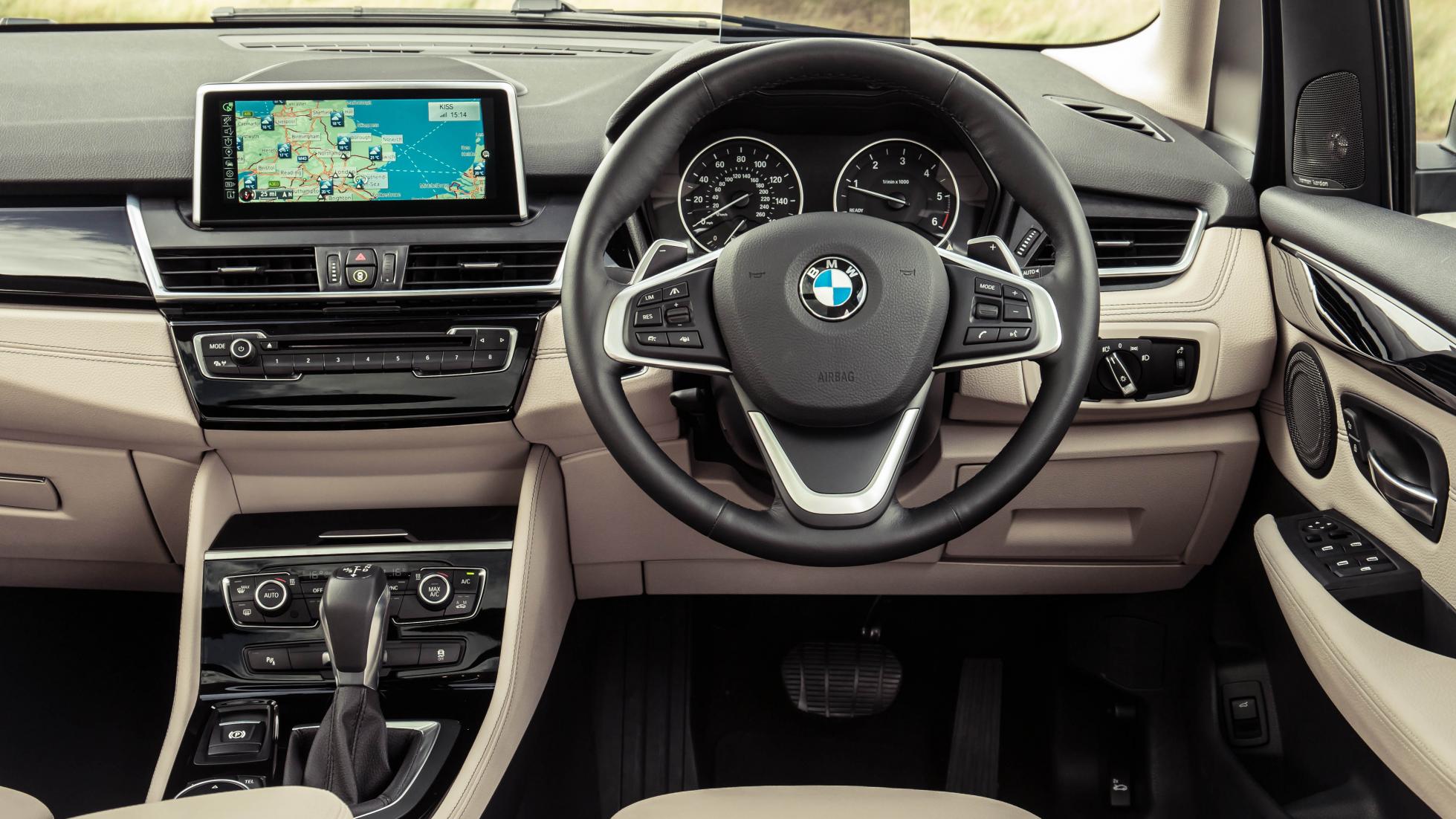 If you're in the market for an MPV, factors like ease of access to the third row, comfort and most of all, space, is of utmost importance. And of course, the Gran Tourer ticks all these boxes.
While the doors are basic and open outward, there's something that drivers might miss… The rear doors can open super wide, which is an exceptionally practical feature and makes it effortless to secure and remove baby seats. However, a downside about this section of seats is that it's really squeezy and there's not a lot of legroom as compared to other MPVs like the Toyota Wish. So, do keep this in your consideration!
While comfort and space in the third row might not be the greatest, it still comes with a lot of cool features that your passengers will enjoy. Like headrests, cupholders and a 12V socket for charging the kids iPads!
When it comes to MPVs, drivers will typically lose out on features like a good infotainment system and especially… a fun drive.  But this BMW offers both! There's a driving mode selector which has 3 different driving modes – Normal, Eco and Sport.
The infotainment system is powered by iDrive 6.0. Although the system isn't the latest generation, the interface still looks modern by today's standards. The maps are still accurate and you can easily connect your phone to access your music and phone functions. 
With all the seats upright, you get a mere 145 litres of boot space… nothing great as that's barely enough for a week's grocery run. But, if you need more space, it's easy to put down the seats in the third row and even the second row, which then gives you a whopping 1,905 litres of space!
Sheer Driving Pleasure?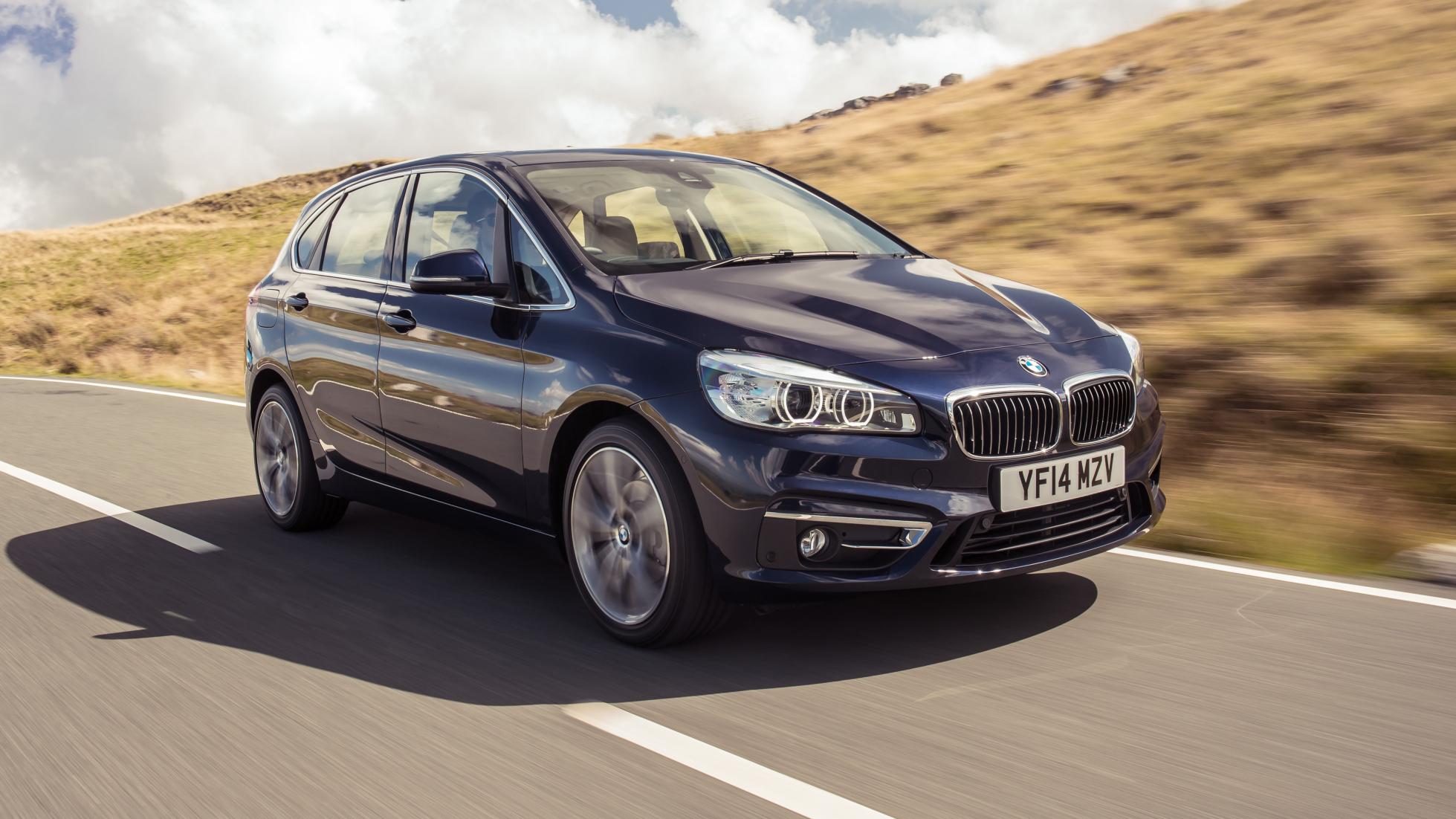 The Gran Tourer actually comes in 2 different engines, petrol and diesel. Both are powered by a twin power turbo inline 3 which produces 110 brake horsepower. However, the diesel produces more torque, 270Nm compared to the petrol's 190Nm, which is great for overtaking other cars while you're out on the expressway! 
Of course, the downside of a diesel engine is that your road tax will cost more, but I think this isn't that big of an issue as the lower cost of Diesel will make up this difference in road tax quite quickly. Anyway, isn't it always better to have more power?
BMWs are known for its superb handling and overall responsiveness, and interestingly, even though it is an MPV, it's not shortchanged here. You'll get to enjoy accurate and sharp handling in the Gran Tourer, which makes this car very fun to drive.
But I'd like to add that the suspension is a little stiff in my opinion and you might even feel some small bumps on the road, which might be an important factor for you as you're ultimately going to use this as a family car, right?
Is it a Yay or Nay?
Overall, the BMW 216i is still an excellent choice for those who are looking to get an MPV that is premium and is packed with features. It's great for the family and has plenty of space to store camping gear, or large shopping hauls. Even though it's an MPV, it's a BMW, so it won't be like driving a typical MPV.
Your family will be getting a high quality and comfortable cabin and you'll be getting a sporty ride that's packed with features for that sheer driving pleasure BMWs are known for. It's the best of both worlds!
If you're looking for a secondhand BMW 216i Gran Tourer that's in excellent condition, look no further! Check out these listings for this BMW MPV on CARRO today.