Idaho is a state that is covered in forest and mountains. In total there are 9 national forests and a national preserve scattered across this land. This whole state is an outdoor enthusiast's heaven. Best to visit in the summer time, this northern state gets quite cold in the winter hitting sub zero temperatures. In this time hikers are traded for snowboarders as the whole state gets a covering of snow.
A smaller state full of natural beauty, Idaho is located in America's northwest corner wedged tightly between six states and the country of Canada to its north. With numerous mountain ranges Idaho has some of the rocky mountains flowing through it.
Our trip will start with a taste of nature in Idaho's central west corner, Hells Canyon to be exact.
Hells Canyon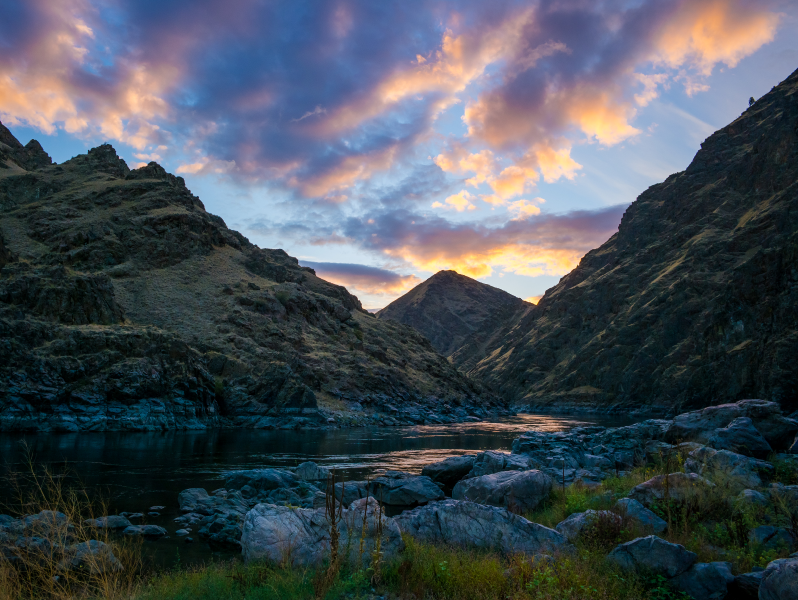 Hells Canyon is a 10 mile long river which is situated near the border of Oregon and Washington. Two mountains form the talled river gorge in all of North America at nearly 8,000 feet tall. This land is predominantly untouched as it is not accessible by vehicle.
For outdoor lovers this is the best of the best. Hikers can easily get lost in the many hills and river banks there are to explore in this area. You can take part in speed boat tours of the river, excellent fishing and even camping.
A short drive south east will land you in the amongst the tall pines of Payette National Forest.
Payette National Forest
Payette National Forest stretches over 2.3 million acres of lush meadows, tall mountains, arid deserts and impressive river canyons. This landmass offers lots to explore in both summer and winter months.
For the brave heart out there, whitewater rafting through the middle fork of the salmon river promises lots of excitement. A view of the forest like you won't get anywhere else, don't be surprised to see bighorn sheep and exotic birds along your trek.
For winter enthusiasts, be sure to visit Brundage mountain for some excellent downhill skiing.
A small drive southeast will take you to Idaho's capital city, Boise.
Boise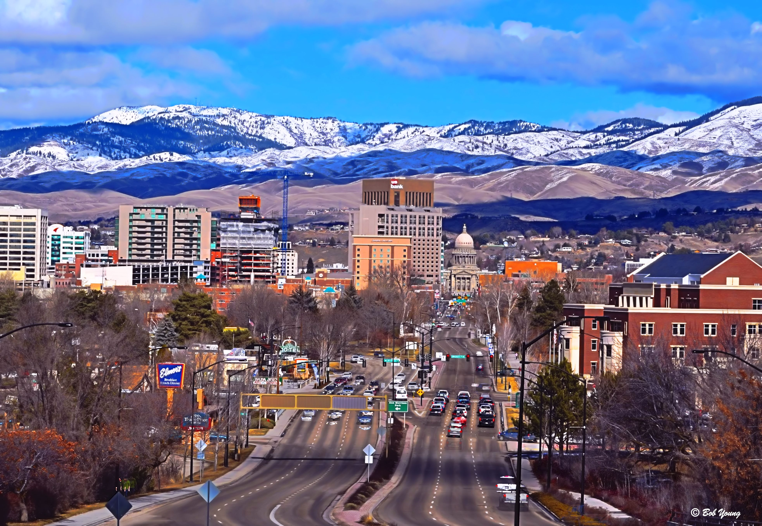 This state is home to lots of wildlife and open spaces but is short on human population. With only 1.6 million citizens statewide, the city of Boise is Idaho's largest city with a population of a mere 214,000. One of the only places in this state where you can visit for luxury shopping, we recommend you take this time to visit.  With non stop mountain views this city looks like more like a quaint mountain village. Being Boise's capital city, you will find no shortage of history here.
If you do come here in the winter months and are prepared to brave the cold be sure to visit Bogus Basin. This impressive ski hill is more than just a day visit. Home to 3000 acres of slopes to navigate down, you will want to carve out a decent chunk of time for this hill.
For those who are interested in history, or the paranormal, we recommend a visit to the Old Idaho State Penitentiary. Operating from 1872 this famous prison has 101 years of stories to tell. Housing some of the West's most infamous prisoners, this penitentiary has seen Governor assassinators and mass murders alike. For those believers out there, you can participate in real, live paranormal investigations here.
When you have finished shopping and exploring the capital, a trip east will take you to the city of Twin Falls where you can prepare to see an amazing show of natural beauty.
Twin Falls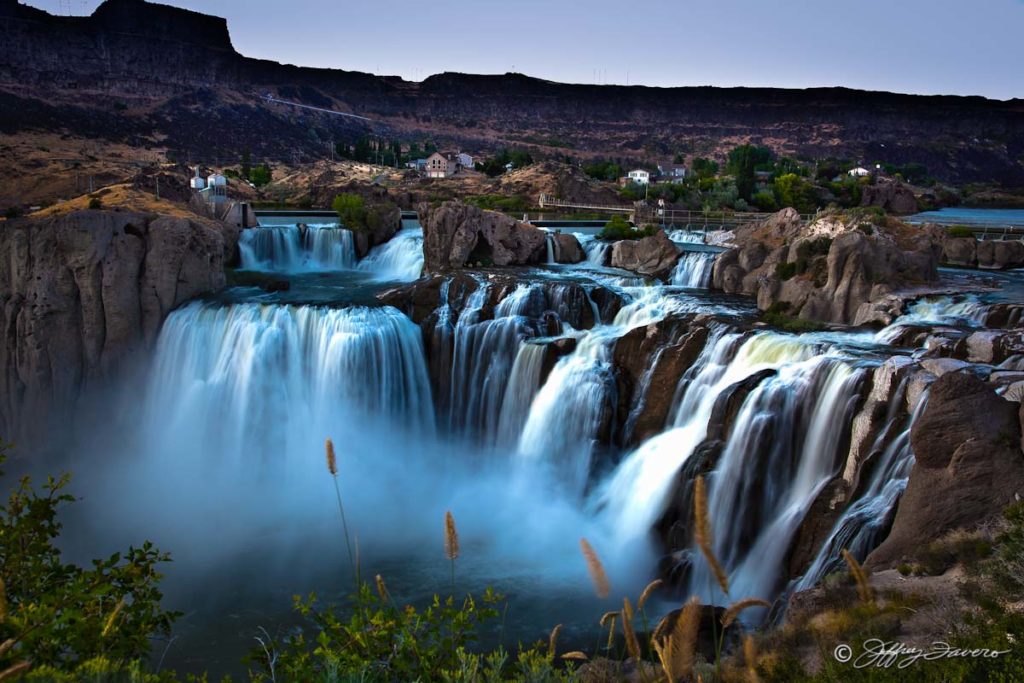 The city of Twin Falls is home to nearly 50, 000 people and stunning scenery. This area is home to the Shoshone falls. It has been named the Niagara of the west for its majestic beauty.
Water rushes down the river and over a 12 foot drop. The 900 foot wide mouth showcases many falls that will take your breath away. Come in April to July for the fastest rushing water and beautiful nights.
Once you have taken in the sights of the waterfall a two hour drive will get you to our next stop, the Craters of the Moon National Monument and Preserve.
Craters of the Moon National Monument and Preserve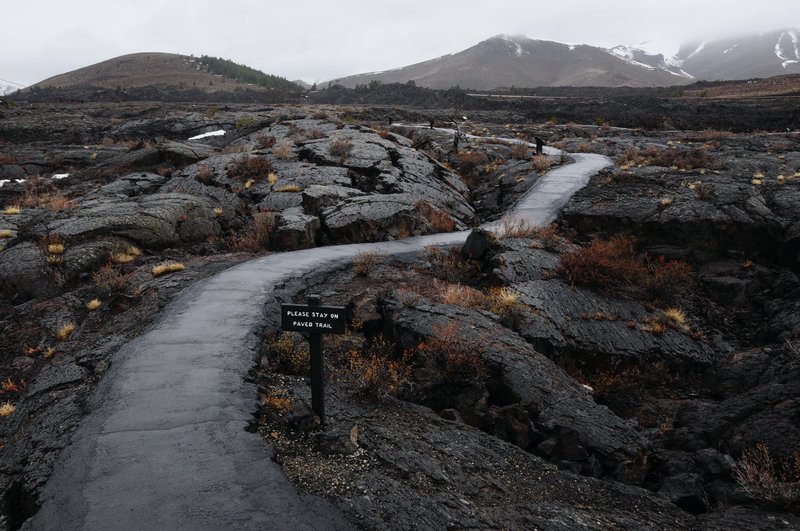 We end our trip in one of America's most unusual areas. This nearly 1, 800 square mile piece of land is covered in lava flows creating a landscape that looks similar to that on the moon, hence this preserve's name. Walk through a section of the park on your own or take a guided tour and learn about the storied past.
For the adventurous take a hike through the lava fields and explore caves and caverns scattered through the preserve. You can't help but imagine yourself spacewalking on the moon.