As a successor to the hugely popular DB9 and as the first car since the merger with Daimler AG, Aston Martin DB11 has been unveiled at the 2016 Geneva Motor Show. The DB11 is the most powerful DB car, and the first car that was launched as a part of Aston Martin's second century plan. The new Aston Martin's 2+2 coupé was hailed by the press with unanimous opinions that the DB11 is a superb car in all aspects.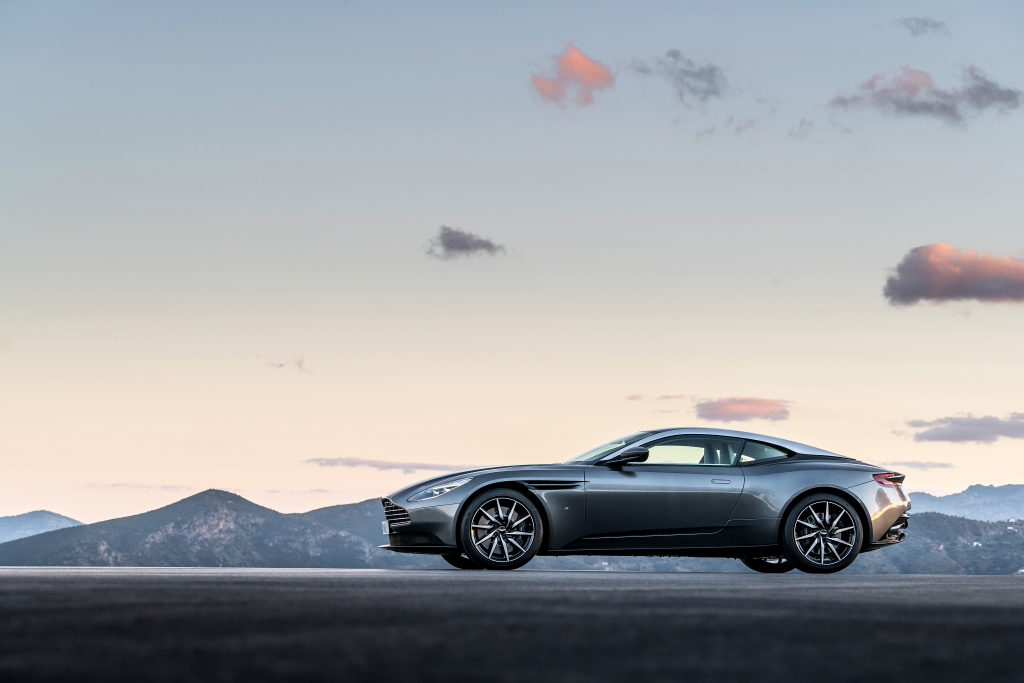 At A Glance
Upsides:
-V12 power
-Excellent amount of safety equipment
-Luxurious interior
Downsides:
-None really
Design: 5.0 / 5.0
DB11 follows the evolution of Aston Martin's coupés that gives him instantly recognizable, yet at the same time completely new and modern look. Its basic lines look very much like the previous cars, and the front grille has retained the same overall shape, but the whole silhouette has been updated with a sharper, more streamlined look. The revamped interior features more organic shapes than in DB9, and it follows the design language of the rest of the car, making it a one of the most beautiful contenders in the sports GT class.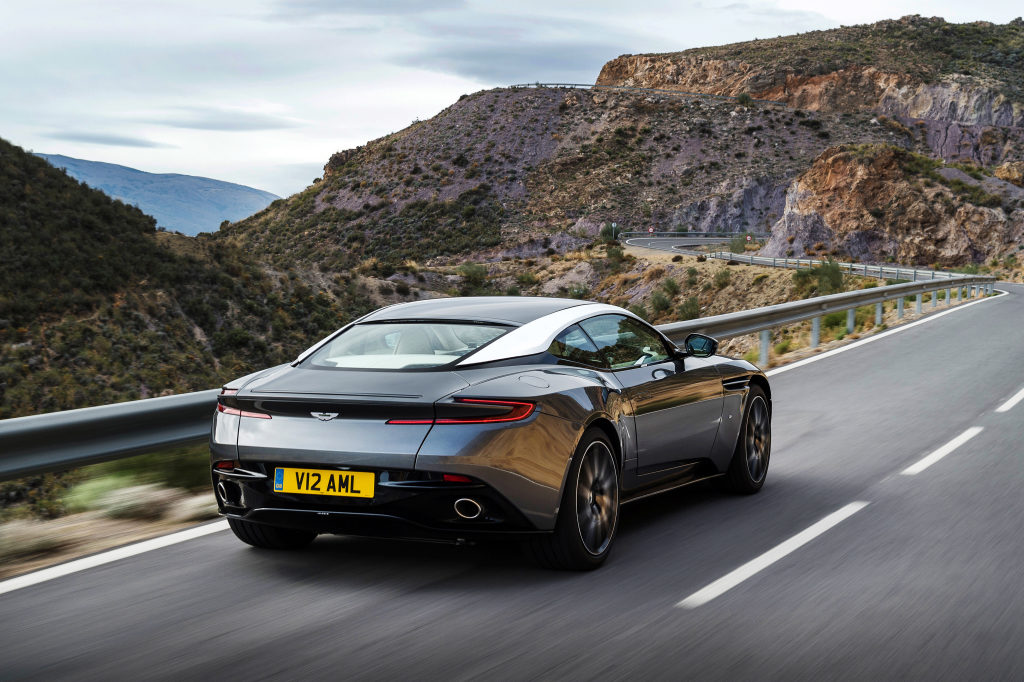 Engine, drivetrain and performance: 5.0 / 5.0
Knowing Aston Martin's history and philosophy, it's safe to say that its performance follows its design. The DB11 is powered by a 5.2l twin turbocharged aluminium V12 engine with whooping 608 horsepower and 700 Nm of torque. The engine sends its power to the rear wheels via rear mid-mounted eight speed automatic transmission unit, and DB11 also features limited slip differential. Declared top speed of the car is 322 km/h, with a 0-100 km/h sprint of 3.9 seconds.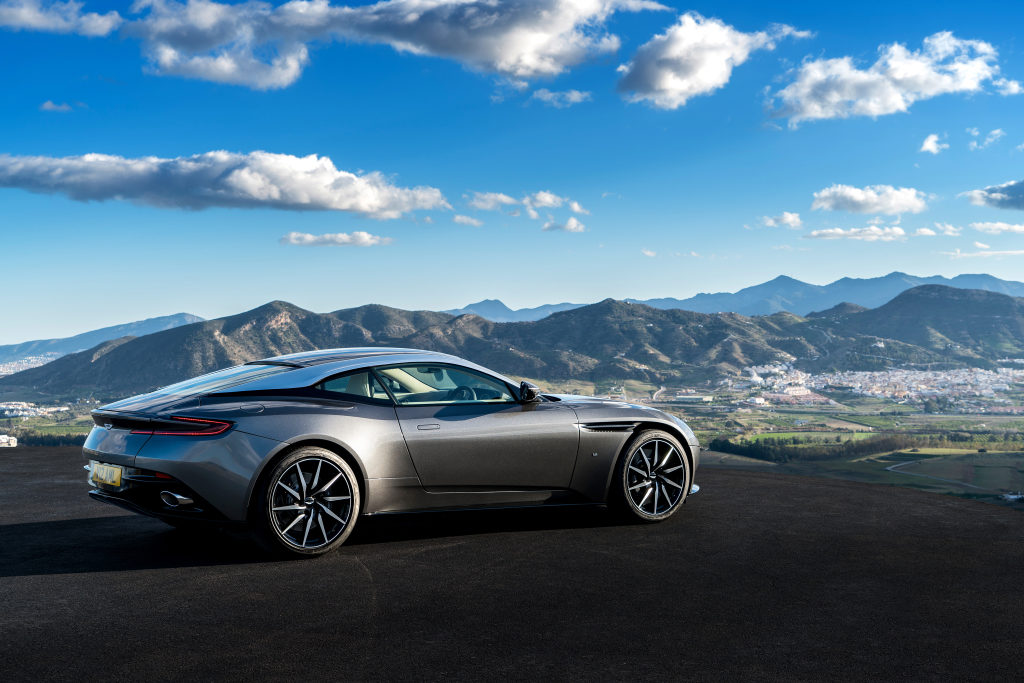 Trim levels 5.0 / 5.0
In an upscale car which DB11 definitely is, a long list of standard equipment comes as expected. This luxurious coupé has, among other things, Stratmore leather interior, heated leather seats with memory function, Alcantara leather headliner, leather steering wheel, automatic temperature control with multi-zone controls, 400-Watt Aston Martin audio system, front and rear parking sensors and 360 degree cameras, 8.0" infotainment LCD system, and adaptability for iPhone and iPod. Optional equipment includes Balmoral or Caithness leather, two-tone interior, ventilated seats, 700-Watt Aston Martin Premium audio system with Dolby ® Pro Logic II® or even better 1000-Watt Bang & Olufsen BeoSound audio system with ICEpower technology, and numerous other interior and exterior enhancements.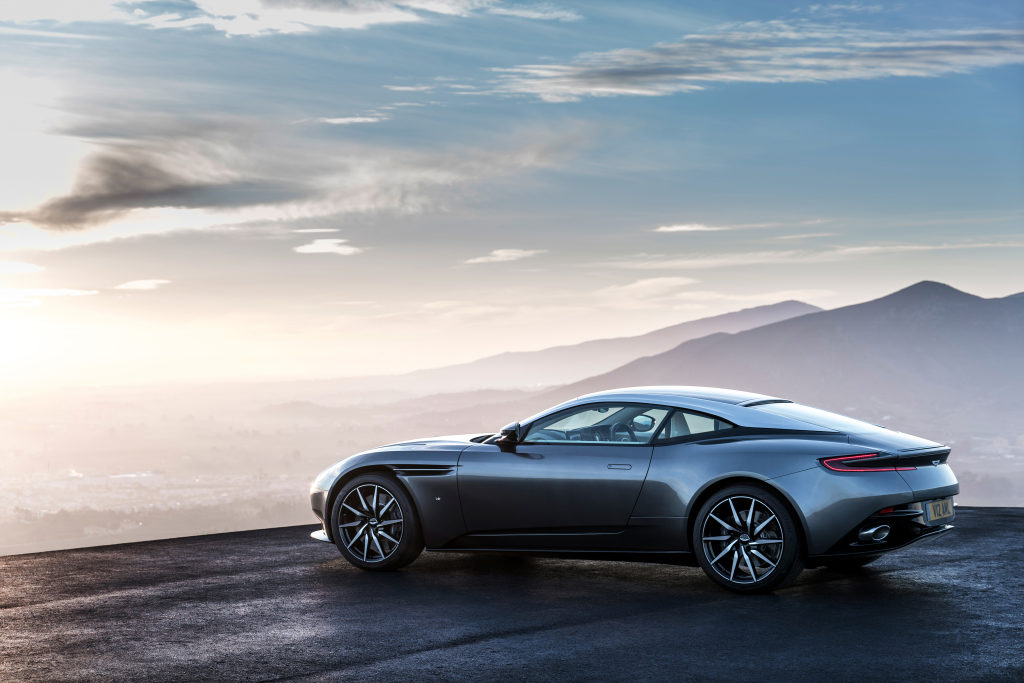 Safety 5.0 / 5.0
DB 11 has great stopping power thanks to ventilated disc brakes and a host of electronic aids including traction control, ABS, dynamic stability control, electronic brake force distribution, emergency brake assist, positive torque control and dynamic torque vectoring. When it comes to airbags, DB11 has dual stage driver and passenger front airbags, seat-mounted airbags, pelvis and thorax airbags, curtain side, head, and knee airbags, ensuring maximum safety in case of collision.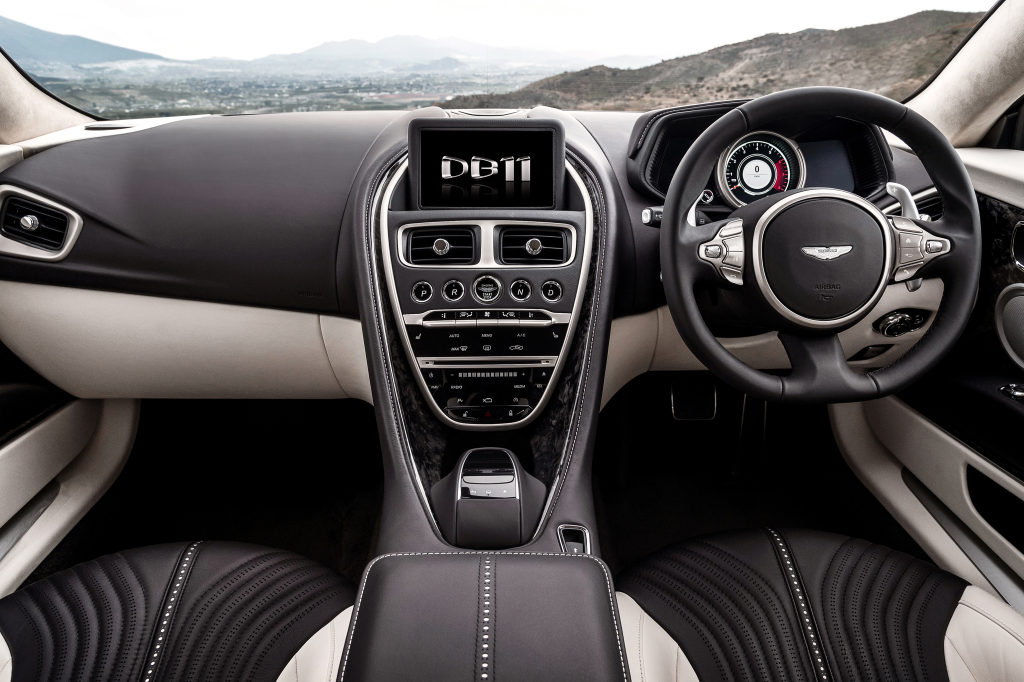 Conclusion: 5.0 / 5.0
Aston Martin DB11 is a superb car and a worthy successor to the already legendary DB9. It is a perfect sports GT car which oozes style and British elegance in an updated package, and it has the power to match. Its interior with a long list of luxuries is a pleasant place to be in, and the engine noise of the V12 is superb. As a frontrunner of the new line of Aston Martins, DB11 has already proven itself as one of the best sports cars on the market.