Electric cars are all the rage right now! With every car brand eyeing for a slice of the EV pie, and new EV companies springing up like mushrooms, it's time for the all-important question, which EV should you get? We've narrowed down a range of EVs with this list of 7 Best Electric Cars to Drive in Singapore!
Nissan Leaf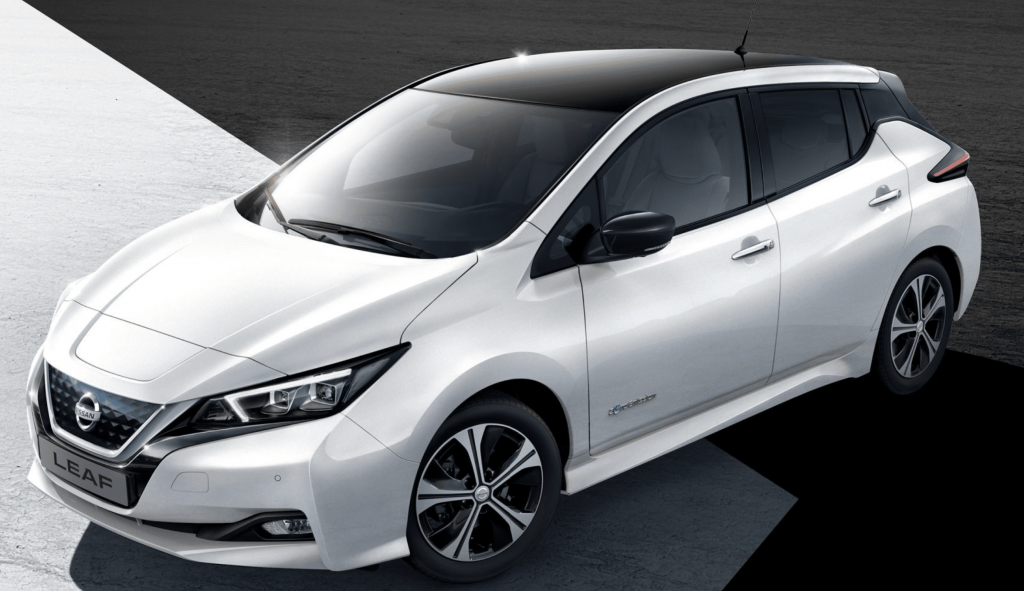 First released in 2010, Nissan has been quietly upgrading and improving its flagship EV. And with all these improvements, it's quite an attractive option! With a range of a whopping 311km, (that's 40% more than its previous version) and hitting a full charge in 1hour at Level 3 or Fast charging DC stations, the price point of $132,800 doesn't seem that bad at all! 
Performance-wise, it delivers the standard instant acceleration with 320NM torque and 150PS of horsepower. And it comes packed with intelligent driving features like intelligent emergency braking, an intelligent around-view monitor and moving object detection.
When it comes to the all-important charging, you could probably deal with level 2 or AC charging, but only for overnight charging at home. With a full charge taking 8 hours (that's roughly 1 hour for 44km), you're better off using level 3 chargers!
It'll take a mere 30 minutes for a 150km drive. And it comes with a set charging timer so you won't have to rush back in exactly 30mins or 8 hours to unplug your vehicle! Just set the timer for how long you'd like to charge your car for and you're good to go.  
To support drivers on their eco-friendly journey, Nissan also offers level 3 or DC charging at its showroom! If you're low on power, this EV also comes with regenerative braking and eco mode to save electricity. 
So get this car if you're a new driver who doesn't clock in too much mileage. 
MG ZS electric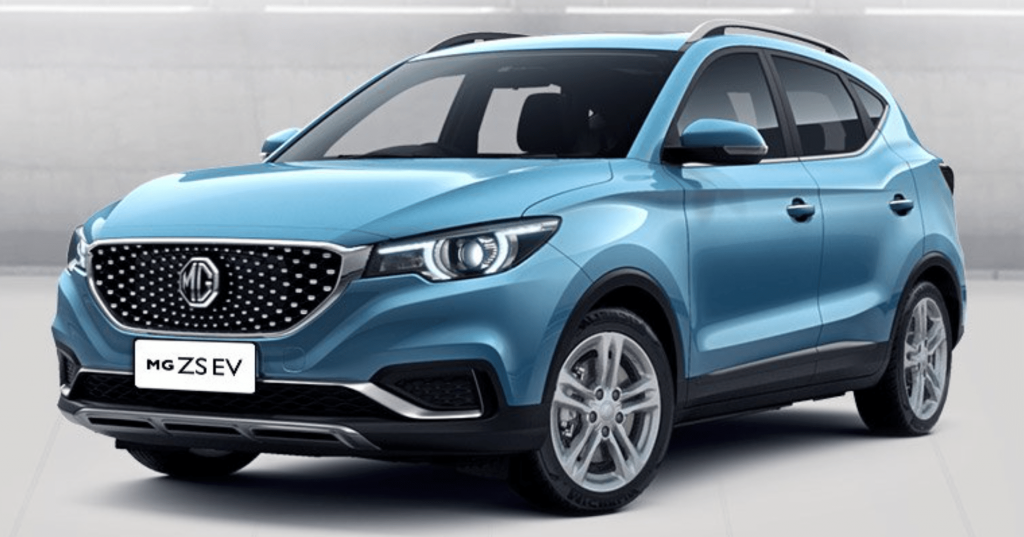 Currently one of the cheapest EV in the market as of now, MG ZS shows that low cost doesn't necessarily mean low quality! Voted as the best EV in 2020, this Chinese dark horse sure punches well above its weight. 
This no-frills car comes with a range of 335km and 35MNM torque. It's also equipped with basic features such as a touch screen, cruise control, Apple Carplay and Android Auto. And if you love the sun, you'll enjoy the panoramic sunroof! 
Powering this EV will take 7.5 hours if you're using AC charging. Otherwise, stick to DC charging and you'll be ready to drive off in 40 mins with your EV 80% charged!
And if you're on a really tight budget, don't worry! Offering the option to take home your car without a charger at $118,888, it's especially considerate towards its customers. And it's a great choice if you don't live on a landed property. 
Overall, it's perfect for those who just want to get to their destination without extra features. 
Renault Zoe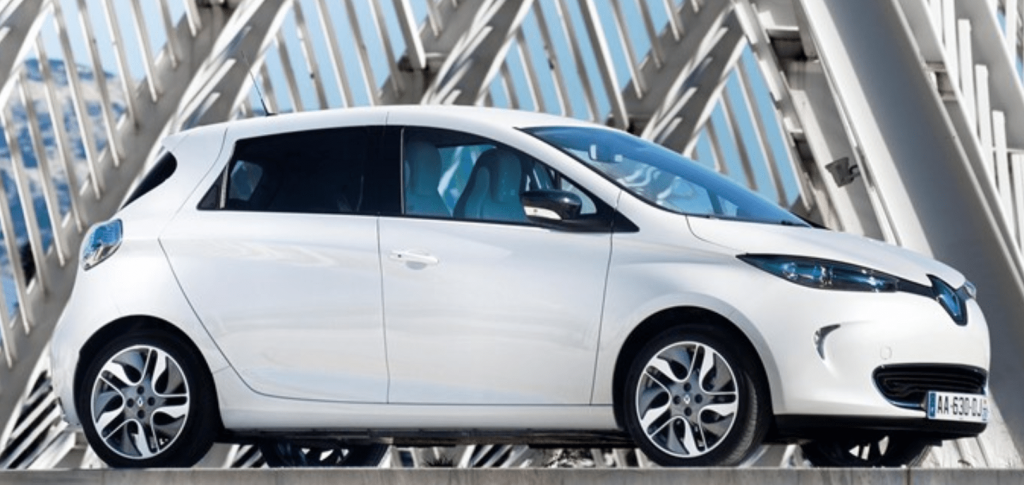 A decent mid-range electric car, Renault's highly successful formula and brave foray early into the EV market has paid off. Notable for its popularity in Europe, almost every one in five electric cars sold is a Renault Zoe. So what makes this EV such a great car?
Its improved range and charging time! The Z.E. 40 battery capacity is double of its previous version but its size has remained the same. That means legroom isn't compromised. With a range of 367km and a charging time of fewer than 3 hours for AC charging and around 1.5 hours for DC charging, it's a great option for those who frequently zip around the city! 
Other features include regenerative braking, eco mode and preconditioning which is especially useful on blisteringly hot days!
Best for short city rides, suitable for zooming across the island.
Hyundai Kona Electric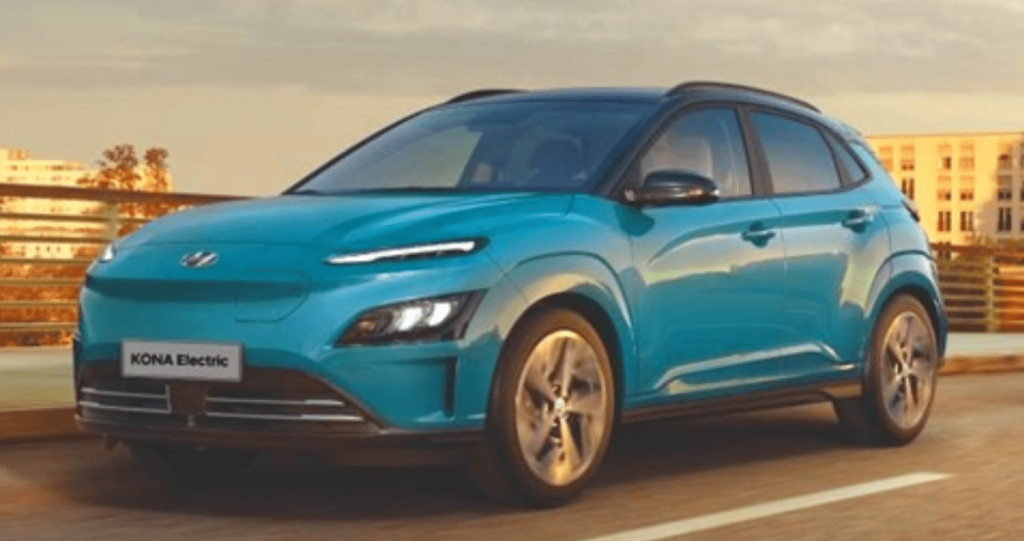 This particular EV has been in the spotlight recently and for a good reason! It has 3 models, but the one that stands out the most is their long-range model. 
With a beefy battery capacity of 64 kWh, it can withstand 484km of driving until the next full charge. That's comparable to Tesla's range! To provide a rough idea of what that distance means, it's completely possible to drive from Singapore to Kuala Lumpur without charging along the way! Charging to 80% takes around an hour if you're using a DC charger of at least 50kW which is perfect for lunch or running errands.
If you're afraid of the all-important battery losing its capacity over time, the Kona electric comes with a battery warranty of 8 years or 160,000km, whichever comes first! So stay rest assured that you won't need to replace your car batteries too soon. 
Will need level 3 chargers, to find out where level 3 chargers are in Singapore, check out our guide to EV chargers in Singapore!
Tesla Model 3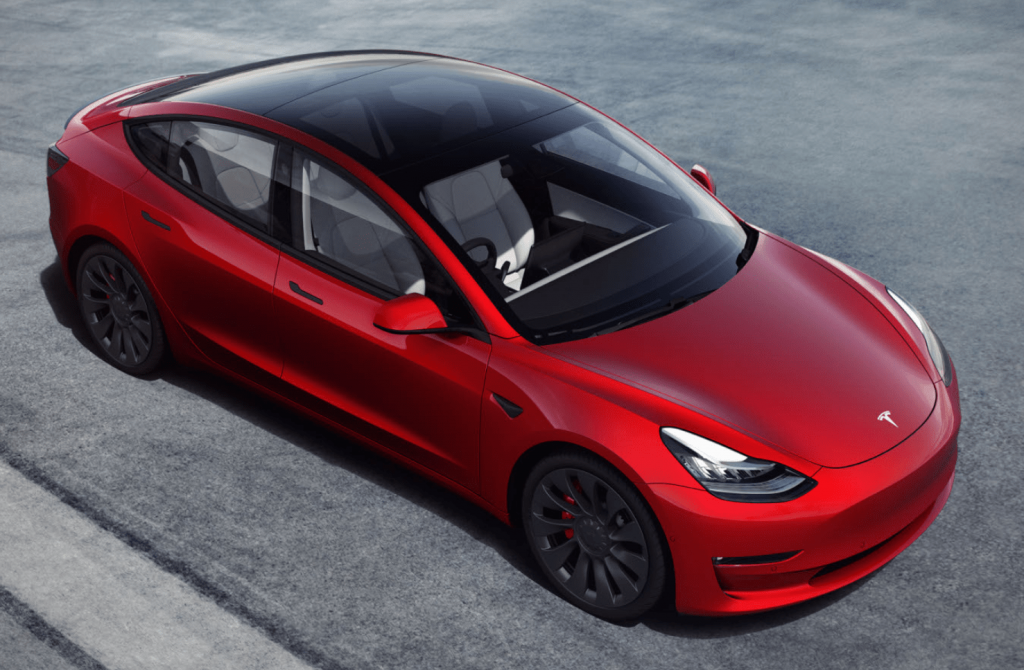 The Model 3 isn't entirely out of the race yet! The highly anticipated model S is coming out this year, but Model 3 is still a relatively strong competitor in the car market.
Its standard range comes with a range of 448km and a speed of 225km/h. The long-range model is faster with a top speed of 261lm/h and has a longer range of 507km which is the longest range by far! 
Compared to the prices in the US, it may cost 3 times as much but many will still insist on Tesla. With the standard range coming in at $112,845 and the long-range at $154,815, you will definitely go far with this car! 
Powering your EV is no issue with the upcoming Tesla supercharger network in the works. Using Tesla's supercharger will get you from 10% to 80% at a lightning speed of 30 mins on the long-range model. And with the standard model, it'll be done in less than 30 mins. But if you can't find a Tesla supercharger, regular CCS third-party chargers will do. It'll be slower but it'll still be fully charged in 70 mins instead.   
Its other features include dual motors, an all-glass roof from front to back giving a sense of openness, 15-inch touch screen and over the air updates! 
Porsche Taycan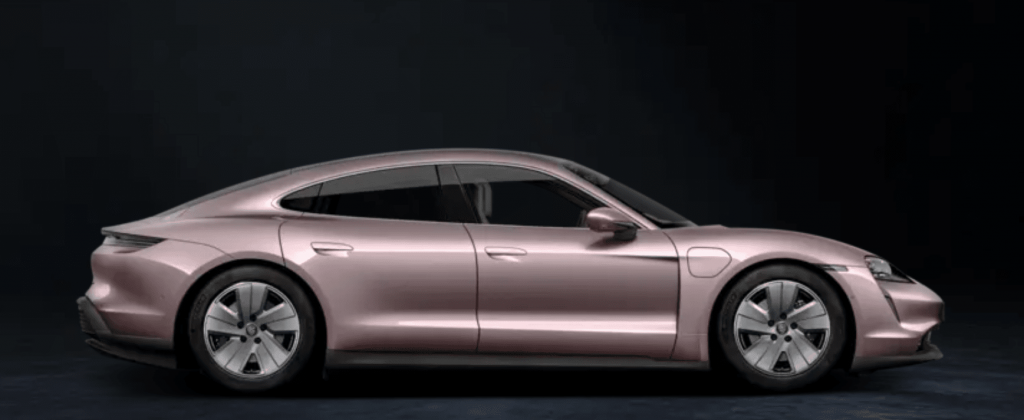 Not to be left out in the EV race, Porsche's Taycan has set out into the luxury EV segment with its well-designed car. 
As with every EV, range and charge rate are extremely important. The Taycan scores a 369-434km for its range and 22.5 mins on DC 240kw DC chargers. Otherwise, it hits 93 mins on a usual 50kw DC charger. 
So where does this car excel? When it comes to numbers, many have readily pointed out that the upcoming Tesla Model S largely outperforms the Porsche taycan for less. And while that is true, the Taycan remains undefeated in driver experience, with design and quality build matching its petrol Porsche counterparts. A Porsche class ride that runs on electricity is the best way to sum up the appeal of the Taycan! 
Tesla Model S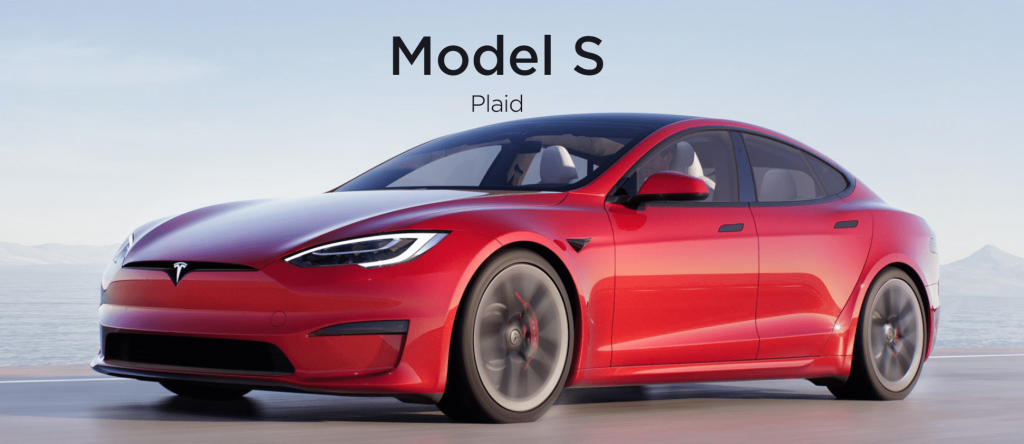 While the Singapore release date for the highly anticipated Model S hasn't been announced yet, it's already been making waves over the globe! With an estimated range of a whopping 628km, (double the range of cheaper EVs in the market) and a speed of 322km/h beating even Porsche's Taycan, it's pushing the boundaries of an EV and we're hooked. 
And it doesn't make users baulk at the charging time either. A full charge on the Tesla supercharger network takes roughly an hour and it's worth it considering its sheer range. And if that's not all, it comes with a slightly bigger 12-inch cinematic display entertainment system where you can watch Netflix, Hulu, or even play games! It's also fully outfitted with active noise cancelling speakers, wireless charging and even the perfect environment with Tri-zone temperature controls, ventilated front seats and HEPA filtration. We're envisioning the future of waiting out the next haze by hunkering down in your Model S.
It's potentially the ultimate EV with the longest range, fastest speed and most technological advancements. So keep an eye out for its release date! 
Not satisfied with the range of EVs available right now? Then check out our picks of the best electric cars that will be released in 2021!
---
Want to make a switch to an EV on this list of the 7 best electric cars in Singapore?
Say goodbye to lowball offers! Receive a fair valuation for your car from our car experts where we'll do our very best to get you the best price for your car. Enjoy a fuss-free and transparent car selling experience that's sure to delight you with no hidden fees, mark-ups, and even transaction fees.
What are you waiting for? Enjoy the better way to sell your car at CARRO today!