Breathe in and soak up that new car smell, watch the sunlight bounce off your shiny new machine and who can forget… the anticipation right before you go on the first journey with your brand new car. Ah, driving home your new car from the dealership is one of the best feelings ever. The experience is simply delightful and sure to put you in a good mood for the rest of the day.
But let's not forget all the hard work you've put in before making the purchase. From researching on the different new car models to choosing between car types and especially planning your budget. It can all be quite taxing, even for seasoned drivers!
So what are you going to do if you're in the market for a new vehicle? Don't worry, that's why we're here to help. Here's a list of the best cars to buy in Singapore for every budget in 2020!
For the Budget-Conscious (< $100K)
1. Toyota Raize 1.0 X / 1.0 X 'S'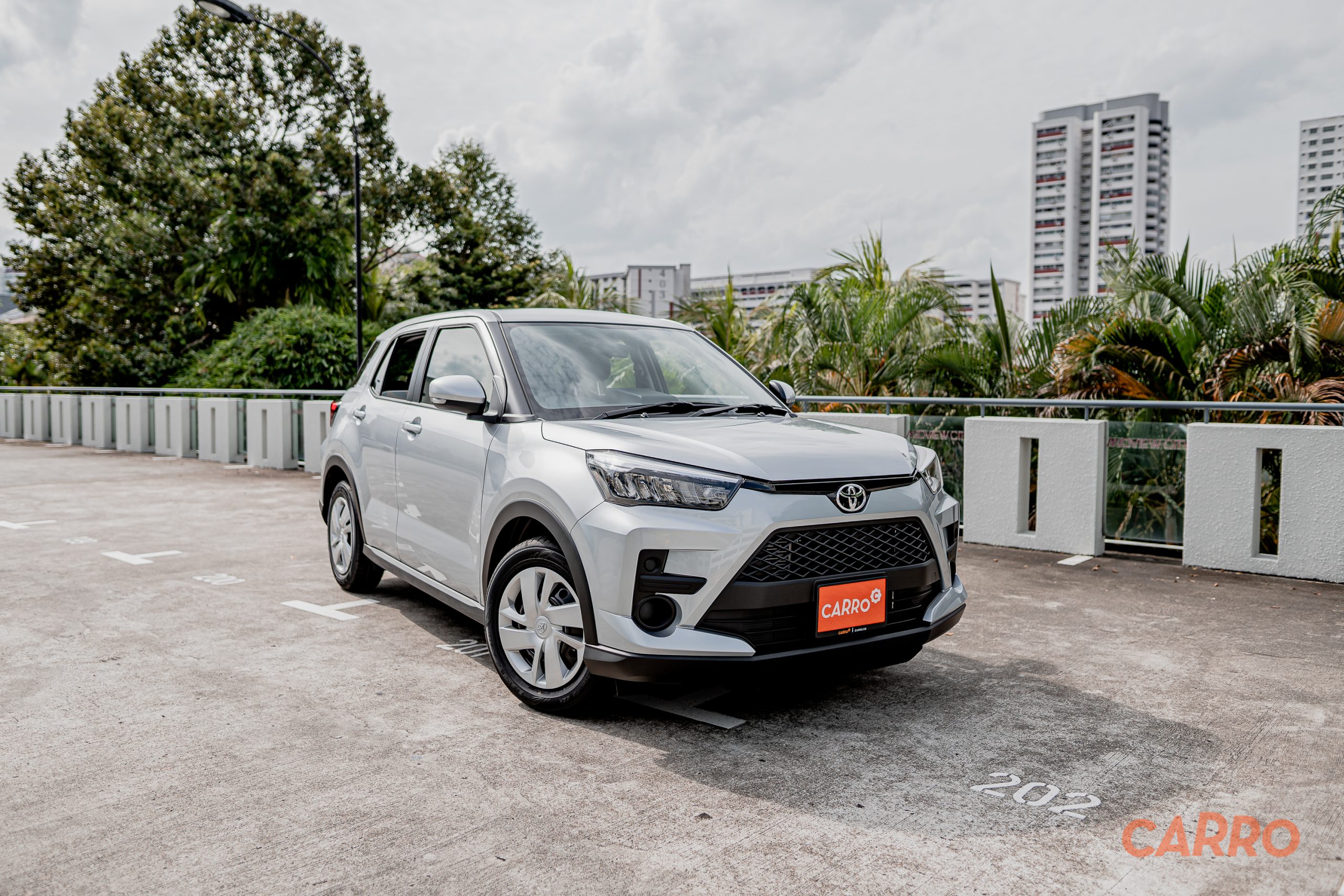 The Toyota Raize 1.0 has been making waves in the market for quite some time. It's one of the hottest and most highly anticipated compact SUVs available in this year.
Inspired by the RAV-4 and dubbed as its little brother, the Raize is sportily designed, comes with a roomy interior setup and carries a class-leading 369-litre trunk. It offers all the upsides of driving an SUV while still being compact and easy to drive.
The compact's cabin also comes fitted with modern technology like a smartphone-friendly infotainment display and advanced safety features like Adaptive Cruise Control with All Speed Tracking, and Smart Panorama Parking Assist.
Under the hood, the compact SUV is powered by a 1.0-litre turbo-petrol engine that produces 98 bhp of power and 140Nm of torque.
For a car that's packed with all these features, the Toyota Raize is available at a very affordable price point, making it one of the most sought after compact SUVs out there!
Here's a first look at the all-new Toyota Raize 1.0 2020:
Interested in the Toyota Raize? Come down for viewing at CARRO Lounge today. Book now!
2. Honda Fit 1.5 Hybrid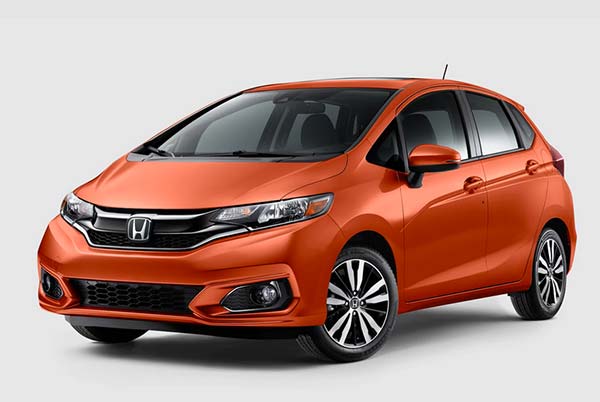 The Honda Fit is a classic pick for the budget-conscious car buyer. It offers great fuel efficiency at 37.2km/L, decent driving experience and enough space and comfort for small families. The hatchback is truly a smart choice for city dwellers like us.
Style-wise, the car's design is pretty cute and looks like it can fit in your pocket. There's no aggressive styling of that sort and simply gives off that aura of daintiness you'd expect in a Honda Fit. 
In the cabin, you'll actually find a decent amount of features that are quite modern and surprisingly spacious. You'll get enough legroom and headroom in the rear seats and even boot space is sufficient at 354-litres.
Powered by a 1.5 4-cylinder DOHC i-VTEC engine with 134 bhp and 134 Nm of torque, the car is quite zippy on the road and powerful enough for city driving. 
When you add the driving experience you get with the excellent fuel efficiency that comes with this hybrid powertrain, the Honda Fit looks to be a steal at such an affordable price.
Interested in the Honda Fit? Come down for viewing at CARRO Lounge today. Book now!
For the Budget-Neutral ($100k – $150k)
3. Mercedes-Benz GLA 180 Urban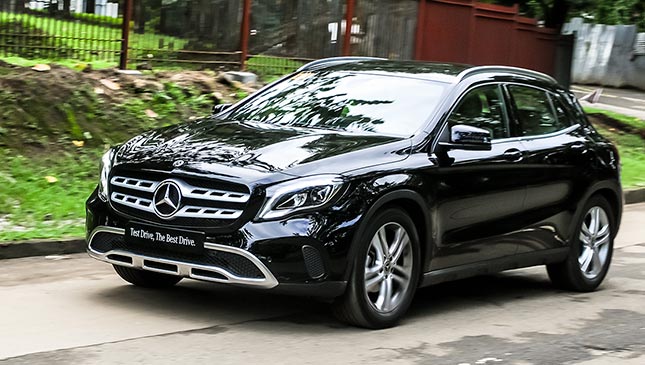 One of the best picks in the compact luxury SUV class, the Mercedes-Benz GLA 180 Urban is an excellent alternative if you're in the market for something hip and trendy.
The crossover is dashingly designed and borrows inspiration from the A-Class. It's fitted with Mercedes' sporty-variant nose and has a muscular build across the sides of its body, giving the GLA a sleek and classy demeanour.
As expected, the GLA's interior styling is top-notch. The cabin is premium, covered with soft-touch leather and metal trim pieces. You'll also find modern tech equipment like an upgraded and bigger entertainment display and safety features to assure you while driving. The cabin is also roomy enough for a family of four and boasts a huge 481-litre trunk.
The GLA 180 Urban's 1.6-litre, 4-cylinder in-line 16-valve turbocharged engine produces 121 bhp of power and 200 Nm of torque. Driving the compact feels pretty good with really smooth and responsive acceleration while also being able to clock an average of 18.2 km per litre of petrol.
Interested in the Mercedes-Benz GLA 180 Urban? Come down for viewing at CARRO Lounge today. Book now!
4. Toyota Camry 2.5 Ascent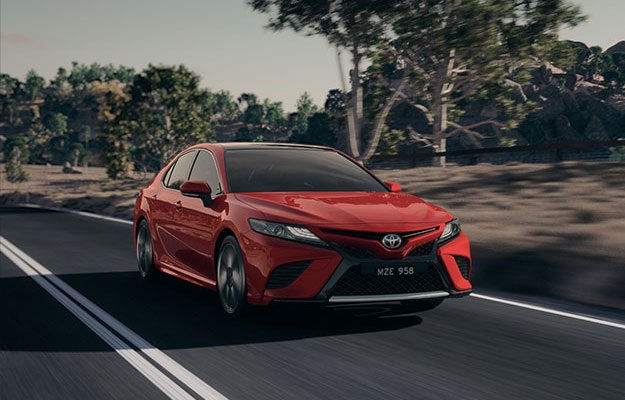 Sleek and seductive, the Toyota Camry 2.5 Ascent is an excellent luxury sedan that comes with the reliability associated with the Toyota badge.
You're also guaranteed a solid drive with a 2.5-litre 4-cylinder engine that's supported by an advanced hybrid electric motor and battery system, producing 221 Nm of torque and 214bhp. It offers a really smooth and stable driving experience with lots of power you can have fun with.
From the outside, the Camry is quite aggressively designed with an intimidating front and looks a bit like a Lexus than a Toyota. It sits lower than many other sedans for a sportier look and is generally styled brilliantly.
The cabin is also a lot more premium than its predecessors. The dashboard and door trims look clean, there's a 7-inch multimedia display, a 4.2-inch multi-information display and the interior as a whole uses better materials that alleviate the entire experience. For space, the legroom in the rear is excellent and boot capacity is at 493 litres.
Interested in the Toyota Camry 2.5 Ascent? Come down for viewing at CARRO Lounge today. Book now!
For the Budget-Flexible (> $150k)
5. Mercedes-Benz A200 AMG Line Premium Plus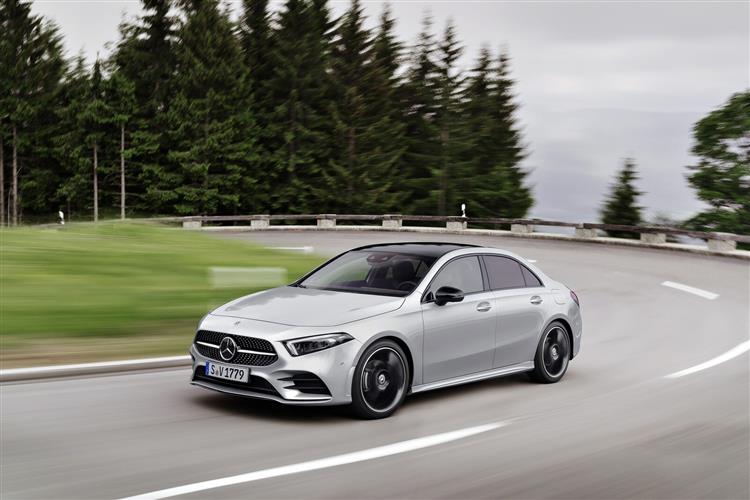 The Mercedes-Benz A200 AMG Line Premium Plus is one of the most stylish and smart-looking compact executive saloons available. Almost like a "mini" Mercedes, the A200 looks a lot like the coupe-styled four-door CLA but with a taller rear. Nevertheless, it's still a beauty to look at and offers that sense of luxury and class that's synonymous with the famous Three-Pointed Star.
On the inside is where the A200 rises above the rest of its competitors with its class-leading, ultra-modern cabin. Multi-colour ambient lighting, a dual 10.25-inch touchscreen power by the Mercedes-Benz User Experience (MBUX) system and lush manmade leather, make the saloon a dream to sit in. There's also sufficient space for every onboard with 420-litres of space in the boot.
Under the hood, you'll find a turbocharged 1.4-litre 4-cylinder engine that produces 163 hp and 250 Nm which is connected to a 7G-DCT dual-clutch auto transmission. The saloon handles twists and turns well with very direct and sharp steering. There's enough power for Singapore's roads and is generally a very refined drive, in part due to the aerodynamic shape of the car.
Interested in the Mercedes-Benz A200 AMG Line Premium Plus? Come down for viewing at CARRO Lounge today. Book now!
6. Mercedes-Benz CLA 200 AMG Line Premium Plus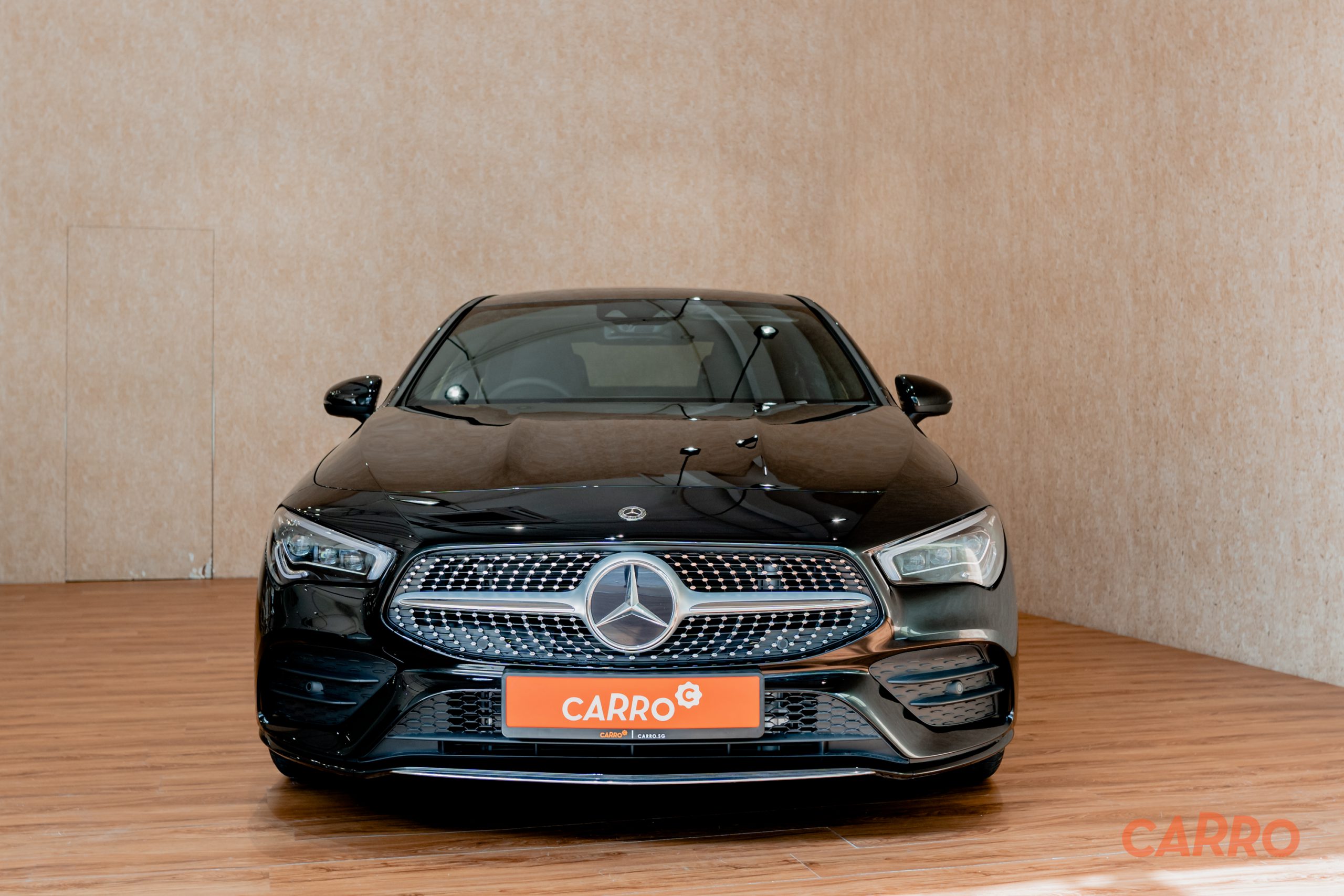 A sleeker version of the A200, the Mercedes-Benz CLA 200 AMG Premium Plus is designed based on the A200 and has a lot of similarities with the saloon. The big difference is in the suspension, the CLA is fitted with a more sports-orientated suspension and a superior back axle that helps in making the ride feel more comfortable.
The CLA has a sportier styling with its swoopy roofline and pillarless doors too. However, the problem with having a more pronounced slope is that it affects the headroom for the rear passengers. But even though headroom is affected by the car's shape, you'll actually get more legroom with the CLA. Plus, the trunk is also a lot bigger at 460 litres.
Stepping into the cabin, you get an instant sense of refinement. High-tech equipment like the dual 10.25-inch infotainment display, the Mercedes-Benz User Experience (MBUX) system and premium leather materials enhances the experience for everyone on board. 
Interested in the Mercedes-Benz CLA 200 AMG Premium Plus? Come down for viewing at CARRO Lounge today. Book now!
Experience the delight of buying a car once again with CARRO, Southeast Asia's Largest Car Marketplace. Enjoy an easy and seamless experience with no hidden fees, no guesswork and 100% transparency guaranteed. Reach out to us to learn more about our unbeatable deals for brand new cars today. Contact us now!