Test Drives
Nissan Juke: Where compact meets reliability
Since its introduction in 2010, Nissan Juke has been one of the brand's best-selling products, not just on the domestic or Asian market but worldwide. It is not hard to see why, because it is a dynamic little crossover, with lively engines, good interior features, and equipment. It presents a great alternative to more ordinary city cars and is a favorite of younger buyers. Let's see what makes Nissan Juke so popular.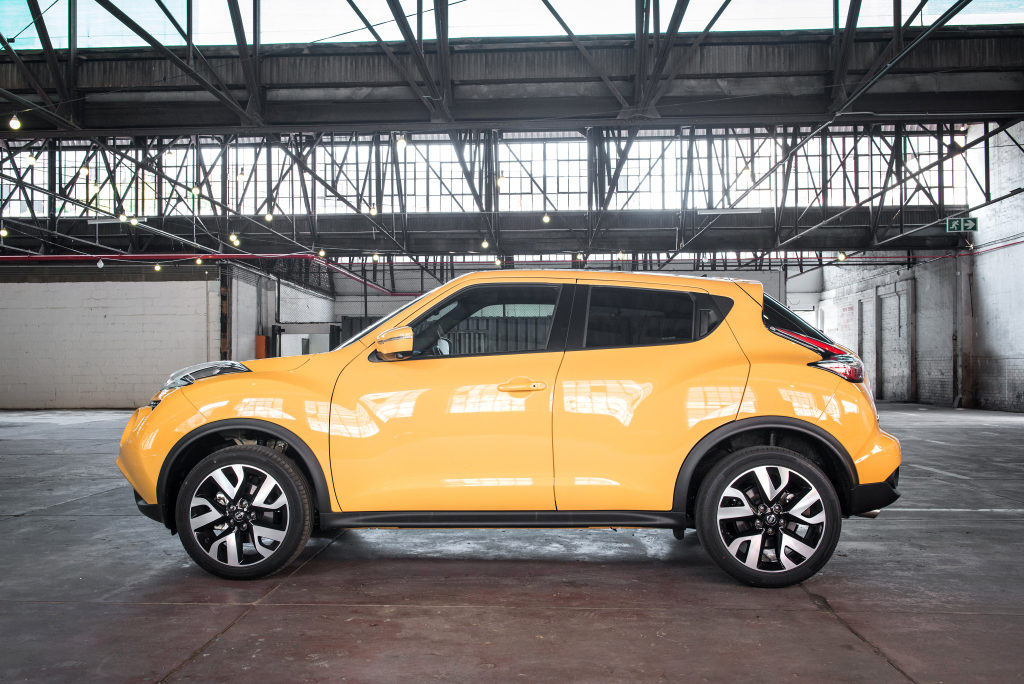 At A Glance
Upsides:
Compact size
Good features
Price
Downsides:
Limited performance
Lack of space
Design
Design: 3.0 / 5.0
The design of Nissan Juke was always a very controversial matter, right from the beginning of the sales back in 2010. You can either love it or hate it and most car enthusiasts loath its confused lines, weird proportions and questionable front end. However, there are a lot of people who think that this model is very cool looking and full of character, hence Nissan's good sales results. As far as we're concerned, there are a lot of nicer looking machines on sale today but we can argue with the fact that the Juke is pretty unique and stands out from the crowd.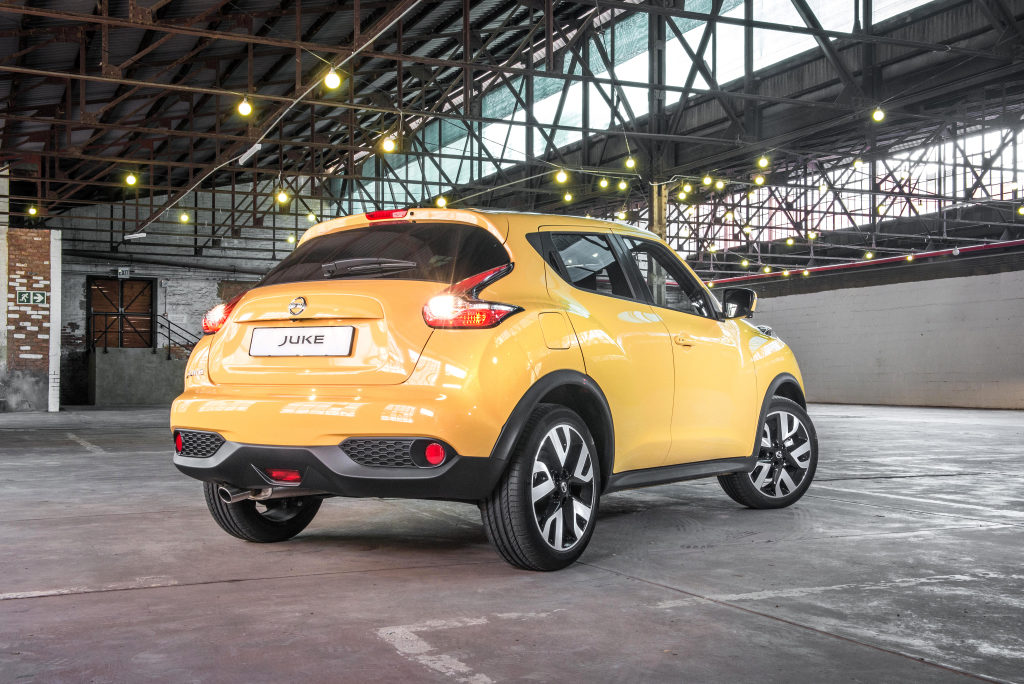 Engines, drivetrain, performance: 4.0 / 5.0
In Singapore, Nissan Juke comes equipped with only one engine, one transmission and front wheel drive, which clearly explains Nissan's intention of offering nothing more than a compact car with an interesting body. The engine is a 1.6-liter four-cylinder unit with 116 hp and 158 Nm of torque. This is modest output and you shouldn't expect any real performance out of it since the power is transmitted to the front wheels over Xtronic CVT gearbox. But, since this is not a stop light racer, at least it is very docile and easy to use in everyday traffic as well as fuel efficient.  Too bad that Nissan is not offering other powerful engines as well as four wheel drive option since that would completely redefine the character of the Juke.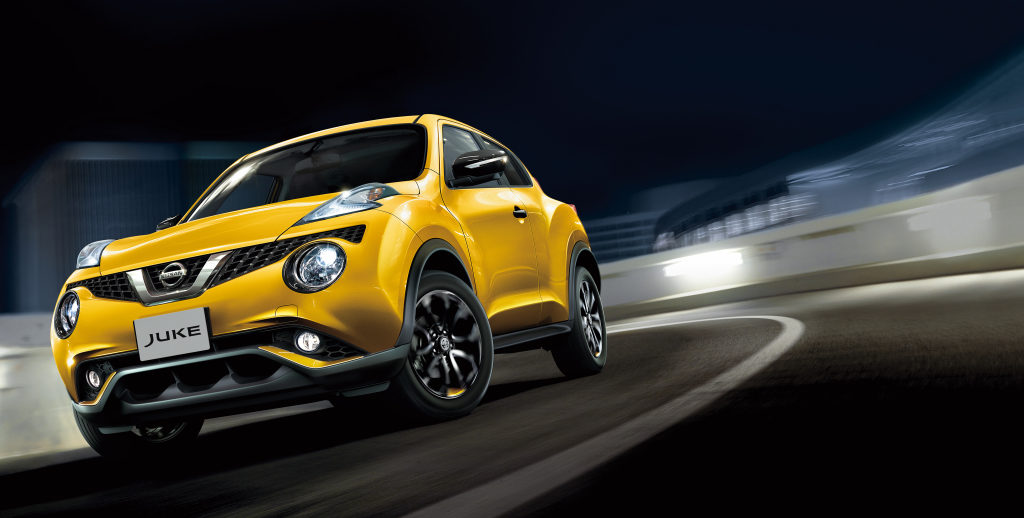 Trim Levels: 4.0 / 5.0
Nissan basically offers only one trim level for Juke on Singapore's market but you can get an Adventure Series Package which will include some interesting exterior options to boost your Juke's appearance. It will include bumper and side sills, roof spoiler, some interior trimmings and new 18" wheels. Apart from this trim package, standard equipment is pretty good and you will get leather seats and steering wheel, HID head lights, fog lamps, integrated audio system with navigation, Nissan's integrated control system (I-Con) and automatic climate control. With the choice of interesting and cool looking colors, you can really personalize your Juke and make it unique.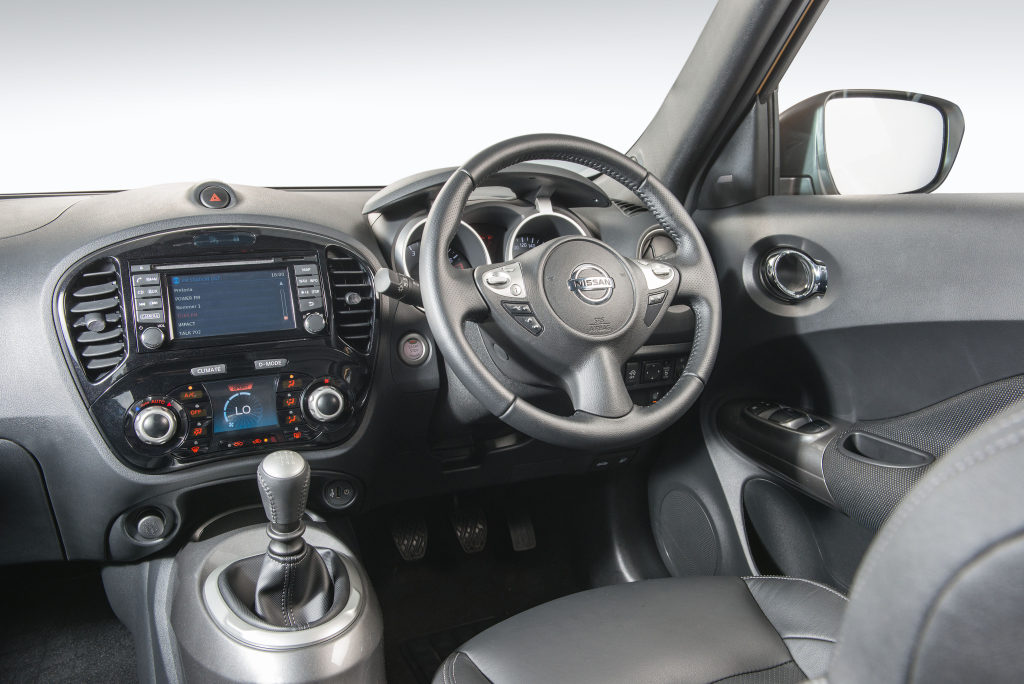 Safety: 5.0 / 5.0
Despite the fact that the Juke is a small, compact crossover it is very safe and standard equipment includes dual front airbags, side bags as well as side curtains so you and your passengers are well protected in case of a crash. For safe braking, there are ABS, Brake Assist and EBD systems which make Juke stop and handle with confidence. Interestingly, Nissan designed the Juke to be safe even in case of hitting a pedestrian or a cyclist since the design of the front end features impact zones which will harm the pedestrian as little as possible.
Conclusion:
Even with its controversial styling, Nissan Juke is a good little urban cruiser, nicely equipped and easy to drive. This isn't a performance car by any means and it hasn't got a lot of space like bigger SUV models, but it has character and presence which is sometimes more important than acceleration times or size of the trunk. If you are young, or at least young at heart, and you need a compact runabout, this could be the perfect car for you.