The Circuit Breaker in Singapore has put a halt in many of our lives, implementing regulations to discourage people from going out. These Circuit Breaker rules have been put in place to stem the spread of the virus and ensure everyone stays safe. So, does it mean we can't go out?
As advised by the government, we should only head out for essentials and only if absolutely necessary. While it's generally safe to head out, you will be exposed to bacteria and viruses during the time you're out.
So, when you need to head out, how do you keep yourself and your loved ones protected while driving? Here are 5 things you should do every time you drive during the Circuit Breaker period and beyond!
1. Wear a mask throughout your journey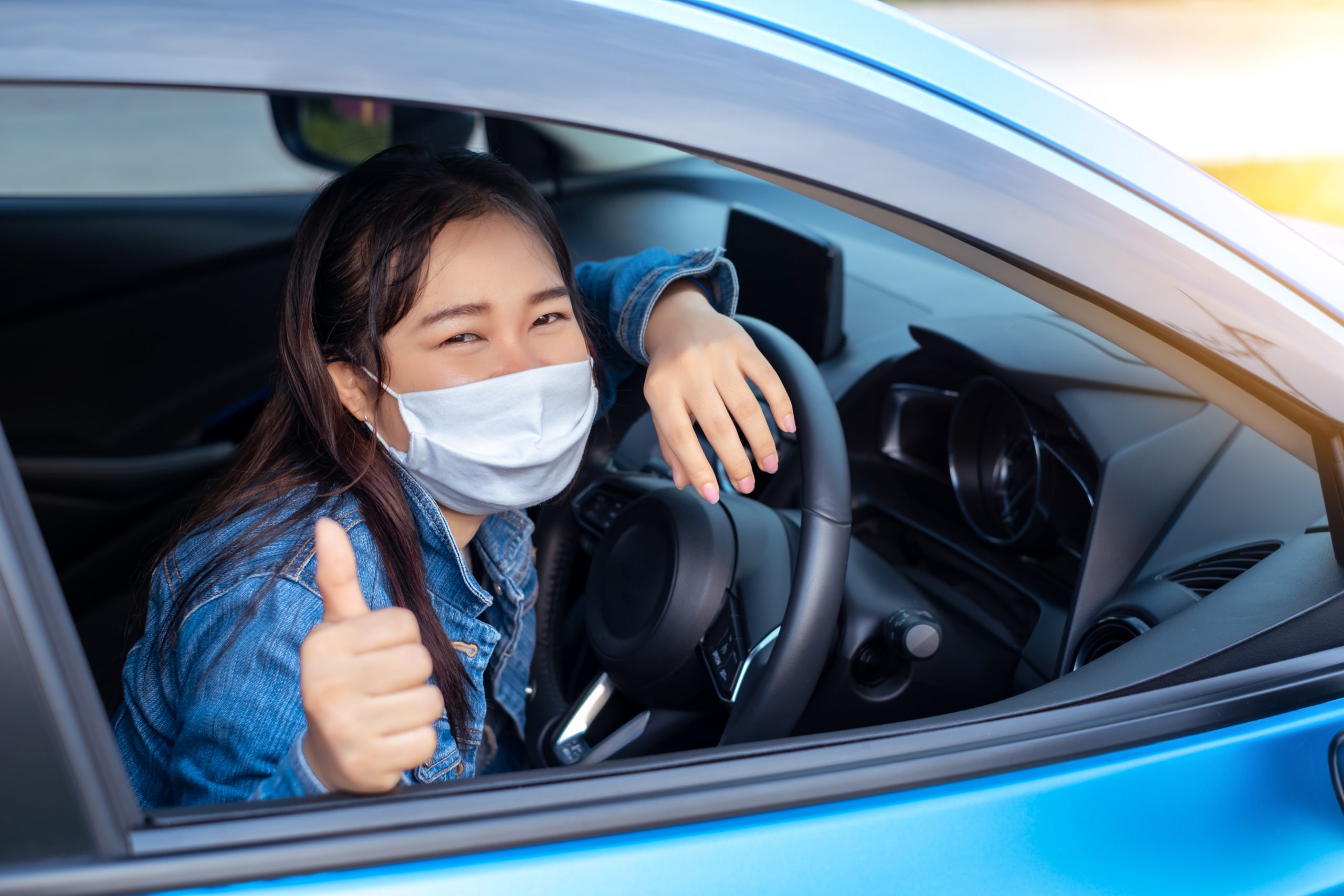 The most important thing to remember is to wear your mask. As it is now compulsory for everyone to wear a mask the moment you step out of the house, this is something you don't want to forget.
Forgetting to bring your mask out not only endangers your health, but it is also an offence that will put you liable to a fine of $300.
So, please remember to wear your mask from the moment you leave home and only take it off once you're seated in your car. Likewise, you should wear your mask when you leave your car too.
Avoid touching your face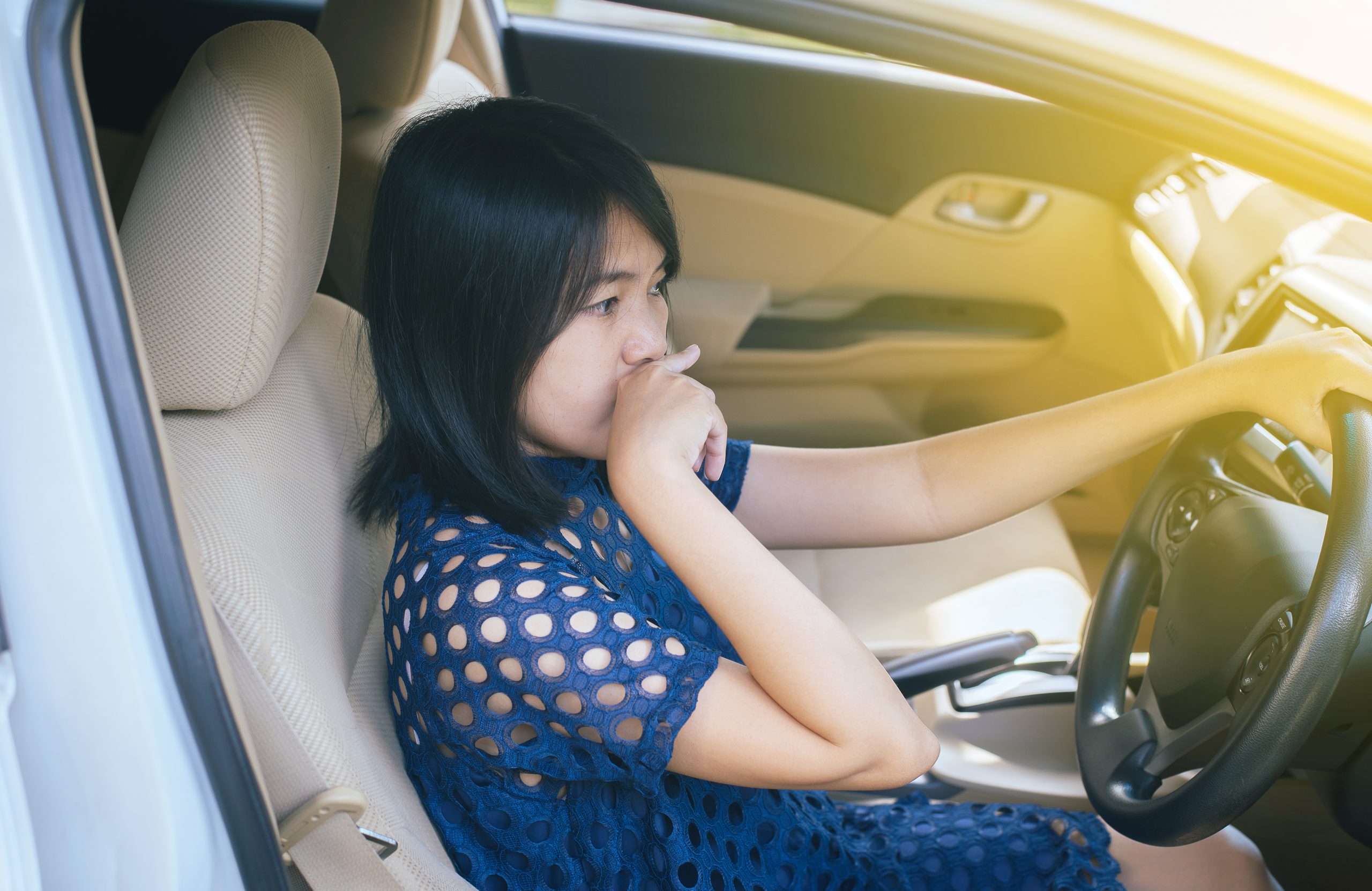 Have you found yourself fidgetting when waiting at a traffic light or while stuck in a jam? Maybe you like messing with their or touch your chins or even just play around with the radio. We know that this is very common among drivers because we do it ourselves!
During this pandemic, this is something you must not do as you don't know what germs and bacteria you're carrying with you. Touching your face will spread the bacteria and if you have come in contact with COVID-19, even cause you to get infected!
Also, did you know that fuel pumps are one of the filthiest surfaces you can encounter? So, if you've recently topped up your petrol, or withdrawn money or just come into contact with high touch surfaces like these, it's even more reason for you not to touch your face.
Disinfect high touch areas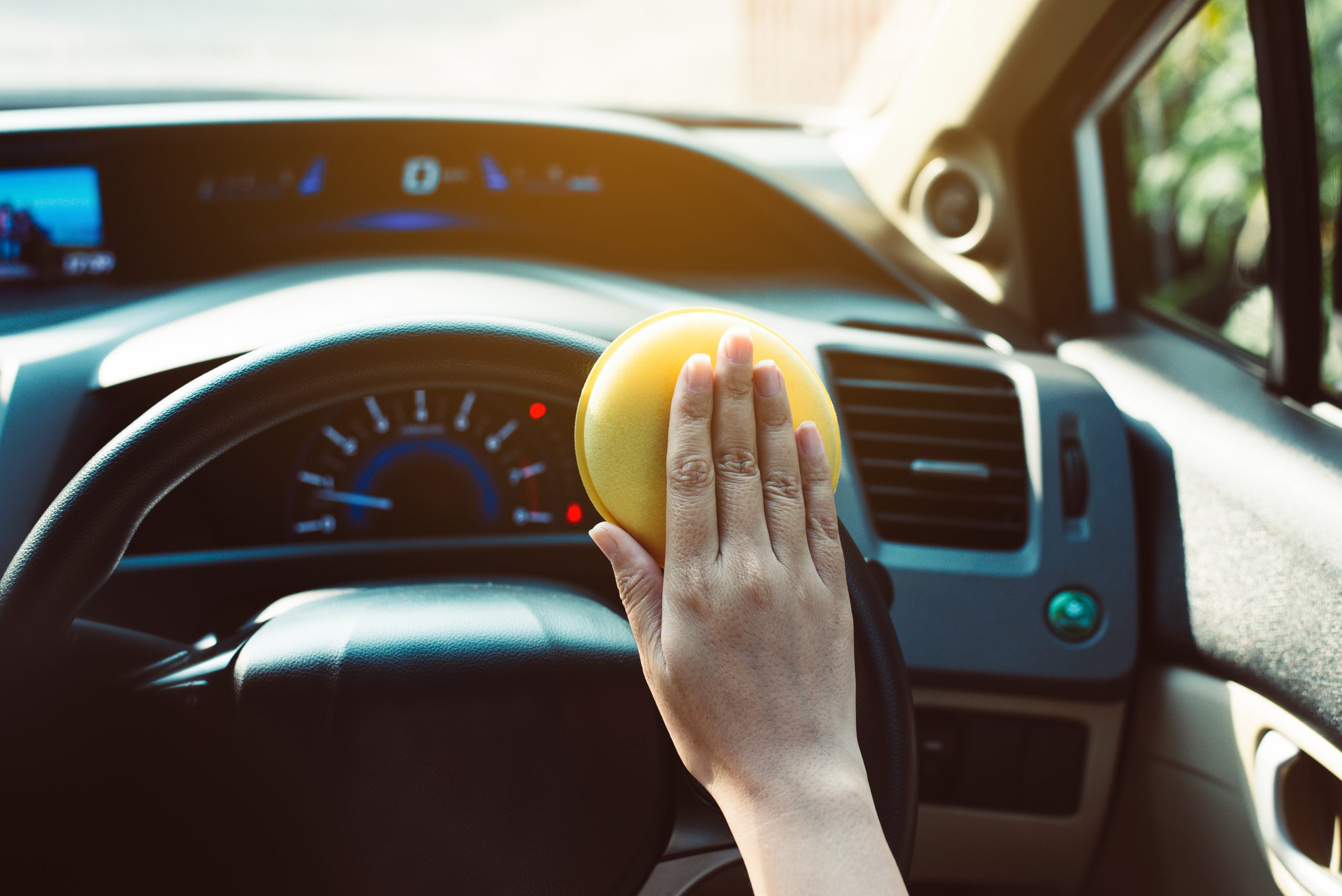 As mentioned, you can never be certain what kind of germs and bacteria your hands have been in contact with. Plus, your hands will be all over your car, further spreading these germs.
Therefore, it's important for you to disinfect high touch areas regularly. Ideally, you should do this every time you get in and out of the car. You should focus on high touch areas like the door handle, ventilation grilles and knobs, start button, gear lever, seatbelts and especially the steering wheel.
Apart from these high-touch areas, t's also important to disinfect the rest of your car. For a complete guide on how to disinfect your car, check out this article.
Sanitize every time you step in the car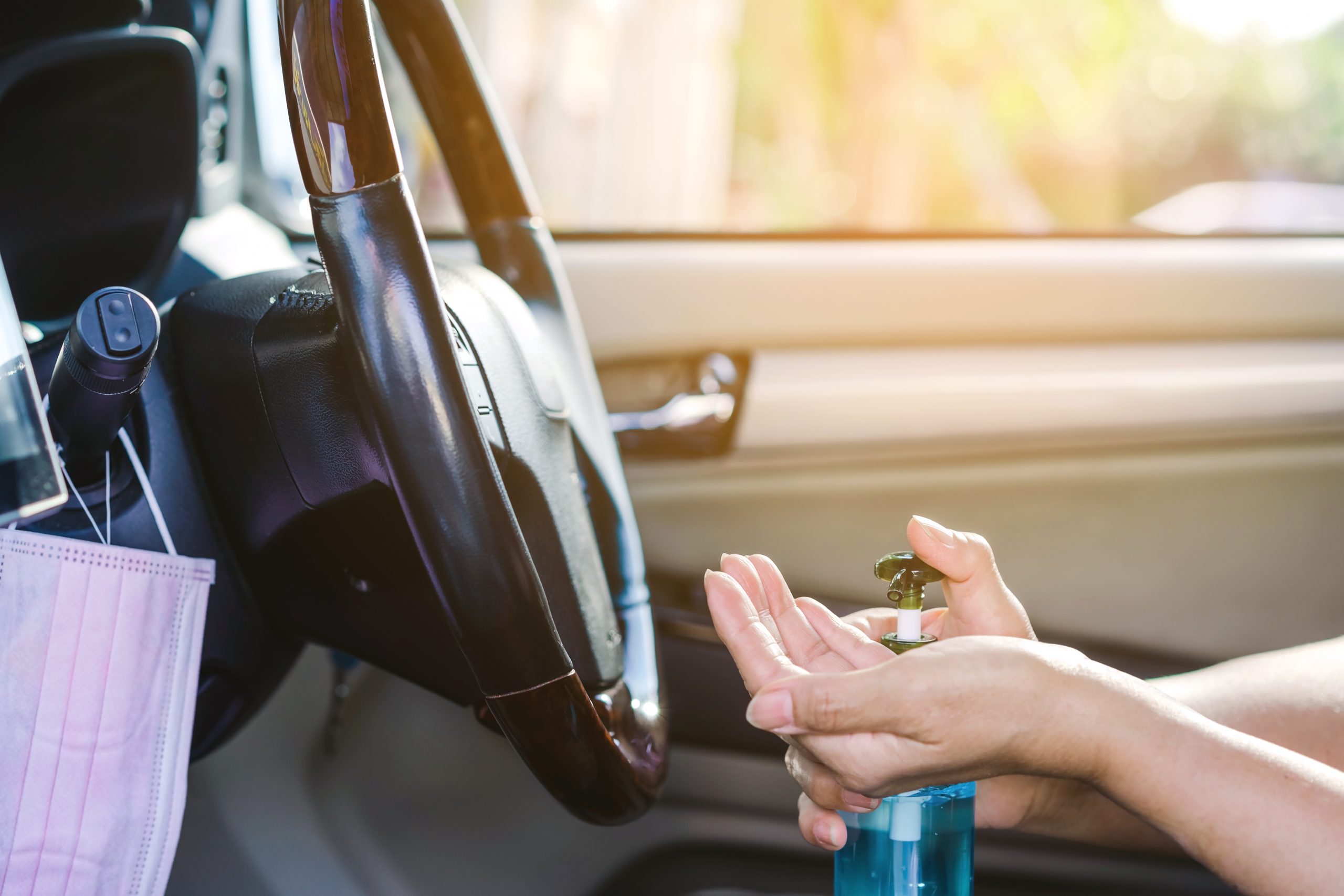 As announced by the World Health Organisation, washing your hands regularly will help stop the spread of COVID-19. However, washing your hands will not be accessible every time you're out. A good alternative is to use hand sanitizers with at least 60% alcohol content.
You should sanitize your hands every time you step in your car to avoid contaminating your car with germs you might have picked up unknowingly. Sanitizing gets rid of the bacteria and will put you in a better place to protect yourself from the disease.
Air the car for a bit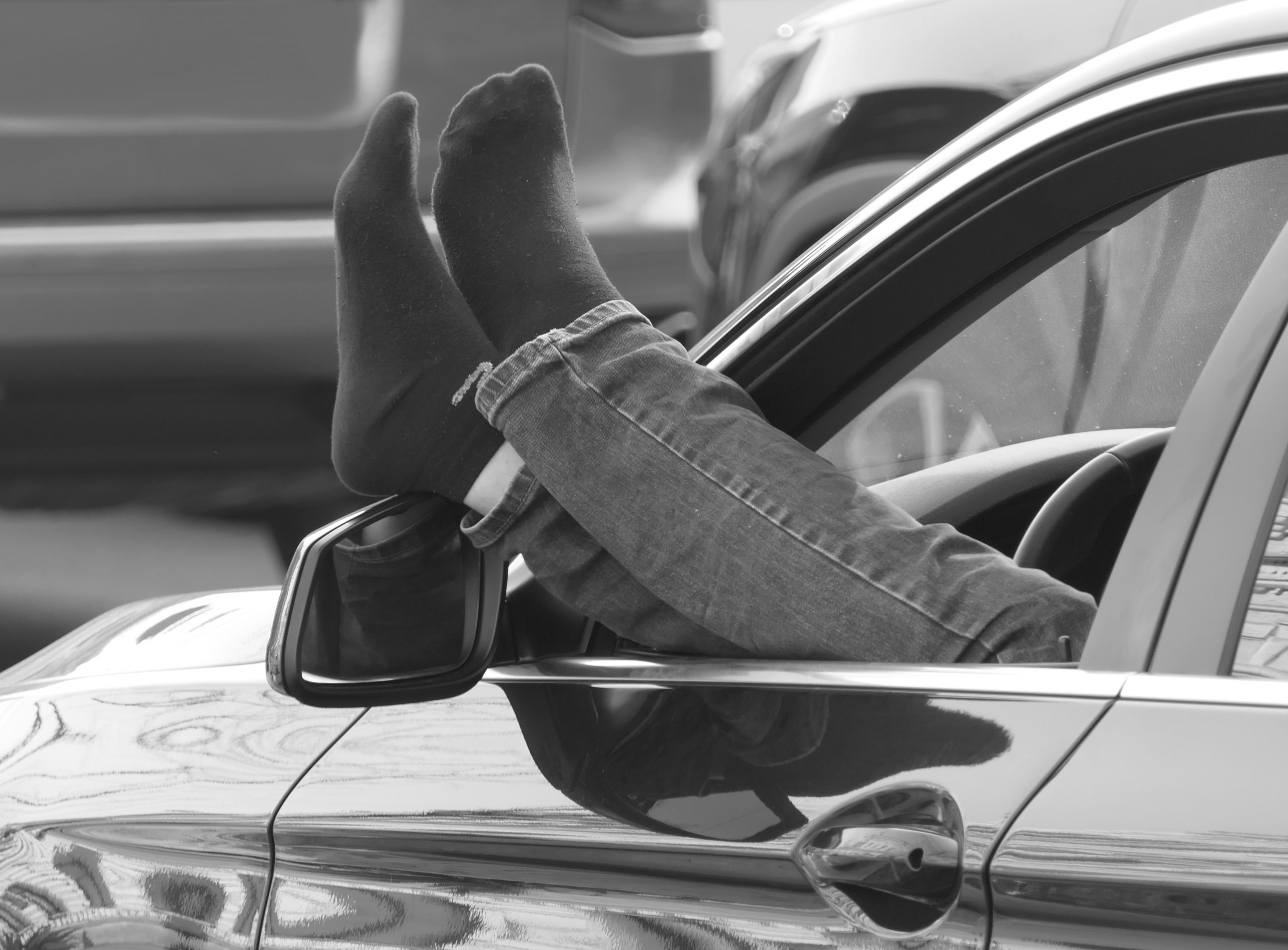 The COVID-19 bacteria can live anytime from a couple of hours to a couple of days on some surfaces. So it's important for you to regularly disinfect your car if you drive a lot during this period. However, disinfecting your car can be quite time-consuming.
Another way to keep bacteria out of your car is by simply airing with the windows down. Do this for a couple of minutes while driving and you can reduce the risk of carrying the bacteria!
Follow these tips the next time you go for a drive during the Circuit Breaker period (and even after), to keep yourself safe from viruses and bacteria!
People also liked:

COVID-19 CIRCUIT BREAKER: IMPORTANT INFORMATION FOR CAR OWNERS
TOP 5 REASONS FOR ACCIDENTS IN SINGAPORE
HOW DO CAR SUBSCRIPTIONS HELP YOU SAVE MONEY