Car accidents have become a major crisis in Singapore. Despite our strict traffic laws, speed limits & relatively fewer vehicles on the road, there are about 1000 traffic causalities every month! Almost half of the accidents occur on Fridays during the post-work rush, between 5.30 to 8 pm. According to statistics, Fridays account for about 26% during post-work rush, while Monday to Thursday accounts for about 15% each. Weekend accident occurrence is like weekday (15%). From this, we can glean that people tend to "switch off" and become extremely impatient when traffic is heavy, likely because they are in a hurry to get home after a long work week/ day. This impairs their decision making, resulting in accidents.
Turns, junctions, expressways and road interchanges make up most of the common accident hot spots. This can be attributed to the fact that people tend to only look ahead, instead of also checking their sides.
Based on the severity and frequency of accidents, the following are 4 common accident hot spots in Singapore you must be extra careful on.
1. PIE near Clementi Avenue 6 exit and exit to BKE Woodlands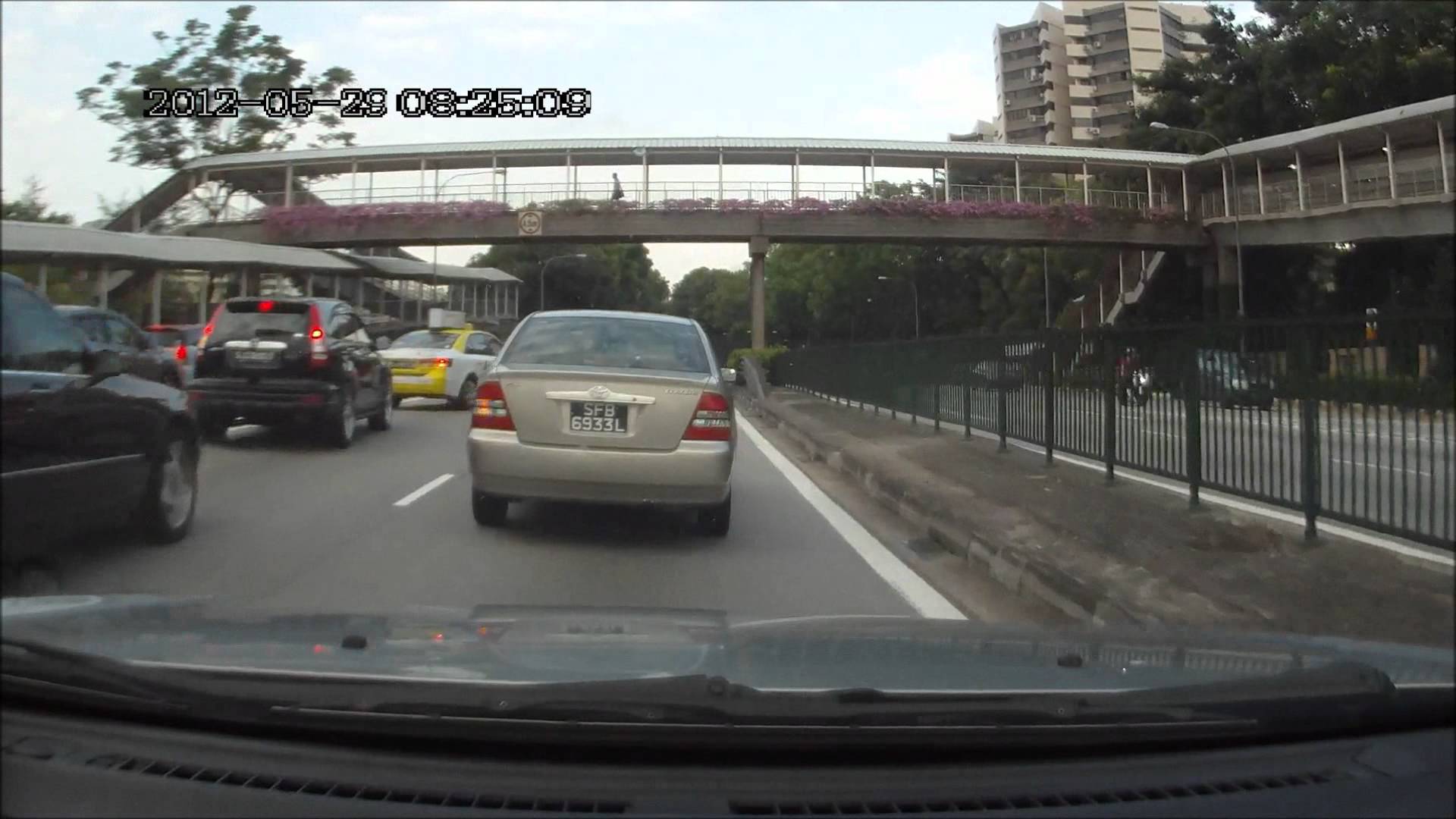 Drivers should always be vigilant when they are in the following areas; the slip road exit to Clementi Avenue 6 heading towards the tunnel, and the filter exit to the Commonwealth West road. This part of the road is insanely congested because it comprises of short turns and exits. Also, many heavy vehicles and long trucks use this road. More than 15 accidents have occurred along this stretch of the road hence considered an accident hot spot.
When vehicles are exiting to BKE Woodlands, accidents often occur during the morning and the evening rush hours when filtering to BKE or when heading to Jurong.
2. PIE near Simei Road exit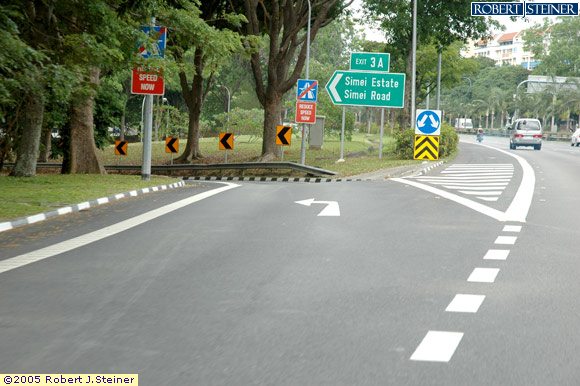 When heading to PIE, there are two stretches of lanes that merge. However, the stretch is quite short and the lanes are quite close, so those who get into accidents here often fail to gauge the actual distance. During morning and peak hours, the stretch of PIE from Bedok, Eunos, and Kallang to CTE are prone to accidents. The same applies for the reverse route of the stretch. This is the most dangerous of all, especially after the infamous accident involving a pile up of crashed cars, occurred at the Eunos flyover and caused traffic jams that went all the way to the Thomson Flyover.
3. Lornie Road and Bugis Junction/Rochor Road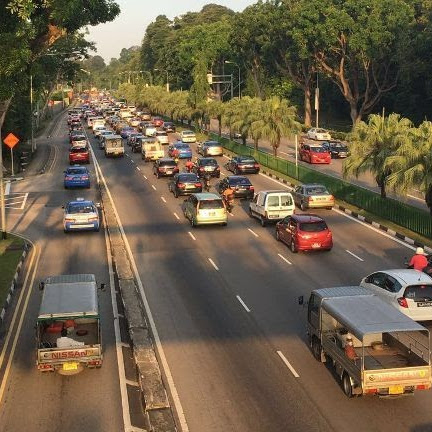 This is another notoriously dangerous road. You should always be alert on the stretch of this road leading from Braddell, Adam, Lornie and Farrer Road. Along the Lornie road, heavy traffic jams set in during the morning peak hours. And the same occurs for the reverse route during post work hours. Motorists often use this road when trying to bypass the Electronic Road Pricing (ERP) along the Central Expressway, and accidents frequently occur because motorists are less careful when they are in a hurry.
The cross junction at Bugis Junction along Rochor Road has become a site of many accidents recently. Sports cars are often involved in accidents along this road. According to police reports, the main cause of accidents on this stretch has been due to drivers speeding while attempting to beat the traffic lights.
4. East Coast Parkway (ECP) exit near Sheares Bridge and along Rochor Road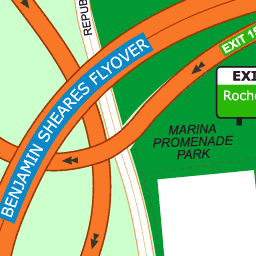 Watch out for the road stretch from the city heading up to Benjamin Sheares Bridge and down to Kallang-Paya. Here, many accidents occur in the evening when motorists are heading home. It is also characterized by heavy and long traffic jams that tail all the way to AYE-Keppel area.
On the East Coast Parkway along Rochor Road, accidents happen during the morning peak hours on the section from Marine Parade to Rochor exit.
Safety Always the Priority
Keeping safe in a 'safe country' seems tougher than it sounds! While it is true that most accidents cannot be prevented, there are many measures we can take to protect ourselves & our loved ones from terrible outcomes. First & foremost, always stay focused on the road (especially when you are on the accident-prone areas mentioned above) resist the urge to touch your nifty gadgets & DO NOT practice these bad driving techniques & habits.  Secondly, try your best to ensure that the car you are driving is safe (read about The Safest Cars you can Buy in Singapore, Safety considerations while buying a car) & be disciplined to do your regular maintenance (no matter how needless it seems); keeping up with your maintenance could save you/ your loved one's lives.
Other preventive measures include preparing yourself and your car for emergencies, and protecting your wallet by getting warranty and car insurance.
We hope this article has increased your awareness of the specific roads you should drive extra carefully on.