Singapore has seen her fair share of freak traffic mishaps over the years. Let's look at some really unlucky accidents that happened in the first half of 2017 around the world. The chances of some of these happening are lower than winning the lottery.
Student Killed in Freak Accident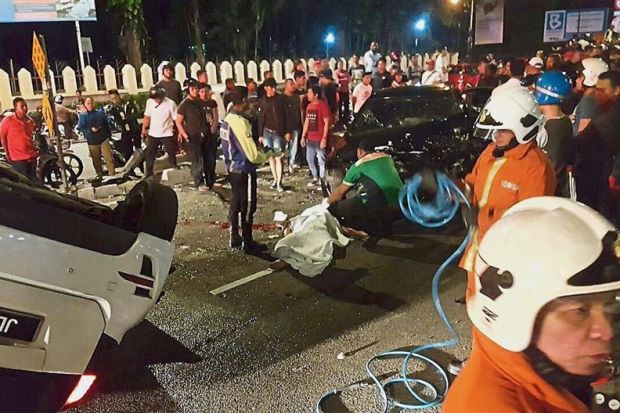 On 16th February 2017, Malaysian university student Ahmad Alrefaee M. Azmi passed away after his vehicle collided with a BMW driving against traffic. Minor injuries were sustained by the BMW driver while Ahmad was killed instantly.
According to news reports, the BMW was not able to enter the correct lane after driving into the opposing carriageway. The BMW driver tested negative for alcohol consumption.
Driver Instantly killed on California Freeway in Freak Accident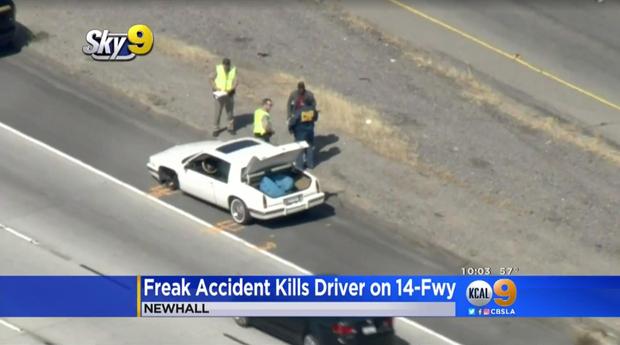 Remember when you were a kid ? Walking by the basketball court minding your own business when a stray ball hits you out of nowhere? Yeah.
On 17th May 2017, a tire came loose from a 1986 Cadillac and flew across the freeway to smash into the windshield of a Hyundai, killing the driver instantly.
The AAA Foundation for Traffic Safety reported that road debris caused more than 200,000 crashes, 39,000 injuries and 500 deaths from 2011 – 2014.
Freak Crash Proves Deadly in Kentucky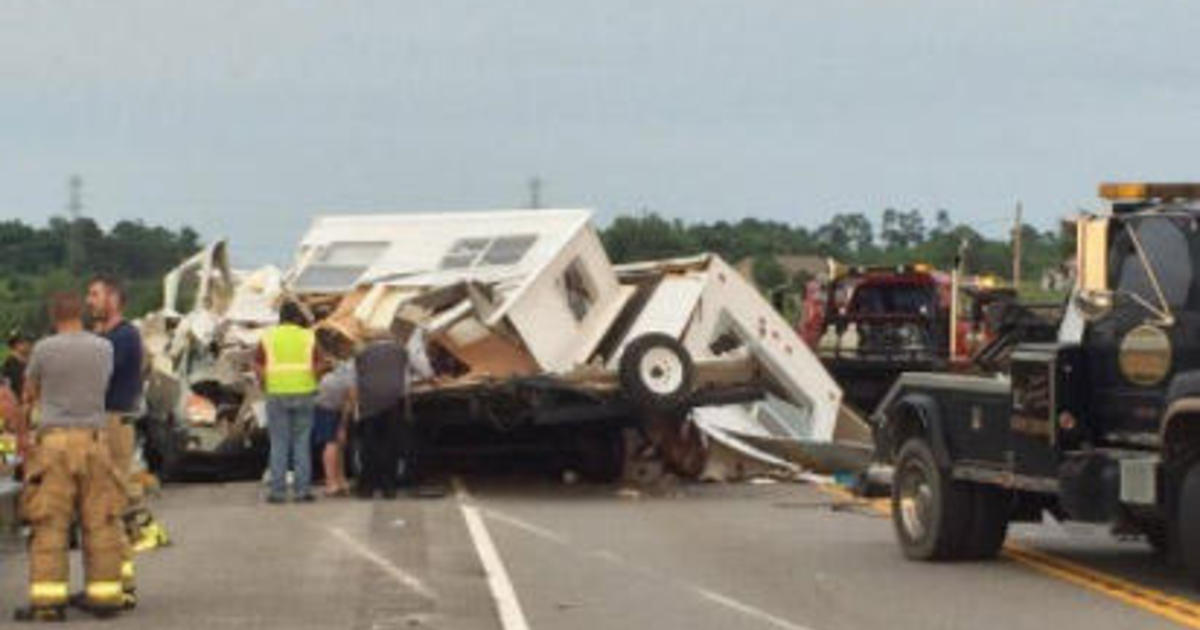 On 29th May 2017, a freak accident left one dead and three injured. A camper dislodged from a truck and collided head-on with an SUV. The driver of the SUV passed away at the scene while a 10-month old toddler was airlifted to hospital in critical condition. Two other passengers were injured in the incident.
Woman's unlucky week gets worse when car hits home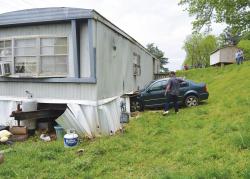 Summer Daniels mobile home was rendered uninhabitable after being hit by a runaway car on 27th April 2017. The vehicle rolled away and collided with the rear of her home while parked on a nearby hill. The driver claimed that the car was in park mode with the emergency brake on.
Daniels sustained an injury the day before when she was involved in a traffic accident.
At least it can't go any further downhill from here for Daniels.
Unlucky Driver's Car Damaged While Filing Claims for Damages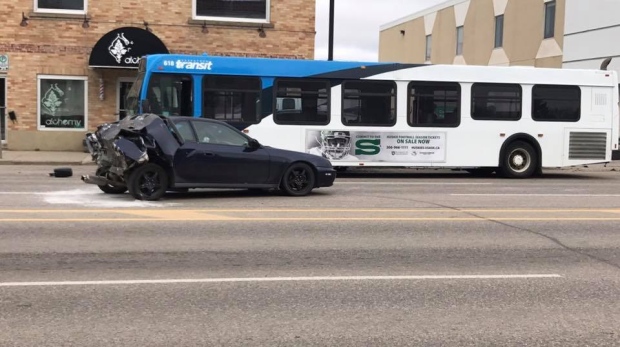 Cory Jensen was filing claims for a hit-and-run incident when his car was damaged in an accident. A bus collided with a taxi, setting off a chain of accidents causing damage to multiple vehicles and a nearby building.
Unluckily or luckily for Mr. Jensen, he did not need to make a return trip as the incident happened right outside the claims centre.
We never know what may happen on the road. Road users have to be vigilant even though Singapore is a very safe country. Drive safely to reduce the chances for accidents to happen. We may not be able to prevent all accidents from happening, but we can all do our part to make roads safer for all.