Tired of shopping malls, crowds and long queues? Need a getaway to unwind? You don't have to leave Singapore to do so. Away from the hustle and bustle of city life, these rustic and ulu locations will recharge your batteries and leave you refreshed!
Kampung Lorong Buangkok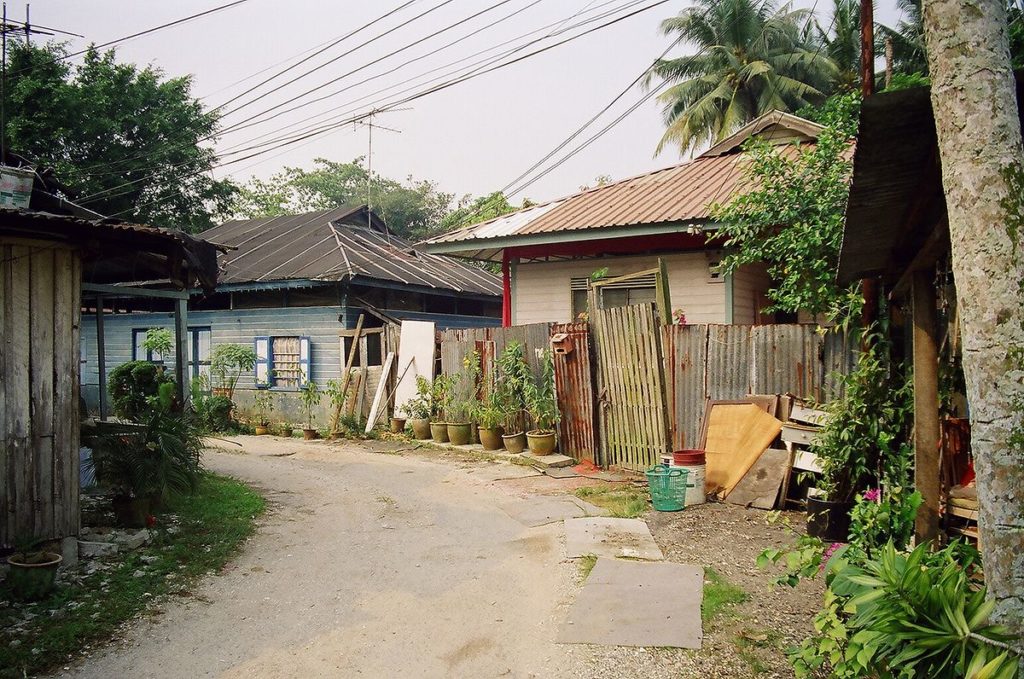 The last remaining Kampung left on Singapore, Kampung Lorong Buangkok is akin to stepping into the bygone past. There are a fair few residents proudly embracing their lifestyle still residing in the 26 houses in the kampung. Regretfully, the area has been earmarked for urban development.
Although plans for development are not slated for 'the near future', interest in Kampung Lorong Buangkok has boomed and it is now seeing a sizeable number of visitors including but not limited to students and tourists.
While the residents of Kampung Lorong Buangkok are relatively welcoming to visitors, they stress that visitors not intrude on their privacy.
Visitors can expect to see a hodge-podge of wooden houses with patched up zinc roofs and fencing, roosters running about, cats lazing around and most of all, experience the last vestiges of a bygone era.
Kranji Countryside Association
Not a location per se, rather a bunch of locations. The Kranji Countryside Association is a collective of farms in the Kranji Countryside that promote agriculture, food security and sustainability, education, conservation, agritainment and agri-tourism. Many of the farms are open to the public. Visitors can tour these farms freely and buy fresh produce.
The various farms provide different experiences. From animal feeding to goat milking and other hands-on activities and tours. It's also a great chance to get some food made from fresh ingredients!
Farmart Centre, Hay Dairies and Bollywood Veggies are some of the more popular farms for visitors but honestly they're all worth a visit.
Additionally, the Kranji Countryside Farmer's Market is due to be held on the 2nd and 3rd of December 2017. The farmer's market is held quarterly and you're in for a long wait in you miss out!
Woodlands Waterfront Park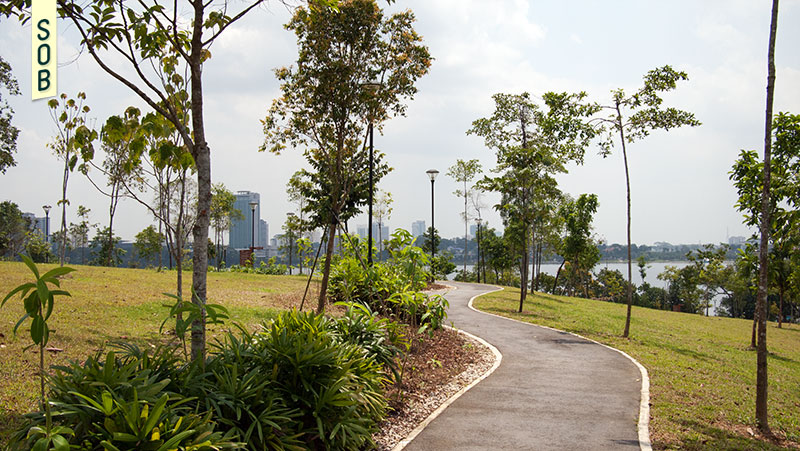 Tucked away in the North of Singapore is the picturesque and tranquil Woodlands Waterfront Park. Residents staying nearby will rave about the breathtaking sunrise and sunset to be caught here. The vibrant flora and fauna in the area will have enthusiasts of nature photography licking their lips in anticipation.
The jetty and promenade also offer plentiful views of the causeway and the straits of Johor. The long jetty especially is a really popular spot that's filled with photo opportunities, especially when its bustling with activity on the weekends.
If you're more of a land animal, there's no lack of greenery around. The picturesque and serene trails are less crowded with a more quiet and relaxing atmosphere.
Punggol Waterway & Promenade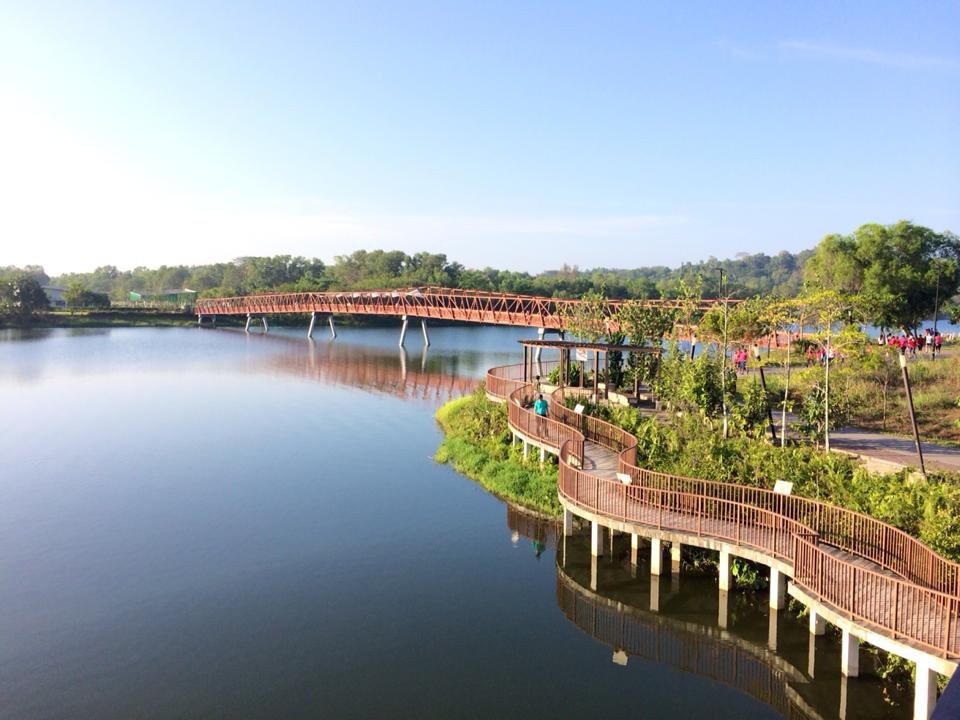 Once known as the middle of nowhere not too long ago, Punggol has since become an urban waterfront town. Located along the Punggol coastline are the Punggol Waterway Park and Punggol Promenade. The once inaccessible Punggol coastline is now an idyllic fusion of nature and urban development, where refreshing flora and fauna meet contemporary architecture and engineering extending across a beautiful and clean waterway.
The waterway park's beautiful bridges add a mystifying air to the surrounding landscape. Furthermore, Punggol Waterway Park is home to some exotic species of birds, so birdwatchers keep your eyes open! Lucky park-goers might even spy some otters frolicking about in the waterway!
Southern Ridges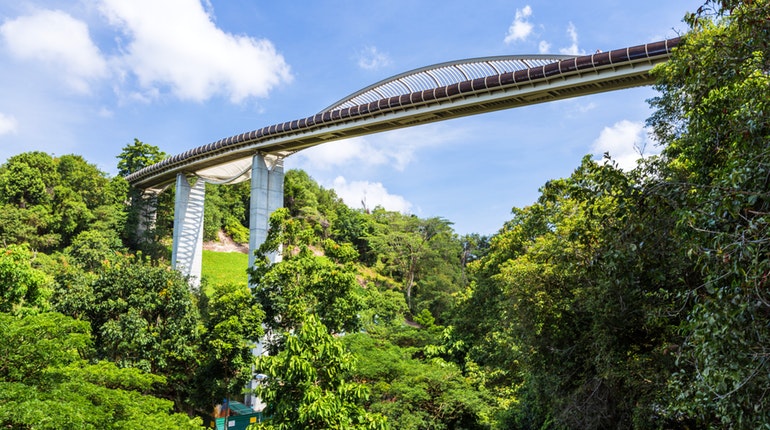 The Southern Ridges is a 10km long trail in southern Singapore connecting Mount Faber Park, Telok Blangah Hill Park, HortPark, Kent Ridge Park and Labrador Nature Reserve.
The Henderson Waves Bridge is the highest pedestrian bridge in Singapore and the most distinct structure in the Southern Ridges. It's striking 'wavey' abstract design draws a lot of visitors. The Henderson Waves Bridge is also known as one of the best spots in Singapore to catch a romantic sunset.
Also not to be missed are the Forest Walk and Canopy Walk where visitors can get in touch with nature and observe a myriad of flora and fauna. Immersing in nature from the canopies and treetops offers a very different perspective compared to walking at ground level. At the peak of Mount Faber is Faber Point, a popular tourist attraction that is home to one of five Merlions in Singapore.
The most unique thing about The Southern Ridges is the beautiful panoramic views of Singapore that visitors can get from high up compared to other nature parks.
Honorary Mention: Little Guilin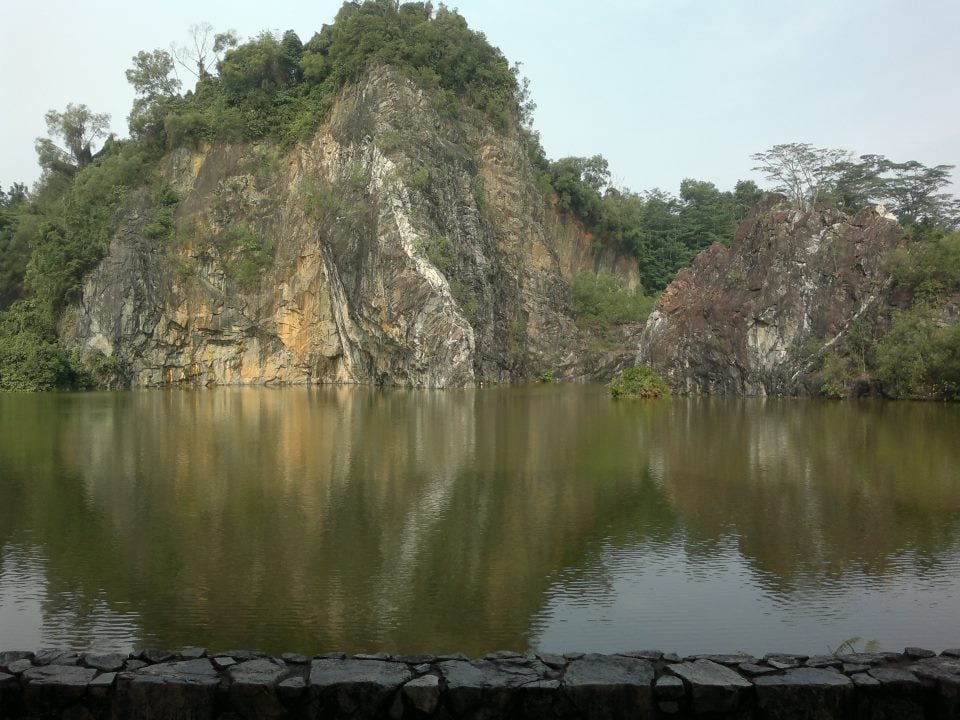 Little Guilin is famous for its distinct granite rock formation and lake which look like a scene in a Chinese Martial Arts epic film, just like stepping into a whole new world. Little Guilin might just be the most natural-looking 'untouched by man' place in Singapore.
Due to Singapore's small size, there are no truly hard to reach or ulu locations thanks to our sometimes world-class public transport network. However, it is much easier to reach some of these places via driving rather than public transport. If you're planning to visit the Kranji Countryside farms for example, having a car will make it much more convenient.
That said, you shouldn't let that stop you from experiencing these places – nature within the city that makes Singapore a true 'Garden City'.