"The car in front is always a Toyota." Probably you have heard and seen this slogan on numerous times on TV ads and print ads, and true to it, Toyota is the number one automotive maker by volume worldwide. There are hundreds, if not thousands of Toyota car models and they are also quite popular among users. The reasons as to why Toyotas are very popular and are loved by many are so many ranging from affordability to reliability. Nonetheless, if you want to buy a car, one of the most important things to consider is its safety features. Here, we are going to look at Toyota's top five safety features.
1) Pre-collision system (PCS)

Toyota recently updated its pre-collision system or simply PCS. PCS is one of the top and most advanced safety features designed by any automotive maker. This intelligent system enables the vehicle to automatically brake when there is imminent danger of a collision. The updated version of the PCS also enables the vehicle to steer away from the path of the collision in situations where the collision can't be avoided by braking only. This way, there is a high chance that your car will evade any collision coming its way.
2) Reverse Warning Navigation System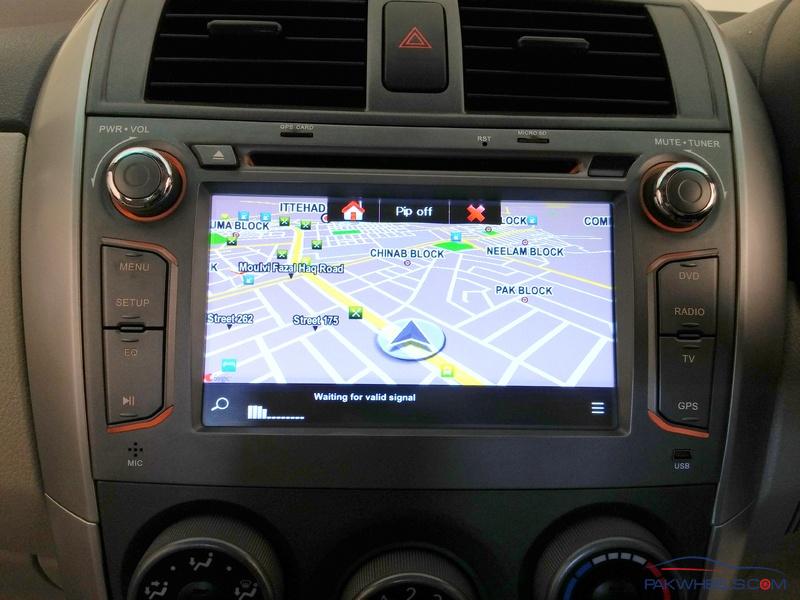 This is also one of the newest and most advanced technologies used by Toyota for the user's safety. This system helps drivers avoid driving on the wrong side of the road as well as the driving in the wrong direction. The system is able to detect wrong-direction driving and warn the driver using speech as well as visual warning lights. The system prompts the driver to turn back and head in the right direction.
3) ABS with BA and EBD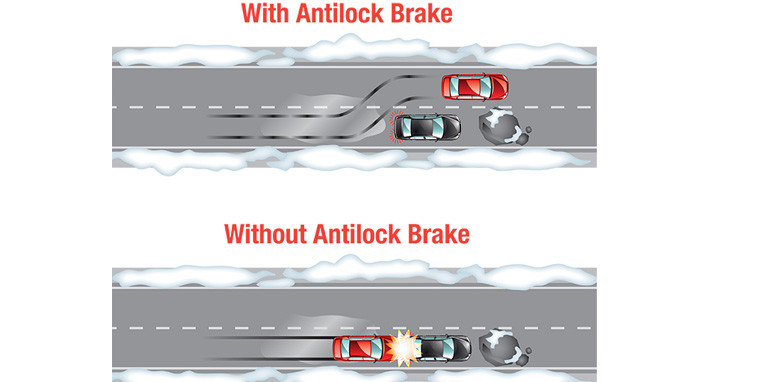 ABS or Anti-Lock brake system is a common feature in many cars. ABS is quite an old invention and you would find this system in cars that are as old as twenty years. However, Toyota has updated the ABS system on all its latest models to include Brake Assist (BA) and Electronic Brake Force Distribution (EBD). ABS works by preventing the wheels from skidding during hard braking. This system has sensors on each wheel which monitor if any of the wheels is about to skid then it sends a signal for the system to intermittently adjust the braking pressure on that wheel so that it stops the wheel from locking. This helps maintain control of the car even during emergencies. EBD on the other hand ensures that the braking force applied onto the wheels is evenly distributed so that the car can brake uniformly and avoid tilting or toppling over. Brake assist also ensures that there is efficient braking in case of an emergency and prevents the vehicle from getting out of control.
4) Stability Control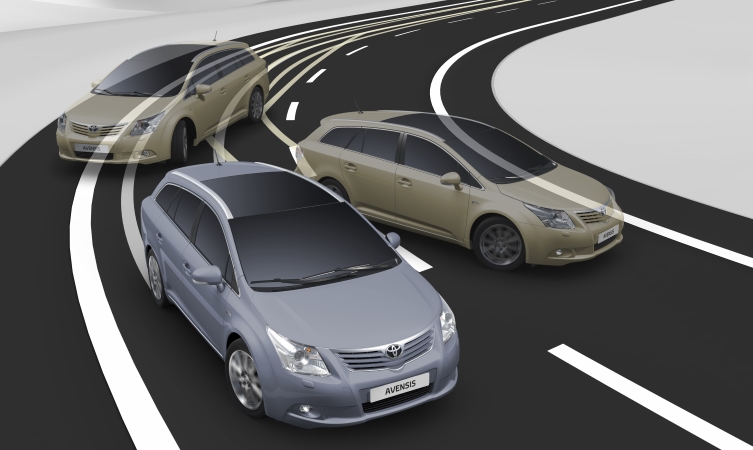 Every car has its own handling limits and when these limits are exceeded, the car loses control. Toyota has equipped all its latest cars with stability control system which helps monitor the vehicles handling limits. When the driver exceeds these handling limits the vehicle auto-corrects the situation by reducing engine power and applying brakes on select wheels so as to stabilize the car and prevent it from losing control.
5) Lane Departure Alert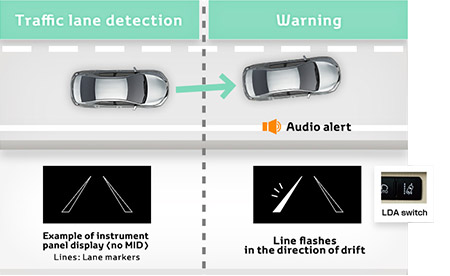 All new Toyota cars are fitted with special kinds of cameras that monitor the highway lane markings. This system produces audible warning beeps when the driver drifts away from his/her lane and thus help prevent collisions caused by accidental or unintentional lane switching.