Everyone loves to buy gadgets and accessories for their cars. However, one element is commonly overlooked, rearview mirrors. The following are some of the coolest rearview mirrors you can buy on the market!
Parking rearview mirrors
Many newer or recent vehicle models come with rearview parking sensor packages. However, have you ever seen rear view parking mirrors? They are available on the market! They come with a number of sensors and possibly a clear camera to be placed on your car. The sensors send information to the screen, popularly LED, of the rearview mirror to display indicators or things behind your vehicle. The following are a few examples of rearview parking mirrors you can buy.
Auto-VOX M2 1080P HD Dual lens Rearview Mirror
Instun 5 inch Screen Car Vehicle Rearview Mirror
ARECORD AR-430 4.3 inch Car Rearview Mirror
Vehemo Dual Lens Car Camera 1080P HD Rearview Mirror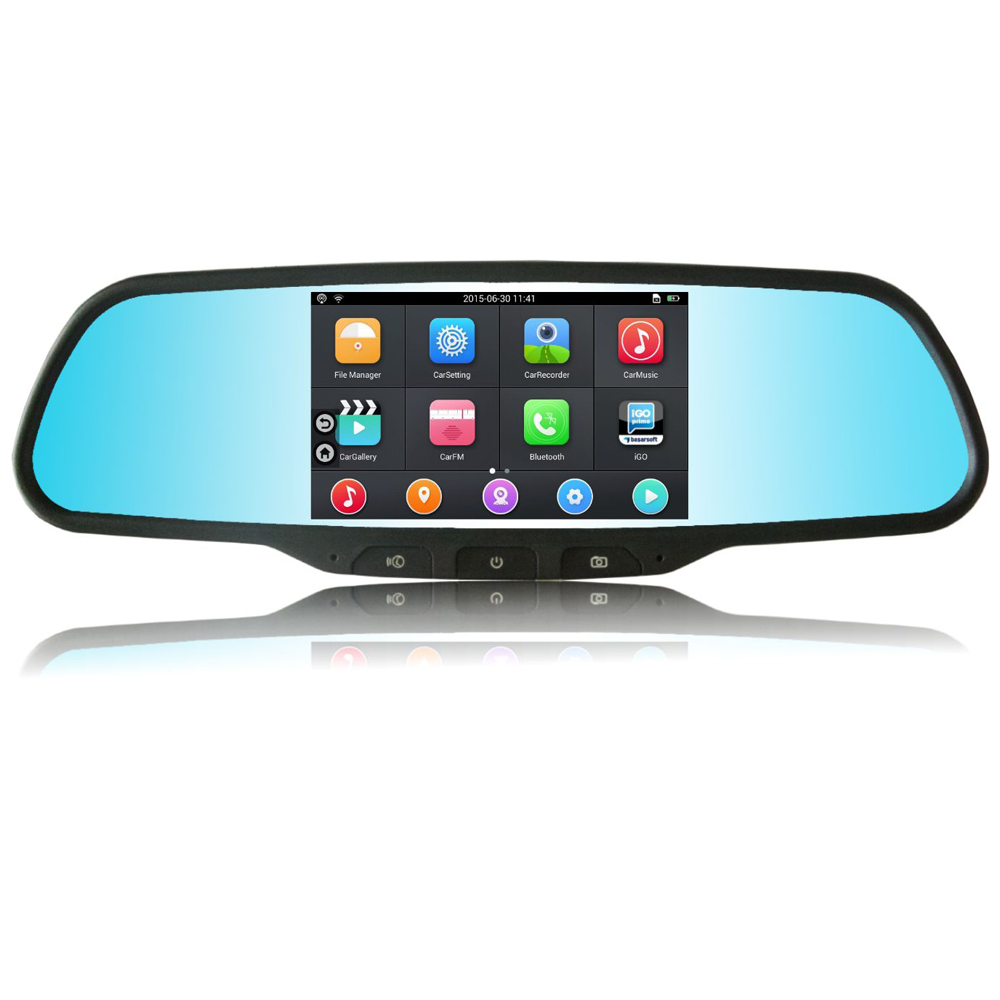 Glare reduction rearview mirrors
Squinting through glares or being blinded by bright lights while looking through your rearview mirror is very inconvenient. Luckily, you can purchase a rearview mirror to combat this. These special mirrors can provide high-definition night vision, anti-glare capabilities, auto-dimming functions and more. Overall, these mirrors improve your visibility while on the open road. Take a look at some rearview mirrors you can get!
Rear Dash DVR 5" Screen Dual Lens 1080P Anti-glare Rearview Mirror
KDLINKS R100 Ultra HD Wide Angle Anti-Glare Rearview Mirror Dual Lens
Auto Rover 4.3-Inch Digital LCD Rearview Mirror HD Display
CIPA 36400 Wedge Auto-Dimming Rearview Mirror

Source: httpwww.todayifoΩundout.comwp-contentuploads201110electrochromatic-mirrors.jpg
Loop video recording rearview mirrors
Adding to the bells and whistles in the latest gadgets, some review mirrors offer video loop recording. This is great if you want to be able to record your and other motorist driving while on the road. The recording can be used for vehicle monitoring or traffic dispute purposes. Check them out!
Falcon Zero F360 Rearview Mirror
Bluepupile A060 F360 4.3 Inch Display 1080P Rearview Mirror
Pyle Rearview Mirror Video Recording Driving System
Carsun Full HD Dual Lens Rearview Mirror

Source: httpcdn.ubergizmo.comphotos20082car-camera-recorder.jpg
Bluetooth connectivity rearview mirrors
To keep up with modern times, some rearview mirrors offer Bluetooth connectivity. This gives you the opportunity to experience hands-free calls if you did not already have Bluetooth installed in your car. Aside from mobile experiences, these types of rearview mirrors can also offer GPS navigation programs, media format connections for music, motion recording action, and more. There are a handful of high-rated products you can choose from.
Auto-VOX 4.3" Build-in Bluetooth Upgraded Car Rearview
KOBWA Dual Lens Dash Came 5 Inch 1080P HD Car Camera
Auto VOX Wireless Backup Camera Kit with HD Rearview Mirror Monitor
Rearview Mania
Rearview mirrors are overlooked car gadgets that can be upgraded for multiple functions. Some functions include Bluetooth connection, video recording, anti-glare capability and parking guidance. Enjoy the technological advances rearview mirrors can offer you!