The clock reads 11 pm, but your poor stomach is shouting "Hungry! Hungry!" Then it starts to growl. Luckily you own a car which gives you the freedom to head to wherever you want and whenever you want, especially for a late-night run to your favourite supper place.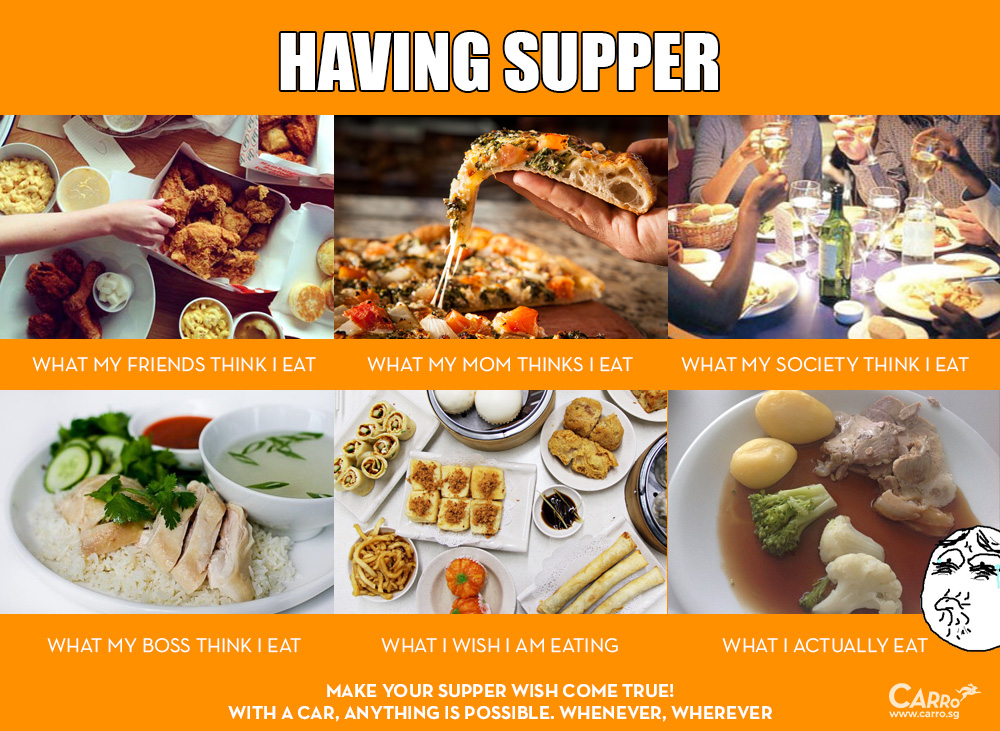 10 Best Supper Place in Singapore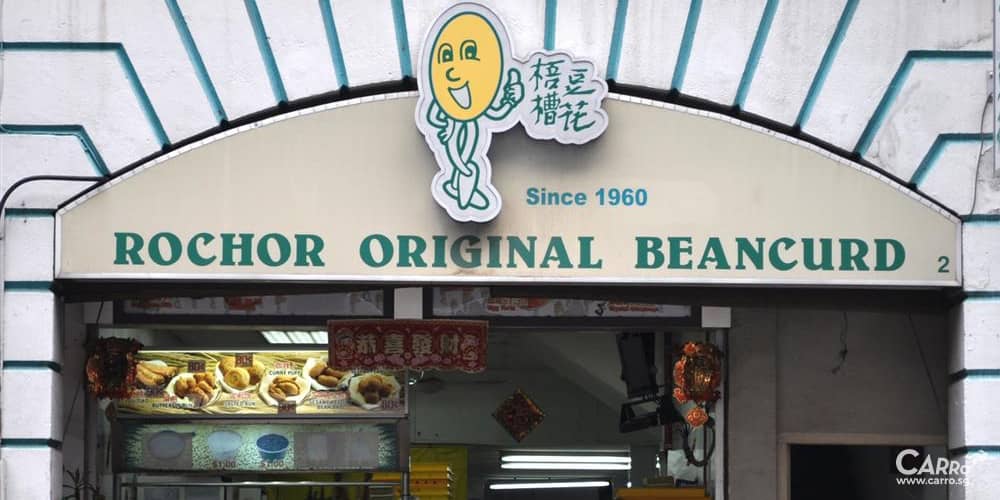 1. Rochor Original Beancurd
2 Short St, Singapore 188211
Created using traditional methods, Rochor Original Beancurd is probably the most original beancurd out there. What could be better than a hot sweet beancurd sliding down your throat on a cold late night?
Drive to Short Street for a late-night sweet bowl of amazing beancurd, perhaps soya milk too!
Type of food: Snack, Light, Soya, Sweet
Price: $
Opening hours: Sun to Thur: 11 AM-1 AM, Fri to Sat: 12 PM-3 AM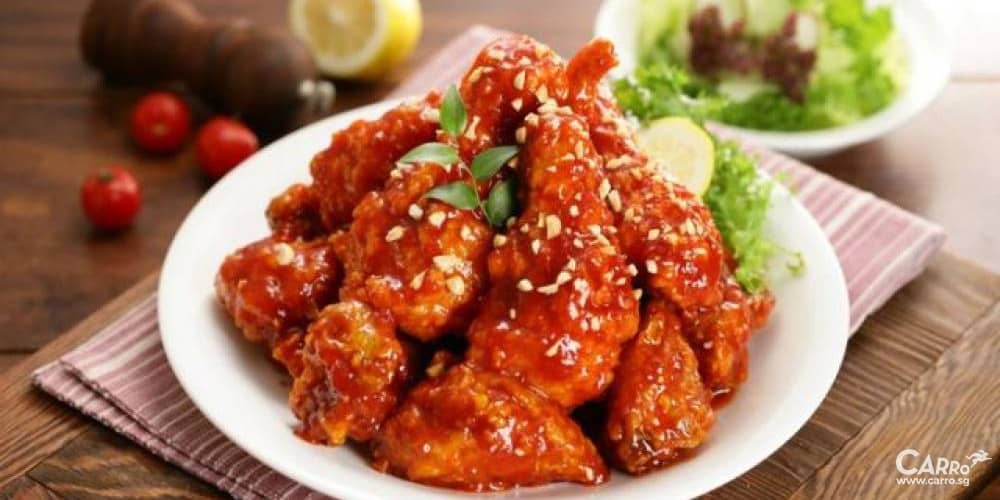 2. Kko Kko Nara 
68 Tanjong Pagar Road, Singapore 088489
What is better than Korean fried chicken as a late-night snack?
Introducing Kko Kko Nara with 4.3 stars on Google Reviews. With a wide array of savoury Korean fried chicken, Soju and Liquor, this Korean shop is a must-go supper place to chill, relax and enjoy the company of your loved ones.  
Type of food: Korean, Fried Chicken, Sweet, Savoury, Korean Beverages
Price: $$
Opening hours: Mon to Sat: 11 AM-3 PM (Lunch) / 6 PM-3 AM (Dinner/Supper), Sun: 6 PM-1 AM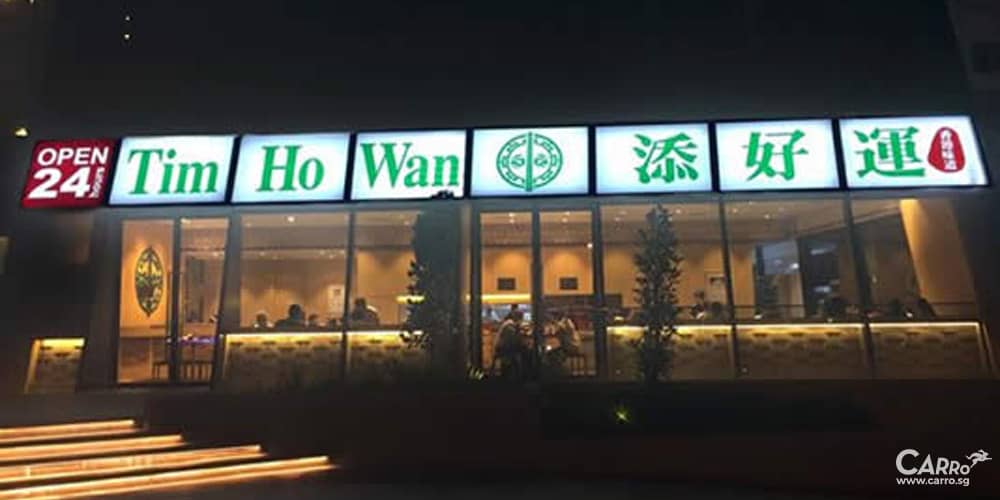 3. Tim Ho Wan Aperia Kallang
12 Kallang Ave, Singapore 339511
A Michelin starred supper place? You got it!
This is Tim Ho Wan, the cheapest Michelin starred restaurant from Hong Kong. As the dim sum is prepared only after the orders are taken, this makes their dishes fresh and succulent.
Drive to the Aperia Mall in Kallang to get the best dim sum as your supper! Located at 12 Kallang Ave, you can reach this place through Lavender too! Now you no longer need to wait till the next day for the Baked Bun with BBQ Pork!
Food type: Cantonese, Dim Sum
Price: $$
Opening hours: 24 Hours Daily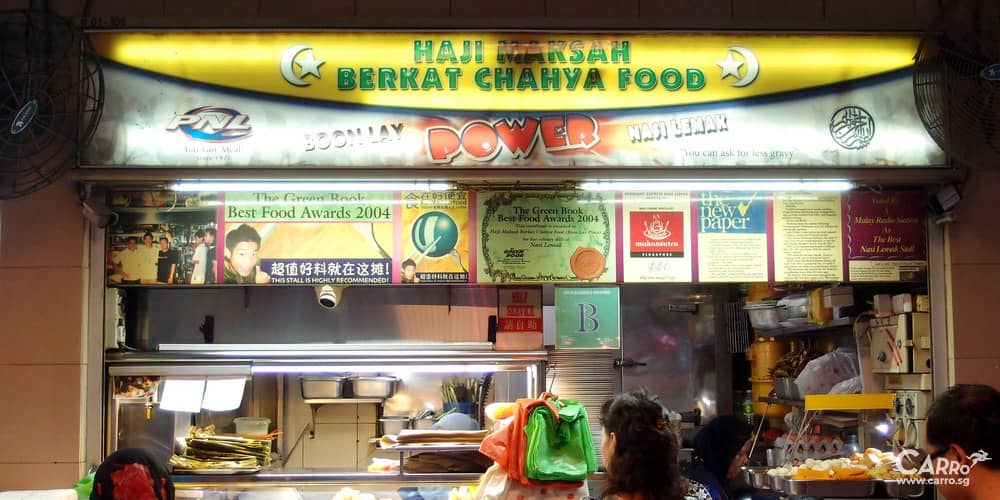 4. Boon Lay Power Nasi lemak
221B Boon Lay Pl, Singapore 642221
Imagine the coconut rice, nasi lemak, paired with the most amazing fried chicken wings and refreshing with the hot and spicy sambal… beautiful food. Established in 1971, this one nasi lemak is probably the best nasi lemak in town.
Food type: Malay, Nasi Lemak, Spicy, Savoury
Price: $
Opening hours: 5 PM-2 AM Daily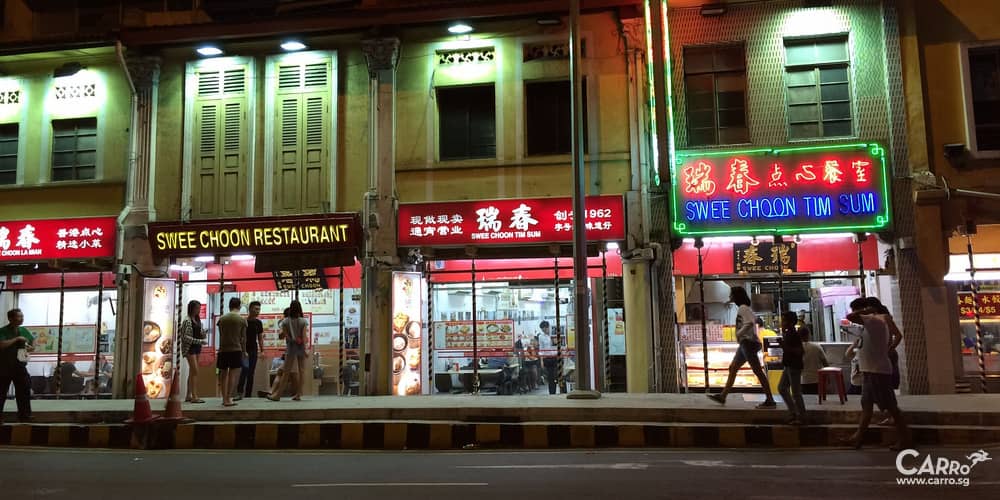 5. Swee Choon Tim Sum
183-191 Jalan Besar, Singapore 208882
Hot Steamy Siew Mai will definitely get rid of the cold you feel at night. Can you imagine the warm feeling in your tummy as this hot treat warm your tummy and heart?
Taste the most amazing Cantonese Dim Sum with a fraction of the prices at Tim Ho Wan. The Custard Bun and not forgetting Xiao Long Bao are must-tries at Swee Choon.
Type of food: Cantonese, Dim Sum
Price: $
Opening hours: Wed to Mon: 8 PM-6 AM, Tue: Closed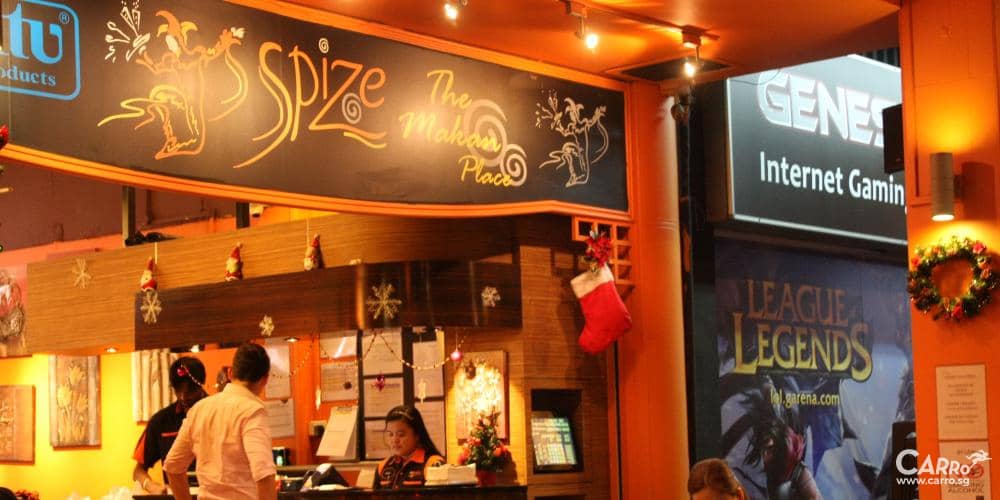 6. Spize
409 River Valley Road, Singapore 248307
Spize your night up with this amazing Eastern and Western cuisine located in the River Valley area. As it is located near the heartbeat of Singapore's nightlife, Zouk, this place never fails to satisfy.
Food-wise, Spice is a great place where you can unleash the adventurous side of you and try "new" food ranging from mee Bandung to banana Prata. Get here by driving to River Valley, just beside Zion road!
Type of food: Asian Fusion, Indian, Malay, Singapore, Mediterranean, Halal
Price: $$
Opening hours: Weekdays: 12 PM to 5 AM, Weekends: 12 PM to 6 AM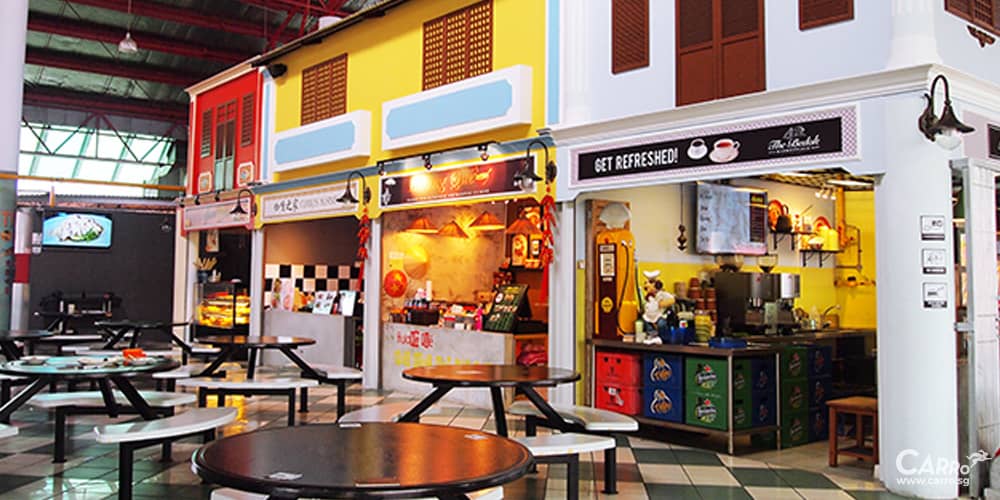 7. Bedok Market Place (formerly known as Simpang Bedok)
348 Bedok Road
Bedok Market Place is the true definition of a food haven and is known as a "food mall". With its unique architecture and food, this place will give you a different flavour for your late-night supper.
Type of food: Large variety, revamped hawker food style
Price: $-$$
Opening hours: Mon to Sun: 11 30 AM to midnight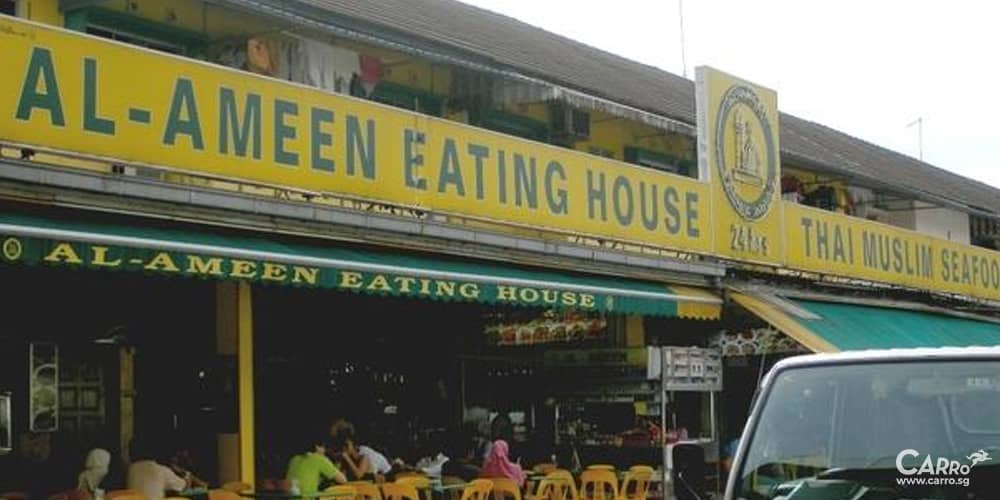 8. Al Ameen
4 Cheong Chin Nam Road, 599729
Why not try a little something different like Indian food! Al Ameen at Cheong Chin Nam Road is always an ideal place for Indian food. I will personally recommend the grilled naan for its tender texture and generous portion! Try Al Ameen now, just drive through Bukit Timah Road, and most importantly, you can park in front of the restaurant itself!
Type of food: Indian, Halal
Price: $
Opening hours: 11 AM–3 AM Daily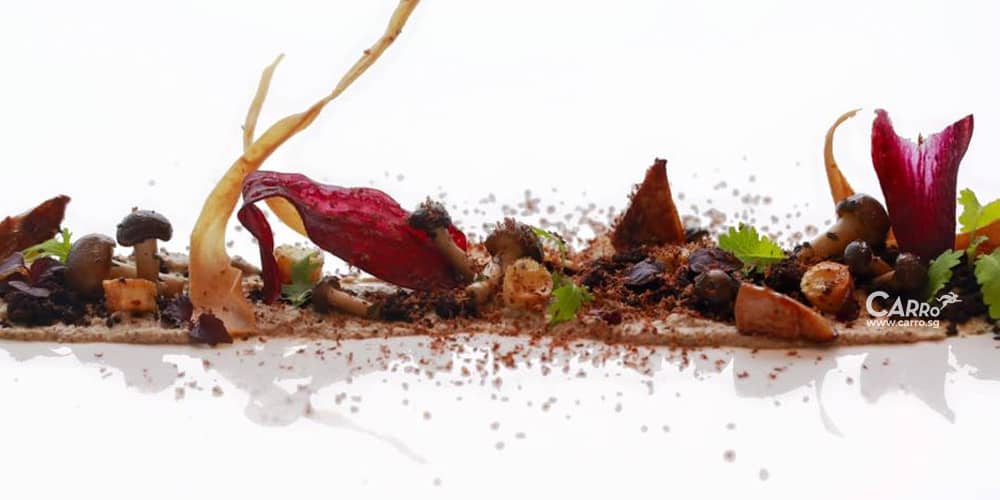 9. 2am: Dessertbar
21A Lorong Liput, Holland Village, 277733
Craving for dessert in the middle of the night, no problem. Chef Janice Wong is here with her plate of savoury treats!
With her expertise, she delivers a whole range of desserts that she had reinvented herself which will be able to satisfy your sweet-tooth craving. With a pricier price tag comes fine dining styled desserts. Located at the cafe heaven of Holland Village, this dessert bar would be easily accessible by car.
Type of food: Dessert, Snack
Price: $$$
Opening hours: Mon to Sun: 3 PM-2 AM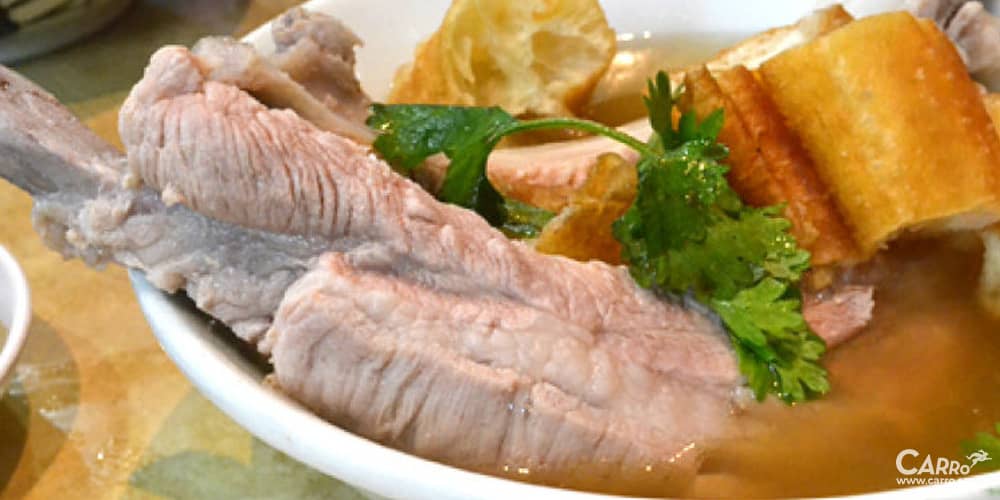 10. Founder Bak Kut Teh
New Orchid Hotel, 347 Balestier Road, 329777
Want some hot peppery soup for supper?
Founder Bak Kut Teh around Balestier Road is the place to be! Here you'll get the most amazing hot soup during chilly rainy nights. Not only will the warm soup warm your hearts, but the tender ribs will definitely satisfy any meat cravings.
This place, in our honest opinions, is definitely worth the drive.
Type of food: Soup, Pork Ribs
Price: $$
Opening hours: Mon to Sun: Wed-Mon: 12 PM – 2 PM, 6 PM – 230 AM
Life is definitely better with a car… So if you're in the market for a car, then CARRO is the place to be!

Browse our wide selection of high quality and affordable pre-owned cars today. Enjoy peace of mind with CARRO's unique assurances like the first of its kind 30-day wear and tear guarantee that grants you full access to our workshop for 30 days, absolutely free-of-charge, and our special 3-day return policy that lets you return the car if it's not right for you!