Almost every car owner in Singapore spend less than 10 years with one car. And that's primarily due to Singapore's Certificate of Entitlement (COE) system – it becomes more worthwhile to sell the car before the COE ends and switch to a new one.
But selling a used car isn't the most straightforward process. It is, most of the time, taxing and troublesome. There are questions you'll need to ask yourself before you take action: Do you sell your used car directly to a buyer or dealer? What are the things you need to consider before making a deal?
To help you with figuring the best way to sell your car, we've come up with a comprehensive guide that will hopefully answer all the questions you may have!
This guide will cover the different ways you can sell a used car, the pros and cons of each option, what you'll need before you can sell a used car and some tips and tricks to help you along the way!
Ways to Sell a Used Car
There are three main ways to sell a used car in Singapore: selling your used car to dealers, selling to a direct end-consumer and selling through consignment agents.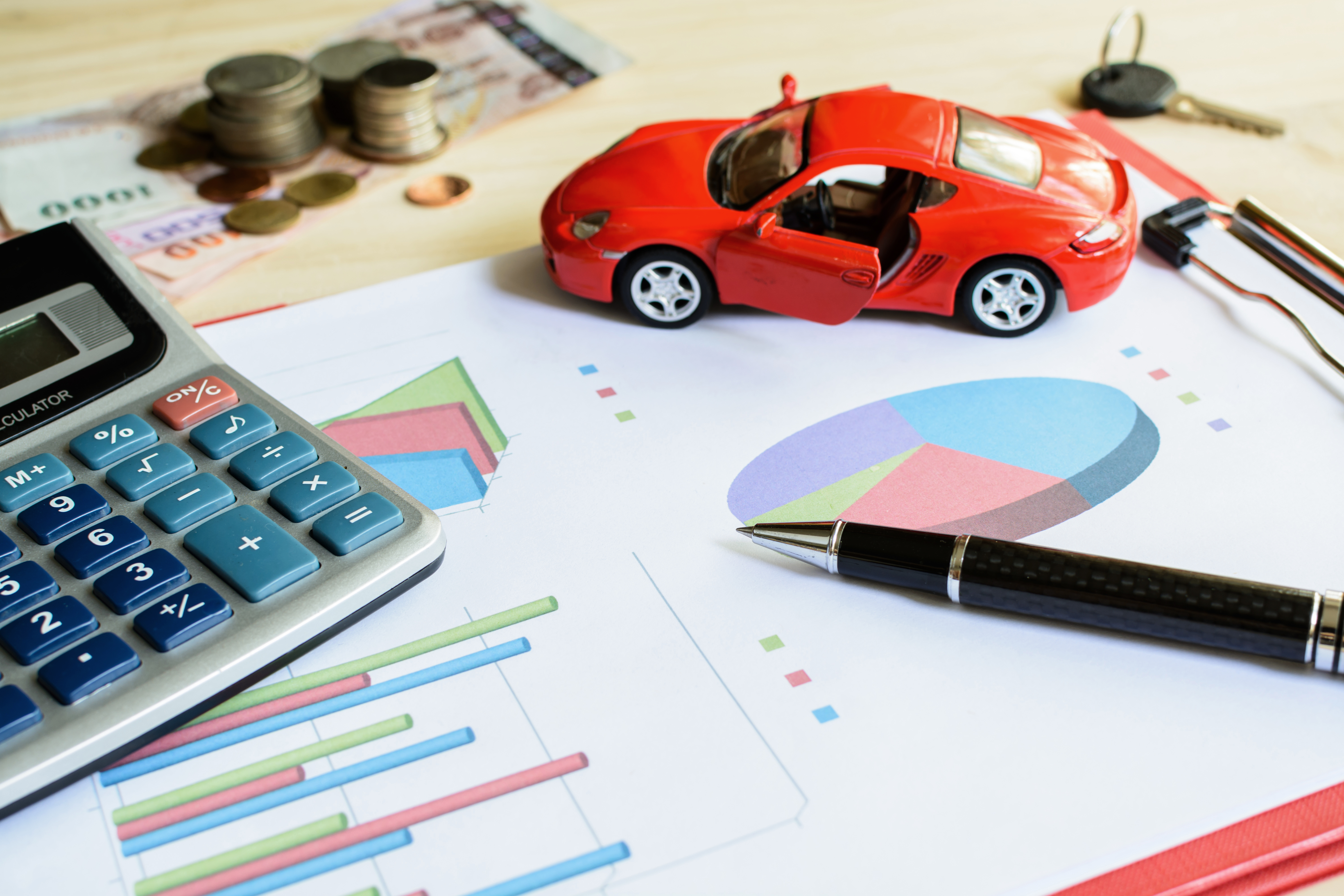 To us, there isn't a method that's better than the other. It really depends on the needs of each individual because every method has its own pros and cons. Whether you want to sell it fast, want a hassle-free experience or just want the best price, understanding your wants and needs will give you a clearer mind and help you make your decision on which route to take.
After you've got a clear understanding of what you want and need, the next step will be to understand the pros and cons of each method.
1. Sell Used Car to Dealers
In Singapore, the most common method to sell a used car is by selling to a dealer. There's an abundance of used car dealers for people to choose from and they're not very picky with what the type of car comes in. A major plus point is how easy the entire process is.
Used car dealers will usually handle everything for you, making the entire process easy and convenient. These dealers will handle all the paperwork and sometimes even go straight to your doorstep to facilitate the sale.
But aside from the top-notch service that you might receive, there could also be some negative points about selling your used car to a dealer.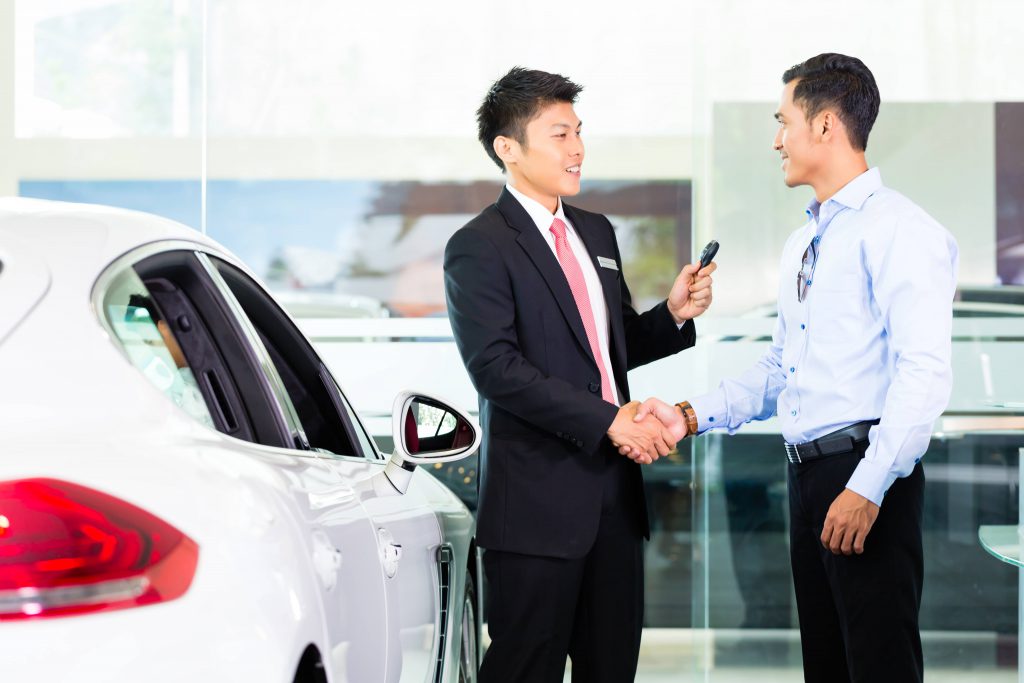 The biggest challenge with selling your used car to a dealer is the price. Dealers tend to give lower offers because they have to consider their overheads when they sell your car to the next owner.
There's also the perception that used car dealers can be rather shady and unscrupulous. Especially if you don't know your stuff, there's always the possibility of getting cheated when you deal with them.
These scams can take different forms, from taking issue with your car's insignificant faults in a bid to lower the valuation to adding in hidden clauses and fees. So when you sell a used car to a dealership, you must check every single thing you sign. Make sure all agreements are written and visit different dealerships to get a feel for the valuation of your car.
Another pain of selling your car to a dealer is the hassle of going from dealer to dealer to get a quote for your car, which is super time consuming and troublesome. Luckily, companies like CARRO have streamlined the process by providing a seamless car selling experience through their huge network of verified dealers.

By going through CARRO to sell your car, you will be getting multiple quotes in just 24 hours. Just visit carro.sg and fill up your contact details. You will be contacted within 15 minutes by one of our car experts to arrange for an inspection at the CARRO Lounge. Then, we'll list it on our auction platform which has over 1,000 dealers participating to get you the best possible price. To read about the entire process, check out this article here!
2. Sell a Used Car through Consignment
As compared to selling to a used car dealer, selling your used car through consignment will usually fetch a higher price. And that's because you're the one who gets to set the preferred price. Selling a used car through consignment is arguably the most convenient and rewarding option available.
But what exactly does it mean to sell a used car through consignment?
When you sell a used car through consignment, it means that you're getting a professional to sell the car for you. The agent will help you with the marketing of your car (at the agreed selling price) in used car listings or their own networks while you still retain the legal ownership of the car.
Although most consignment agents work in a similar way, each agent has its own style. Some will insist on keeping your cars in their showroom so that they can recommend your car to walk-in customers. So leaving your car in the showroom, it allows dealers to give bigger exposure to your car.
And most importantly, you barely have to do any work as the consignment agent will be doing all the hard work for you.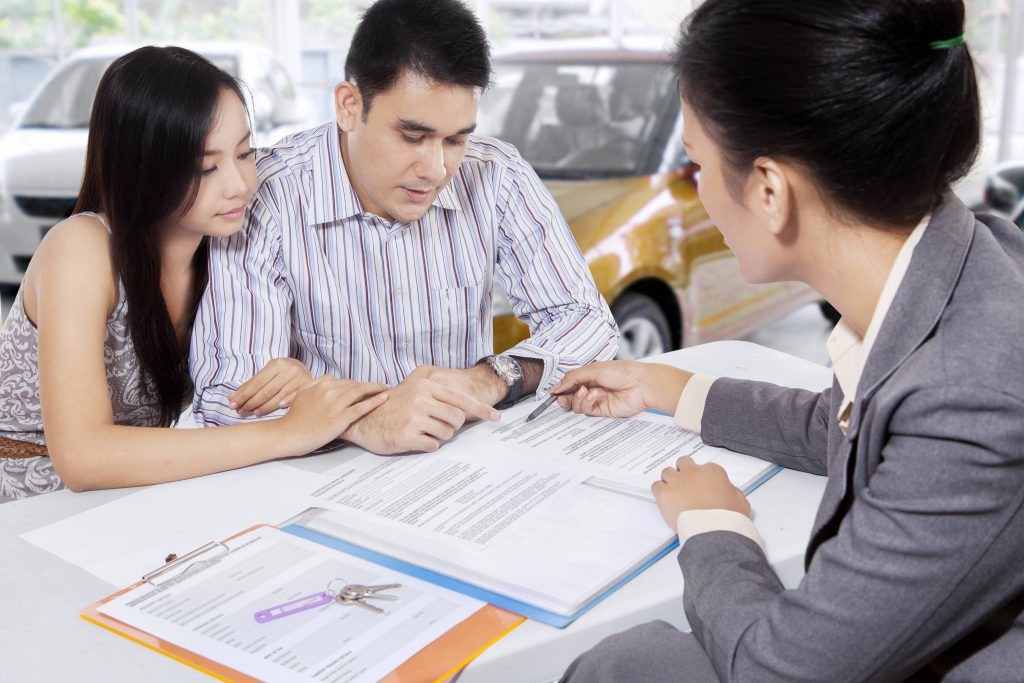 A big problem that sellers face is in choosing the right consignment agent. Choosing an agent that's inexperienced or lacks initiative will definitely hurt you.
Also, the fees involved differ from agent to agent. But many consignment agencies charge a flat fee (which usually start from $500) to 1% of the selling price. The fees are agreed upon when you engage these agents. So make sure you're aware of it.
While some consignment agents let you (or want you) leave your car in their showroom, there are others who don't. This means that you have to bring your car down for viewing whenever there's a prospective buyer. So you can imagine that it's quite time-consuming and troublesome. And to make things worse, your car might not be sold for weeks or even months.
3. Sell a Used Car to a Direct Buyer
Selling your car to a direct buyer used to be extremely difficult. You had to post it in the Classifieds section of newspapers and will take a long time to get a sale. But with the invention of the Internet, that has changed.
Now, all you need to do is post an ad and wait for the call of a prospective buyer. It's really that simple.
Or is it?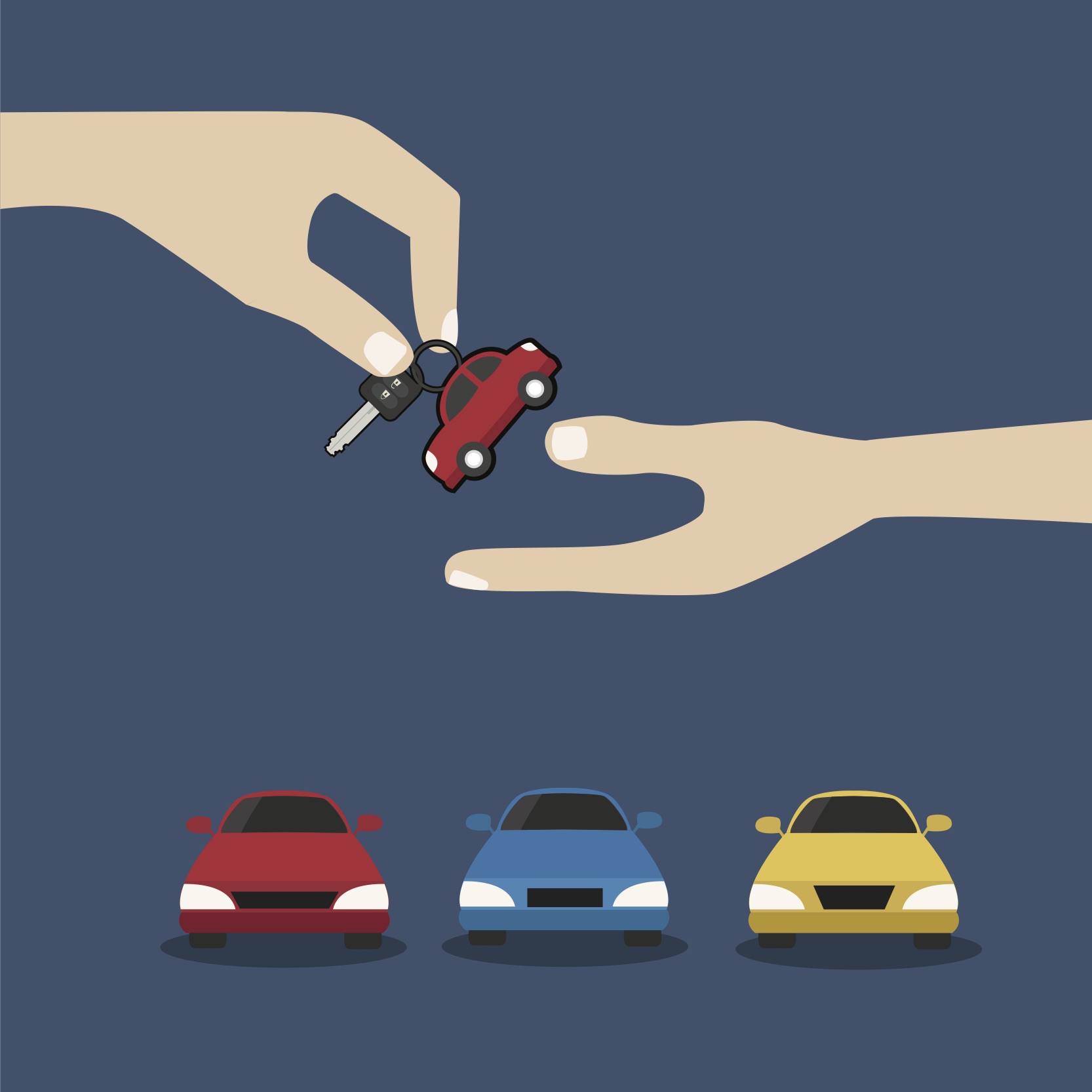 Of course, it isn't.
When you sell a used car directly to a consumer, you're not only the seller/owner, you're the "dealer" too. Which means, you're the one making all the decisions and handling all the paperwork. This simply means – more time and even more effort.
Selling your car on your own is not something we'd recommend for those of you who lack experience in the used car market, if you don't have a lot of time to settle everything on your own and if you don't have the patience.
But you'll be rewarded for all your troubles and hard work – you're more likely to get to sell at a higher price as compared to the other options because no one else to take the cut from you.
Preparation, Process & Information
Each method of selling your car requires different paperwork. You'll also need to know your car inside out and understand its problems and selling points. But first and foremost, you'll need to know how much your car is actually worth.
Finding the valuation of your car is a massive task on its own. One way for sellers to find out the valuation of their car if by comparing similar models on car sites. Sellers would also test the market by going from dealer to dealer to get a sense of how much their car is worth. This is definitely a tedious task and will be super time-consuming.
Another way for sellers to get an idea of how much their car is worth is by putting it up on auction platforms where dealers would bid for your car. This usually takes just 1 day to complete and the valuation is pretty accurate.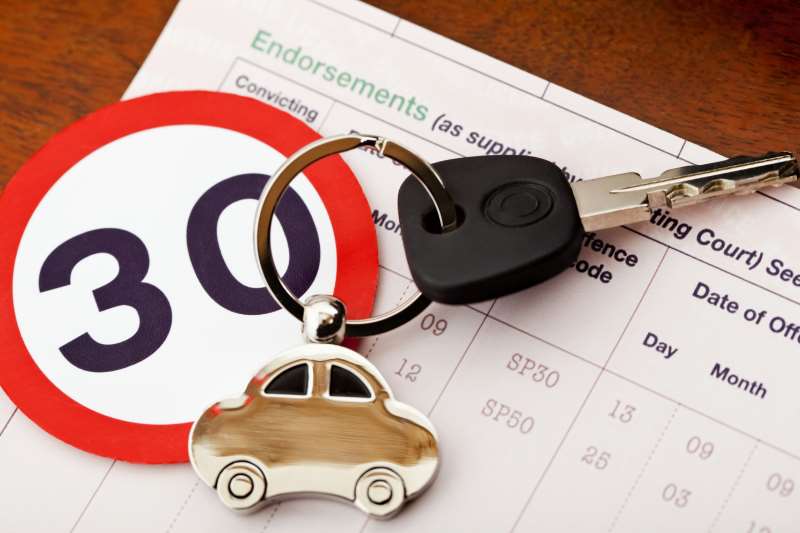 Here's what you need to prepare and what you can expect when selling through the various methods.
Sell a used car to a dealer
You'll need to sign a Purchase Agreement. The agreement is to put the sale in black and white, making you contractually bound to sell your car to the dealer.
Another form needed is the Request for Full Settlement form. The dealer needs this document to settle the outstanding loan balance with the bank. Do note that you won't need this document if you don't have an outstanding loan with the bank.
After signing these forms, you and the dealer will have to decide on a Handover Date. To protect yourself from any false claims or disputes, make sure the date is clear on the agreement.
On the handover day, log on to SingPass and use the transfer vehicle ownership function. Follow the steps on the SingPass app to officially transfer ownership. A full guide on how to transfer ownership can be found here.
Although you could go down to the LTA Service Centre to transfer ownership, it's much easier done on the SingPass app. The process is a guided one and you don't have the make the trip down to their office. Plus, due to COVID-19 restrictions, walk-ins aren't allowed so you'll have to make an appointment in advance.
Sell a used car through Consignment
Nothing much, really. When you sell through consignment agents, these agents will handle the entire process for you. They'll do the marketing of your car, handle enquiries and all the paperwork.
Sell a used car directly to a consumer
When you sell a used car directly to a consumer, there are even more things you need to prepare. First and foremost, you'll need an Indemnity Form. The form is to protect you from any liabilities during the test drive (which the buyer will definitely request for).
If the buyer is happy with your car and a price is agreed upon, you'll need a Sales Agreement Form to confirm the sale.
Then comes the tough part, settling the loans. As the seller, you'll need to make sure the car loans have been paid before you transfer the ownership. If you need help with settling the existing loan, you should visit a reputable financial solutions provider.
When the financing part is done, you (and the buyer) will need to head down to the Land Transport Authority office to complete the transfer of paperwork and there will be a small fee of $25.
Sounds like a lot of work, eh? Well, it is! But there's more.
Make sure to include as many details as possible in your car listing and use social platforms to advertise. An excellent way to get your car to stand out is to use interesting details (custom seats etc.) at the very beginning and create a story for your car.
Here's what the average buyer will look out for:
Make and Model
Mileage: Most of the time, higher mileage means a lowered value because it shows how much your car has been used.
Horsepower
Date of Purchase: Important in informing buyers how long has your car been used and how long is left in the COE.
Desired Sale Price: As with almost any other purchase, the price is usually the most important thing.
Depreciation
De-registration Value
Owner Count
Road Tax and Expiry Date
Declaration on Car Modifications: One person's treasure can be another person's trash. Everyone has a different perception of car modifications.
Good luck!
What about CARRO?
If this is too much work for you but you don't really want to lose out on the highest possible price, you can always engage CARRO to streamline the entire process and enjoy a fair and transparent experience.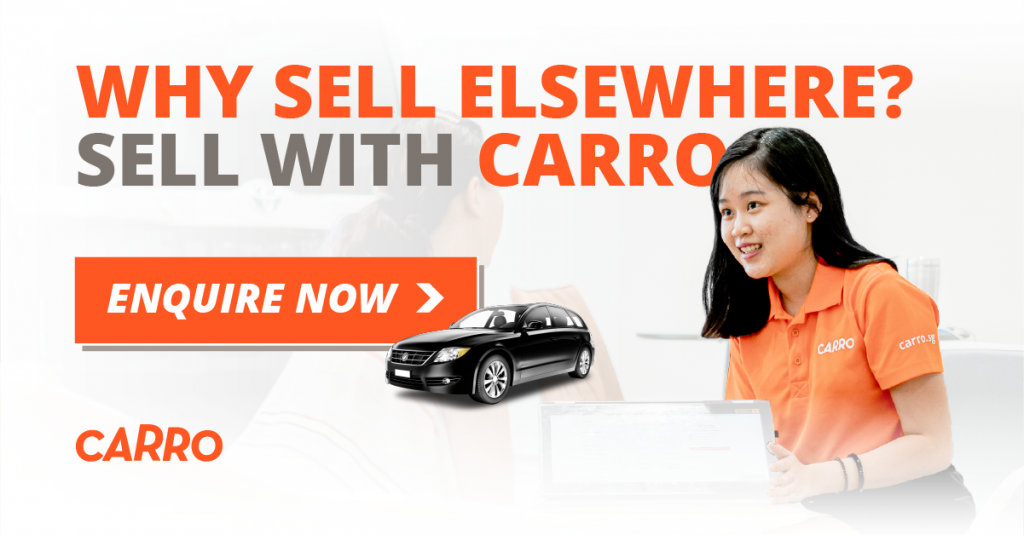 CARRO takes away all the hassle that traditionally comes with car selling. There's no need for you to go from dealer to dealer, you'll be protected from any unscrupulous tactics from dealers to lowball you and you'll only deal with CARRO throughout the entire process.
Additionally, there are no hidden fees or transaction fees involved, so you'll get to keep the full valuation of your car. Even if you don't agree with the best price that we can get, you can walk away feeling like you didn't waste time or money. It's quick, it's transparent and it's a pressure-free way of selling your car!