Remember the last time you sold your car? Were you able to get a satisfactory price for your car? Or were you pressured into accepting a potential lowball offer? Don't answer that, we know it was probably not the best of experiences. 
That's just how it usually goes whenever you sell your car in Singapore. It's hard work trying to get a good price for your car because everyone (buyers and sellers) is trying to score a good deal for themselves. 
Additionally, the process can be quite troublesome and daunting having to meet so many different dealers, and the likelihood of getting a lowball offer is also extremely high, even if you're selling your car through the popular Auction Networks.
The situation looks dire… is there anything or anyone that can save us?
The Better Place to Sell Cars
Introducing CARRO – the better place to sell cars! 
Selling your car through CARRO takes away all the hassle that traditionally comes with car selling. There's no need for you to go from dealer to dealer, you'll be protected from any unscrupulous tactics to lowball you and you'll only deal with CARRO. 
Additionally, there are no hidden fees or transaction fees involved, so you'll get to keep the full valuation of your car. It's quick, it's transparent and it's a pressure-free way of selling your car! 
Here's how it works.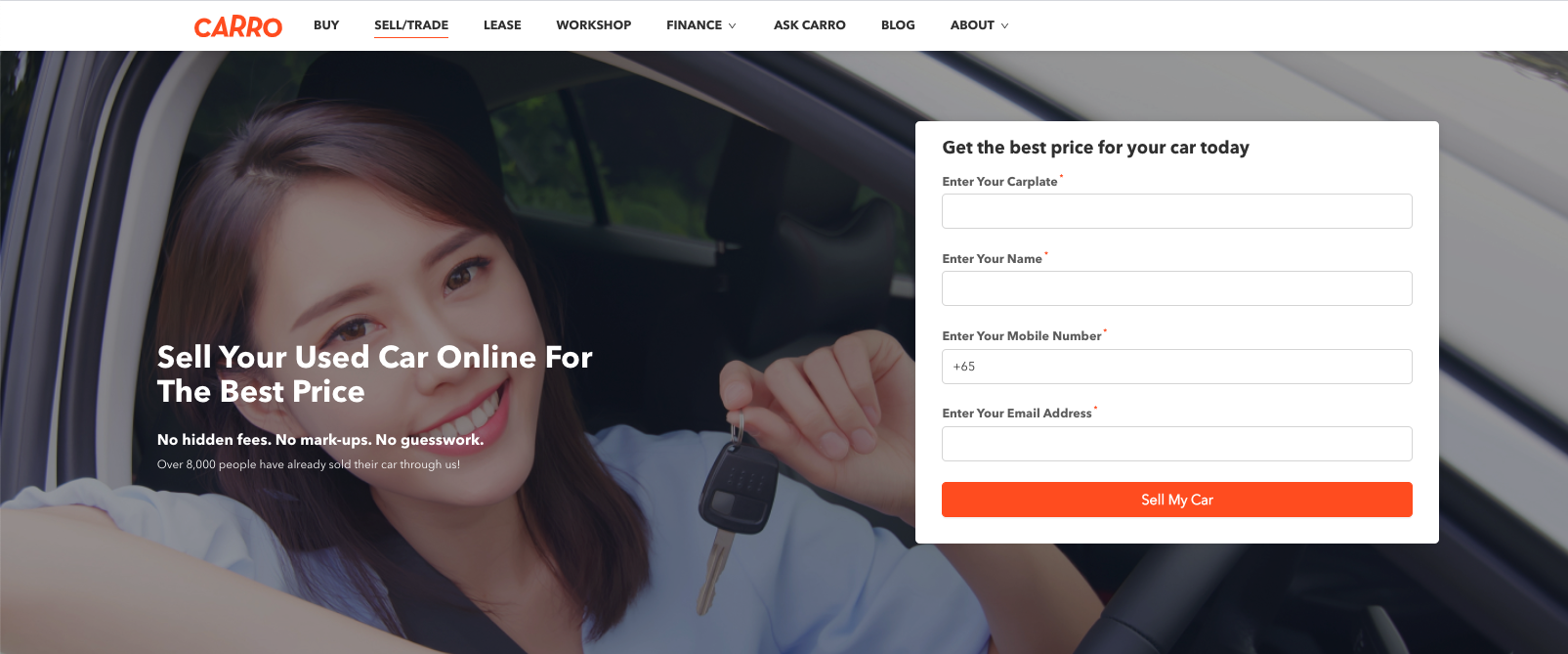 Firstly, visit CARRO's website to key in your details and car details. Afterwhich, one of our car experts will contact you in under 15 minutes – yup, we're that fast!
Once we've contacted you, we'll need to get your I/C number to verify your ownership and pull out more details of your vehicle via the One Motoring website. Then, we'll come back with the best offer for your car!
If you're satisfied with the price, the next step would be to head down to our CARRO Workshop for an inspection.
2. Inspection at CARRO Workshop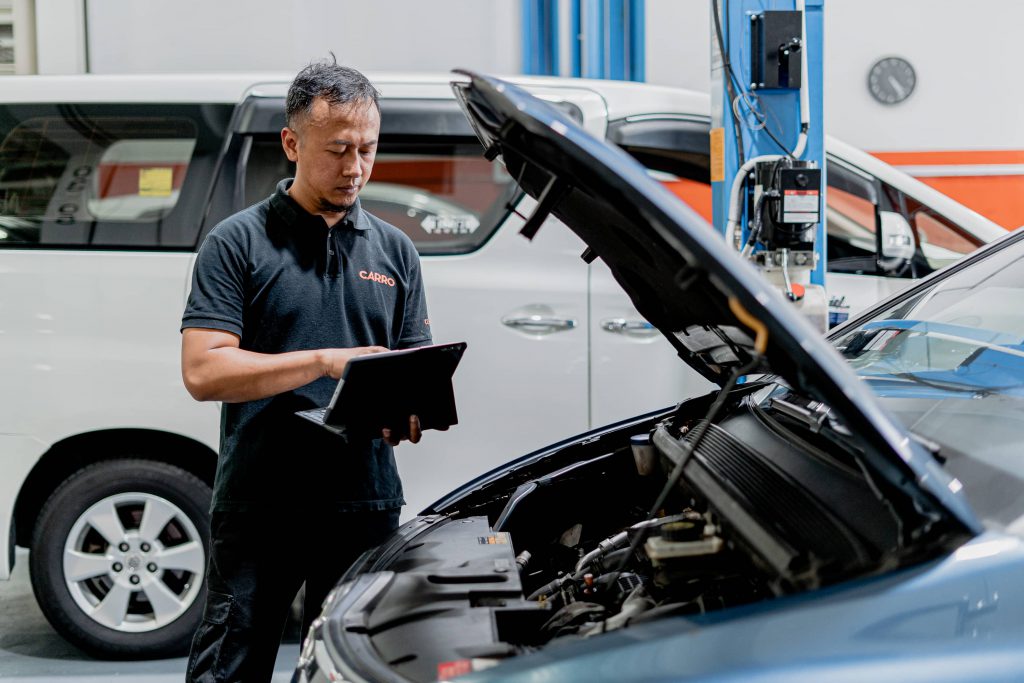 The inspection process will be managed by our trusted mechanic where he'll professionally inspect all aspects of your car for any problems, which shouldn't take more than 30 minutes.
If we find anything that isn't working during the inspection, the costs of repairs will be communicated clearly to you. 
These adjustments in price will follow our guidelines for the common cost of repairs, which empowers you with greater peace of mind knowing that we're not deceiving you with bogus prices and removes any doubts on how your valuation is calculated.
3. Completing the Sale
Once the inspection is done, and if you're satisfied with the price offered, we'll proceed to make arrangements to finalise the deal.
This includes taking care of all the paperwork and admin matters for you at no additional cost. Additionally, you won't even need to fork out a hefty sum to settle your outstanding loan yourself, we'll take care of it too! All you've got to do is sit back and relax until the sale is completed.
The entire process is guaranteed to give you full assurance through our fair and transparent practices while getting you the highest price for your car. You'll only be dealing with CARRO and don't need to worry about being pressured to accept a deal you're not satisfied with.

Experience a better way to sell your car and enjoy a delightful experience at CARRO today!
Don't believe us? Check out these reviews: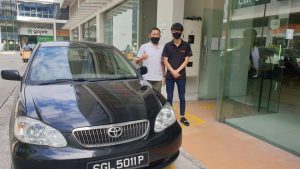 Great experience with Carro! With the friendly, service-oriented and experienced personnel like Ivy and Kai Wen, it makes selling our car almost seamlessly. Both of them are not only very experienced, but they are also very professional in serving their customer while Kai Wen explained all the details to me. Got the best offer for my car almost instantly from Ivy. It just gives the seller ease of mind with their great service.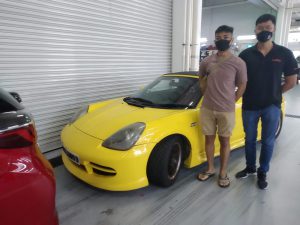 Carro guided me through on the process of the selling of the car and explaining the terms that I don't understand. Also, Carro has ensured that the car was able to be sold at a higher price. They were patient to meet my needs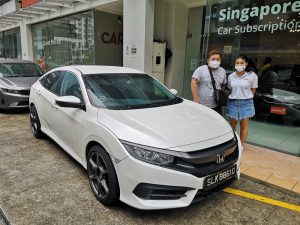 Efficient and hassle-free process. Manage to secure a good price for my car.