North Carolina – The Home of Flight
North Carolina is a seemingly small state as from north to south, it doesn't hold a ton of land mass. East to west, however, this state extends from the Atlantic Ocean across to Tennessee making it a short but wide state. From mountain ranges to swimming in the ocean, this state offers something for everyone. A popular stop when driving down the eastern seaboard, North Carolina sits as an excellent stop for road trips between New York and Florida.
Cornered by the tall Appalachian Mountains on the East this state is well protected from storms and typically keep moderate temperatures. With summers in the comfortable 18-21 degree range and the winter months staying close to or slightly above freezing temperatures, this state is quite liveable.
For this road trip, beginning in the west, we start from the mountains to give you a unique look at some of North Carolina's less touristy areas. Here you can hide away in the mountainous planes and easily fill your day. We will slowly make our way east for a refreshing dip in the ocean.
Great Smoky Mountains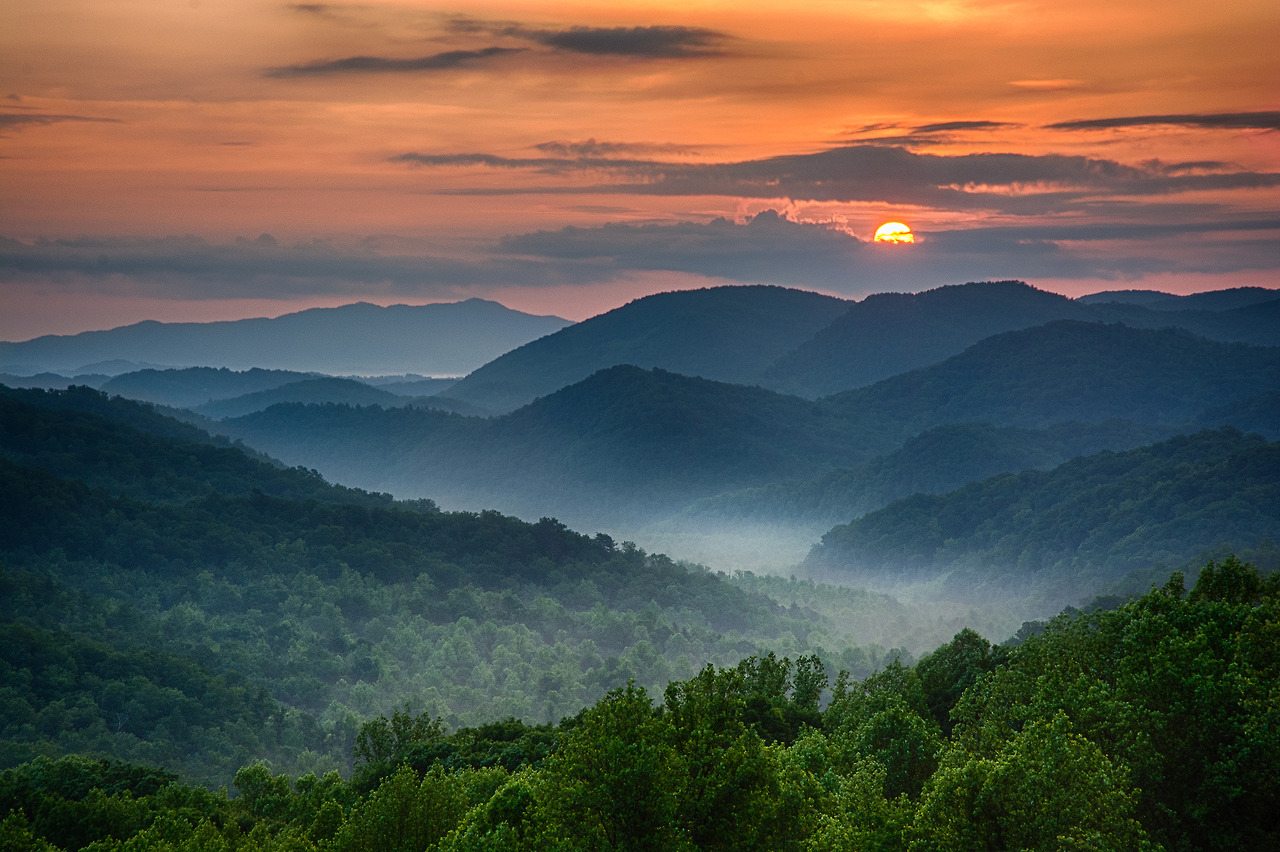 A trip through these gorgeous Appalachian foothills is a sight of its own. Rolling hills with thick forests, breathtaking sunsets and unforgettable rivers and waterfalls. There is so much to do in this area that you will be able to spend days or weeks in this area. In combination with the neighbouring Nantahala National Park this area has 600 miles of trails. Hiking, mountain biking, horseback riding and ATVing are only a small list of activities in this area. With countless campsites and even a few bed and breakfasts in the area, you will be able to find the perfect place to rest your head. Be sure to take a dive in some of the refreshing waterfalls and rivers in the area. Keep your eye open for alligators but rest assured; due to the cooler temperatures in this area, you are unlikely to see any.
From here, escape the jungle for a walk through the city by driving east to the ever popular city of Charlotte, North Carolina.
Charlotte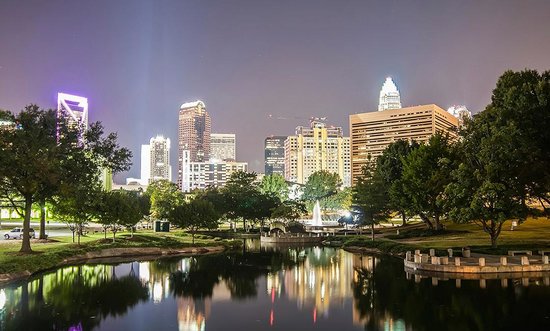 Even though Charlotte is the largest city in North Carolina it is not the capital. There is many sites and activities that will you busy for as long as you want. Sports lovers will want to see the NASCAR museum or take in a Carolina Panthers football game while the Discovery Place Science will keep your kids interest and enlighten them with knowledge. Once you get tired of the bustle of the city, take the short drive to Lake Norman to unwind on the beach.
A short drive north east will take you to North Carolina's capital city, the vibrant Raleigh.
Raleigh

As North Carolina's capital city, Raleigh is home to a busy downtown core and relaxed suburbs. This university town is located in central North Carolina just east of Charlotte. You will notice that this young city is home to trendy boutiques and a buzzing nightlife. You're sure to get a strong taste of culture heading to the many historic sites and museums in this part of the state. All of this is mixed into the rolling hills and nature trails makes this one of the most beautiful cities in the state.
After that, you can look forward to sun, salt and sand while relaxing in some of the beautiful coastal towns.
Crystal Coast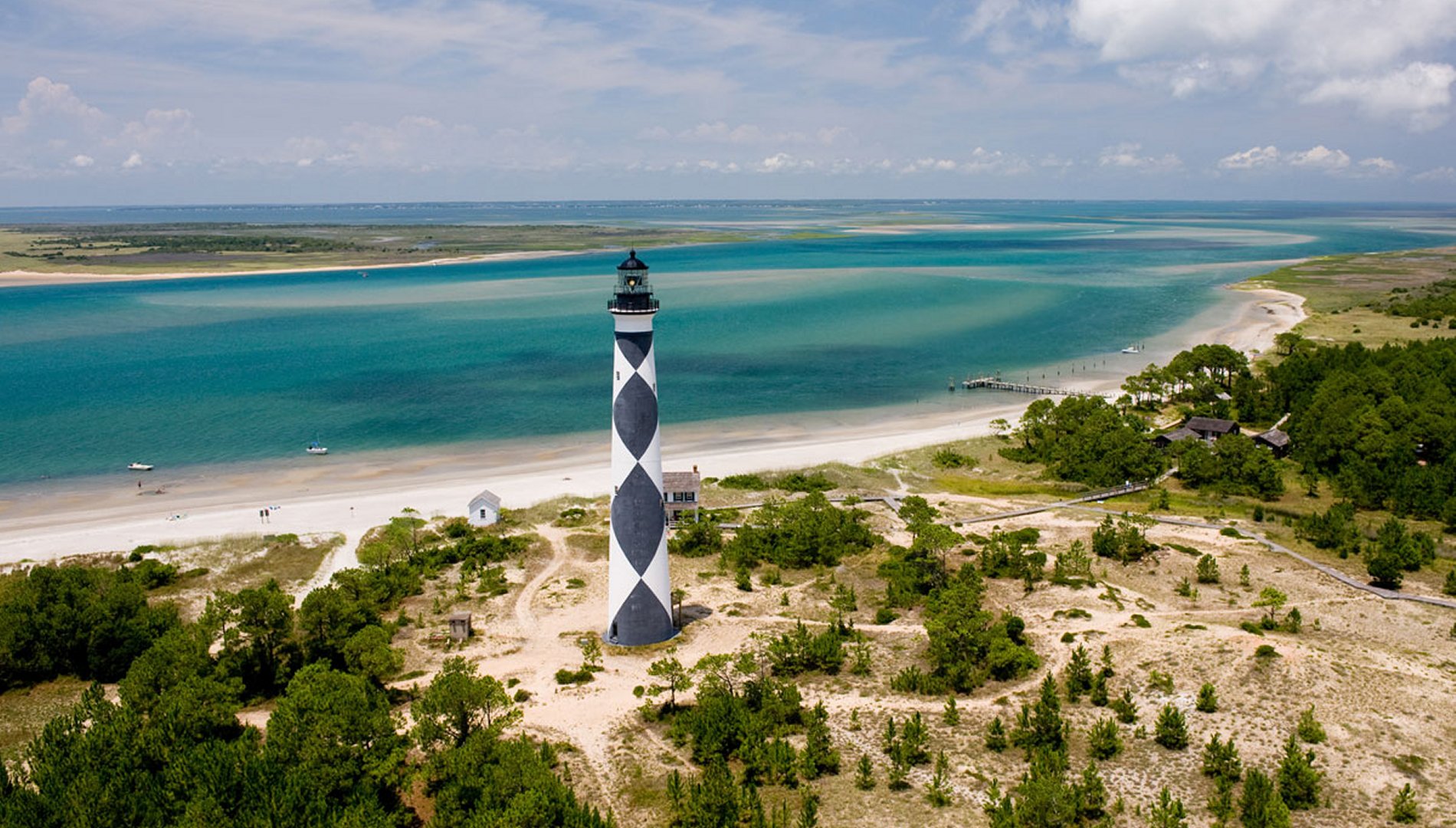 Alas, you've driven far enough east to hit the beautiful Atlantic Ocean. This coastline is studded with many lazy beach towns. With countless beautiful islands accessible via highway, this is one area you will be so happy to just get in your car and drive. Never very busy, with a beautiful uninterrupted coastline, you will be able to find quiet areas all over the place. A visit to the beautiful Topsail Island is highly recommended. You truly can't go wrong with any of the white sandy beaches in this stretch.
Read about more road trips here!