New Mexico – The Land of Enchantment
New Mexico may seem like a small state, but there is loads to do here. From natural monuments to old west ghost towns, you will be amazed with the sights and sounds of this state. This part of America used to be a Spanish settlement dating back to the 1600's. Hence, there are many historical spots to be seen throughout this desert state.
We'll start our journey in the fourth largest city in the state: Santa Fe.
Santa Fe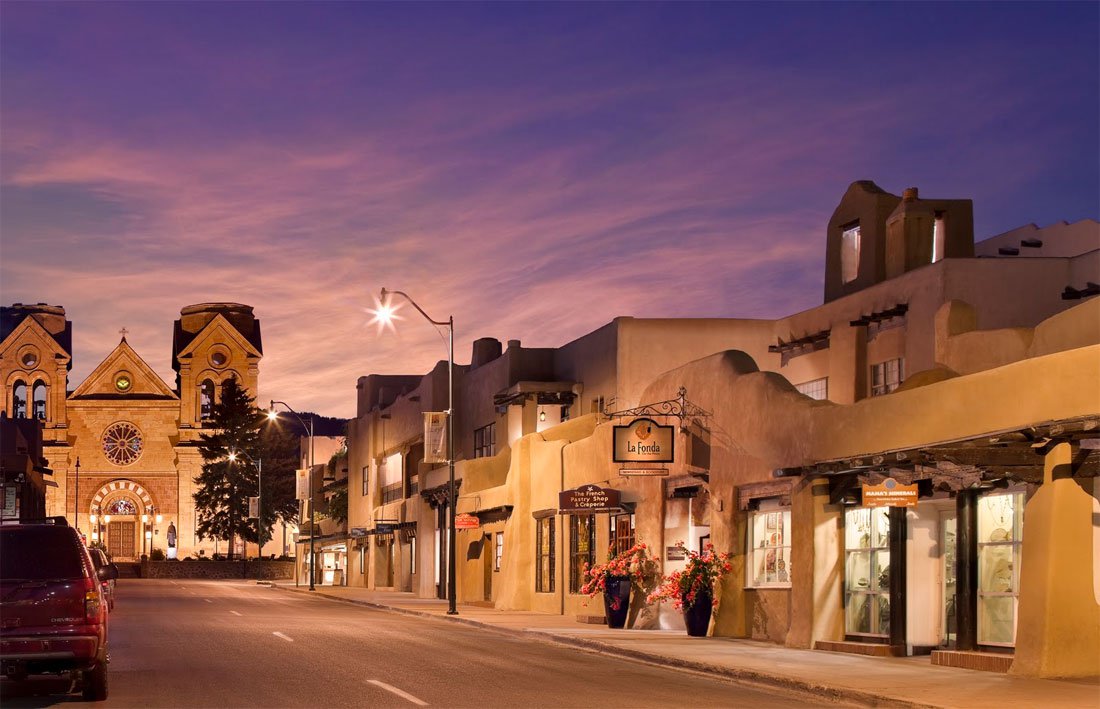 Originally a Spanish colony in the early 1600's, Santa Fe is rich with history. Its unique architectural style makes it a stunning place to drive by. This small town is the capital of New Mexico and is the oldest capital city in America. There are many activities and sights in this town. You can entertain the family by taking them to Liquid Light Glass, which is a place that creates art out of glass. It is located in an art district on a street that focuses on local artists. You may even be lucky enough to take an art blowing class. If you are more of a nature lover, there is Camel Rock Monument for you to explore.
From Santa Fe we'll travel west to the awe inspiring Pecos National Historic Park.
Pecos National Historic Park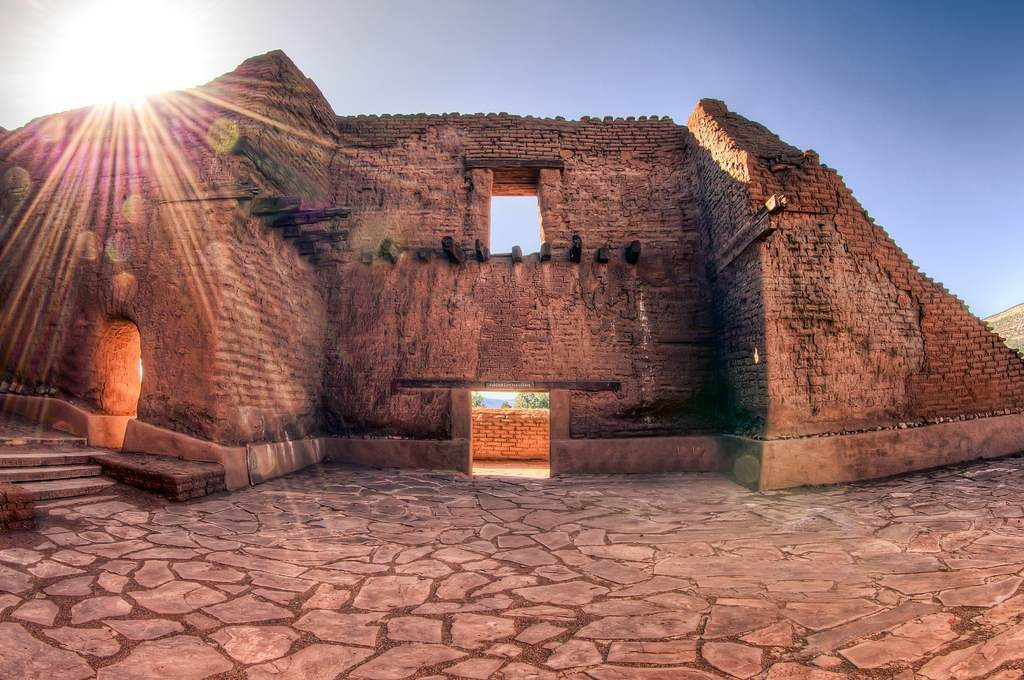 This is a site that features ancient ruins, trails to walk and hike and history to explore. Situated on thousands of acres of land, this could take a few days to explore. We suggest starting at the Pecos Pueblo. This is a collection of villages that date back to 1100 AD. Take a walk through the village and explore mud and stone houses that are still standing. Another feature of this great place is the Forked Lightning Ranch. It is a former cattle ranch that brings you back to old western time. It has a tavern that civil war fighters frequented.
It's just a short 80-minute drive to the largest city in New Mexico: Albuquerque.
Albuquerque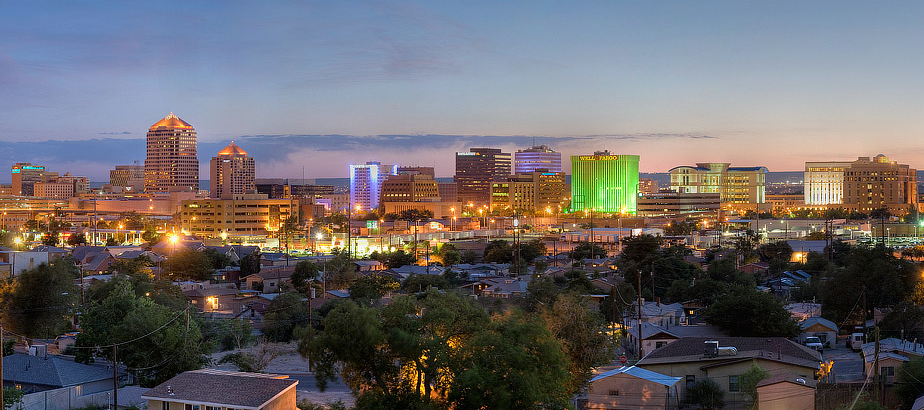 This is New Mexico's largest city at over 550 thousand inhabitants. It sits in the desert and sees desert-like weather. There are many activities and adventures awaiting you in this city. We recommend the Sandia Peak Tramway. It is a 15 to 20 minute ride on a tram that overlooks the entire area. At 2.7 miles long it is touted as the world's longest ride of its kind. If you aren't too fond of heights there is the Petroglyph National Monument. Let your kids, or your inner kid, run and explore this 17 mile canyon. There is said to be nearly 15 thousand images on rocks scattered throughout this place. It is an excellent experience for the whole family and features an easy trail to walk – you can even bring your dog along. Also, there are museums, theatres and nature parks throughout the city for a nice picnic.
From here we will head a few hours south to a place that will take your breath away.
White Sands National Monument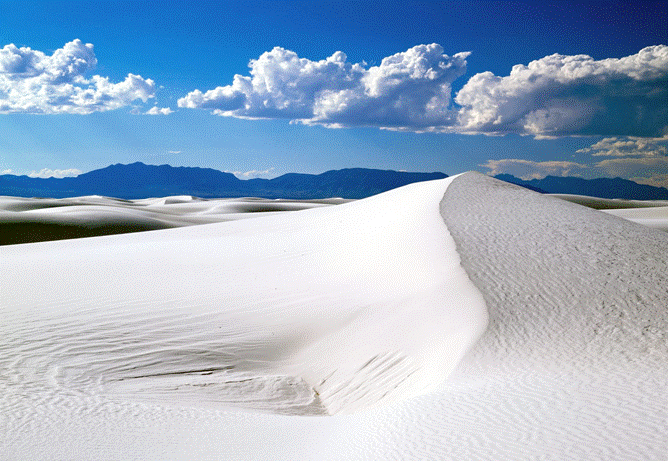 You're going to have to pinch yourself when you see this. Walking up to this monument, you'll think you're walking on another planet. You will be surrounded by white sand and crystal clear skies. The sand is actually formed from gypsum crystals and is the largest site of its kind in the world. This type of formation is exceptionally rare since the crystals are water soluble – the gypsum is allowed to form here because of the dry climate. Military bases encase the dunes and military planes can often be heard.
Read about more road trips here!