Louisiana is your typical Southern American state with large plots of land with giant homes. Louisiana is rich in history, dating back to the cotton fields and seemingly endless marsh. Most people don't realize that this state was purchased from France in 1803 for $15 million USD (equivalent to $250 million USD today). Located on the southern region of the US, this state lies on the Gulf of Mexico giving it a large amount of ocean access to warm tropical waters. This area is famous for its Mardi Gras party that happens every year in late February to the beginning of March. Thousands of people gather in the street to celebrate the festivities.
We will start our journey back in time at Fontainebleau State Park.
Fontainebleau State Park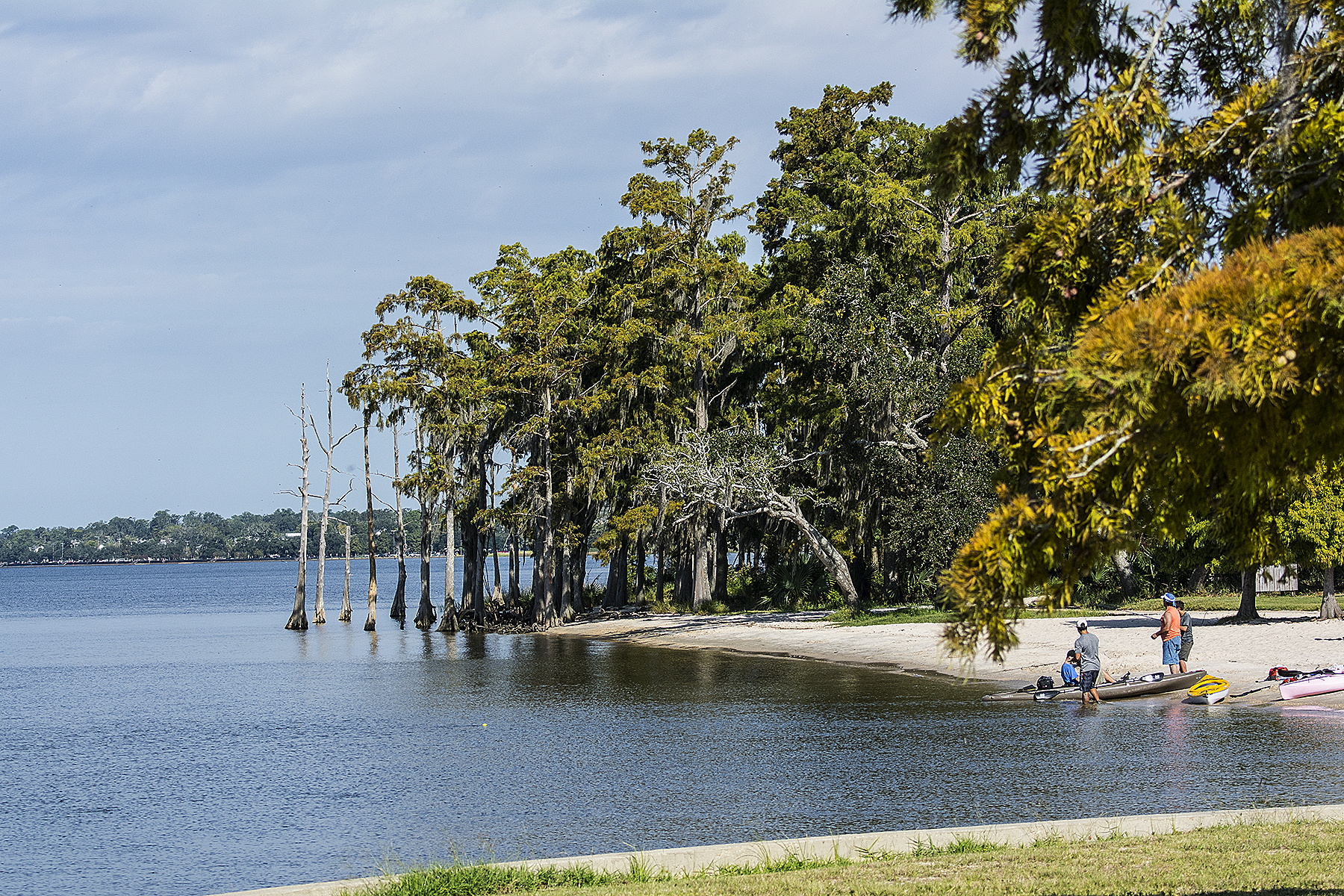 This area is great for any nature buff as you can have your choice of forest adventures, or waterfront sports. A great place to dock a canoe or paddleboard, this state park is a beautiful natural setting for a tranquil afternoon spent in and near the water. Enjoy the peace of quiet of this park as the rest of your trip will be in amongst Louisiana's southern hustle in the infamous New Orleans.
On your drive to New Orleans, be sure to make an unforgettable stop at the Whitney plantation in Wallace, Louisiana. This will give you a meaningful look back in history to America's rich history of slavery in the south.
New Orleans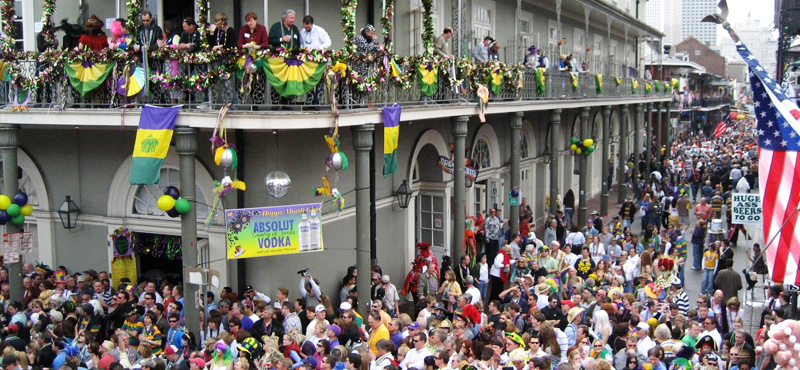 This city is like a world of its own. With so much to see and an area rich in culture you will easily be able to spend a lot of time in this area. The city itself is known for its Mardi Gras, a massive outdoor party. With street performers, parades and festivals around every corner, this is a city unlike any other. Risky bright outfits, all night parties and excellent street food are only some of New Orleans seemingly endless attractions. Known for its devastating Hurricane Katrina hit in 2005, it is not recommended to visit in peak season between August and September.
Jackson Square, French Quarter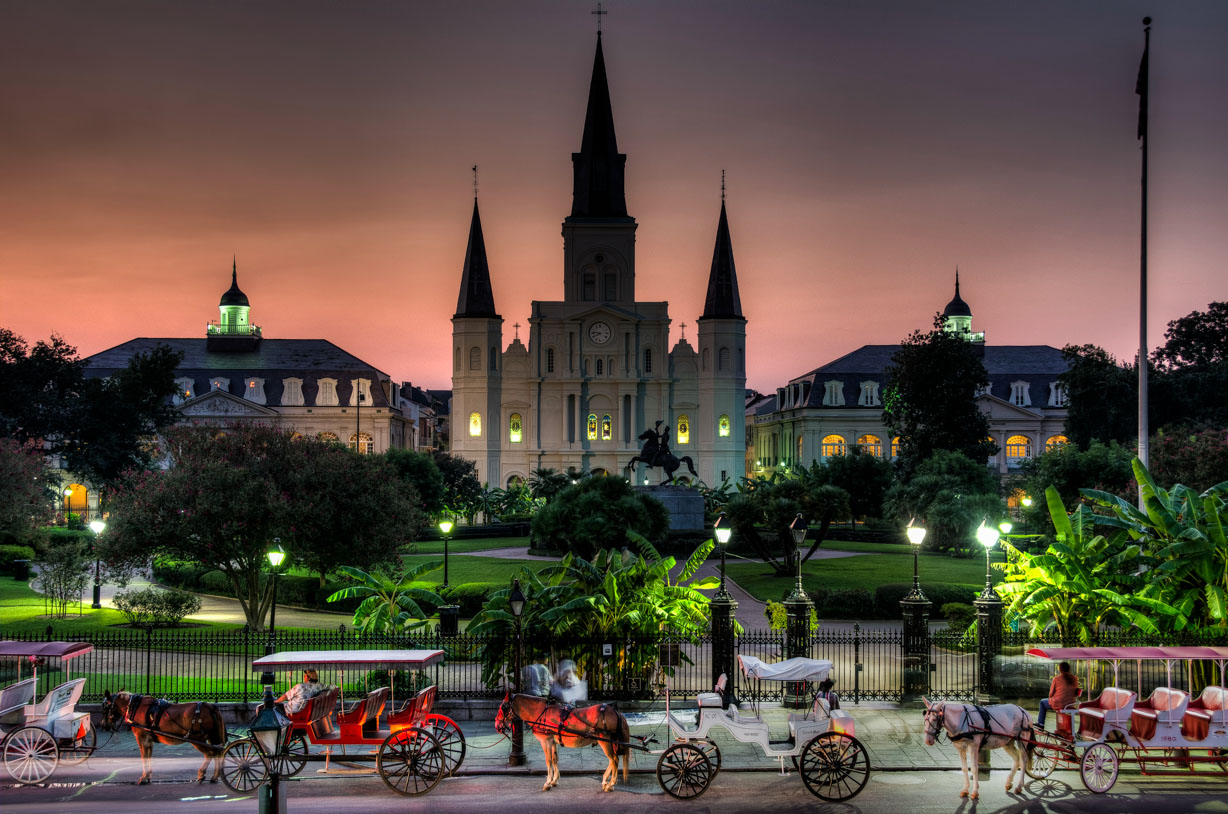 The French Quarter is one of the oldest and likely most famous areas of Louisiana. It is seen in many televisions shows and Hollywood movies – you will be able to take a horse drawn tour starting in this picturesque location. This area has a heavy magical presence with a lot of locals believing in voodoo and other forms of magic. Indulging in this cultural norm can prove incredibly fun. Lots of the buildings in this region are from the late 19th century bringing even more culture into this vibrant part of town. A true city of color, this area is vibrant from buildings to decoration displaying the typical Mardi Gras style.
Bayou Boat tours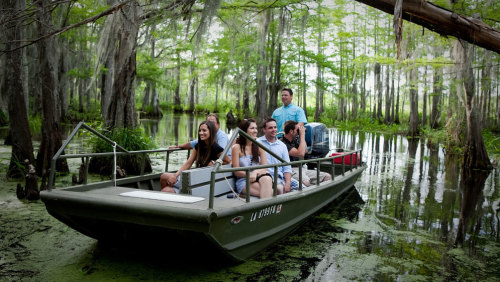 There are many day trips to be had in this part of the state from water sports in the warm waters to quaint bed and breakfasts – there is no shortage of things to do. One of the best day trips to take when visiting the wild city is to escape into the jungle for a heart pumping swamp tour. These tours take you through the many swamps land that make up this warm state. Leaving you face to face with a 3-4.5 meter alligator, these boat tours take you out in the marsh where you can see how many you find.
This is a great way to end your trip as you will be able to admire nature and get the opportunity to see this beautiful state from a completely different angle.