As COE prices have been experiencing an upward trend over the last few months, many drivers have turned to the used car market to satisfy their driving needs. With lower prices and a wide selection of car brands and car types to choose from, it's easy to find a model that'll suit your needs.
However, over the years, some models have proven to be more popular than others and these cars tend to be from Japanese automakers Toyota and Honda. One reason behind this could be due to consumer sentiment that these Japanese brands are seen as more reliable machines compared to other brands, even if they're pre-owned. Another important reason why Japanese cars are in higher demand is that maintenance for these cars tends to cost less while still being able to maintain their resale value. So it comes as no surprise that this list is mostly made up of models from Toyota, Honda, and other Japanese automakers like Nissan and Mazda!
Now, let's not wait any further. Here are the 10 most popular used cars in 2021 (so far).
Disclaimer: This list is based on the cars that were sold by CARRO from January 2021 to March 2021.
The Most Popular Used Cars in 2021 (So Far)
10) Toyota Wish
Ah… It shouldn't surprise you that one of Singapore's top-selling MPVs makes the list! The Toyota Wish has been a staple on our roads for the past decade or so, and is a go-to for many families. With its super spacious cabin, zippy 1.8 litre in-line 4 cylinder petrol engine, and overall good looks, it's easy to see why many drivers love this MPV.
Having been discontinued by Toyota in 2017, and replaced by the Toyota Sienta and Toyota Prius Alpha, the only way for you to get your hands on the Wish is by buying it pre-owned. If you're hesitant about buying a pre-owned Toyota Wish, don't worry! The Toyota Wish is known for its ability to stand the test of time with its top-class reliability standards and lower cost of maintenance.
Furthermore, if you choose to purchase a pre-owned car from CARRO, quality assurance is guaranteed as all our cars go through a rigorous 150-point inspection where we evaluate the condition of an array of parts from the battery, engine, and even air conditioning. You'll also receive a series of guarantees that offer peace of mind like a 30-day wear and tear guarantee which grants you full access to our workshop for 30 days after you've made a purchase and a 3-day return policy that lets you return the car and pick another if you decide that the car's not right for you!
9) Toyota Harrier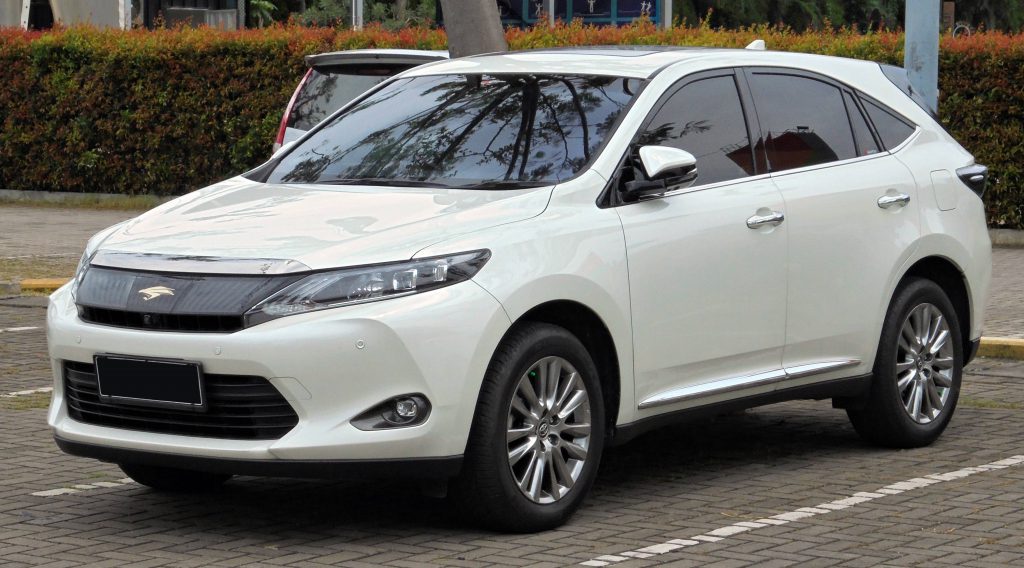 Toyota's SUV lineup features a host of excellent models and the most luxurious pick of the lot has to be the Toyota Harrier. The Harrier's design is heavily inspired by the Lexus RX and even the older Harrier models were built on the same platform as the RX, so a luxurious experience is guaranteed with this Japanese SUV.
One of the reasons why the Toyota Harrier makes this list due to the premium experience it offers at a more accessible price point. Additionally, with the Harrier's high-quality cabin, handsome good looks, and solid driving experience, this Toyota SUV is easily one of the more sought-after SUVs out there.
8) Nissan Qashqai
When you think of crossover SUVs, 2 cars spring into mind — the Honda Vezel and the Nissan Qashqai. Both are solid cars, but with one key difference. The Nissan Qashqai offers a way more comfortable driving experience for the driver and passengers onboard. This is due to Qashqai's "Zero-Gravity Inspired Seats". These seats offer sufficient support for the body that makes long-distance driving feel super comfortable. Additionally, the Qashqai accelerates faster, falls under the Cat A COE, and has a lower Road Tax (if you decide on the 1.2 litre variant).
Apart from offering a comfortable drive, this crossover SUV's popularity can also be attributed to its assertive good looks. It definitely looks more aggressive than most crossover SUVs like the Vezel or Tucson, and more akin to what you'd expect an off-road vehicle to look like.
7) Mazda 6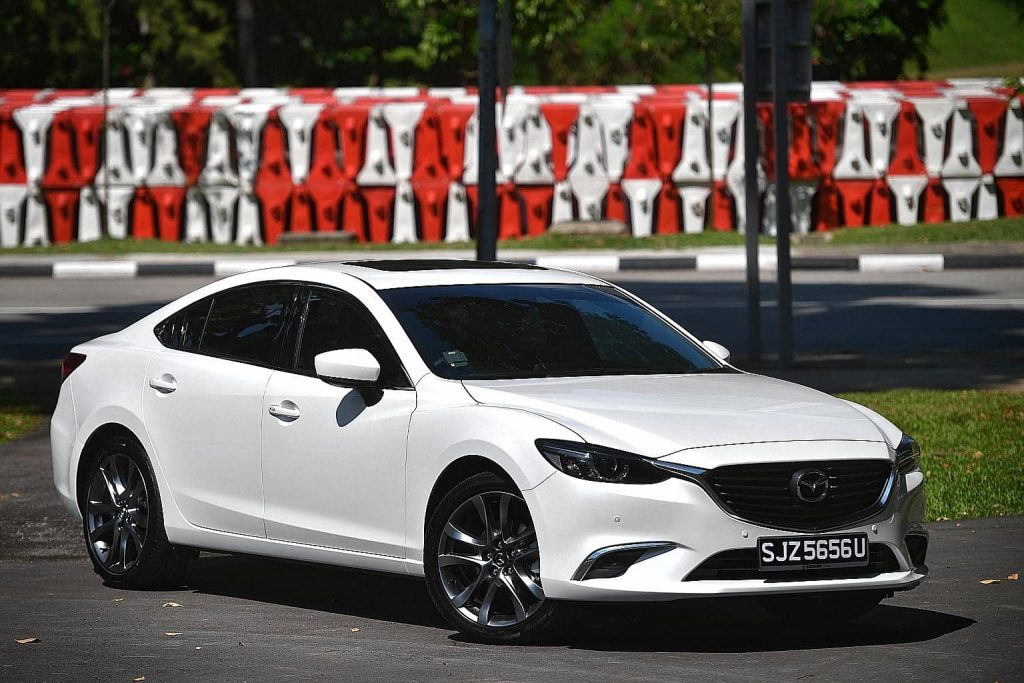 The Mazda 6 is one of the most fun-to-drive cars on this list. There's power in the throttle and this mid-sized executive sedan handles corners excellently. On top of the good driving experience, the Mazda 6 also looks superb. With a sporty yet stylish exterior, functional interior, and a slew of safety features, it's a car that can satisfy the needs of a number of different types of car buyers.
6) Mazda 3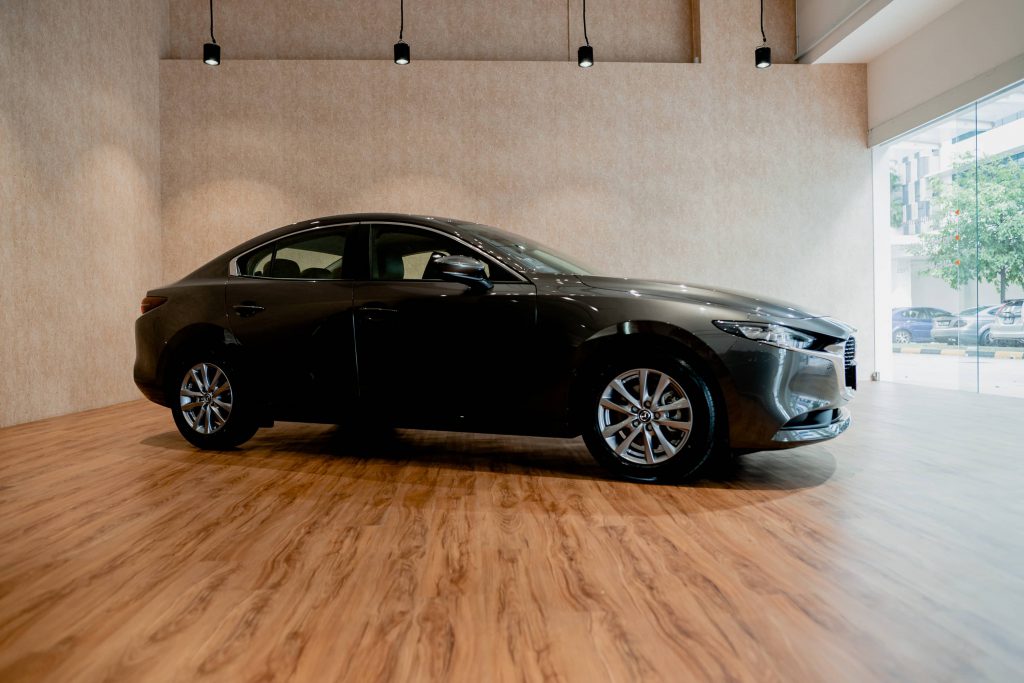 The Mazda 3 hatchback and Mazda 3 sedan are some of the best-looking cars in their respective configurations due to the company's signature KODO design language with its natural rounded contours that convey a sense of movement. This signature design language is simply stunning and adds to the car's dynamism. With a beautiful exterior body and an overall sleek and luxurious design, it's not surprising that the Mazda 3 feels more premium than its price tag suggests.
Apart from its dashing good looks, the Mazda 3 is also a dependable car with an above-average reliability rating, is fitted with upscale materials in the cabin, and is overall fun-to-drive behind the wheel.
5) Honda Civic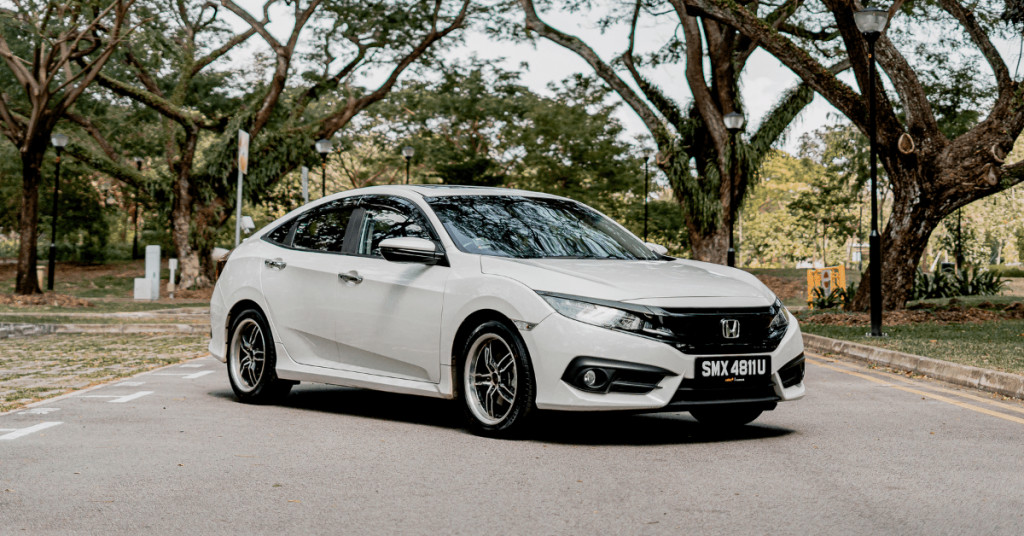 The Honda Civic is one of the first cars introduced by Honda in 1973 and is still a super popular model among drivers in Singapore and around the world. The car's popularity can be attributed to its reliability, sporty good looks, and unlike other cars, the Civic still offers the practicality and functionality that a family man needs without compromising on the overall performance-focused driving experience the car is known for.
Available as a Honda Civic hatchback, sedan, and the much-coveted Type R variant, the Civic is adored by many car lovers for generations. So much so that you can easily find old and new Honda Civic models on the road, making it a firm favorite for many petrolheads.
4) Hyundai Elantra
First introduced in the early 1990s in Singapore, the Hyundai Elantra, now known as the Hyundai Avante, is a sleek-looking compact family sedan offered by the South Korean automakers. Hyundai's signature futuristic and modern styling also adds to the draw of the Elantra. Best known for its ability to dampen road-noise, spacious cabin, and comfortable ride, the overall driving experience is guaranteed to satisfy a buyer looking for an everyday drive. These make the Elantra an excellent choice for buyers looking for a beautifully designed compact family car!
3) Kia Cerato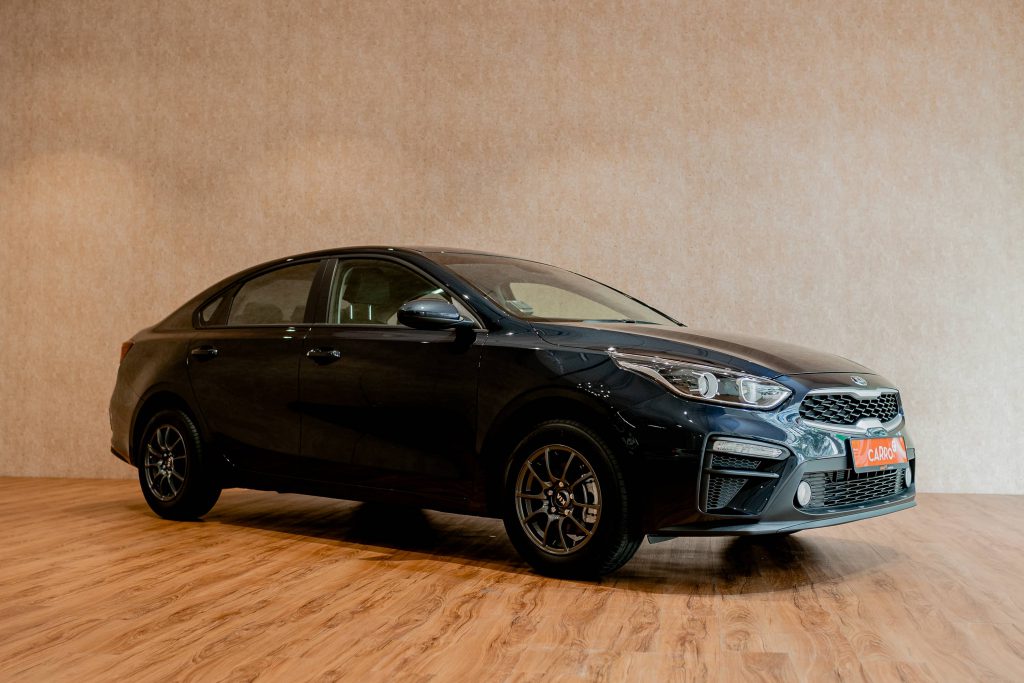 The Kia Cerato is truly one of the most value-for-money sedans on the market and offers drivers the most bang for your buck. You'll have trouble finding a sedan that's so well equipped, spacious and practical, and all at such an affordable price point, which simply makes the Kia Cerato the best in its class. The Cerato also sports a superb design, especially in the newer models. Its design cues are heavily inspired by the Kia Stinger, giving the Cerato the apt nickname of the Mini Stinger!
2) Honda Vezel
Undoubtedly one of the most popular crossover SUVs on the market is the Honda Vezel. This Honda SUV is available in 2 variants, the Honda Vezel Hybrid, and the non-hybrid variant. It's definitely a solid city car for young families. With its good fuel economy, nimble handling, and superb storage space, you can be sure that the Vezel will be able to serve your needs as you go through the different stages in life, definitely a go-to crossover for many drivers in Singapore!
1) Toyota Altis
And taking the top spot is… the Toyota Corolla Altis! Surprised? Don't be! After all, it is the best-selling sedan in the world…
With over 44 million units sold worldwide since 1966. It's easy to see why the Altis is so popular. Altis models are famous for being reliable, and fuss-free cars. Drivers are drawn to this car because they can be confident that there won't be any major issues throughout the period of ownership. And even if one of your parts is worn out, you can easily find replacements that won't cost a bomb, making it a go-to pick for many!
---

---