Are you wondering what is the commonly used term "PARF Paper" from the mouths of car dealers or car experts?
It is simply an information sheet that contains the full details and information about your car, such as make and model, chassis number, registration date, number of owners (transfer count), actual ARF paid and more.
How do you get the "PARF paper"?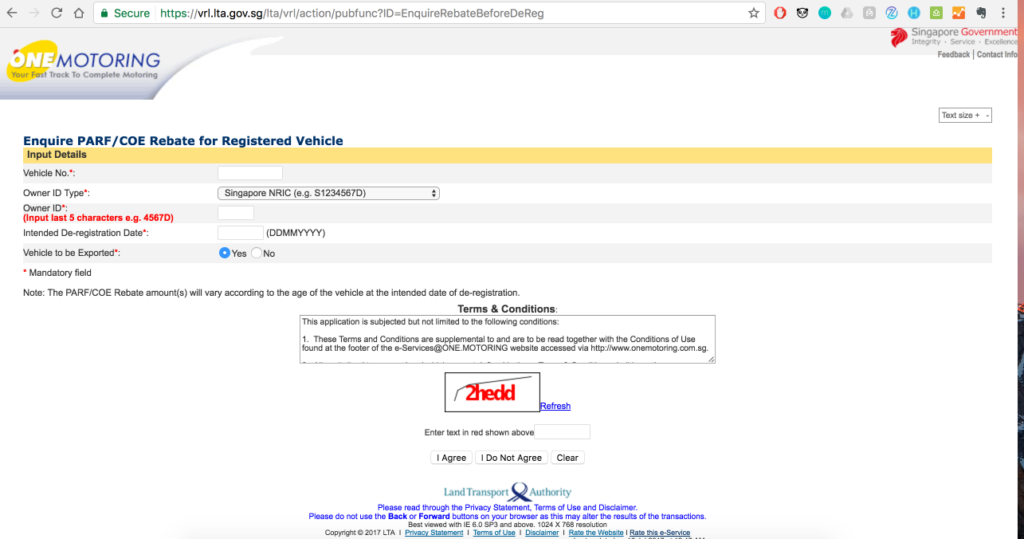 2. Fill up everything and you will get to the next page.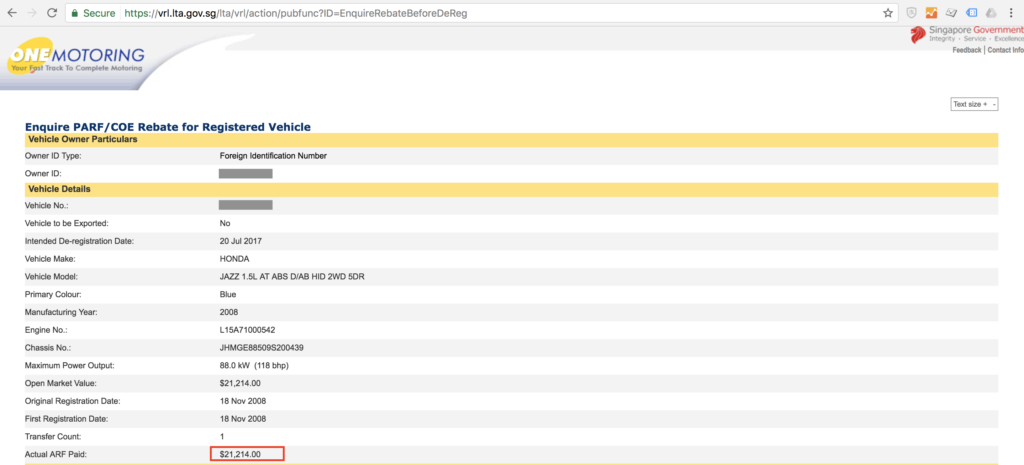 On the detail page, you will be able to get the actual ARF paid. To calculate your scrap value, it will be the 50% of the Actual ARF Paid.