Gone are the days where you had to travel to separate places to settle your car administrative needs. From paying your LTA fines to deregistering your car, it's now all in one place. One Motoring!
The different One Motoring services make it super convenient for both existing and potential car owners. Almost everything car-related is gathered there. Instead of leaving the comfort of our homes to travel and settle your car matters, you can now do it anywhere with just a few clicks and taps. 
But with the wide range of One Motoring services offered, it might be a little difficult and overwhelming to transverse this virtual landscape. Don't sweat it though, that's what we're here for! Here are some of the convenient One Motoring services offered. 
Crossing the Woodlands Causeway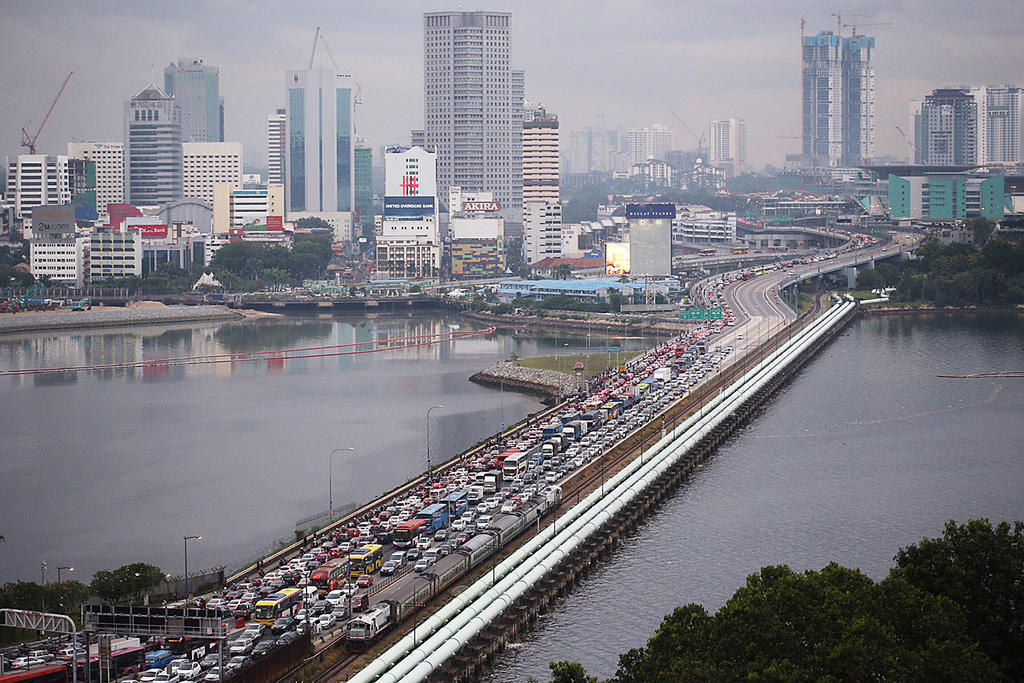 Travelling anywhere may seem like a distant dream right now. With COVID-19 emptying out our usual jampacked causeway and airport, it's definitely hard to imagine stepping foot into any foreign country!
But for inevitable business travelling, driving across the borders still is a necessity for some. So depending on where your car registered, there'll be different permits and payments required. If it's all starting to sound troublesome, don't worry! That's where this One Motoring service comes in! 
For Malaysian drivers travelling to Singapore
Requirements:
Valid road tax and valid vehicle insurance

Autopass card

Vehicle Entry Permit (VEP)

Settle all outstanding fines for your vehicle
If you're a frequent visitor, you'll probably recognize these requirements! But if you don't, here's a basic breakdown of the requirements above. 
The vehicle entry permit is basically your permission for your vehicle to remain in Singapore for 14 days while autopass is its electronic version but with added functions! It's a stored-value card that works as an electronic identification and payment system for your vehicle when entering, exiting and driving in Singapore.
With that out of the way, here're the services you'll probably find useful before making your trip down:
For Singaporean drivers travelling to Malaysia 
If you're exiting Singapore with a Singaporean car, then you should take note of the following requirements!  
¾ tank of fuel

A valid printed copy of your vehicle's certificate of insurance 

A stored-value card (NETS CashCard or CEPAS Card) to pay toll charges 

A valid printed copy of your vehicle's road tax validity
While the first three requirements are easier to fulfil, proving your road tax validity might be trickier! So drop by One Motoring for some help:
Here are some services both Singaporean and Malaysian drivers alike will find useful! 
Now that you're all prepped and ready to cross the causeway with the appropriate documents, it's best to scout out the traffic and the cost! While the roads are relatively empty right now, don't get too comfortable with the current situation. With COVID-19 measures in place, border restrictions might be lifted before you know it! So make sure to check the causeway cameras to be safe!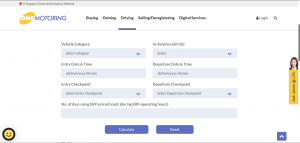 Another useful service One Motoring provides which you SHOULD make use of is their entry and exit fees calculator! It's super easy to use, just type in the required information and hit calculate! 
COE
The dreaded COE is a little less painful with One Motoring's added convenience! But before we delve into the services offered for COE, here's a quick explanation about the process.
So why is One Motoring so essential for COE bidding? That's because it helps assist in the highly competitive process! If you've already sent in your bid, it lets you check and revise your bid online. This is super important as you'll need to ensure that your bid is always higher than the lowest bid! And all you have to do is to fill in your information online.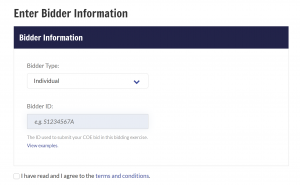 And if you're successful, you'll need to drop by One Motoring again to confirm or reject your TCOE or transfer your TCOE if you change your mind! 
Car Plate Number Bidding
Want to know how to get your next lucky car number plate? Well, look no further! The number on your car plate, the VRN or Vehicle registration number can be obtained in 3 ways. While the cost-conscious way is to stick to the free automatically assigned option, you can also decide to retain your previous VRN or even bid for the number of your choice! While there are procedures you have to follow to get your desired number, here's how One Motoring can help!
Bid
Before you bid, it's best to check the VRNs available during an active bidding exercise! After choosing your number, submit your Bid for your Vehicle Registration Number before proceeding to check your results! And if you replace your existing vehicle's number with the one you've just bid for, make sure to manage your registered vehicle number to make the swap! 
Retain
Attached to your VRN and are reluctant to let it go? Here's how you can navigate the process of retaining it with One Motoring! But before you dive right in, make sure to check the state of your car!
If you have not transferred or deregistered your car, all you have to do is to drop by the retain registered vehicle number service! Do make sure to manage your registered vehicle numbers after that if you're keeping your previous car as it'll need another VRN. 
If you have transferred or deregistered your car, you have 1 month to retain it! Just make sure to fill in your details at the retain registered vehicle number service! 
After you've obtained your desired VRN, make sure to mark your calendars as the change only lasts 12 months! So if you want to use it for a longer period, visit One Motoring once again to extend your vehicle number validity.
Deregistration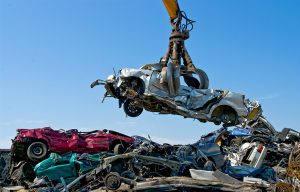 The end of your allotted COE is approaching and you don't want to renew it. So there's only one thing left to do. Deregister your car! This refers to the disposal of your car through exporting it, storing it in an export processing zone or scrapping it. Fortunately, with One Motoring, you can do all of that online! Here's a step by step guide of which service you should use during the deregistration process.
Why deregister your car?
For the rebates! Make sure to enquire about the PARF/COE rebate for the vehicle you own. Your eligibility also affects the steps for the deregistration process, so make sure to check it before you proceed! 
Scrap/store
For PARF-eligible Vehicles send your vehicle to the scrapyard or export processing zone before deregistering your vehicle! 
For Non-PARF eligible Vehicles, deregister your vehicle before you send your car to the scrapyard or export processing zone appropriately! 
---

---
Export 
Before exporting it, you'll need your deregistered vehicle details before you proceed! So make sure to purchase your details from One Motoring!
For PARF-eligible Vehicles, deregister your vehicle before you export it and after you do, make sure to upload your vehicle disposal documents!
For Non-PARF eligible Vehicles, export your vehicle first before deregistering your vehicle. 
Getting a Vocational License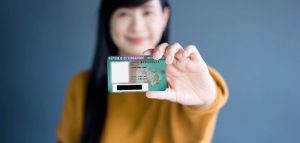 There're many different types of vocational licenses available, but we're showing you what they all have in common! Its renewal process! 
While you cannot renew it before it expires through One Motoring, you can do so when it has expired. So it's best to check the status of your license. If it has expired, make sure to submit an appointment request through the LTA website!