Born on December 4th, 1982, Nick wasn't like other kids. While he was born healthy without any complications, he had no limbs. It is said that our disabilities should not warrant our inability. Nick Vujicic is one such example. He was born with tetra-amelia syndrome but still managed to learn how to drive a car. Going against all odds in life – from getting married to becoming a father, Nick's story is one to be told for generations to come, but here is a sneak peek of how he does it.
The Car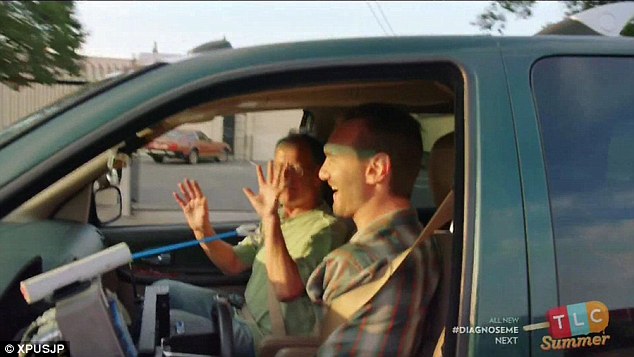 Tetra-amelia is quite a unique medical condition where one is born with no limbs. For Nick's case, there is totally no development of arms from the shoulders and there is only a small vestigial limb on his hips. With such condition, Nick cannot drive any ordinary car that we see every day. The car was custom designed by a California company to fit Nick's condition. The main parts that were customized are the steering wheel, gear shift, accelerator, brakes and the ignition. Obviously, the car has no pedals, while the steering wheel is designed to be lower and closer to his vestigial limb which he uses to steer the car from one side the other.
Ignition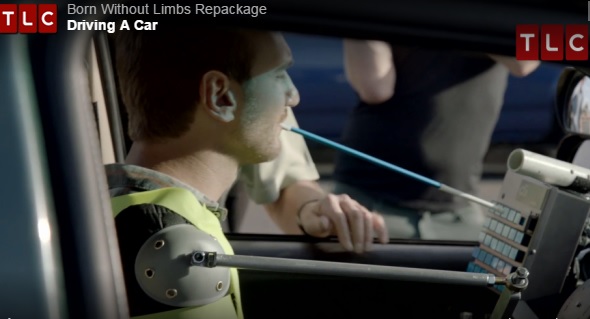 Once Nick is placed in the driver's seat, he can do the rest by himself. In front of him, right next to the steering wheel is an LCD panel with different controls and commands. There is also a touch-sensitive stick that Nick can hold with his mouth and tap on any control or commands on the LCD panel. One of the commands on the panel is the Start/Stop, much like the push buttons that we have for ignition on normal cars. He uses the stick, holding it by mouth, and taps on the start command and voila! The engine starts. Next, he touches on the Drive command and the car's gearbox is engaged to drive and he is ready to go.
Steering Wheel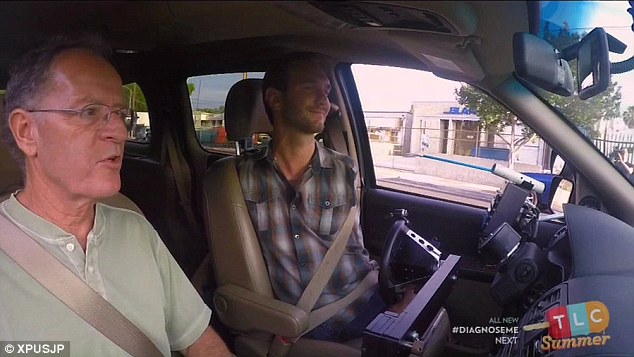 The steering is modified from its natural position to near the seat. This way, the steering is near Nick's vestigial limb which he places on the wheel and can effectively turn the wheel right or left. However, as you might rightly guess, he cannot turn the steering over a 360-degree turn and hence the steering wheel is more sensitive and accurate to accommodate for the limited turns that he can make. Prior to this design, engineers in the California Company had come up with robotics limbs that could detect body movement and turn the car as per Nick's body movement. However, this did not prove very effective and thus they came up with the new steering design.
Acceleration and braking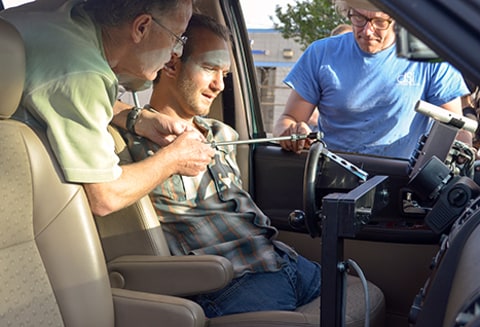 As mentioned earlier, the steering wheel is flexible and can move front and backward. This movement is not only for flexibility purposes but also helps Nick control the acceleration and braking of the car. Forward movement away from Nick's body would initiate braking while backward movement towards his body is equivalent to stepping on the gas pedal. This, he does, using his vestigial limb that holds on to the steering, enabling him to perfectly drive a car!
Well, they say wonders will never end in the world, and they sure are not about to end anytime soon!