Since we are spending many hours in our cars on a monthly basis, breathing all that dust particles that fly in the cabin isn't the best for our health. With the car being constantly exposed to various environments, different odours tend to get trapped in the car, hence making a need for a car air freshener. However, choosing toxic chemicals isn't good for our health either. Here are the best "do it yourself" natural air fresheners to put in your vehicle.
1. Flowers
Starting from the most obvious, it is no secret that flower extracts are used to create perfumes. Just add one in the cabin and you'll get a nice scent plus some color to lift your spirits. Do not overdo it though as too many flowers will deprive your car air from oxygen.
2. Herbs
Add some nice smelling herbs such as chamomile, mint, or lavender inside a small sack or hang them from the central mirror. The herbs' scent will quickly take over and you will feel more relaxed as well. When the scent starts to fade, simply squeeze the sack a little bit so more leaves are broken and more scent is released.
3. Essential Oils
This is another effective natural solution for your car. You can get the most out of a few drops of the essential oil by pouring them into a jar containing baking soda and opening a few holes on the jar lid. A good example of a nice smelling essential oil is the citrus, while the tea tree oil is another good but stronger choice. Other choices include sandalwood oil, lavender oil, and magnolia oil.
4. Citrus Fruits Peels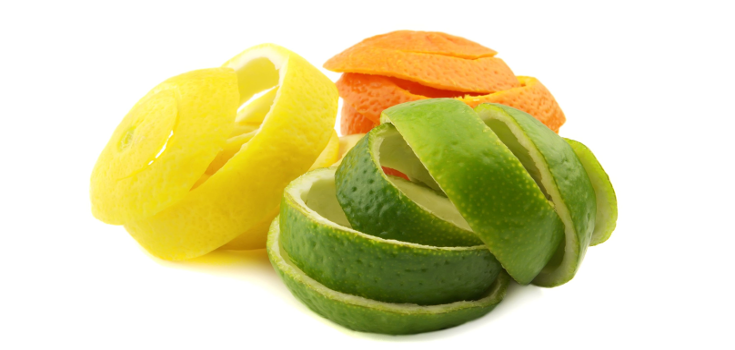 The peels from citrus fruits like oranges, lemons, tangerines, clementines and grapefruits are great natural air fresheners. Just put the peels anywhere in the car and the refreshing aroma will take over. Clementines (mandarines) are especially effective. Just make sure to replace the peels with new ones as soon as they get dry.
5. Coffee Beans
Who doesn't love the smell of coffee? It wakes up your mind and spirit, so why not add some beans in a sack and put it under a seat. It will make your car smell like a "good morning".
6. Cinnamon
Besides eating it, you can also use it in your car to freshen up the air a bit. Put some sticks under the seat and the atmosphere will quickly become better.
7. Vanilla
Pure vanilla extract is one of the most effective natural solutions for car air freshening. This solution may be a bit on the expensive side, but a few organic vanilla sticks will go a long time in your car.