Even though people turn to SUVs and minivans when they need space and comfort, regular station wagons are still capable of providing high levels of practicality and great driving dynamics. One of those cars is the new Mercedes C-Class Estate which combines a perfect driving feel of a regular C-Class sedan with the usability of a station wagon, all combined in one luxurious package with beautiful styling.
AT A GLANCE
Upsides:
Downsides:
Limited space on the back seats
The base model is poorly equipped.
Design – 4/5
The new C-Class is one of the better-looking cars in the compact premium segment. With typical Mercedes design cues like the front end, grille and rear light, you cannot confuse it with any other brand. However, the overall design is very similar to bigger Mercedes models like E and S-Class, although that is not a bad thing since all three Mercedes models are beautiful cars. The estate version is very elegant and the added sheet metal doesn't affect the elegance of the car as a whole. This is one of those station wagons that look good carrying groceries as well as parked in front of the opera house at Friday night.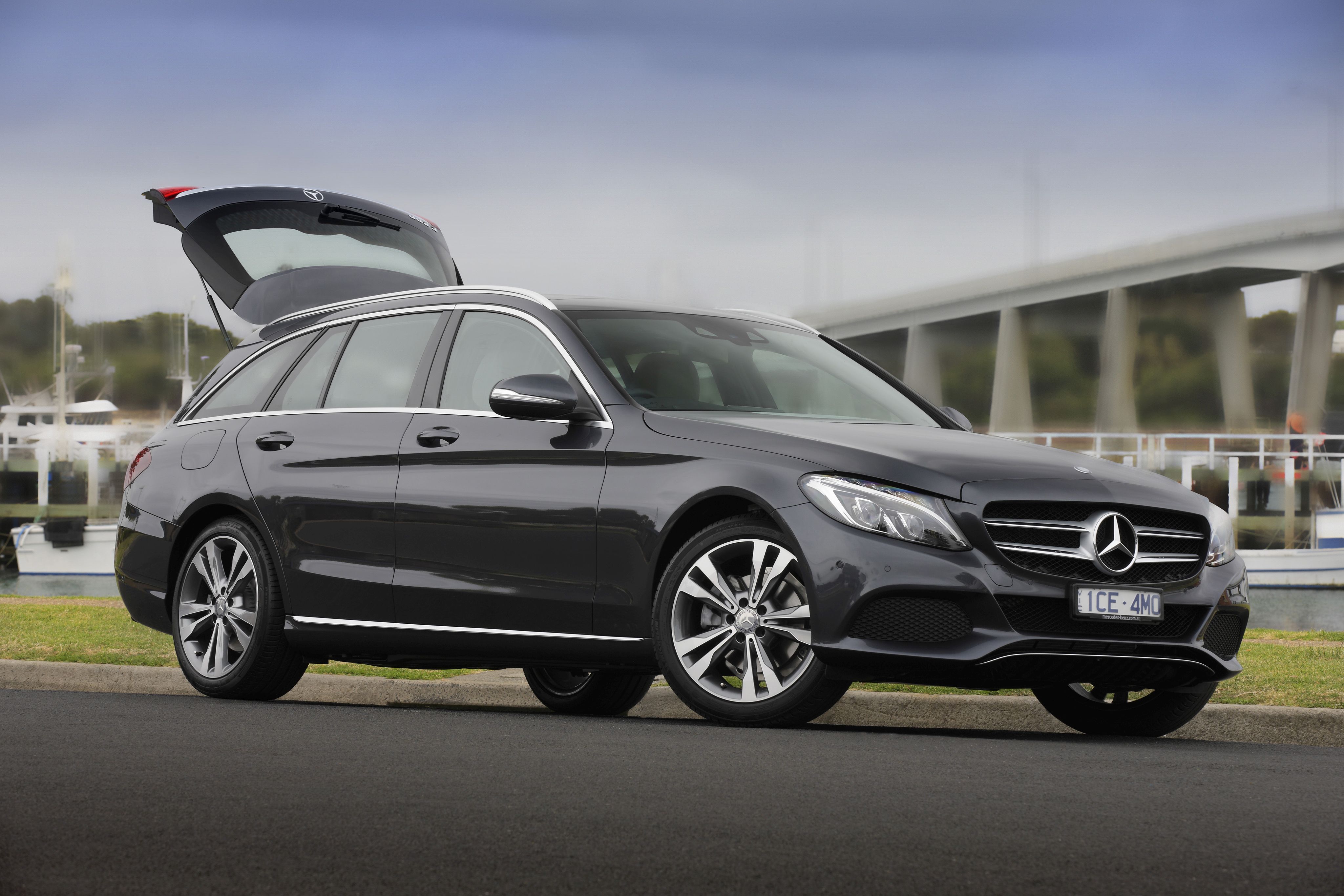 Engine, drivetrain, performance – 4/5
For C-Class Estate, Mercedes prepared three engines, all of which use the same 7-speed automatic transmission and send its power to rear wheels. The first is C200 which is a 2.0 liter turbocharged four which delivers 180hp and 300 Nm. Second is C250, which is basically the same 2.0-liter engine but with higher power at 205 hp and 350 Nm. The third one is the most powerful and it is the C43 AMG which is 3.0-litre turbocharged V6 with 350hp and 520 Nm of torque. The first two engines have almost identical acceleration figures of around 7.2 to 7.5 seconds to 100 km/h but the third engine is a real beast with 0 to 100 km/h time of just 4.8 seconds which means that the C43 AMG Estate is among the fastest station wagons money can buy.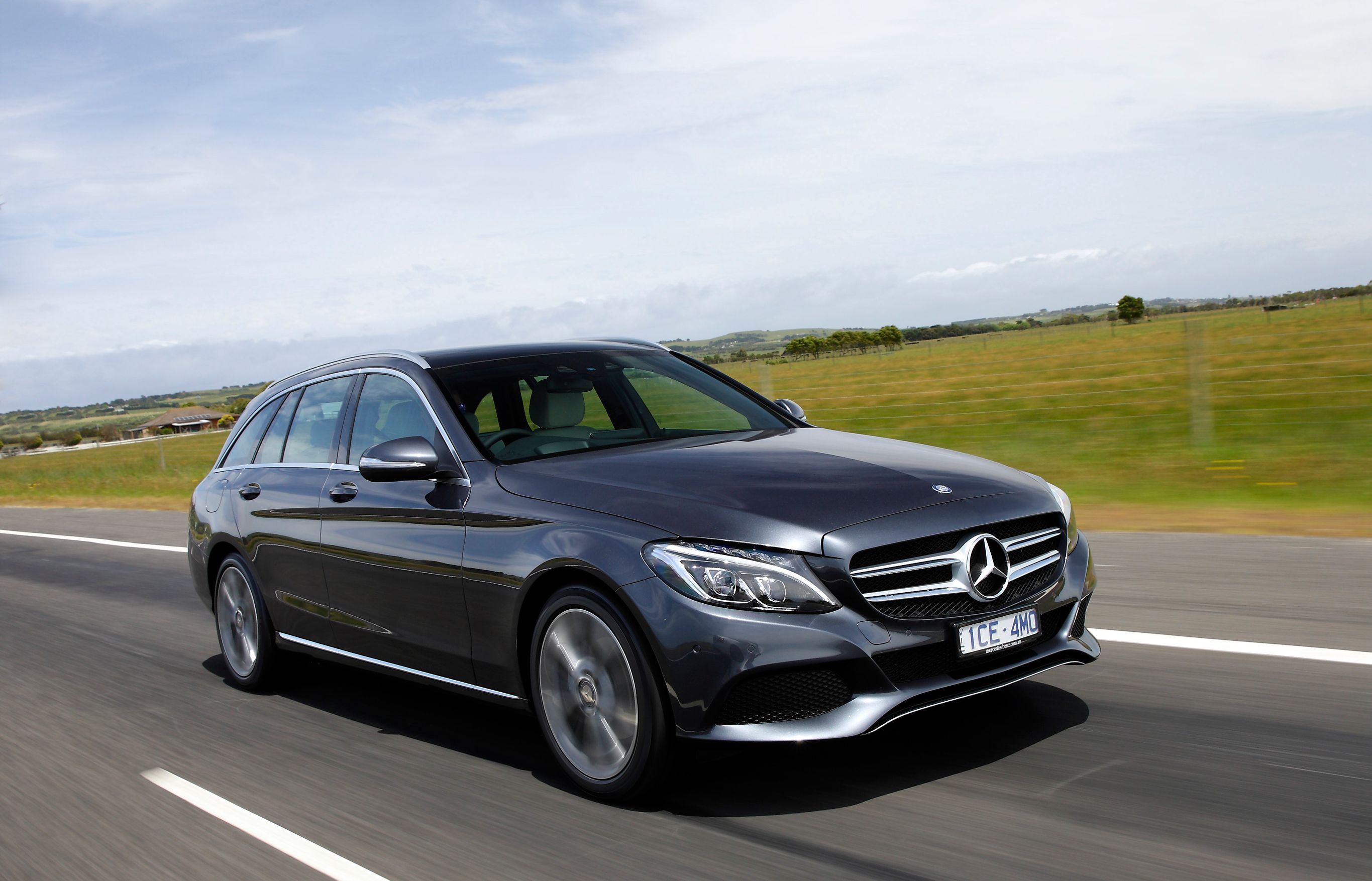 Trim levels – 5/5
Mercedes also prepared a couple of interesting trim levels for the C-Class Estate and you can choose between the standard or baseline, Avantgarde, Exclusive and AMG Package. The first two trim levels are dedicated to luxury, color choices, interior colors and sophisticated and elegant trim details, but the third one gives you the performance look with a different front bumper, side skirts, wheel choices etc. However, the base trim level is pretty basic and you will get cloth upholstery and steel wheels so if you want a little bit more, you will have to invest in Avantgarde or Exclusive equipment package.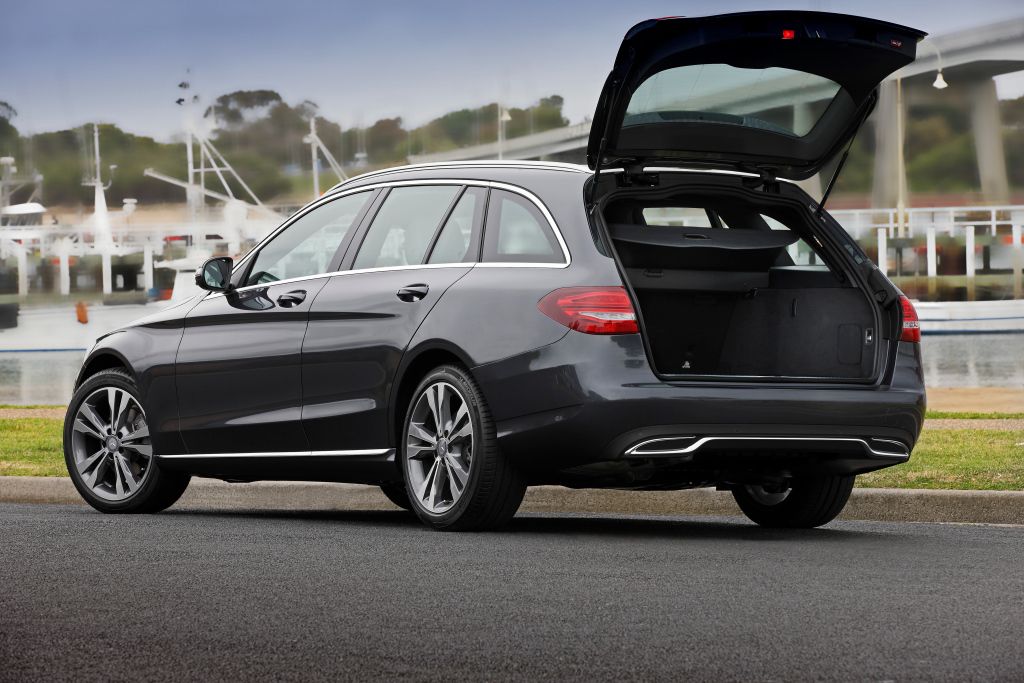 Safety – 5/5
As in any modern Mercedes models, safety level is very high and every C-Class has standard ABS, ESP, parking assist, collision preventing systems and reversing camera. If you want more, you can opt for Distronic Plus adaptive cruise control, lane-keeping assist, blind spot assist and a couple more electronic systems.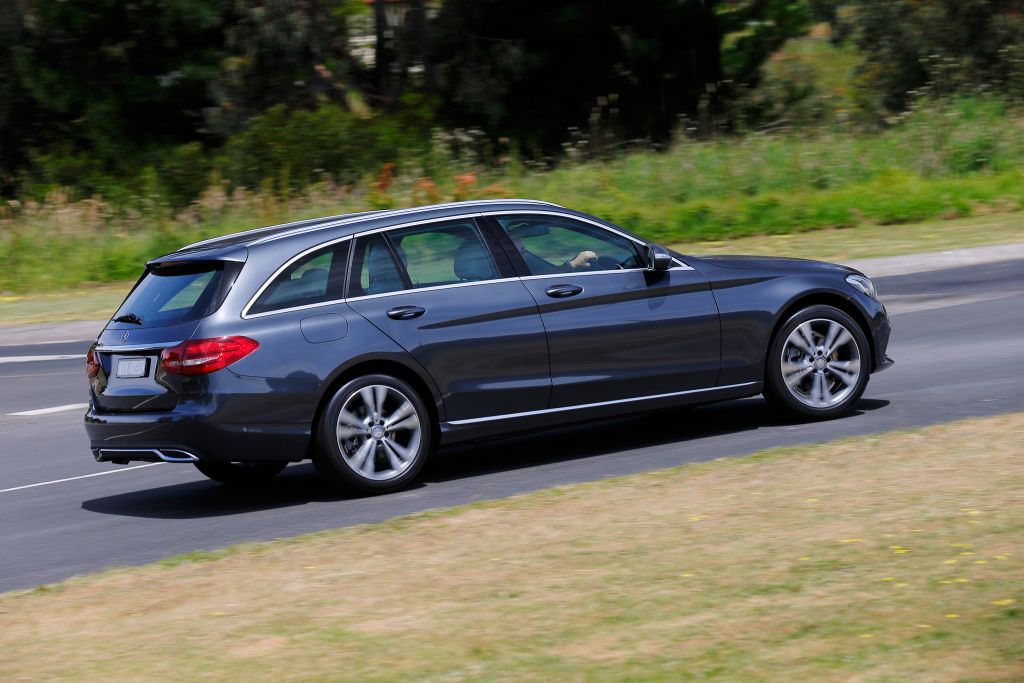 Conclusion: 4.5/5
The new C-Class Estate is a stylish and pretty potent station wagon which is capable of providing driving pleasure as well as high levels of usability. It has a nice selection of engines and trim levels and there is something for both a calm driver who just wants a comfortable ride, as well as a racing driver who wants performance. However, despite the high level of available luxury appointments, the baseline model could be better equipped considering the price of the car.