If you are disabled or know someone who is disabled, you would know about the struggle in getting into the car, let alone drive it. In this situation, it may be advisable for you to get car accessories designed to help disabled people in driving around the city. We came up with a list of 5 car accessories specifically designed to make life easier for disabled people to use their car.
1. Tri-pin Steering Knob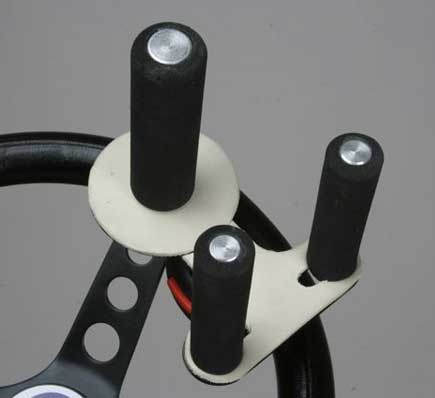 The Tri-pin Steering Knob is a car accessory designed for drivers who have limited strength on their wrist or hand. The device also makes it possible for you to steer the car using only one hand. The tri-pin design allows drivers to position their hand or wrist in between the three pins of the device to give them maximum control of the steering wheel. An optional steering wheel attachment base also ensures that the steering wheel will have no permanent scuffs or marks. The quick release function of these car accessories also makes it easy to install and remove them so they can be used on a different car.
2. Infrared Car Remote Control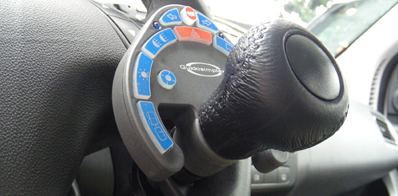 An Infrared Car Remote Control allows handicap drivers to manage the secondary controls of their car. It is installed directly into the steering wheel and uses infrared technology to provide drivers control over the headlights, windshield wipers, signal indicators, and horn, among others. Some of these car accessories typically have an illuminated keypad that allows customization to fit the needs of the driver. These devices are powered by lithium ion batteries that can be charged using the car's battery system.  They can also be removed and charged using a standard outlet through the battery charger of the device.
3. Car Caddie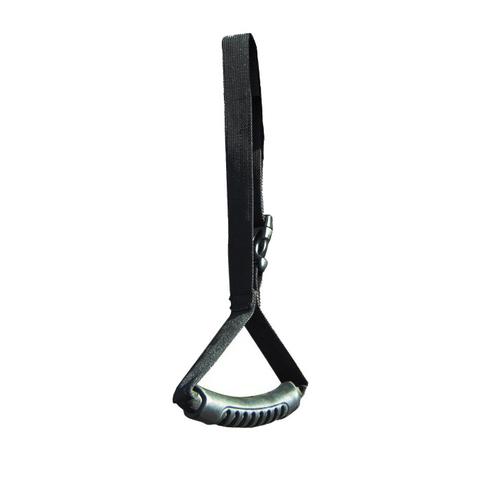 The Car Caddies are car accessories designed to help disabled people enter or get out of a car easily. It can be installed and removed from the window frame of any car. The accessory is made of sturdy nylon and can be easily adjusted to fit the needs of the disabled person. The rubber contour grip is made of non-slip material to prevent injuries due to accidents. The accessory is ideal for people who have limited mobility.
4. Swivel Cushion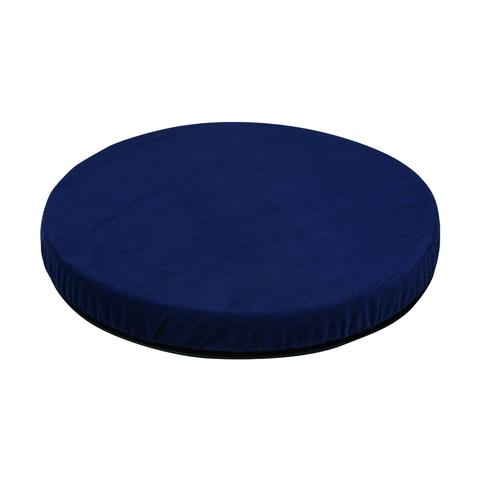 The Swivel Cushion is a car accessory that allows people with disabilities to swivel in and out of their car easily. Since it has a 360-degree swivel action, it can turn and twist in any direction. The device is designed to prevent back strain as well as hip strain. These car accessories feature a durable flexible base and bottom contours made of slip-resistant material. The flexible base of the swivel cushion allows it to work on bucket seats. Despite its flexibility, the base is also strong enough to allow you to swivel the cushion without any issues.
5. Car Handle Plus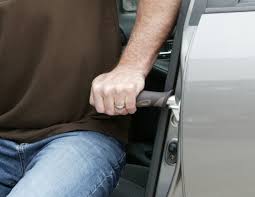 The Metro Car Handle Plus is another car accessory designed to make it easy for people with disabilities to safely sit and stand when they enter or get out of a car. It can be attached and detached from the car door frame within seconds. The U-shaped striker plate of these car accessories are its strongest part and can ensure the door remains closed in case of a side collision impact. The ergonomic grip is made of non-slip material and has an integrated torchlight that is useful during emergencies.
Using assistive gadgets on cars have allowed more disabled people in Singapore to get behind the wheel again. These car accessories were given the go signal by the Land Transportation Authority (LTA) of Singapore and are making life easier for disabled people who want to have the same mobility as people without any handicaps.