On the growing market of eco-friendly vehicles, every manufacturer wants to grab a piece of the cake. In 2016, Hyundai introduced the Ioniq, a three-in-one model which became the first product of the Korean manufacturer offering three powertrain variants – hybrid, plug-in hybrid or all-electric car. Ioniq quickly found its place in markets all over the world, becoming a truly global model. Currently, in Singapore, the only available option is Ioniq Hybrid.
AT A GLANCE
Upsides:
plenty of space
high level of technology
design
Downsides:
the noisy petrol engine
tough competition among hybrids
Design (4/5)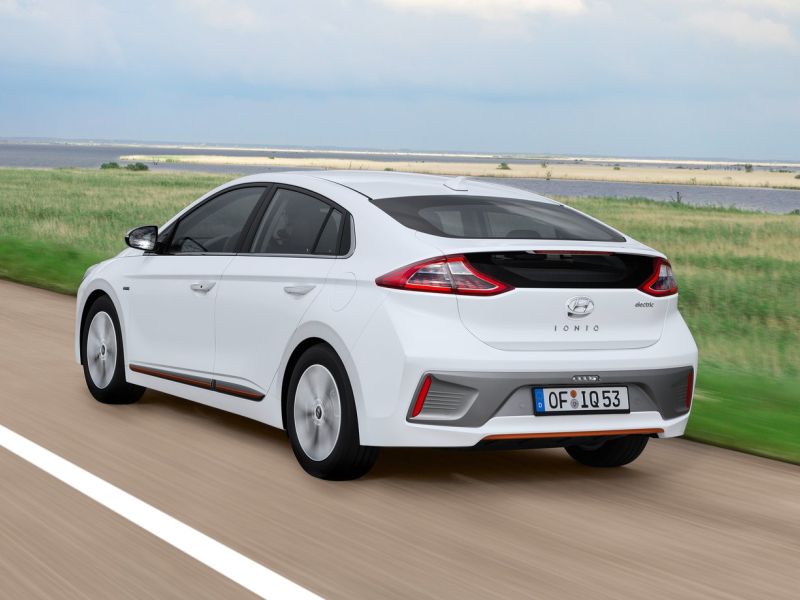 The design of the 447 cm long five-door hatchback is determined by two key factors – efficiency and technology. A fluid exterior shape and natural air flow channels emphasize the aerodynamic body lines, producing class-leading Cd value of just 0.24. The front of the Ioniq Hybrid is characterized by Hyundai's signature hexagonal grille, Bi-xenon headlights, C-shaped LED positioning lamps and vertical C-shaped LED daytime running lights. Based on the colour of the exterior, either stylish blue or silver character line below the front and rear bumpers is also a design quality of the Ioniq Hybrid.
Engine, drivetrain, and performance (4/5)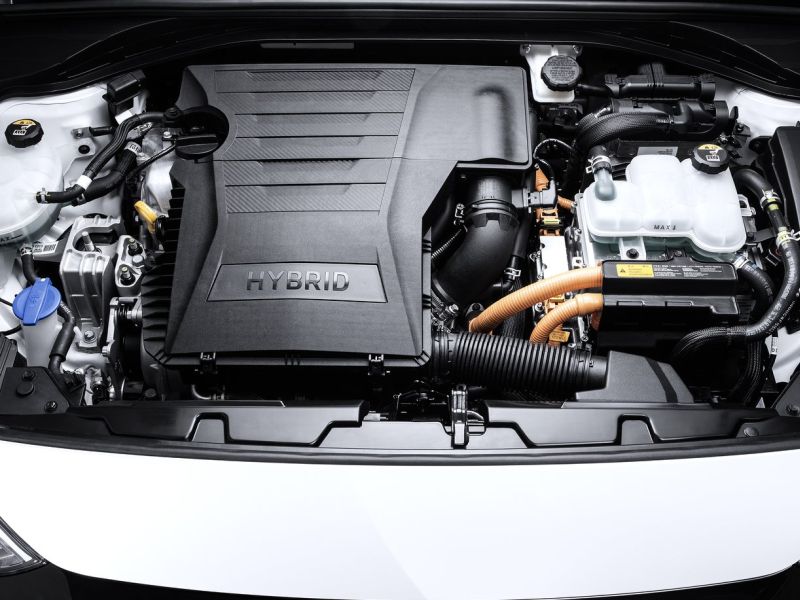 The engine of choice for the Hyundai Ioniq Hybrid is the new Kappa 1.6 GDI direct injection petrol, used also by sister company Kia. It's a four-cylinder engine which delivers 105 hp and 147 Nm of torque. The engine is combined with the six-speed double clutch transmission. The mated electric motor enables pure electric driving and delivers instant torque. Powered by a lithium-ion-polymer battery with 1.56 kWh capacity, an electric motor delivers 32 kW (43.5 PS) with maximum torque of 170 Nm. A combination of two engines offers a system output of 141 hp rpm and up to 265 Nm of torque accelerating to a top speed of up to 185 km/h with targeted CO2 emissions as low as 79 g/km.
Trim levels (4/5)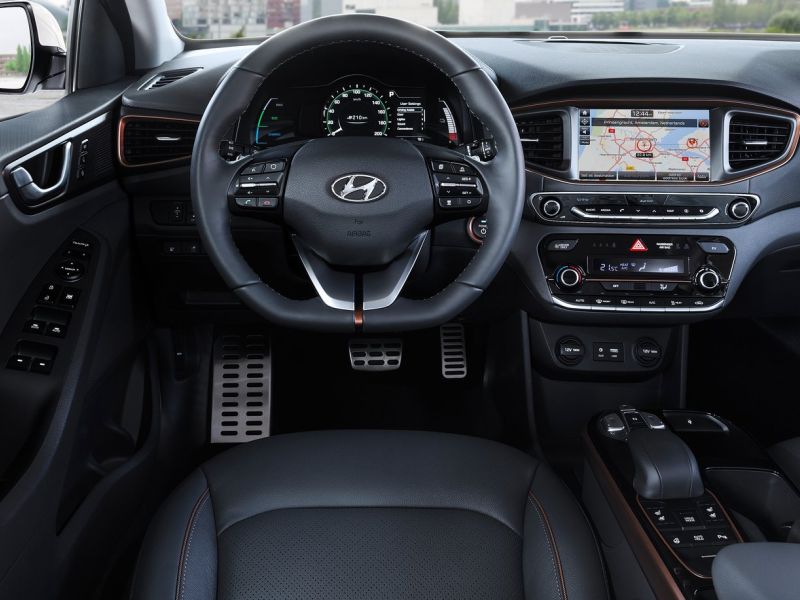 In Singapore, Hyundai Ioniq is available with only one trim package. Among other stuff, the GLS package features a new generation high-resolution 7-inch TFT information cluster and the vehicle's infotainment system which can integrate driver's smartphone by Apple CarPlay or Android Auto. Both systems enable users to connect their devices to deliver and control music, telephone or navigation functions on the screen. There are nine exterior colour options to choose from, which can be matched with one of the two interior choices.
Safety (4/5)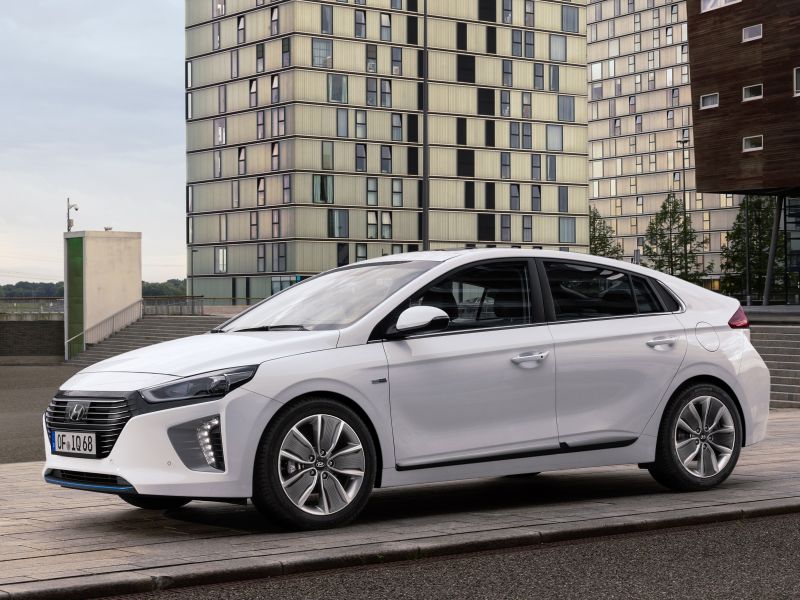 Around the interior of the Ioniq, a total of seven airbags are available. Enhancement of the body structure using a strong fibre reinforced rear bumper leads to the entire Ioniq line-up being robust and durable in case a crash happens. There are numerous safety features available, such as Blind Spot Detection, which works together with Lane Change Assist and Blind Spot Detection with Rear Cross Traffic Alert.
Conclusion: 4.0/5.0
To summarize, Hyundai Ioniq Hybrid could be the perfect family car which offers almost a maximum in all segments that every family member could ask, from the cargo space of up to 750 liters over high-tech connectivity with all modern devices to driving pleasure which costs less than on the average car in that segment, ensuring both economical and ecological standards of the future.