After a stressful day, you may want to find a scenic, quiet place to chill out. However, cafes, cinemas, and bars are always crowded and noisy. Look no further, here are some hidden scenic places nobody wants you to know about. Head there soon before they become popular.
Remember to only share this with your loved ones, you don't want too many people to know these brilliant hidden scenic places.
1. MBS Bridge/Dragonfly Bridge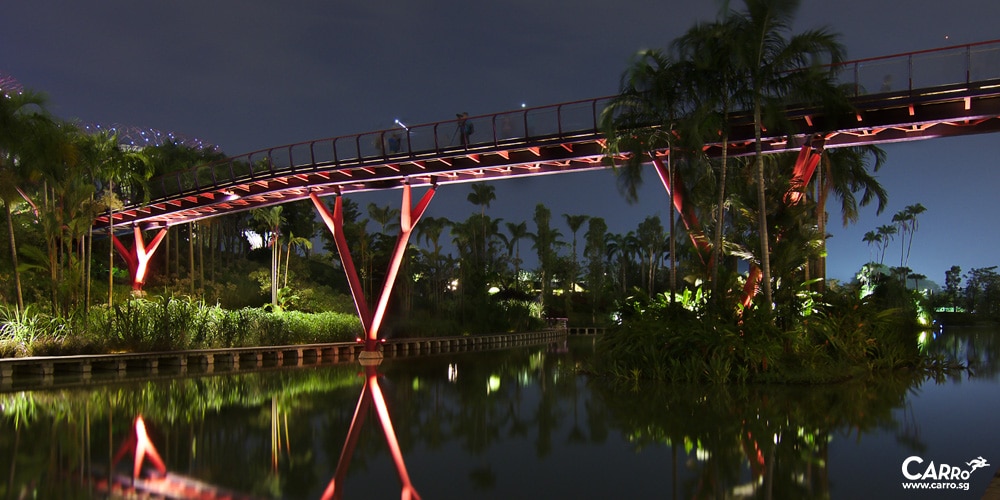 The bridge over MBS towards Gardens by The Bay would be #1. This chill out place is often missed out by passer-bys, which makes this bridge relatively empty and quiet after work hours. Just take a short walk there and enjoy the breeze over the dragonfly pond. View the majestic and huge supertrees of Gardens by The Bay without any obstructions. Even better, there are no signs that say we cannot sit on the bridge, so you could grab a bottle of beer and chill out! A great view with great company is just the recipe for a perfect night chill.
So, wait no longer, just drive downtown to Marina Bay Sands and walk to the Dragonfly Bridge just across.
2. Bay East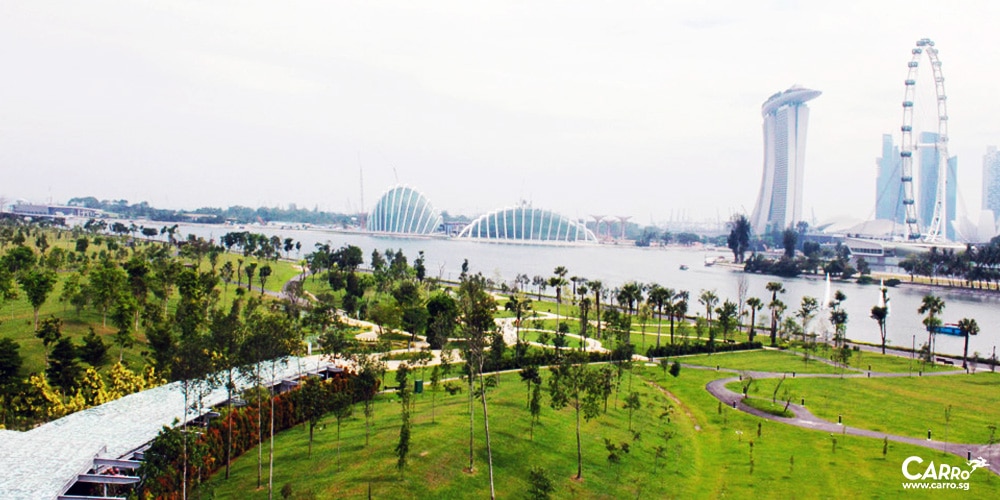 Bay East is located at the Gardens by The Bay area. However, it is not located at Bay South which houses the supertrees and the domes. Bay East is located just across, near the marina bay golf course area. Bay East offers a serene environment where you can enjoy the sea breeze.
Not only it is less crowded than the Bay South, Bay East also offers a serene environment, with little or no disturbances, only the breeze from the sea. What a great place to sit and relax after a tiring day at the office. And of course, it is also a perfect place to have a quick night date with your beloved one.
Drive and enter via Tanjong Rhu Road, and park at the Bay East 255 car park lots. Enjoy a great chill night whenever you want (it is always open).
3. Labrador Park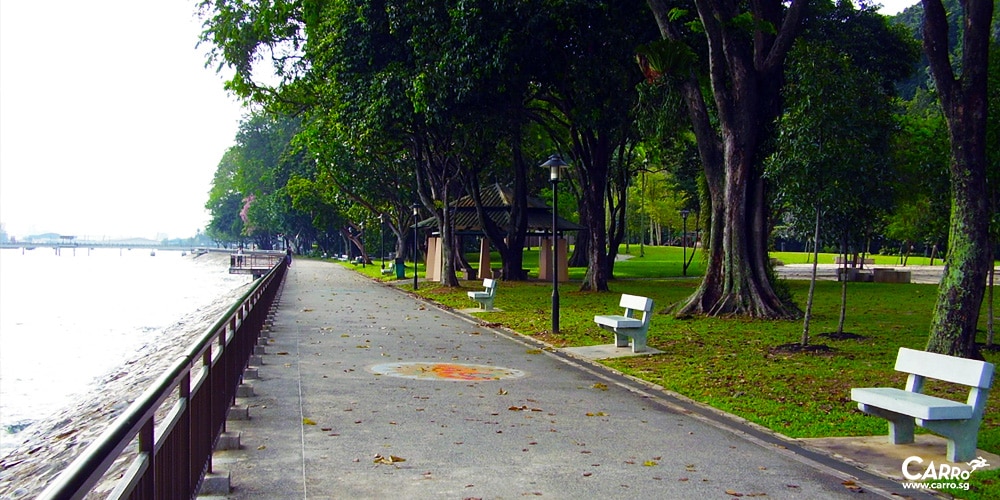 Everybody would be familiar with the name Labrador Park, but few would have been there.
This is exactly why this park made it to our list. This park houses historical British tunnels, making a trip to labrador park a unique chill out place. There is an extensive man- made coastal walk, which serves as a great hideout just minutes away from the Central Business District.There are barbeque pits for you and your friends to book for a great cook out ouside your office.
Located on the coastal side near Harbourfront, this place is great for all car drivers wherever in Singapore.
4. Sengkang Riverside Park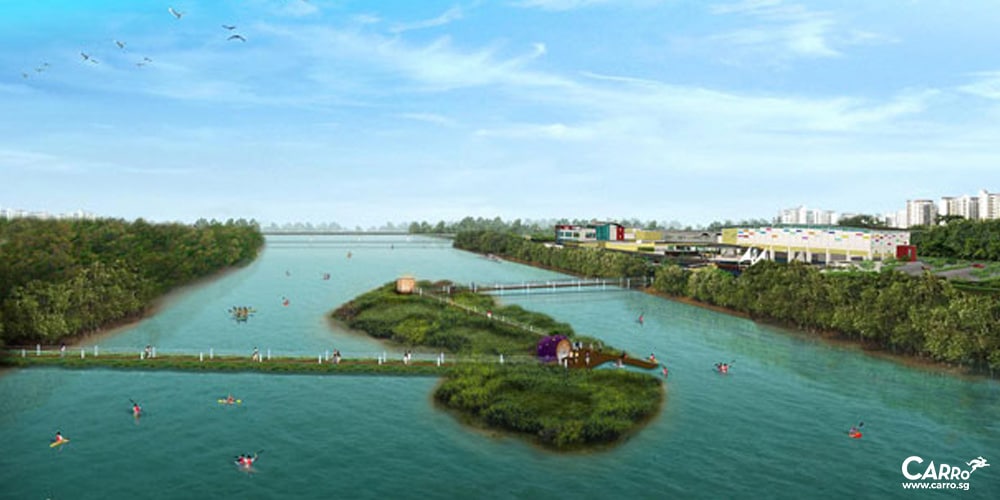 Sengkang Riverside Park would probably be the most beautiful under-utilised neighbourhood park in Singapore. This place is great for the people of the neighbourhood to chill and relax. Being mostly man-made, all the facilities and design of the park are thoroughly planned out to provide the most out of the riverside scenery. A nice hideout from the hectic work-life with your families and your loved ones.
Located at Fernvale Street, this place is highly accessible by car!
5. Punggol Stables (Gallop Stables)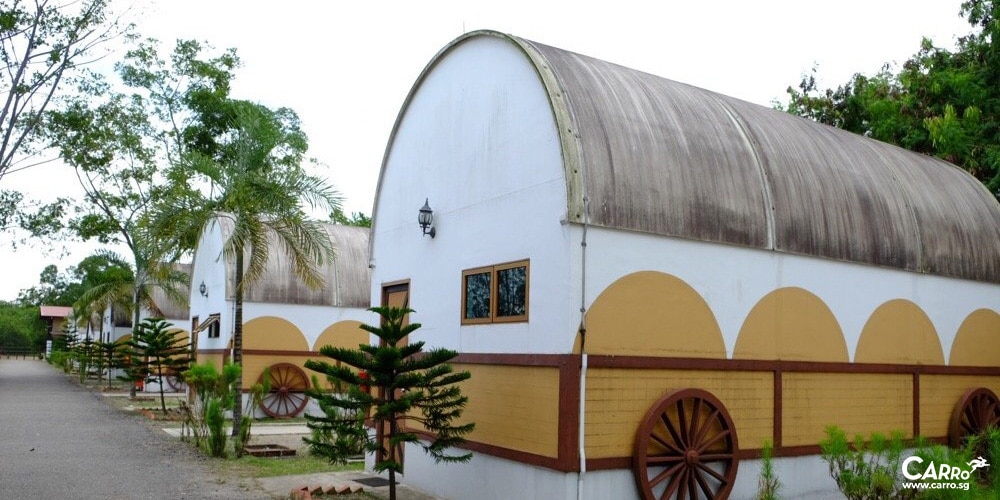 Have you ever heard of this place before? Maybe not, except if you stay at Punggol that is. This place is an amazing hideout for you to see and play with horses, a great family activity indeed. The resort located there also allows you and your family to stay over in a farm house. Located near Punggol Waterfront, the fresh air and sea view are just a few steps away from the ranch. After the revamp of the waterfront, this place became a hotspot for anyone who wants to have a family trip in Singapore. Definitely one of the best scenic places!
Drive along Punggol road. Towards the end of the road, you will see this ranch resort on your right.
This information about the hidden gem of scenic places is secret, just share with your loved ones, promise?
On the other hand, there are no secrets at Carro.sg, we sell & buy cars transparently. You will get the highest service quality with the lowest money spent. Look for your dream car now! So… you can reach these secret hidden scenic hideouts whenever, and wherever!