Score: 4.0 / 5.0
I recently purchased a new camera for my car. The Mio MiVue 658WIFI has been a huge help for me, and has basically turned into a GoPro for my vehicle. It records video in super high definition, and is going to come in handy if I ever get into an accident and need to show my insurance company, or the police, what really happened.
This dash camera has proven to be quite useful, but isn't without it's downfalls. No product is perfect (besides the iPhone – just kidding) after all, and it makes sense that the 658 would have a flaw or two. But overall it's proven to be handy at recording awesome videos. Here's a list of some pro's and con's of the product.
Key Features of the MiVue 658WIFI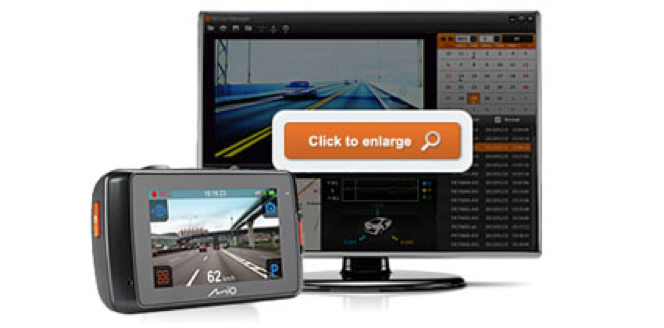 Built-In GPS and 3-axis G Sensors
Like most dashcams on the market today, the MiVue 658WIFI comes with built-in GPS and 3-axis G sensors. While these do not provide navigation directions, they do measure your speed, distance and directional impacts that can be used as evidence in the event of a road accident.
While I have not used the 658WIFI for any road trip as of the time of this writing, I would imagine that being able to track your driving route on the MiVue Manager via Google maps would be exceptionally useful in relieving memorable driving moments.
Wi-fi Ready
One of my favorite features of this handy camera is the built-in Wi-fi. No, that doesn't mean that it gives your phone access to the internet. What it means is that the camera can connect via Wi-fi to a smartphone, enabling it to instantly send video recordings to a phone. The prospect of being able to instantly upload videos without having to go through a laptop while on an overseas trip does save a lot of trouble.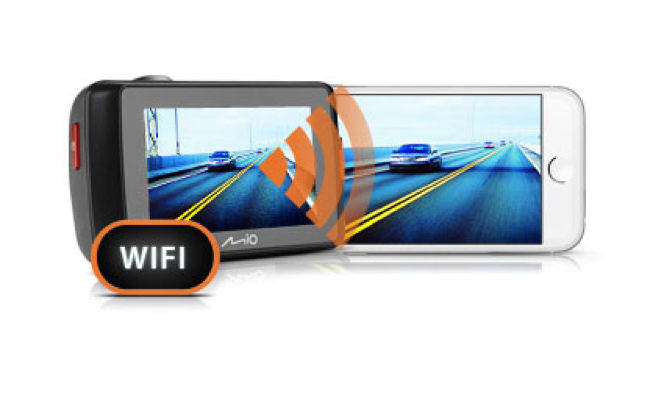 Record in HD Video
The MiVue 658 records video in super HD. A lens that captures video quality of 2304 x 1296 gives this model from Mio an extra crisp picture, ensuring that whatever it records is crisp and easy to see. This has made it great for traveling on long road trips, giving me awesome recordings of mountains and beautiful sunsets. It also comes in handy with insurance.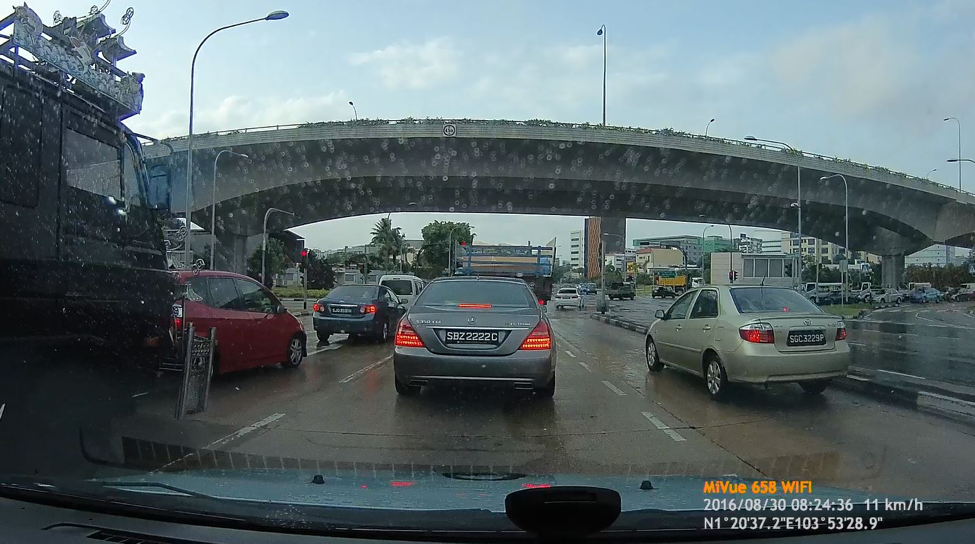 Wide-angle All-Glass Lens
Possibly the only company to fully utilize all-glass lens in its dashcams, Mio is committed to its vision of providing lasting quality of its products. Other dashcams companies use either plastic lens or a composition of glass and plastic for their lens.
Glass lens are more durable to heat than plastic lens. Under long periods of exposure to high heat, plastic lens tends to warp leading to deterioration of image quality. In Singapore with its tropical climate and open air parking, a dashcam with all glass lens would be the most value for money investment.
Another big benefit of the 658WIFI is its 150 degrees wide-angle lens. Among all of Mio dashcam models currently available on the Singapore market, the Mivue 658WIFI has the widest recording angle. This allows the dashcam to capture footage of cars recklessly serving in from adjacent lanes.
Parking Mode Recording
Available only via an additional purchase of the smartbox cable, the MiVue 658WIFI taps onto your car battery to record when it detects motion in front of the car. This function is useful for collecting evidence in the event of hit and run incidents.
Helps with Insurance
One of the biggest benefits of the Mio MiVue 658 is the ability to record video and then send it quickly to my insurance agency if I get in an accident. Luckily it hasn't happened yet, but if anything were to happen I would be able to drop the recording onto my smartphone, and send it quickly over to my insurance company to show them exactly what happened.
Limitations of the 658WIFI
No Rear-facing Camera
One feature that I would like to see in this camera is a rear-facing add-on. That would give it the ability to record video from both the front and the rear of the vehicle. This would mainly help for insurance purposes, as I would have recordings of any collisions that took place from the rear. The MiVue 698 does have the option of adding on the rear camera for those who are looking for a dual channel option.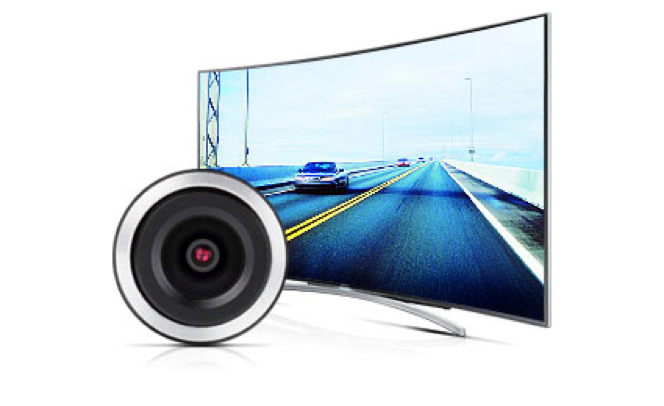 Parking Mode Cable Prevents Road Trip Usage
As you would most likely do concealed wiring for the dashcam along with the smartbox cable, this actually prevents you from using the 658WIFI on road trips as you won't be able to remove the cable unless you are driving your own car. While not a deal breaker in most cases, this would mean you might actually have to purchase an additional cable in future if you want to take full advantage of all the capabilities that the 658WIFI has to offer while using it for road trips.
The Verdict
Overall I am very pleased with my new dash cam. There are some flaws here and there, but the powerful HD lens and the ability to quickly transfer clips over to my smartphone have made it a valuable addition to the infrastructure of my vehicle. I'll keep using it and recording awesome footage on road trips the next time I'm traveling.
Cost
Now retailing for SRP $299, customers can also do concealed wiring at one of Navicom's (Mio's authorized distributor in Singapore) authorized dealers at a cost ranging from $30-$50 depending on car make. More info about Mio products can also be found at their website at www.mio.com/sg
Koh Guan Chua Workshop
176 Sin Ming Drive
Sin Ming Autocare, #02-04
Singapore 575721
This is the 3rd article in a 4 part series reviewing Mio's dashcam range. Mio MiVue 698 BundleI, Mio's flagship high end model will be featured in the next article.