Even the best maintained cars can sometimes break down in the middle of the road and cause much inconvenience for drivers. Especially in Singapore, the traffic is extremely hectic during peak hours and more cars on the road will translate to more accidents along the way.
What should you do in the event of a breakdown?
The first thing you should do when your car breaks down is to try to move your car away from the main road and see if you could station your car at the road shoulder. Next, you try your best to diagnose your car's issue to call for help. Should you be unable to diagnose the problem, the safest bet is to call for towing services.
Luckily for the drivers in Singapore, The Carro Team has recently launched a new product, Carro Assist, Singapore's first on demand roadside assistance and recovery web application. Having the largest towing fleet on hand, Carro Assist will match your car to the nearest service provider to get you the help you need in the fastest possible time.
So how should you use Carro Assist?
It's really simple and intuitive. Use it as you would to get a Grab or Uber. Let us guide you through the entire process step by step!
Step 1:
Click on the service you would like to use and enter your current address. If you do not know your location, click on the "Find Me" button.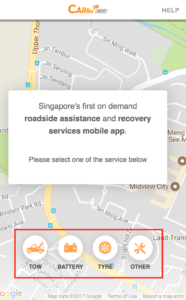 Step 2:
Confirm your current location.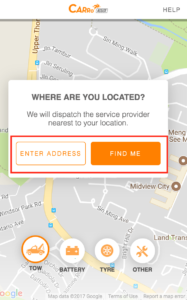 Step 3:
Do a simple diagnostic to determine if you need a battery replacement or jump start. If you are unsure of the issue, always call for towing to be on the safe side.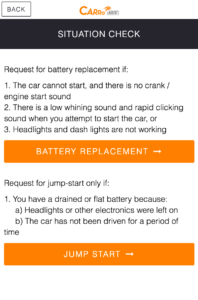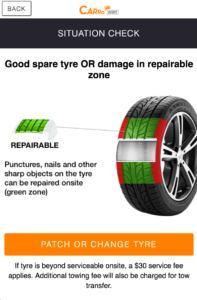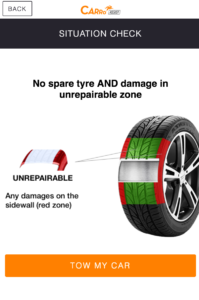 Step 4:
Select your location type. As some areas have specific height limits, this will help us to send a suitable vehicle over to help you.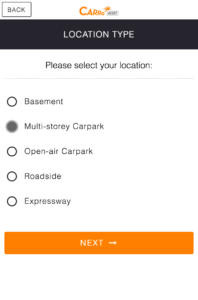 Step 5:
Fill up the information of your car make and model, types of battery/ tyre you need.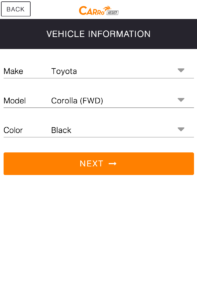 Step 6:
Add a note for the service provider should you need any and take a look at your request in summary.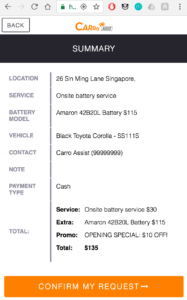 Step 7:
By clicking on the link sent to you via SMS, you will confirm the job request and you are ready to go!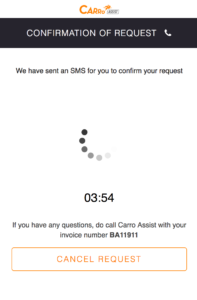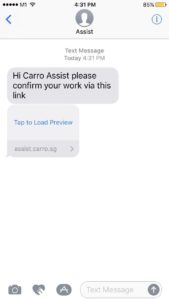 Now that you know about Carro Assist, you can be sure that help is always nearby when you need it!