The Honda HR-V is back at it again, but this time with a drastic refresh. And It's definitely not a stranger to the small SUV scene, having practically pioneered the trend! But how do 23 years of experience translate into their latest 3rd generation HRV? And are we looking at the next potential compact SUV bestseller in Singapore?
But before we go on, don't confuse this with the Honda Vezel! Check out the differences in our video here! 
When Will the Honda HR-V 2021 be Released?

Those who swear by Honda's reliability and value might hit a few roadblocks searching for the elusive 2021 refresh in Singapore. With little information to rely on and the official sources not releasing much info, when is the new Honda HRV coming out? Already unveiled in Japan in February, its international release is slated to hit the markets during late 2020!
So the new Honda HR-V isn't for sale in Singapore just yet, but it should land on our shores in the second half of 2021. But is the refresh really worth waiting for? 
It's a Hybrid Car
2021 is undoubtedly the year of the electric and hybrid vehicles, and Honda is not one to miss out on industry trends.
Following its pledge to electrify all mainstream models in 2022, (at least in Europe), the upcoming HR-V won't have any pure petrol or diesel options Instead, you'll be greeted by its e:HEV petrol-electric system. Honda claims that it'll be exceptionally efficient as it draws power from both the e:HEV powertrain 1.5L petrol engine and two electric motors.   
Agreeable Aesthetics  
At first glance, you'll be able to tell that it has retired the 2nd generation design in favour of a more modern and minimalistic appearance.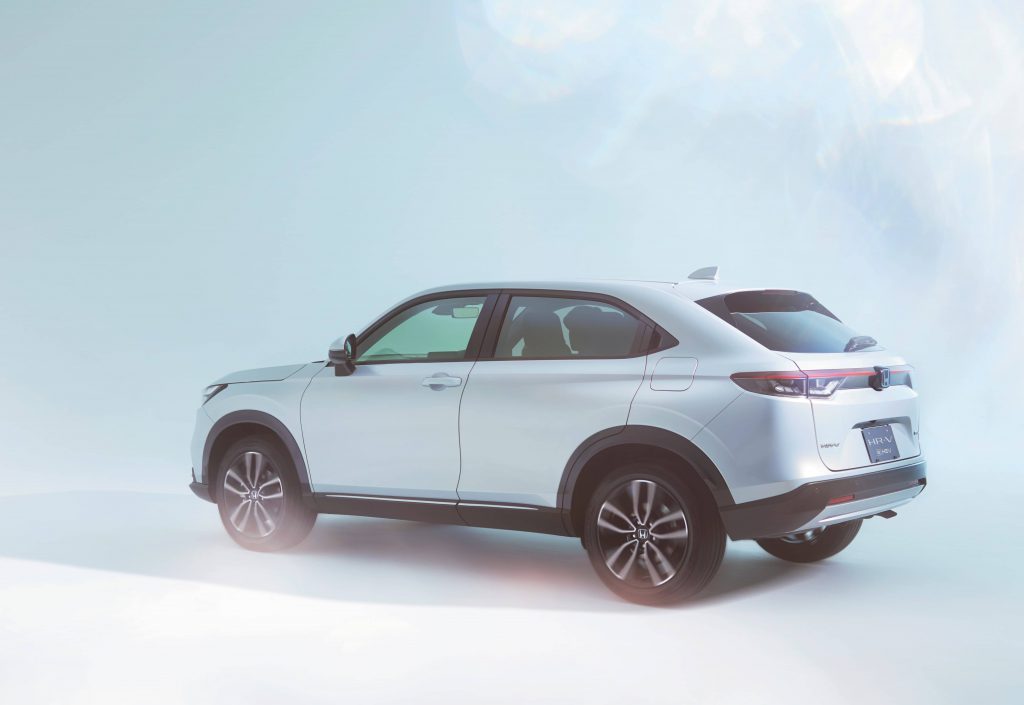 In our books, that's a step in the right direction! Borrowing elements from the coupe, the compact hybrid crossover features slimmer headlights, a stylish roofline, and a long bonnet. According to Honda, it has attempted to capture both practicality and style with a simpler sleek design. 
And it certainly looks a lot like Lexus or Toyota Harrier, which makes the compact crossover feel a lot more premium than the 2nd gen HR-V!
A Whole New World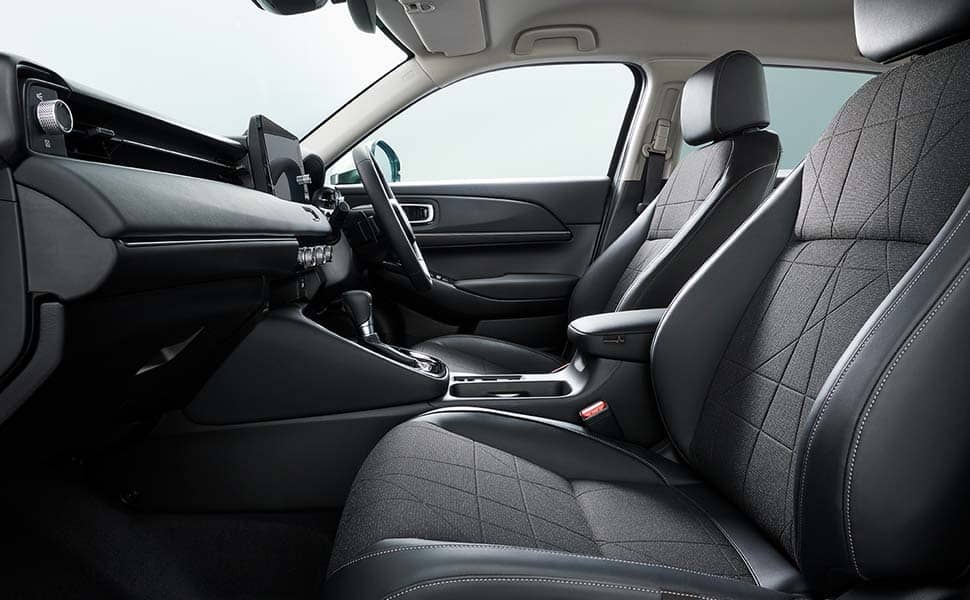 If you need space, you'll get plenty here! The Honda HRV has undergone massive tweaks and redesigns, but the first thing you'll notice once you climb in is its massive space. Retaining the 2nd gen's position of the centrally located fuel tank, and wider build, you'll enjoy the additional interior space.
Honda's iconic magic seats will also readily make room! With its almost flat fold-down flip-up seats, you can embark on your next biking or grocery trip without worrying about boot space! 
Information about Infotainment
Its minimalist dashboard layout also helps give the illusion of space and simplicity.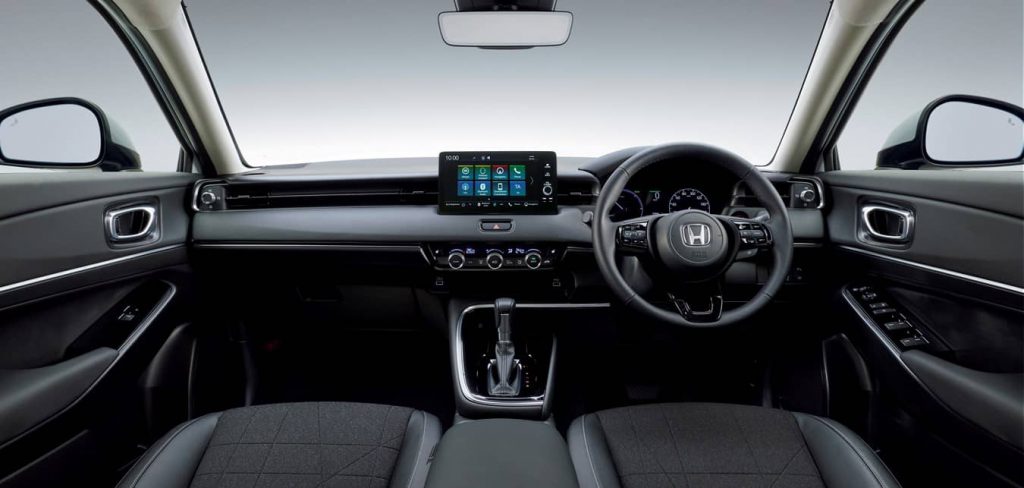 Gone are the previously clunky controls and cluttered dashboard. Instead, you'll get a 9-inch floating touch screen display along with smartphone support! Apple and Android users will enjoy the standard Apple Carplay and Android Auto.
The all-new HRV 2021 also features a total car premium package which comes with a bunch of cool features. Expect Honda's first in-car wifi hotspot, an app centre, automatic map updates, and smartphone digital key function in a neatly wrapped package. 
And if you're highly dependent on music while zipping around the city, Honda has accounted for your music habit and installed a total of 9 speakers. making your car jamming sessions more enjoyable. 
Elevated Driving Experience 
Making the new honda HRV even more seamless and spacious is its panorama roof with natural light!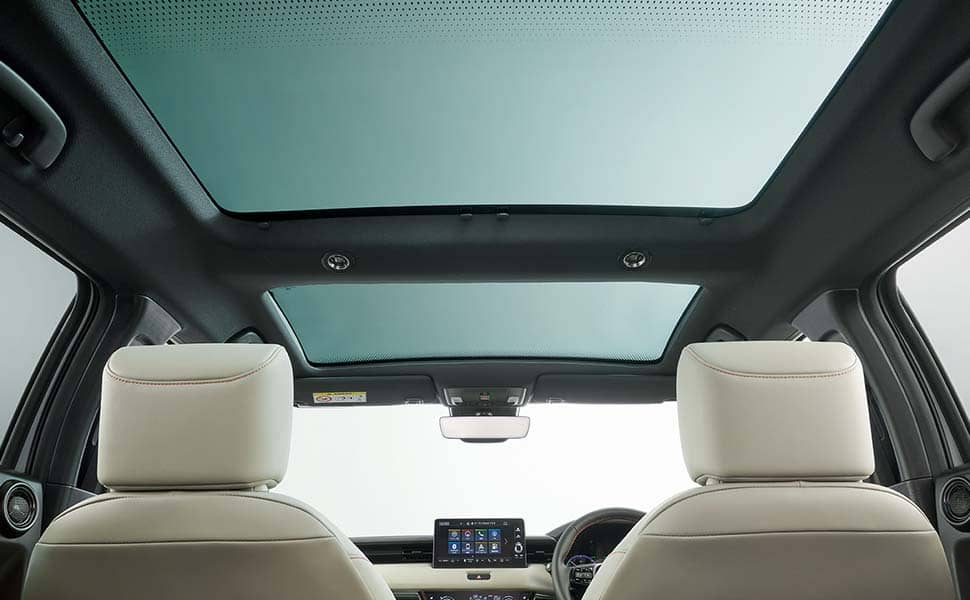 The new Honda HRV also sports a panorama roof with natural light, making your drives more spacious and seamless with the outside world. And while you soak up the sun, you can enjoy the new air diffusion system! L-shaped vents will send waves of fresh air above and beside your passengers. 
Other qualities of life improvements include the hands-free powered tailgate, essential for your grocery trips, and hill descent control! While the hill descent control isn't that relevant here, it might come in handy for future road trips!
Staying Safe on the Road 
Your safety won't be compromised with Honda's HRV 2021! Their safety kit comes with familiar features which have been improved! Autonomous safety braking and lane-keeping assist have been upgraded for better efficiency.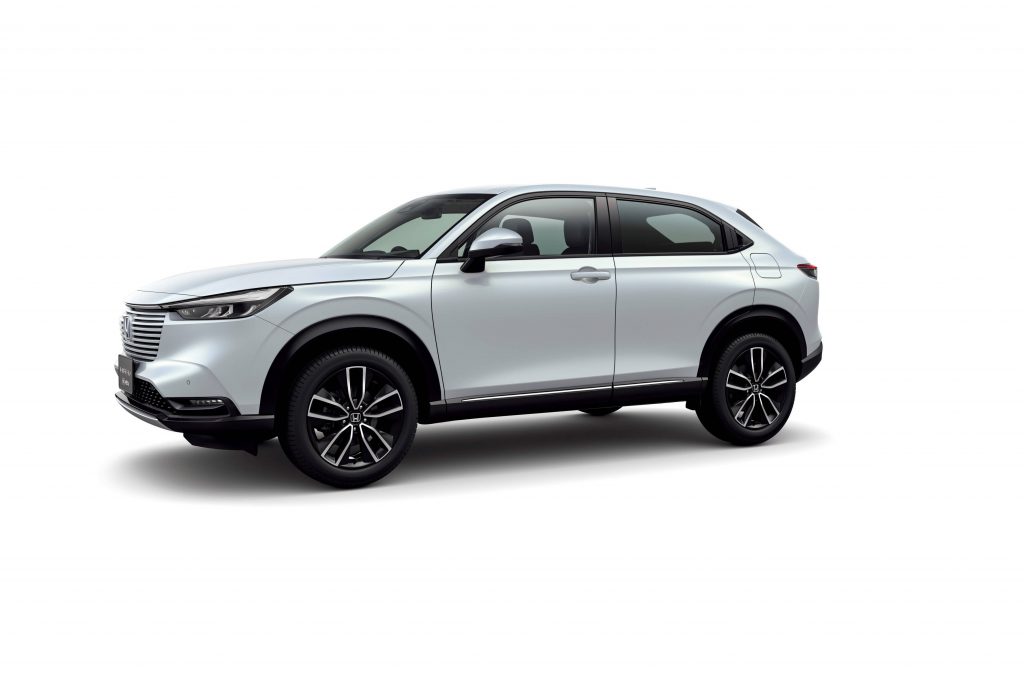 But that's not all! The full kit includes Honda sensing with adaptive control, pedestrian detection and avoidance, traffic sign recognition, and tire deflation alert. 
And if you're still worried or new to the roads, you'll also get a multiview camera with blind-spot monitoring! 
So Should You Get It?
While we've got our hands on some information, it's simply too early to tell. Key facts that would make or break a car such as its engine specs and price are not out yet.
So it's best to wait for more details. But it's definitely a car you should keep your eye on!