Car News
First Cross-Country Electric Car and Camper Arrives in Canada
Who they are
Rolf Oetter and Silke Sommerfeld, a couple from British Columbia, became the first people to cross the country in an electric car, while towing a camper. For just $8.50 spent on energy, the adventurous couple journeyed 15,000 kilometres over three months across Canada from Vancouver, B.C. to St. Johns, N.L.
The couple paid over $80,000 for their Tesla Model-X but they do admit that there are many cheaper options.
"Our mission was to promote electric cars and sustainable energy", says Sommerfeld. "We're not here to promote Tesla. We want to promote any electric car what ever make it doesn't matter."
Tesla has built a network of super-charger stations across the U.S. that can charge an electric car in 20 minutes.
Challenges faced driving an electric car
There are some chargers in parts of Canada but none in Atlantic Canada. Oetter states that the reduced range and availability whilst traveling was a primary issue,so they researched on camping grounds where they could charge their electric car overnight. In the morning, they would be able to wake up to a full charge that allows them to traverse approximately 250 kilometres before reaching their next camping ground.They said there were occasions when they just made it to a destinations with very little power left to spare.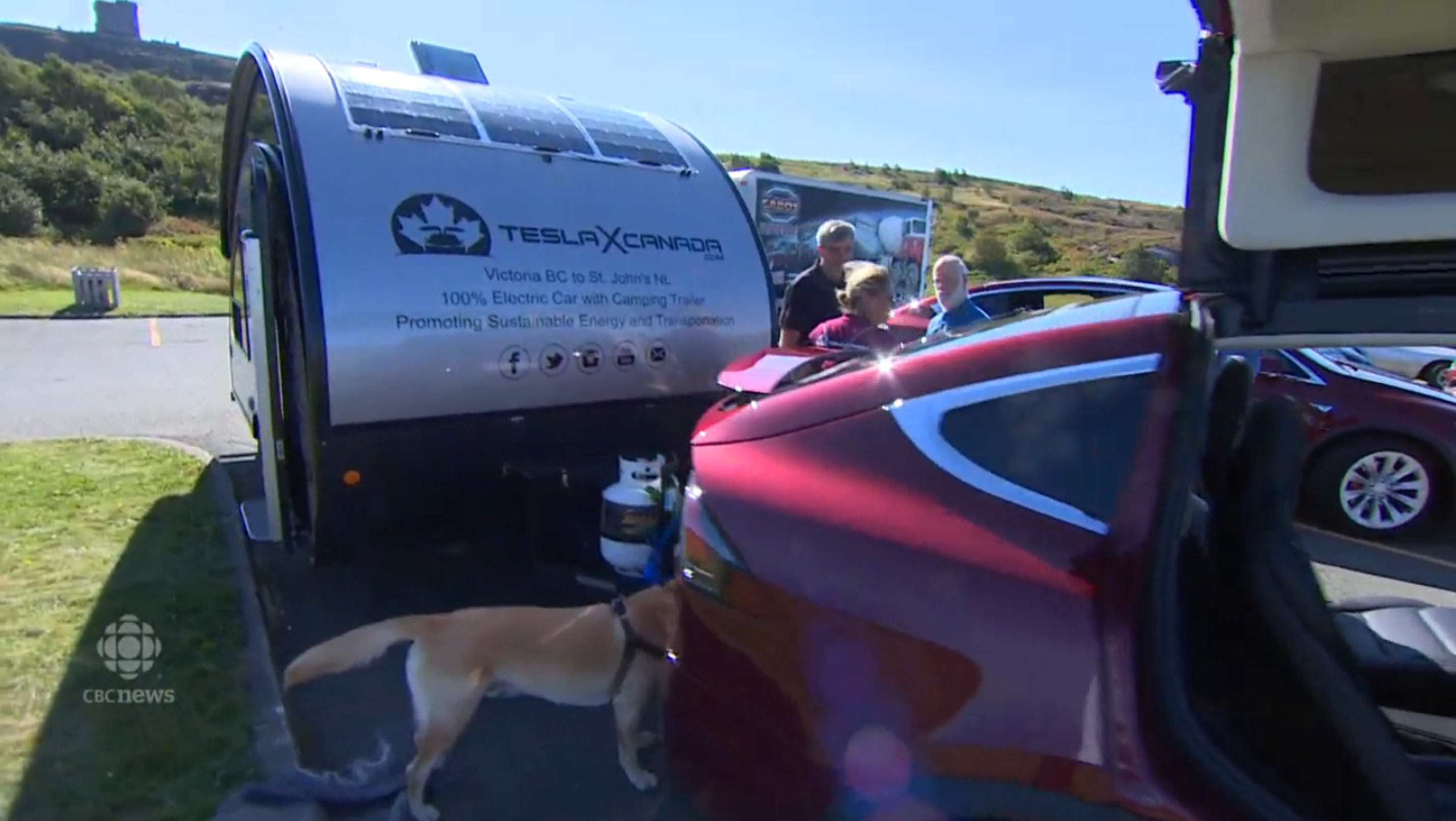 Similar voyages across Canada
In 1912, Thomas Wilby became the first man to drive across Canada by car, travelling along a series of highways that became known as the All Red Route.
In 2013, Kent Rathwell drove from St. John's to Victoria — 10,000 kilometres — in an emissions free Tesla Roadster in the middle of the Canadian winter.
Can Singapore follow in Canada's footsteps?
Although land constraints mean that traversing from one end of our tiny island to the next can be accomplished within a day, this further strengthens the feasibility of electric cars as an alternative to traditional petroleum cars in the near future. With the government's efforts towards turning Singapore into a car-lite city, we foresee an increase in the fleet of electric cars in Singapore with the increase in number of charging stations that will steadily improve the convenience of owning an electric car in our country.