A Formula One car is a single-seat, open cockpit, open-wheel racing car with substantial front and rear wings. Plus, the engine is positioned behind the driver. The F1 Car is so complex that it has its own regulations that are unique to the championship that it competes for.
The modern car can accelerate up to 62 mph in less than 2 seconds flat and move at a top speed of over 200mph.
Talk about fast and furious.
Take a look at the complexity of an F1 Car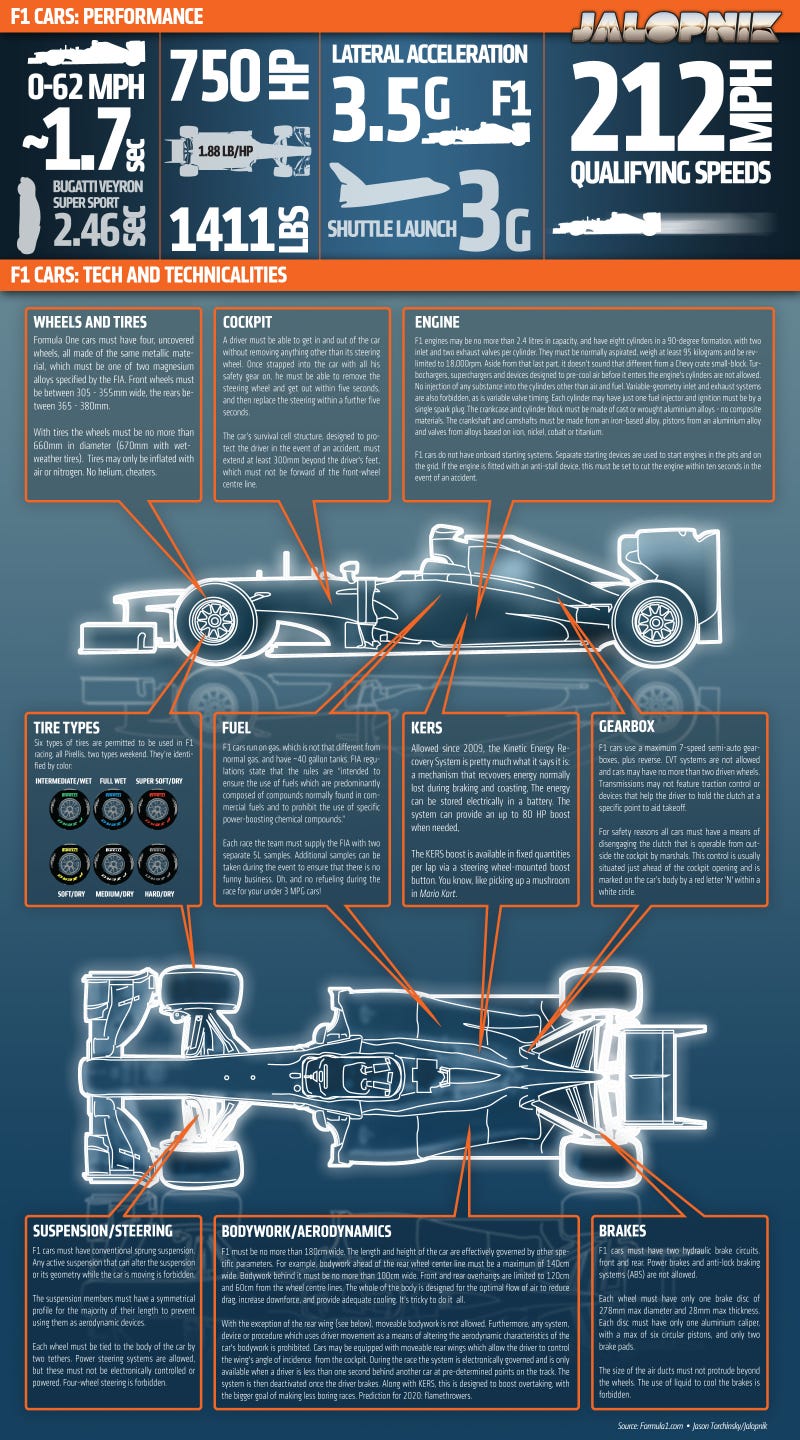 source
Have a look at the steering wheel – it's definitely more complicated than your girlfriend!
source
Think it's easy to be an F1 car driver? Think again! That's why these guys are paid so much.
Image Credit: F1
People also liked:

HOW TO ASSEMBLE YOUR OWN EMERGENCY CAR KIT
WAYS TO EXTEND THE LIFE OF YOUR BRAKES
6 VEHICLE WARNING SMELLS YOU SHOULD KNOW ABOUT