Big changes on the horizon portend an increasing number of Electric Vehicles (EVs) in Singapore. During the Budget 2020 announcement, it was shared that more incentives will be given to early-adopters of EVs in Singapore. There will also be an expansion of the electric car infrastructure to support the phasing out of ICE vehicles in 2040. This implies that Singapore is heading for a big electric overhaul, marking a tide change in the kind of cars that are on the streets right now.
At the moment, the electric car market is an area where not many like to venture. EVs are not the most popular choice of cars to drive in Singapore due to the price. Electric vehicles are still priced prohibitively high, and many models that are available are not the most ideal for driving on the tight city streets of Singapore.
Not to mention, the electric car infrastructure (like charging points) still needs to grow a lot more before EVs can be the mainstream mode of transportation. Unless you have a way to use power from your own home to plug in your EV, the difficulty of finding a station might prove overwhelming.
EVs in popular culture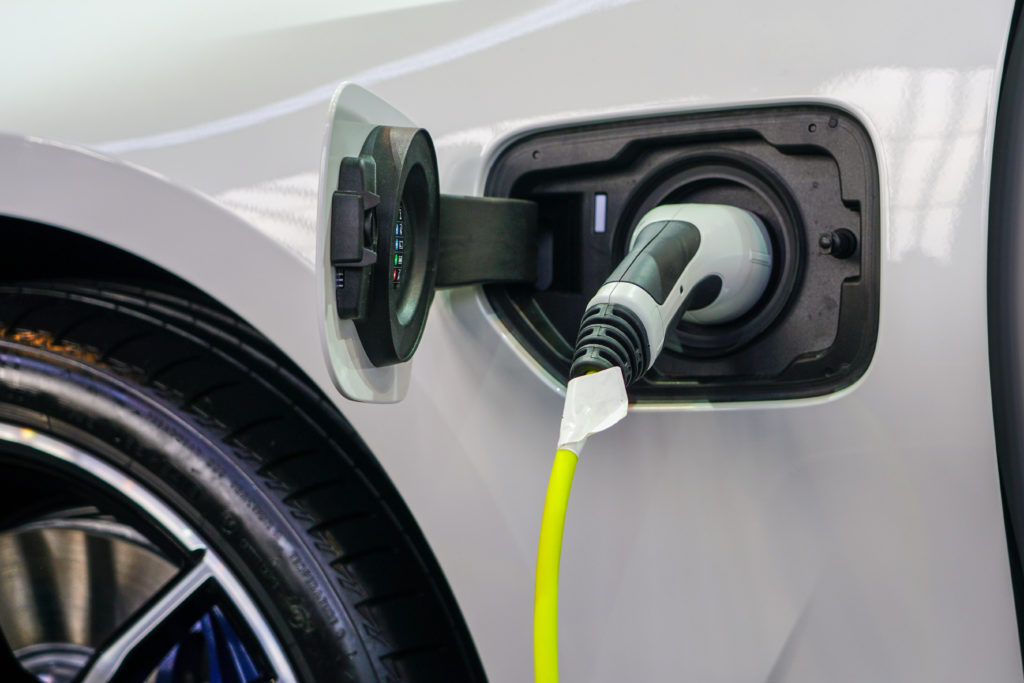 The increase in the preponderance of electric vehicles won't just be achieved through tax incentives, though. The older combustion engines will only leave the roads when people generally start to think of EVs as being the smarter, better option. For that reason, it is important to keep track of events that put the public in touch with electric vehicles.
In May 2019, Giti Tire sponsored a race for all-electric touring vehicles in China. Cars competed in an SUV format where each vehicle could perform using only electric power. The cars used specially outfitted tires from sponsor Giti and showcased the power that these electric vehicles have available to them.
Seeing electric vehicles even at the highest echelons of racing shows consumers that these cars can perform up to the same standards as combustion engines. Of course, the average commuter will never need to pass another car while driving 150 mph, but that doesn't mean they don't want a car that's capable of such a feat.
The electric vehicle tour might well do as much or more work than simple tax incentives to encourage a consumer to consider electric vehicles.
Achieving price parity
One of the problems that push people away from purchasing an electric vehicle is the relative price of the EV to a traditional combustion engine car. Especially in Southeast Asia, the EV can be much more expensive than the traditional car. Even with cost savings over time due to the fact the EV doesn't use gasoline are often not enough for consumers to make the switch.
All around the world, though, prices on electric vehicles are coming down. Key components like the battery system are becoming cheaper and easier to produce every day, meaning that very soon we will live in a world where consumers have comparable electric and gasoline vehicles at the same price point.
That trend has been moving a bit slower in Southeast Asia than in other parts of the world, though. In many countries, the government heavily subsidizes both the production and the purchase of an electric vehicle as part of their policy to fight carbon emissions. Asian nations like Singapore have historically been lagging behind in that arena, meaning their citizens shoulder more of the burden of the cost of this kind of car.
This has begun change though, with the recent Budget 2020's introduction of the EV Early Adoption Incentive.
Building EV infrastructure
One area to watch when it comes to the EV market in Singapore is the development of more public charging stations. Some companies like SP group have already taken steps on their own to help push more of these stations out to the public. It was reported that the government has plans to expand the charging points from the current 1,600 to 28,000 by 2030.
But more needs to be done, and it will be difficult to address this problem with only government action. Successful governments work with land developers to incentivize them to keep green infrastructure in mind when undertaking new construction. For example, incentivizing companies to reserve space in their car parks for EV charging would help a lot more stations get produced.
A long way to go
Singapore currently lags behind other nations in terms of adopting electric vehicles. Well over 98% of the cars on the street in Singapore right now are combustion engine cars. Compare that with the top adopter Norway, where 10% of cars on the road are electric and about half of all new car sales are electric cars. 
Changes to the policies and the attitudes surrounding these cars will go a long way to changing the direction of new car sales, but it'll still be some time before the balance on the streets changes very much. Absent some extreme top-down directives, this shift in the market will be a generational one, taking place slowly as younger consumers grow into a dominant position in the marketplace.
Bringing it all together
The next few years will be very interesting ones in terms of how the new implementations affect Singapore's auto market. Will the ride-share and transportation cars already on the road be a harbinger of what is to come, or will they fail to catch on?
It's difficult to say at this time, but it is clear that the global sentiment is that EVs represent an important step in reducing climate emissions, so the smart money is on seeing more of them in the future.
The move that the government has made will surely bring about more positives to the adoption of electric cars in Singapore. However, only time will tell if drivers will be willing to make the switch to an electric vehicle.
This article was submitted by Giti Tires. Updated by CARRO Singapore in 2020.