If you are a creative person, nothing can stand in your way of creating awesomeness. Here is a post containing car paint creations that highlight the creativity of their owners in the most emphatic and characteristic way.
This steampunk Beatle is so epic, even VW will feel jealous. The Porsche rims are a nice touch, although maybe the only thing out of context in this picture.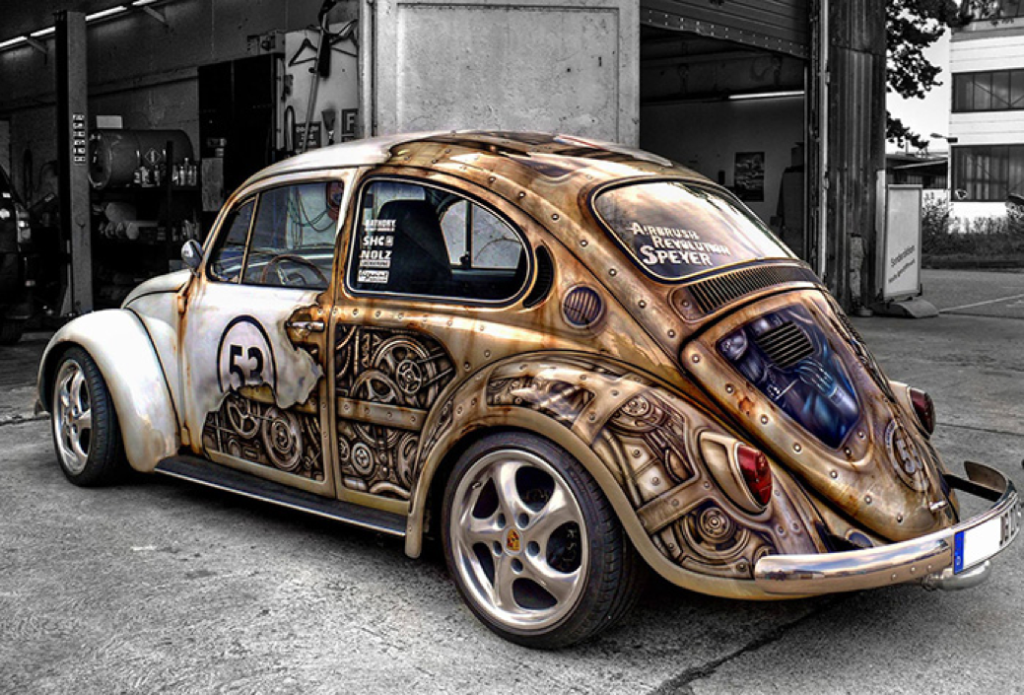 Who needs to fix car dents when you have such mad doodling skills? Seriously, the dent made this car better than it ever was, and that is one rare statement.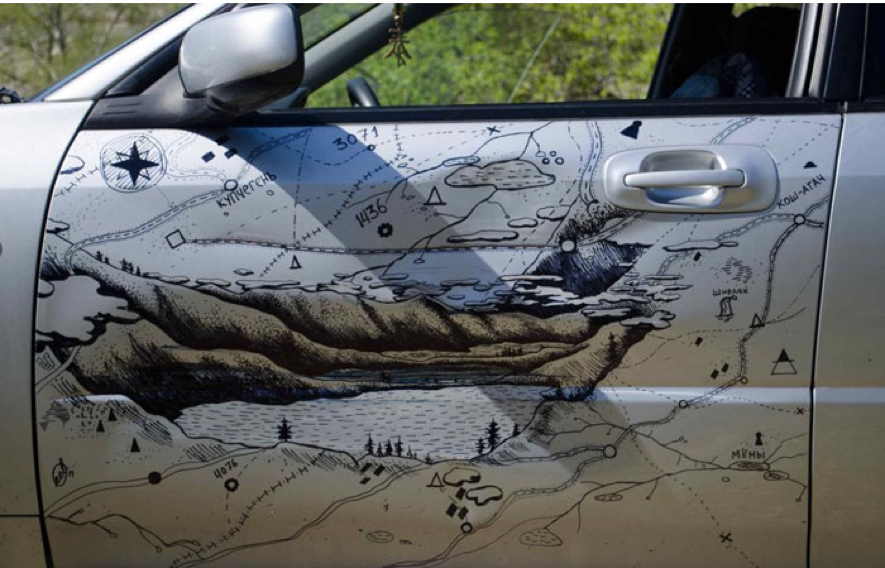 You know, Jaguars can go quite fast right. And you also know fast means cold air, so this owner was kind to his emblem pet and knitted a nice custom pullover.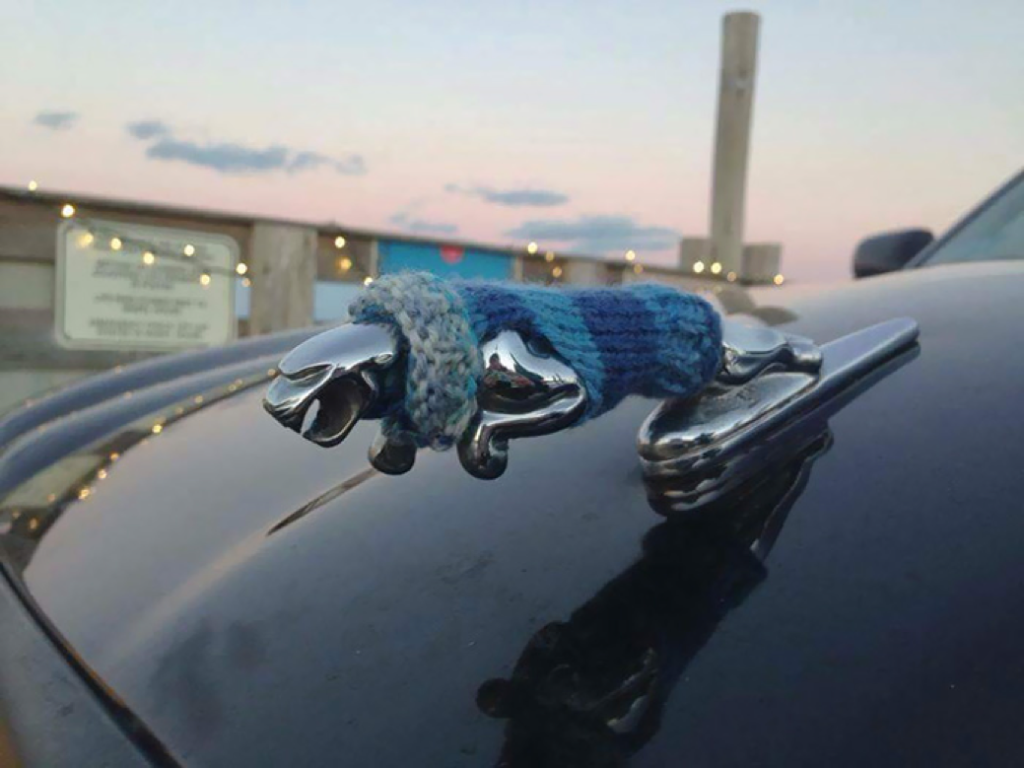 "Tailgating" just got a whole new meaning…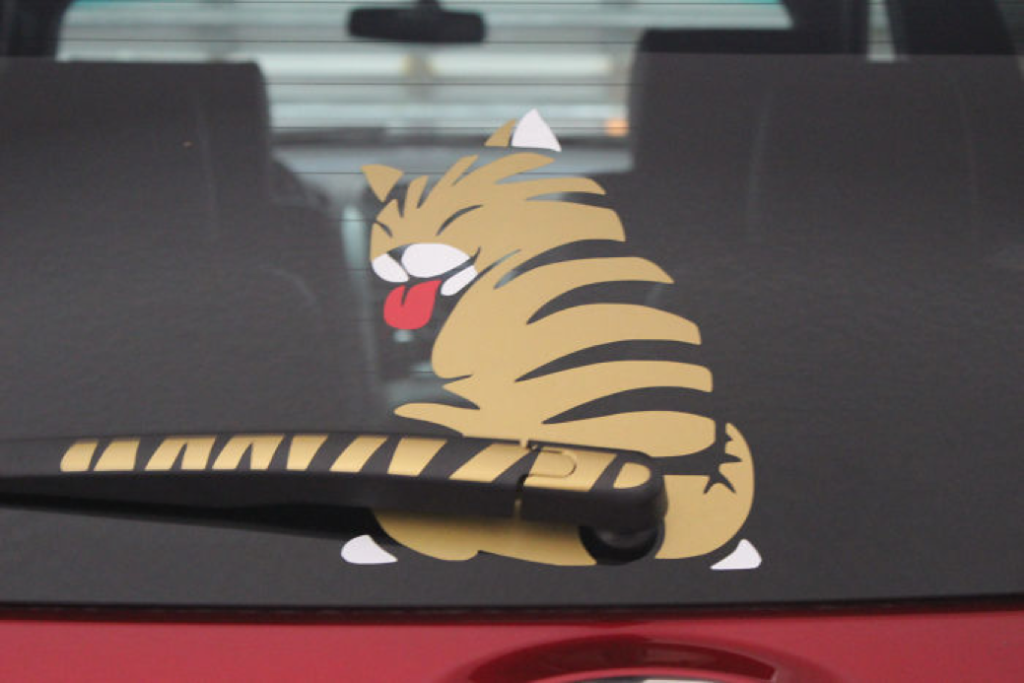 That is a nice rim from every aspect, and a proper use of the five radii design of the wheel.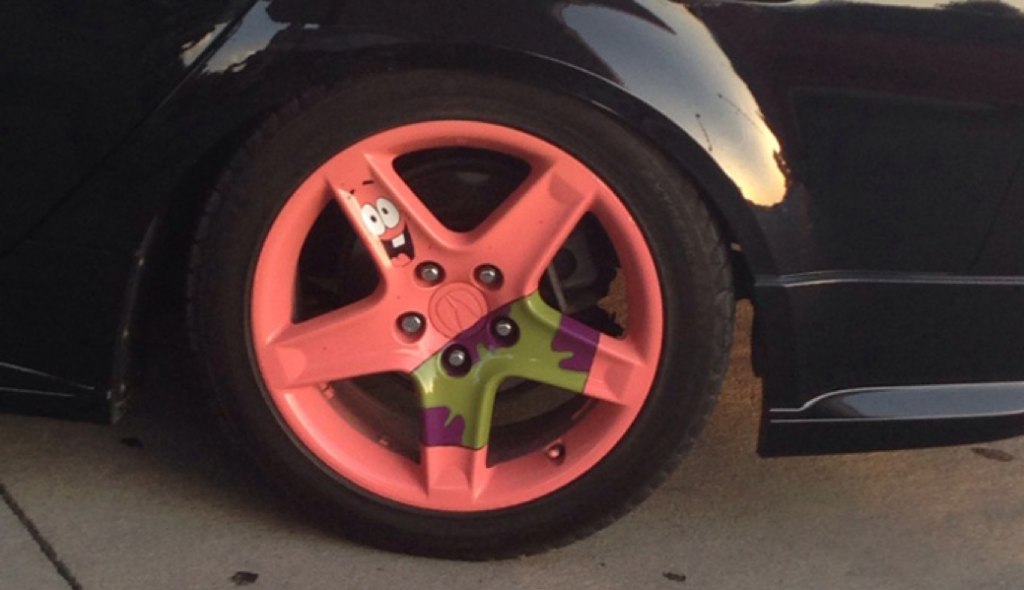 This dashboard must have taken some time and effort to do, but the result really does pay off.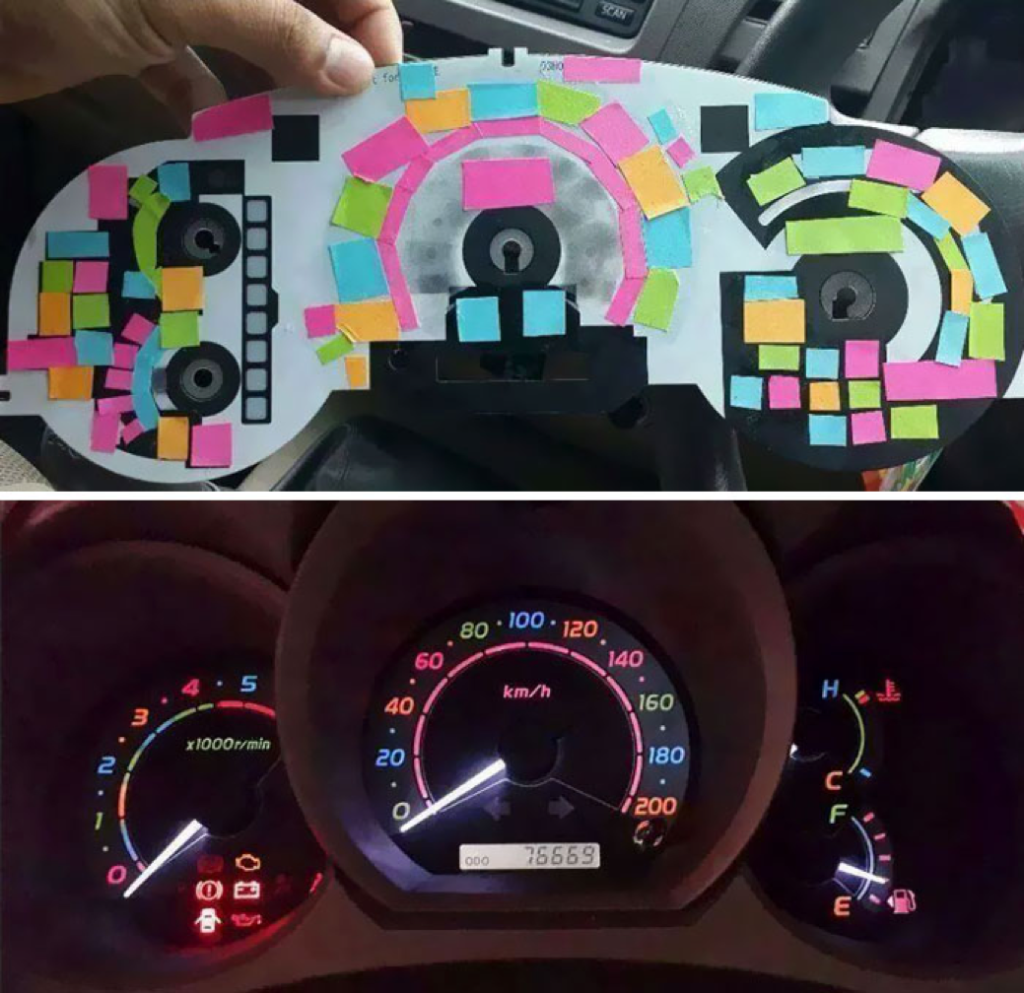 Star Wars fan obviously! The only downside to this one is that it isn't enjoyed by its creator.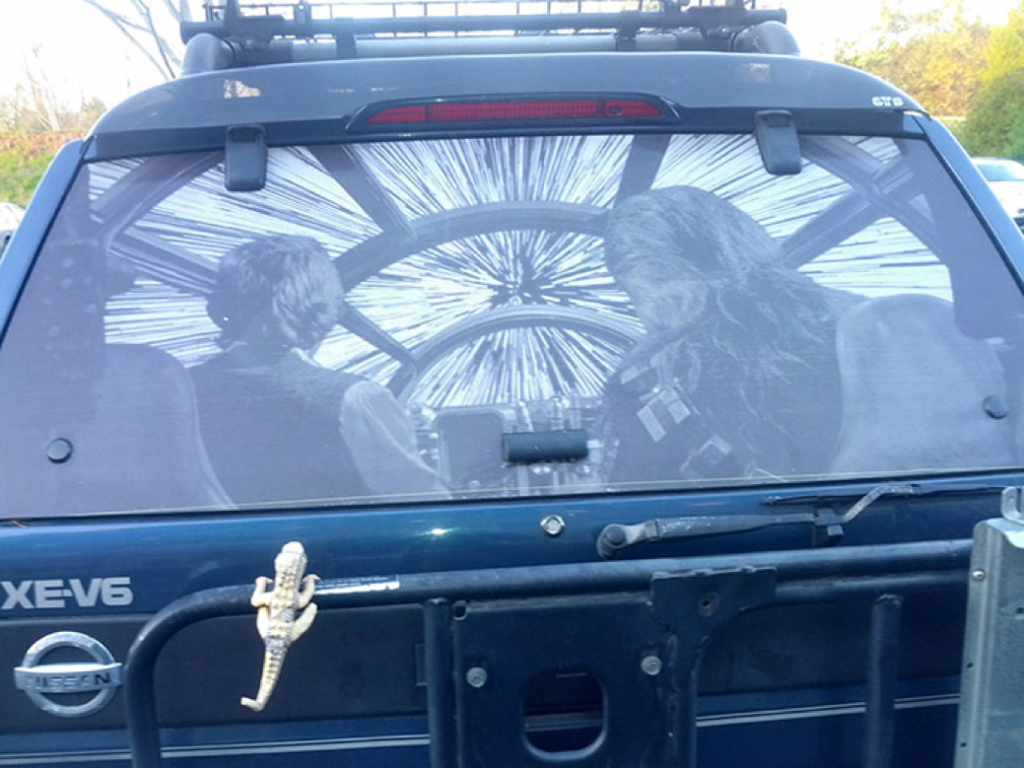 How did my grandma not think of this? I mean come on!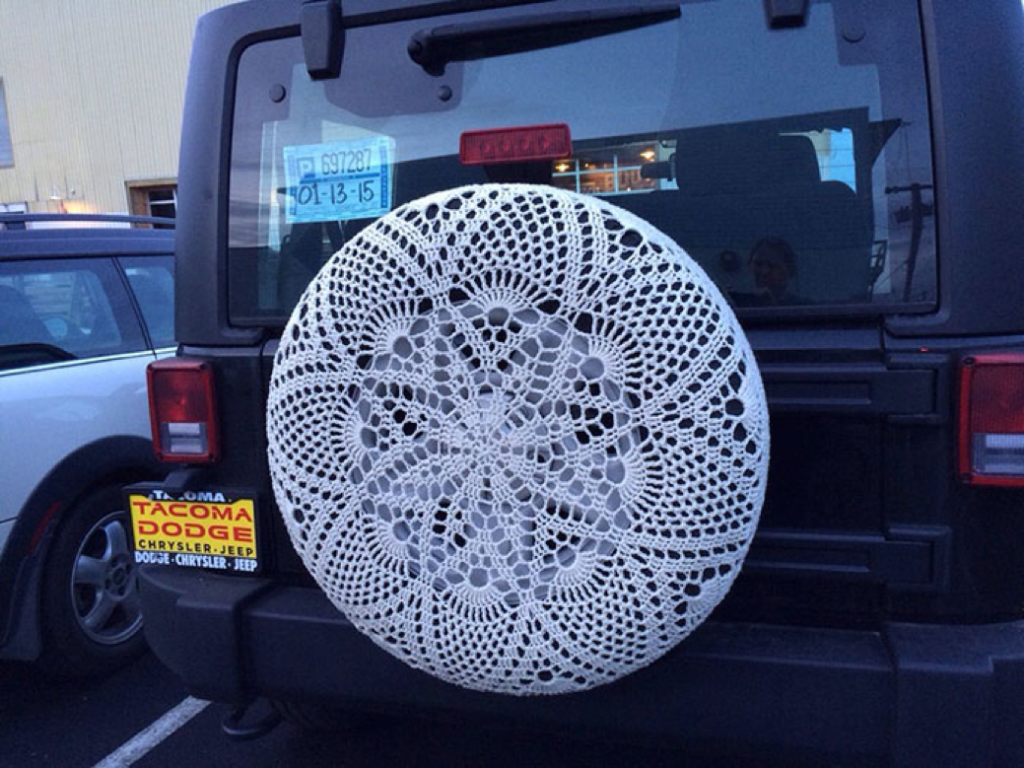 A Van Gogh Honda Civic? You bet!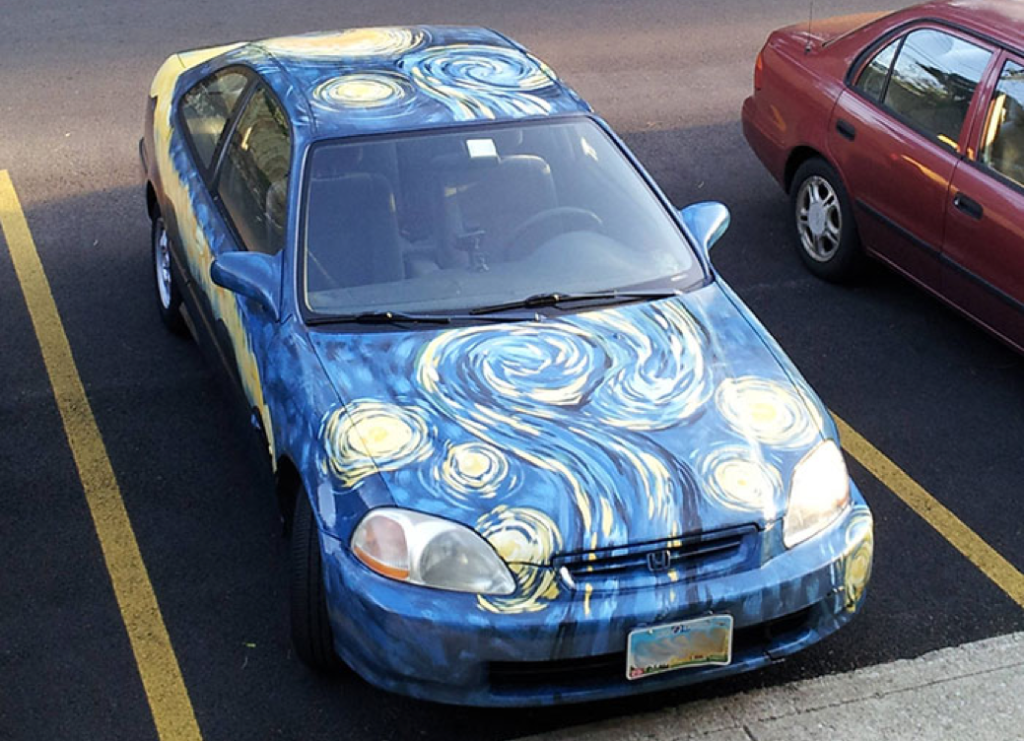 Either a kid plays in here, or a kid has grown up and the carpet has found a new use. Whatever the case, this looks pretty cool. Not sure about how easy it will be to clean during the winter though. Maybe they take their shoes off?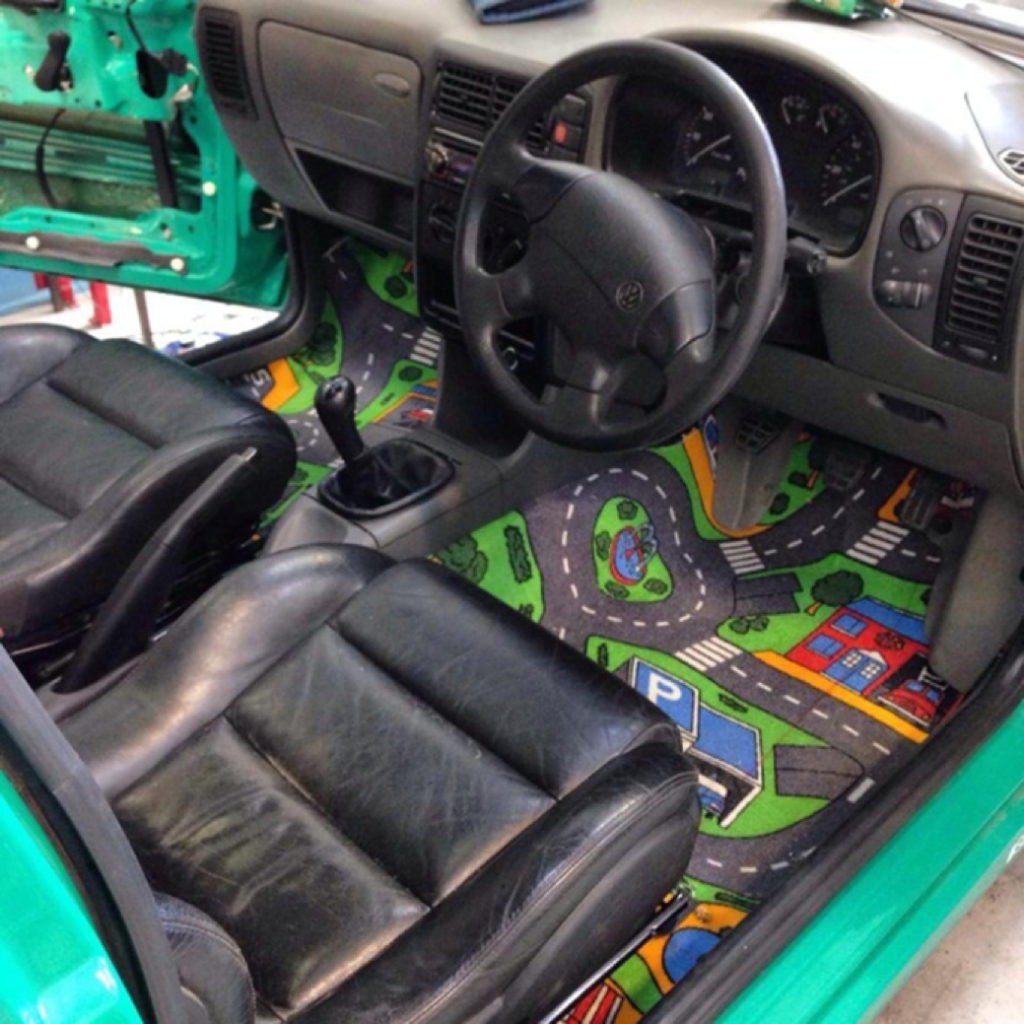 This one is my favourite in the list. It's beautiful, classy, tasty, handmade, pretty, chic, and unique! The obvious downside is that all this colorful awesomeness will quickly fade away because of UV sunlight and rain, and so will the countless hours of knitting it. It's still worth it though.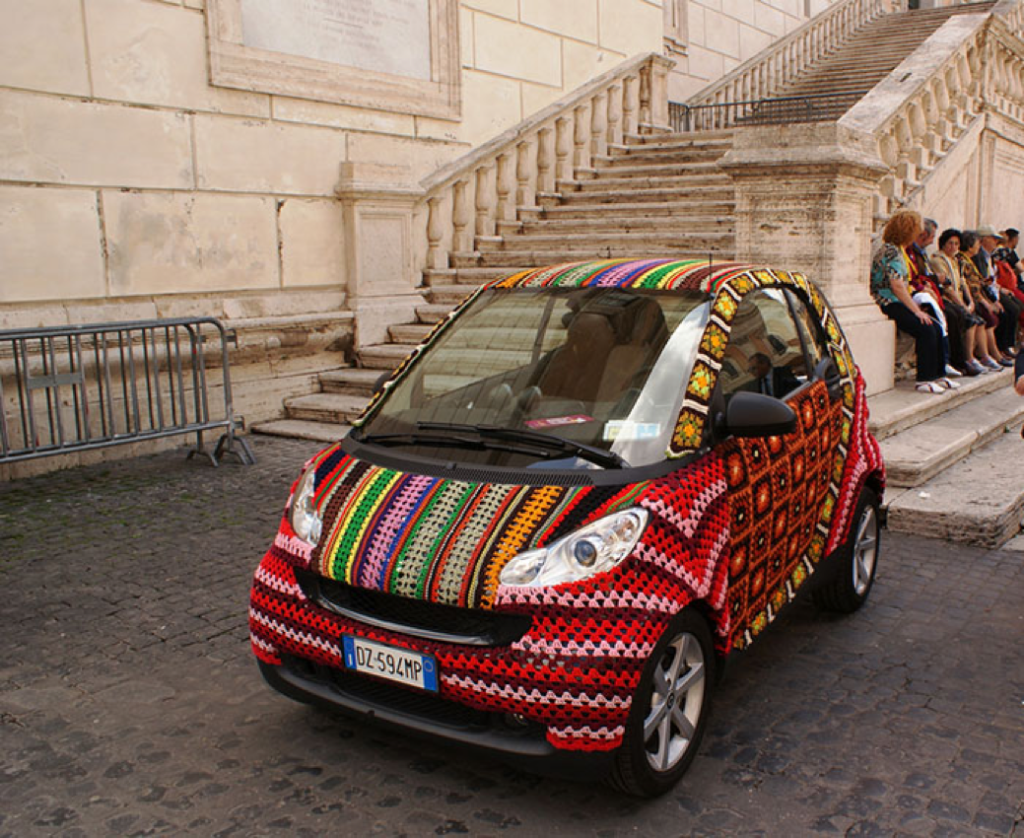 What is the next best thing than having the stars of the universe above your head? This!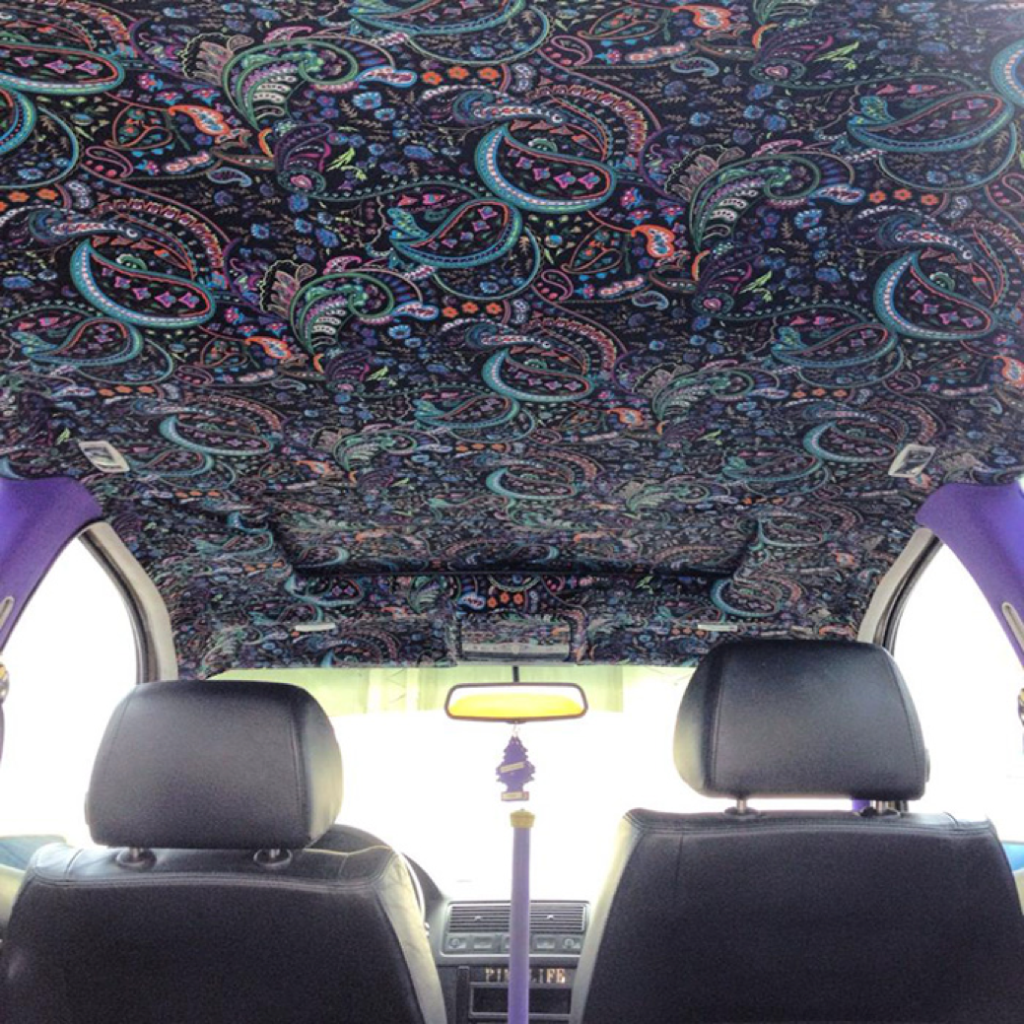 There is something about knitwear in this list, I'm sure you can tell. This entry shows a beautiful example of how pretty your car interior can get with only a few threads.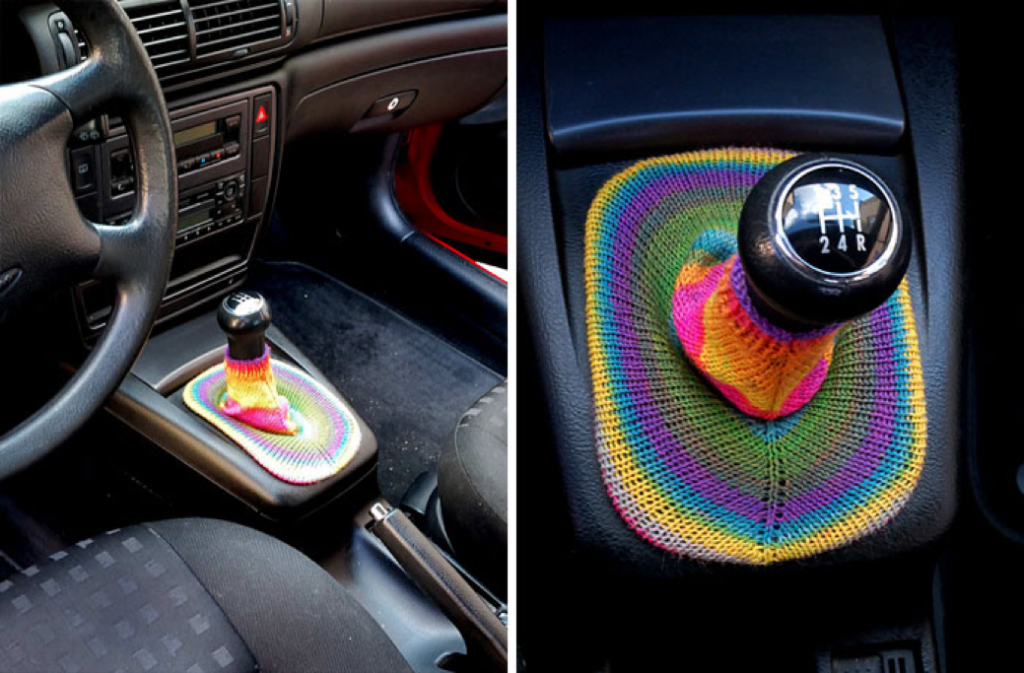 Another cool rim design of a floral approach this time. It looks stunning. Now the only thing that remains for this to be perfect is to paint the body with another color. This dull silver doesn't match at all.