Even though rear view mirrors are an obligatory piece of equipment on all vehicles, back in the beginning of the automobile age, this wasn't the case. In fact, cars didn't have rear view mirrors at first, and only in the late '20s, manufacturers started installing them on their cars. The reason is quite simple, there wasn't almost any traffic back then, and for the driver, it was far more important to see what is in front of him than to know who is behind. Before the Second World War, only the world's biggest cities had enough traffic to justify installing rear view mirrors. However, since then, the whole world has evolved into one big traffic jam and rear view mirrors are very important in everyday driving. Here are Top 5 coolest looking rear view mirrors.
'59 Cadillac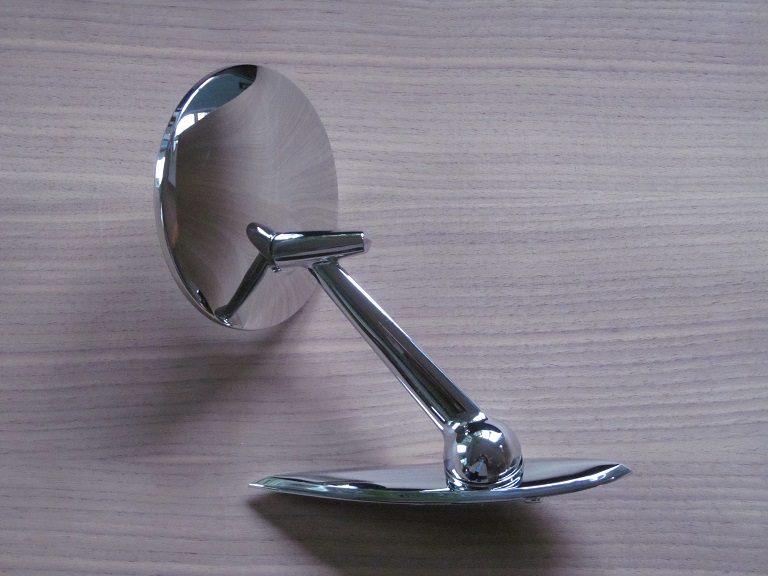 Big, round, nicely designed, and dipped in chrome, the '59 Cadillac's rear view mirror is typical for the era. It is the quintessential design of the period and back then almost every cars had round chromed rear view mirrors. This detail goes perfectly with the rest of this iconic car and is a true symbol of the famous American Googie design language.
Bullet rear view mirrors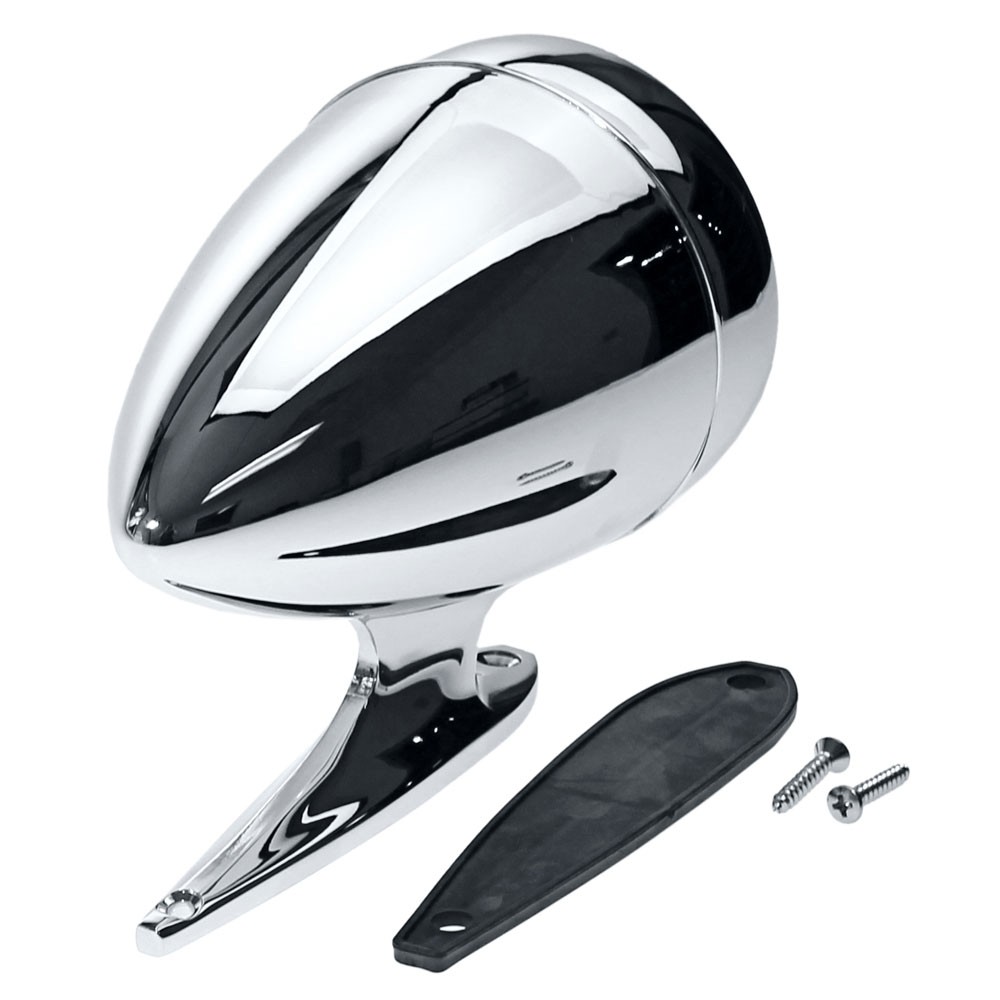 Very popular in the '60s and '70s, bullet style rear view mirrors looked modern and had that distinctive shape which symbolized speed and excitement. They were a factory option on many models, but also a quite popular aftermarket item. In fact, they are still very popular today, and you can buy the original ones as well as modern reproductions. In contrast to other side rear view mirrors, Bullet type could be mounted on the doors as well as on the fenders of the car. Of course, if you mounted them on the fenders it would look cool but it would be a little bit harder to use them. Bullet rear view mirrors on fenders were a common thing on British and Japanese built cars in the '60s and '70s and if you are restoring a car from that period, we definitely recommend you to pick up a pair of them and install it on your car.
Ferrari Testarossa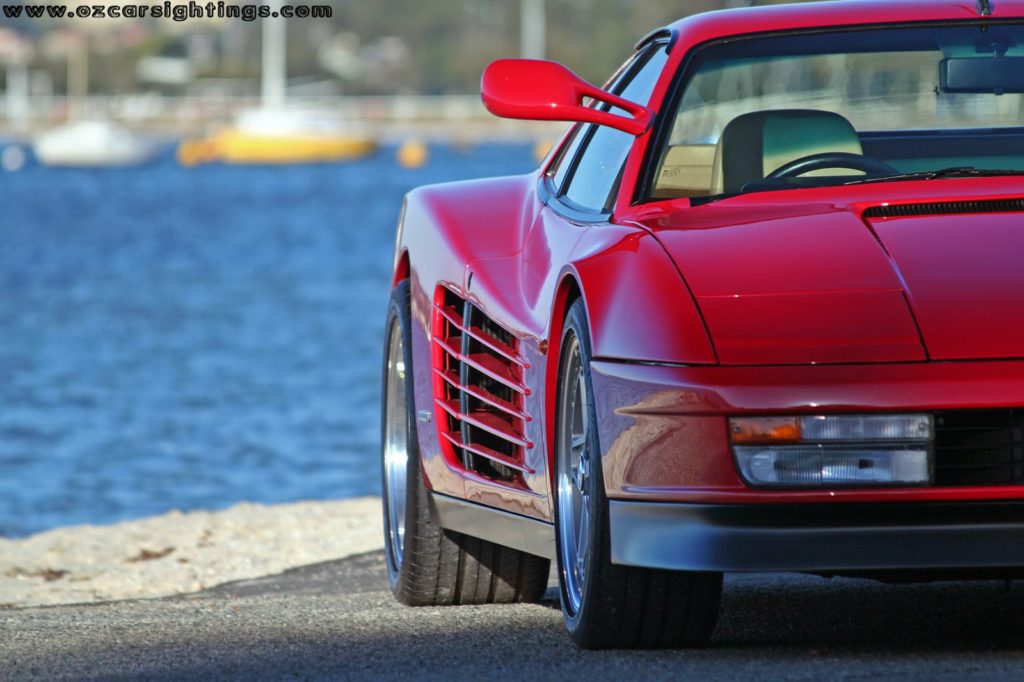 The Testarossa is one of the definitive '80s supercars, not only because it was fast, great looking and expensive, but because it appeared in may movies, music videos and TV shows from the period, such as Miami Vice, for example. It was also interesting because its rear view mirrors were mounted pretty high on the A pillar of the car. Since the car was very low, rear view mirrors were positioned higher so the driver could see traffic properly. The other thing was the design, as they are perfectly shaped small mirrors with an interesting feature: Testarossa's side mirrors act as spoilers and help channel the air around the side windows better.
Mercedes S Class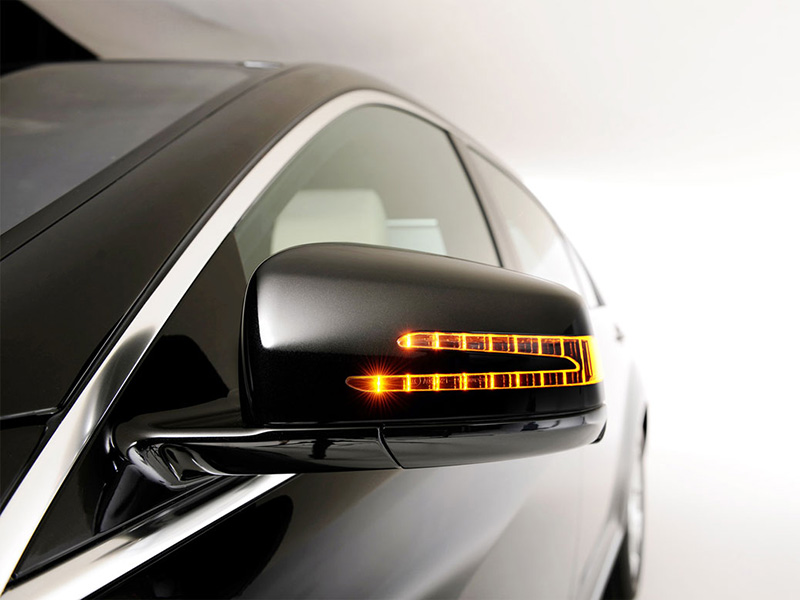 Back in the early 2000s, Mercedes revolutionized the design of rearview mirrors by installing turn signals in them. It was a great idea, and was since implemented by many other manufacturers in cheaper models. This patent has not ony made turn signals more visible but it made modern rear view mirrors look cool.
Rear view mirrors with camera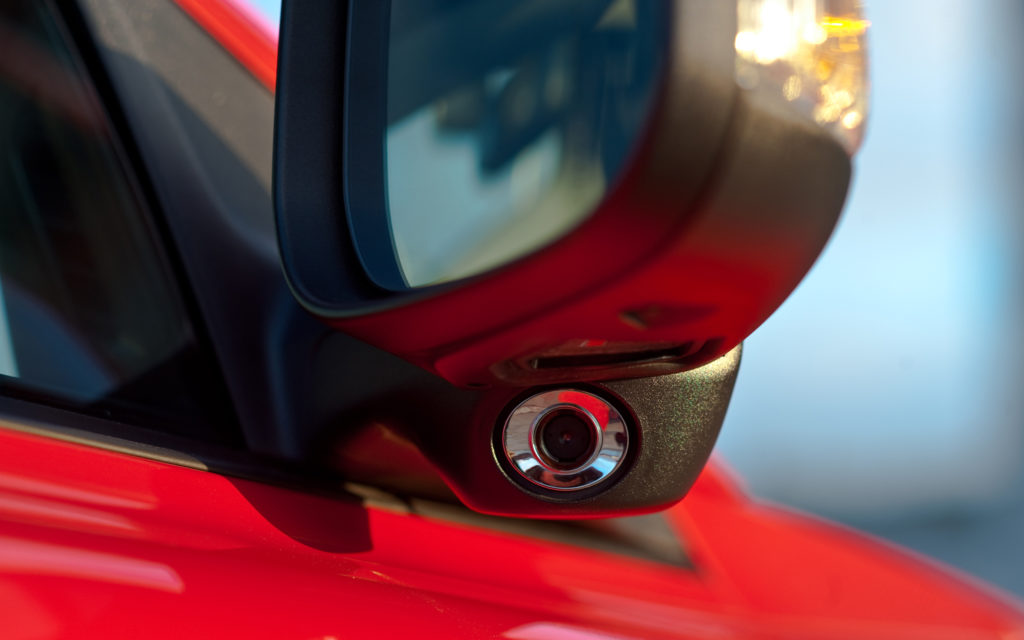 The latest concepts in car industry all feature a new generation of rearview mirrors that feature a small camera. In fact, some of the latest concepts have rear mirrors without mirrors, but just as a casing for the camera lens. Obviously, this is the future, and you can buy an aftermarket side mirror kit with the camera installed, which will transfer the picture on your central screen on the dashboard.