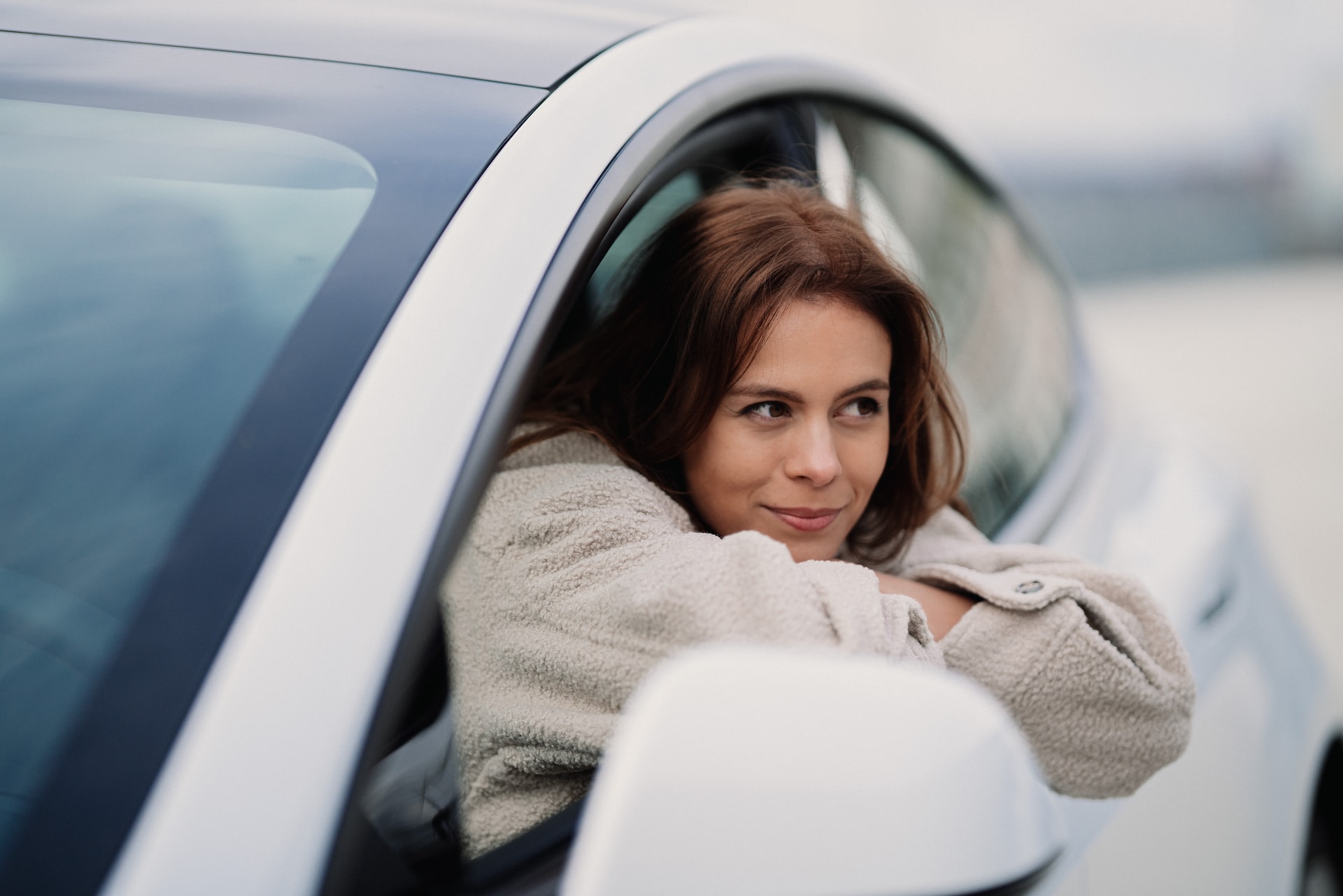 Just moved to Singapore? Once you've settled in, one of the first things you might want to do is buy a car. But before you dive right in to make a purchase, you should know that there's a very good chance you'll need to convert your foreign driving licence to legally drive in Singapore.
If you are unsure of the processes involved in converting your foreign or international driving licence, continue reading this quick guide to learn everything you need to know!
Read more: How to renew your driving licence in Singapore 
Who needs to convert their licence?
First, ask yourself if you even need to convert your foreign driving licence before you jump at the chance. Not every foreign driver who visits Singapore will be required to convert, as some groups will be exempted.
Generally, if you're going to be in Singapore for a short time, under 12 months, then you don't need to convert your foreign driving licence. Visitors on a social visitor pass (SVP) or short-term pass holders can continue driving with the licence from their respective countries.
For long-term pass holders like a Student Pass (STP), Employment Pass (EP) or long-term visit pass (LVTP), you will only need to convert your foreign driving licence after crossing the 12-month period. So, if you're here for less than 12 months, you will not be required to convert your foreign driving licence.
If you're holding a Work Permit (WP) or S-Pass, the timeframe is shortened. You can only drive in Singapore for up to 6 months and will then be required to convert your foreign driving licence.
Do note, if your licence is not in English, you'd need an International Driving Permit from the respective organisation in your home country or an official translation of your driving licence in English.
Requirements for conversion
For all visitors that need to convert their foreign driving licence, you must first meet a few requirements. If you fail to meet these requirements, your application will be rejected.
Here's a list of requirements you must meet:
A valid driving licence that has not expired
A valid work permit or work pass (it should not be expiring soon)
Your driving licence should have a date of issuance, otherwise, you will need to provide additional supporting documents
Your driving licence must not have been issued after you've received your work pass/permit
Your driving licence must be issued by a country which you were a resident of at that point of time
How to convert your foreign driving licence
The entire conversion process is just a 2-step process. Easy peasy!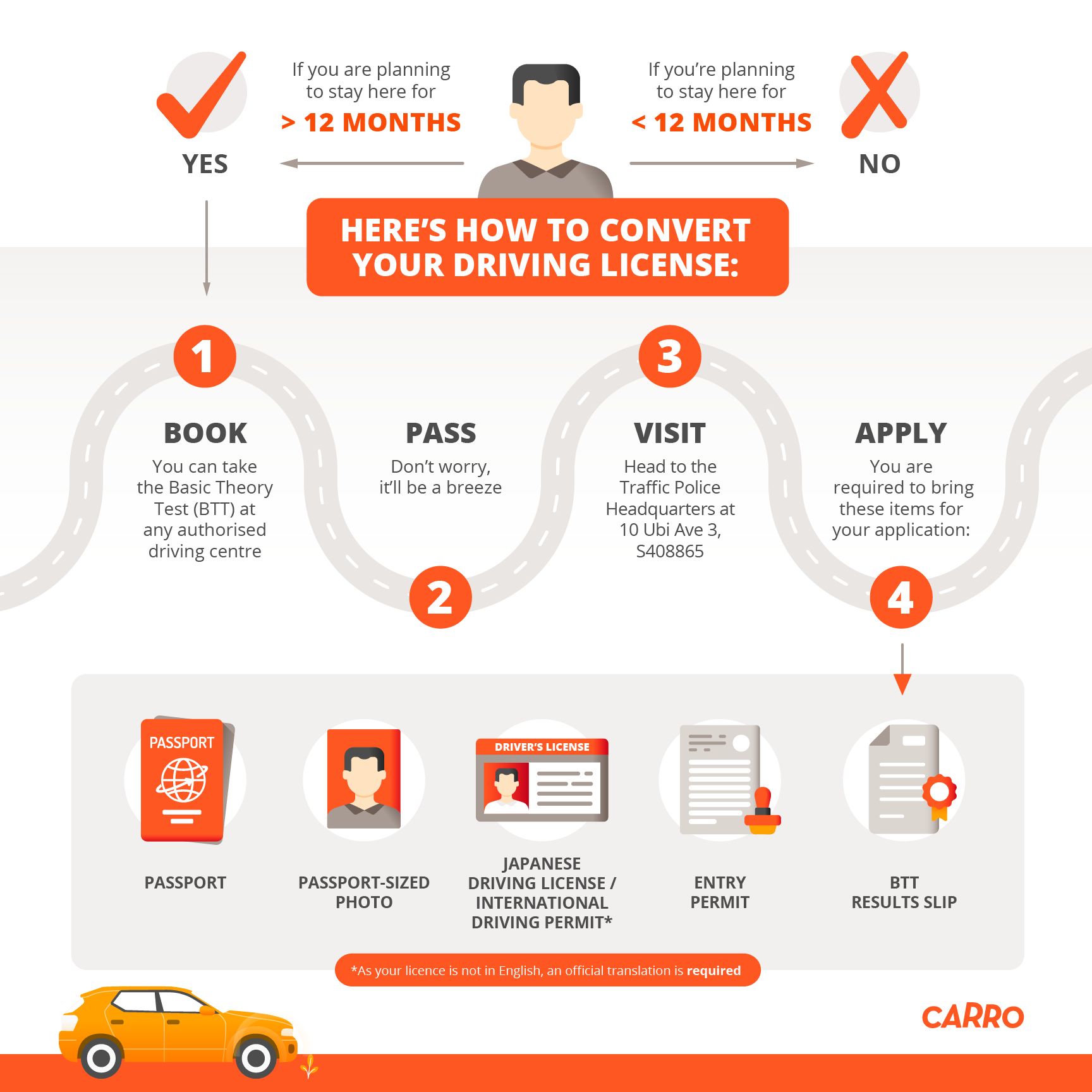 Step 1
The first thing you must do is pass the Singapore Basic Theory Test (BTT). To do so, you must first create an account at any of the 3 official driving centres in Singapore. We recommend choosing the centre that's closest to your home or office!
If you live in the East, then the ComfortDelGro Driving Centre should be your choice.
ComfortDelGro Driving Centre 
205 Ubi Ave 4, Singapore 408805
T: 6841 8900, 6848 0617
If you live in the West, then you should visit the Bukit Batok Driving Centre.
Bukit Batok Driving Centre
815 Bukit Batok West Ave 5, Singapore 659085
T: 1800 666 8888
The last driving centre is located in the North, which is the Singapore Safety Driving Centre.
Singapore Safety Driving Centre 
2 Woodlands Industrial Park E4, Singapore 757387
T: 6482 6060
The test is actually pretty simple, so don't worry! If you need some help or want some tips, Reddit has some interesting and unique information for you!
Step 2
After you've passed your BTT, you must then apply for conversion at the Traffic Police Headquarters located at 10 Ubi Ave 3, Singapore 408865.
Please bring along these items:
Your passport + a photocopy
Your NRIC/entry permit/employment pass/dependent pass/social visit pass/work permit + a photocopy
A recent passport-sized colour photograph of yourself in front of a white background
Original and a photocopy of a valid foreign driving licence (Note: bring an official translation or an International Driving Permit if your licence is not in English)
Your BTT results slip
As mentioned earlier in this guide, if your driving licence is expired or does not come with an issuance date, you must provide other supporting documents.
And there you go! Your very own Singapore driving licence. It is valid for five years from the date of issuance as indicated on the driving licence. You'll have to renew it within a month before its expiry date!