The story of Alpina and BMW last more than fifty years and many fantastic cars came out of this relationship. The last outstanding model is the B7, the third generation BMW 7-Series-based Alpina cars. The Bavarian flagship sedan is converted into a sporty limousine which attracts attention with brutal sound and eye-catching appearance. Usually, premium limos are intended to be rear passenger cars, but the BMW Alpina B7 is the limo in which you really want to be a driver.
AT A GLANCE
Upsides:
High-speed comfort
Acceleration and maximum speed
Luxurious feeling inside
Downsides:
Design (4/5)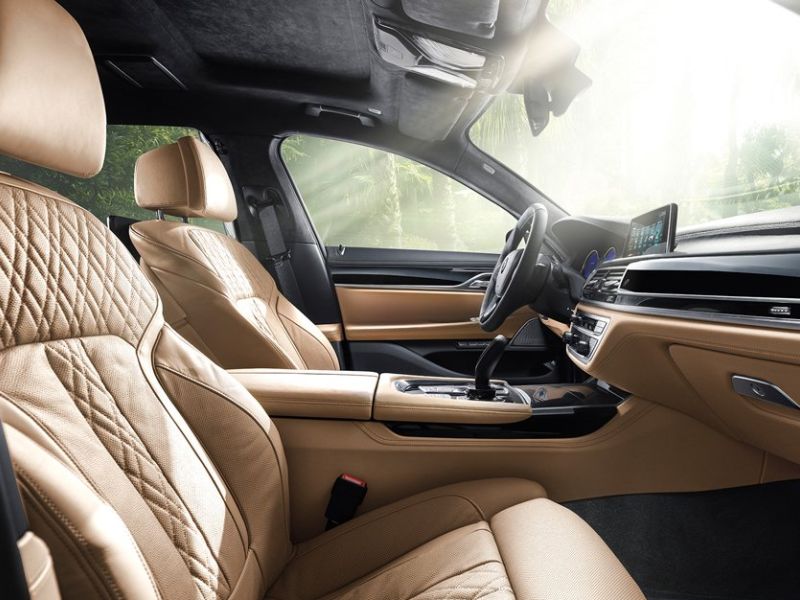 The signature Alpina design and aerodynamic features were reflected in the front and rear spoilers being redesigned, distinct from the usual 7-Series. The 20-inch Alpina Classic wheels with twenty spokes and concealed air valves are also specific to the B7. The sports exhaust system features two elliptical twin tailpipes. The kidney grille, characteristic of BMW, is equipped with an integrated air flap control mechanism which adapts to cooling necessities. The exclusive paint finishes in Alpina Blue Metallic and Alpina Green metallic are a hallmark feature reserved solely for BMW Alpina cars.
Engine, drivetrain, and performance (5/5)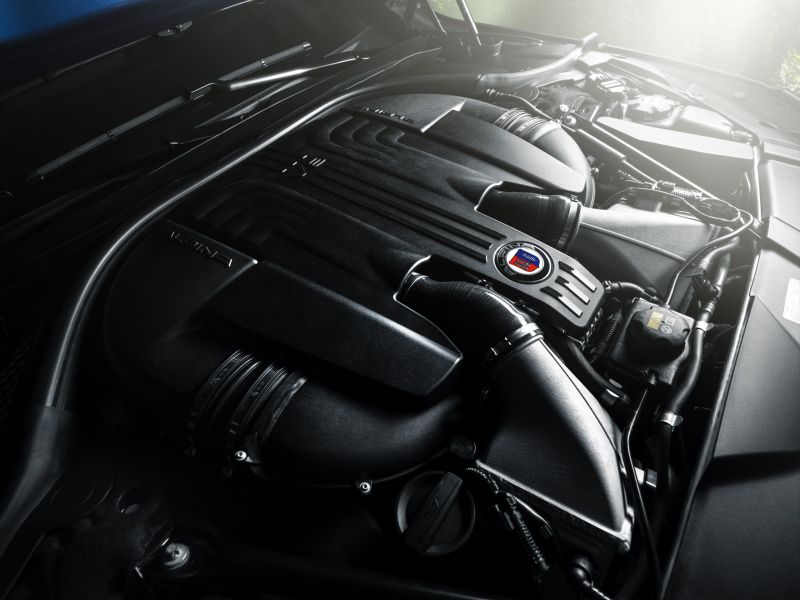 The new B7 is powered by a new 4.4L eight-cylinder engine with twin-turbocharging, gasoline direct injection, and Valvetronic system. It delivers an impressive output of 608 horsepower while the maximum torque is 800 Nm. Via 8-speed Switch-tronic gearbox, all the power and torque are going to the rear wheels. The resulting performance figures are remarkable, the car accelerates in just 4.2 seconds from 0 to 100 km/h and reaches the top speed of 310 km/h. The Switch-tronic has few modes, and for maximum dynamic performance, the most recommendable are the Manual Mode.
Trim levels (5/5)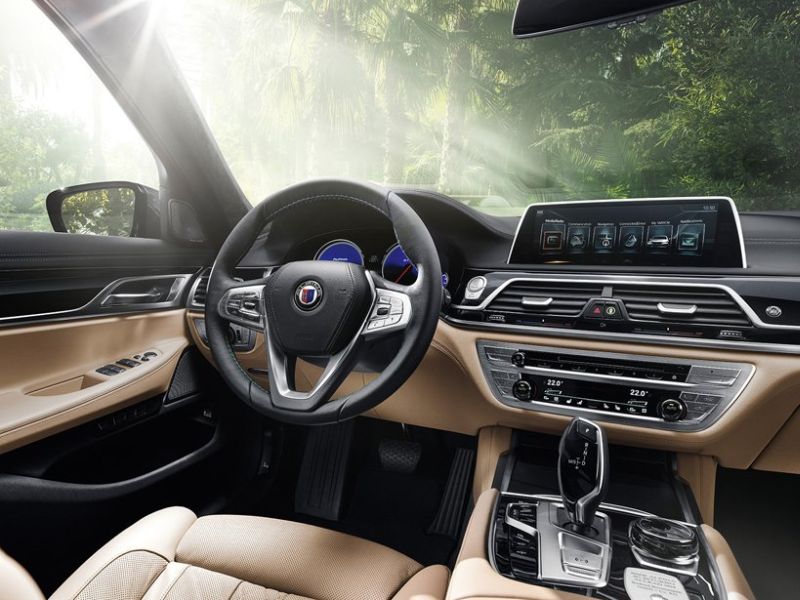 B7's equipment guarantees maximum comfort and pleasure in every second of driving. The 2-axle air suspension system, together with Active Comfort Drive and Dynamic Damper Control, ensures a comfortable drive while the Active Roll Stabilization greatly reduces body roll in case of cornering. Engine, transmission, and suspension are the key elements for sportiness, but for the contact with the road, there are Michelin Pilot Super Sport tires. The standard equipment is inclusive of comfort seats, a leather-covered instrument panel, sophisticated Nappa leather, ceramic inserts on selected control elements and soft close doors.
Safety (5/5)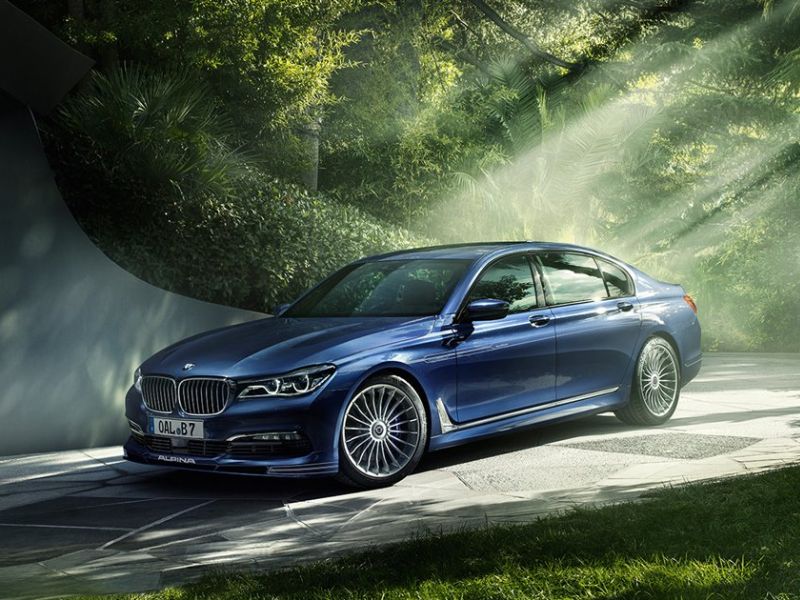 When you run more than 300 km/h with a two-ton car, you want a secure feeling of stopping it. B7 features high-performance brake system which provides outstanding stopping power and deceleration. It consists of blue painted 4-piston fixed calipers and 15.5-inch discs on the front axle and floating calipers with 14.5-inch discs at the rear. There are also electronic driving stability control systems, which are uniquely put together for every BMW Alpina model, considering all parameters to guarantee highest level of safety.
Conclusion: 4.75/5.0
The 5,250mm long car with an extended wheelbase (3,210 mm) is the genuine presidential limousine but also super sports car which can reach flying speeds over 300 km/h. Just a few other large sedans in the world can go this fast or accelerate to such high speed so quickly, providing unmatched comfort at the same time. The long wheelbase and suspension manage that passengers even doesn't feel that they are almost flying, even through the corners. In the same time, the man on the front seat is enjoying. That is what every car is supposed to be.